Harnessing Today's Technology To Champion Filipino Craft And Talent
These young entrepreneurs are looking back at their Filipino roots, and taking advantage of technology and social media to keep our culture and crafts alive
The Philippines is home to diverse and rich cultures, making it a gold mine of arts, ideas, and cultural heirlooms. But as the years pass and as more people move out of provinces to go to live the urban life, local cultures and products continue to slowly get pushed to the shadows. We continue to celebrate international and imported brands, while forgetting the beauty and sophistication of our own products.
This is what these young entrepreneurs are now trying to remedy: The deteriorating recall and interest in Filipino crafts. And interestingly, instead of letting technology wash them away into the modern jungle, they are harnessing the power of the medium to bring back support to local talent.
Here are some of the entrepreneurs who are highlighting Filipino talent and materials at the upcoming MaArte Fair, the Museum Foundation of the Philippines' annual fundraising event happening at the Peninsula Manila from August 16 to 18.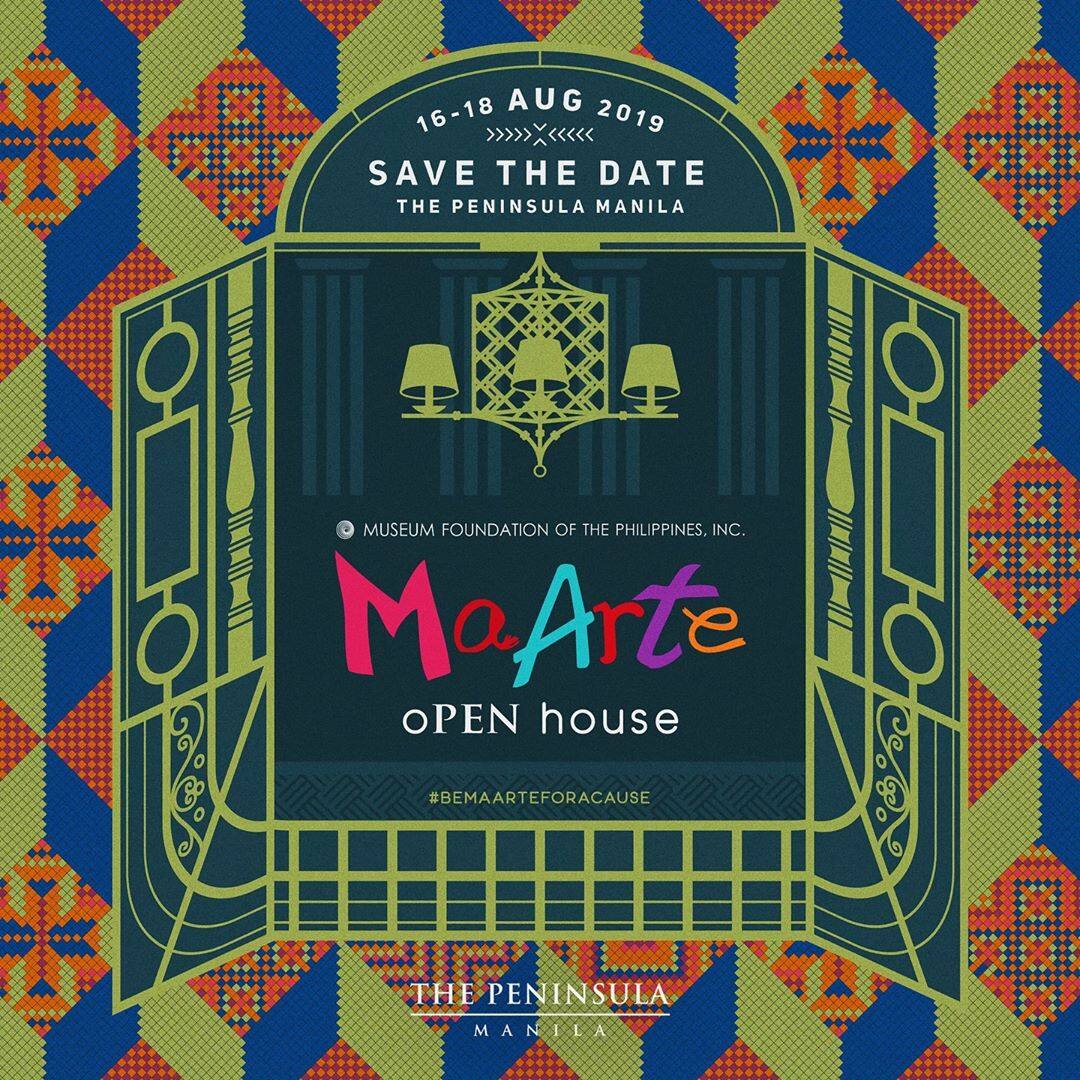 Dara Villonco, DSV Studio
Dara Siguion-Reyna Villonco hails from a family immersed in the arts—a family that has given birth to gems like Armida Siguion-Reyna, a singer, actress, and TV host whose career spanned decades. But this time, Dara is stepping away from the shadows of her family name to create a name for herself in the jewelry business.
DSV Studio is Dara's newest jewelry brand, a line that mostly features sophisticated lines and cuts with a bit of whimsy and playfulness. Dara makes sure she uses naturally occurring gems, making it a bit trickier to match a pair, but worth it when it comes out more genuine and more unique. And the framing and mount of the jewelry are made from silver dipped in gold, making refined jewelry much more affordable and travel-friendly for Filipinas.
While it's easy to say that Dara's story is a story of success, it's actually more of a story of learning and embracing yourself. Because Dara shows that it's never too late to pursue what you love—and when you do pursue it, you'll find that success and happiness is not necessarily at the end goal, but in that process of embracing it.
What inspired you to start DSV Studio?
I have always been into jewelry since I was a little girl. Glass beads, polymer clay, wire wrapping, etc. but it was really more of a hobby more than anything else. I remember the first thing I ever sold was a safety pin bracelet. I did the usual daily grind—went to college, got a job…but always managed to find time to make jewelry on the side.
At the age of 32, I hit a crossroad in my life. My grandfather encouraged me to go back to school, so I moved to San Francisco to attend the Revere Academy of Jewelry Arts. It was a very hands-on experience and I loved every minute of it. It was exciting to learn something new every day. I wanted to bring my new found education back to Manila and explore what the local jewelry industry had to offer.
What's unique and special about DSV Studio pieces?
When I was little, my grandmother would always lose her gold and precious stone jewelry during our travels. She would mourn their loss, but she also wanted to look stylish. I took a cue from her mistakes and design mostly for working women who travel—women who want to look put together without breaking the bank or crying over the loss of their heirloom jewelry. I work mainly with sterling silver, dipped in gold. This makes the jewelry much more affordable than solid gold. Many of my clients like the way the pieces feel—they are light on the ears and easy to wear. When it comes to rings, I love big rings that make a statement.
Where do you get inspiration for your designs?
I derive inspiration from nature and sacred geometry. I love the beach, so some of my designs will be inspired by coral, sea urchins… even sea cucumbers. I like organic shapes but I also enjoy clean lines. It really depends on my mood.
What are the challenges of working with naturally-occurring materials like rocks and gems?
Finding matching pairs! I'm pretty picky with my stones so I can take hours just looking for the right one. I also like irregularly shaped gems which is a challenge when you are setting them. Calibrated stones are much easier to set but they don't interest me as much. I source my gems from abroad but recently I've been finding local gem dealers who cut locally mined stones native to the Philippines. I'm not really into diamonds or pearls. I enjoy more colorful and eclectic gems—some of which most people have never heard of.
Are social media and bazaars/fairs your main channels for selling DSV? How do you think this bazaar/fair trend works for your brand compared to setting up a traditional store?
Yes, social media and bazaars are the main channels for selling my jewelry. I'm still on a social media learning curve but I encourage customers to come to the bazaars so they can view the full range of products. Since my company is barely a year old, I have found that participating in fairs is a wonderful marketing tool. People like to hear stories of how things are made. It's a fun way to educate the market, and mingle.
What's your advice for other people who want to start a business centered on local products?
Be passionate, be resourceful and do your research.
How important do you think are events and fairs like the MaArte Fair in helping to push local products like DSV Studio?
The MaArte Fair encourages local entrepreneurs to be creative and innovative. It allows the customer to see and hear the stories behind the products. It is a means of reminding the public of what we can do locally. It also serves as a conduit in reviving Filipino communities through the support of the consumers.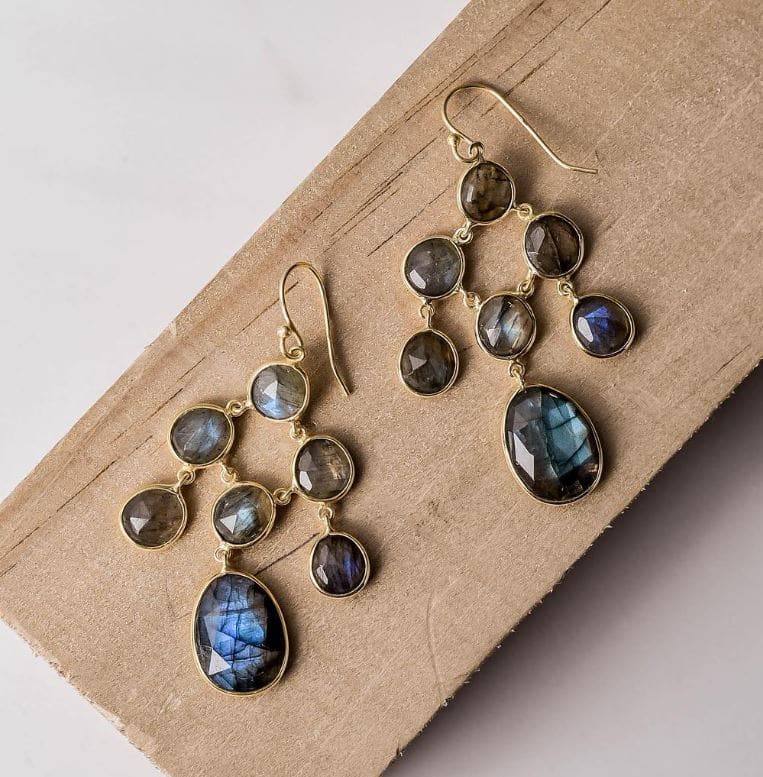 Nico Moreno, Ibarra Watches
At 28 years old, Nico Moreno is already the CEO of the very first proudly Filipino watch company in the country. In a few years' time, Ibarra Watches have already gained momentum in the market, has drawn the attention of a few celebrities, and was even worn and showed off by President Rodrigo Duterte himself.
In fact, Ibarra Watches is already taking things up another level and is preparing to launch campaigns to introduce Ibarra Watches to the world.
So what's Nico's secret? How do you take a seemingly impossible task and, at a young age, have the grit and wisdom to make it a success?
What inspired you to start Ibarra watches?
What really inspired me to establish Ibarra was my keen interest in the art of watchmaking. By education, I'm a physicist and a materials scientist. So the more I learned about the history and the craft of timepieces, the more I fell in love with it. I was in the manufacturing industry as well before I started Ibarra so that helped prepare me for this. And what also got me into watchmaking was knowing that the heritage of Filipino watchmaking dates back to as early as the 1870s.
What's unique and special about your timepieces? Why should you get an Ibarra watch instead of your usual brands?
What's special about Ibarra is that it's the first Filipino watch brand and our watches are designed, assembled, and quality-checked by Filipinos. I can say that we are the first and only brand that does this at the moment. Though our timepieces can still be considered basic by some, they are at par with other known brands in the category in terms of specifications and quality. At this point, we are still on our birth years and there is definitely more to come in the future. So when you get an Ibarra, it's about supporting the vision and mission of the brand, as well as its values. The larger support we get from the market, the greater impact we can make in the local industry moving forward.
How local is an Ibarra watch? It's assembled here in the Philippines, but where do you get the parts? Is it possible to source the parts locally 100%?
At present, we draft and finalize the engineering drawings and we assemble and quality-check them locally. That's how local it is. And not to mention that the company is Filipino-owned and the people who work for it are also Filipino. But our parts are still made for us by our manufacturing partners from Europe and Asia. Making a 100% local watch is very difficult given that the Philippines does not have the technology and capacity to manufacture the parts at present. It's not impossible, but it will not be easy. But Ibarra has a roadmap for it, and we know who to work with to make this happen. It will really take time but we will be able to do it, one step at a time.
What do you think are the challenges of working with a proudly local product? Do you think the Filipino market is open and more conscious now of patronizing local products?
The main challenges of having a local brand and product is usually the market, and the amount of competitors available. But that's the struggle that each entrepreneur faces when pursuing this kind of an endeavor. Throughout history, we have been importers rather than self-discoverers. We try in some industries but imports still get most of the market eventually. I'd like to believe that the Filipino market is more open to local brands and products already. This is a step into the right direction. Imagine if every Filipino prioritizes Filipino brands—these Filipino brands will be able to develop and improve their crafts and even create offerings that every Filipino can afford.
You started your business very early. As a young entrepreneur, what do you think is your edge in starting/managing a business?
At the top of my mind is the vigor of youth. The youth have dreams, passion, and the energy to make their dreams happen and live them. When one stumbles, there is still enough time to get back on your feet and fight some more. When you fall, you fall moving forward.
What's your advice for other millennials who want to start investing in a business early on?
Have passion. You need to have immense passion because you will encounter times when you need to sacrifice a lot of things for your business. So find something you are really passionate about and see if it can be turned into a business. Because if it's your calling, you won't mind facing a ton of problems when you wake up every morning. You'll be happy to face those challenges and get through them.
And take calculated risks. Just know yourself and know what you are getting into. Know what you know. Know what you don't know. But also know what you need to know, to know the things that you don't know. And after knowing them, understand them well. That's how one should start.
How important do you think are events and fairs like the MaArte fair in helping push local products like Ibarra?
Events like MaArte Fair really help local brands and entrepreneurs, who are really passionate about their crafts, to introduce their work to good markets who patronize local and can become your ambassadors.
But apart from this, what really made us join the MaArte Fair is the advocacy of its organizers – the Museum Foundation of the Philippines. They raise funds to support the cultural, artistic, and heritage endeavors of the National Museum. Having a beneficiary that aligns with this is great for enriching the Filipino identity. And we are very glad to become part of something like this.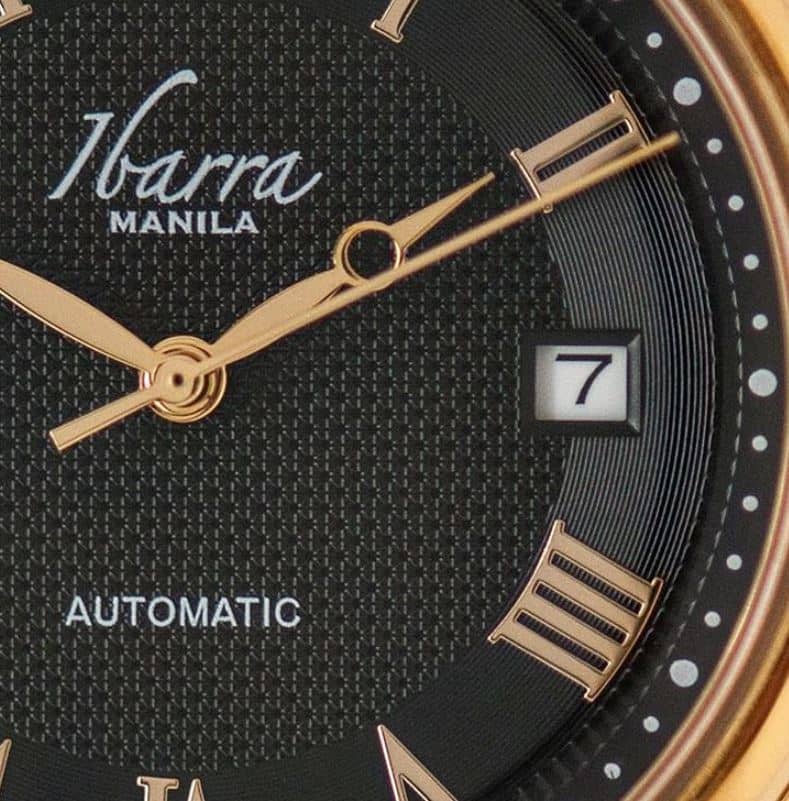 Kylie Misa and Yvette Gascon, WVN Home Textiles
In a world saturated with plastic disposables, imported products, and fast fashion, two women want to reintroduce the value and beauty of local handloom. Ergo, WVN Home Textiles, what started as a project by two friends is now a growing business that brings back the spotlight on talented craftsmen trying to keep a dying craft alive.
WVN Home Textiles is all about local weaves modernized into towels, robes, ponchos, and throws. And more than its aesthetic appeal, WVN Home Textiles seeks to create a more vibrant line of home textiles and wearables that showcase both the founders' youthful ideas and their weavers' craft.
While it's traditionally hard for weavers from provinces to reach a bigger market, WVN Home Textiles is able to bridge this gap by utilizing social media. In fact, because of their efforts, the local weaves have been getting attention from all over the metro and from various parts of the world. Both Kylie and Yvette hope that this would help not only grow their business, but also bring back to life the support for local weaves.
What inspired you to start WVN home textiles?
Kylie, who was studying in Spain at that time, was inspired by a Turkish towel that she saw there. It got her curious about traditional handloom weaving. From there, she sought to discover more about weaving traditions in the Philippines. Kylie presented her idea to Yvette, who has been a long-time friend. Yvette immediately loved the idea. We reached out to the Philippine Textile Research Institute (PTRI) to help us find and get in touch with the weavers in Bangar (La Union).
When we got to Bangar, we found the quality of their products to be very good, but we were at a loss for words because of the weavers' hard work, both mentally and physically. What moved us was when the weavers told us about their concerns that the craft was dying in their community because the younger generation is no longer interested in inheriting the tradition.
What's unique and special about your pieces?
WVN's Mid-Year Collection is all about the home. Texture plays an important part in the way that we perceive how a space feels. For your home, you'll want it to feel warm, inviting, and cozy. You want to create a space that you never want to leave, especially during this rainy season. You can easily bring a homey feel to the space by using textiles. This year, WVN is bringing a mix of textures from cotton to abaca, handwoven to hand-crocheted. We have collaborated with Marilen Montenegro of Marilen Styles to come up with a capsule collection, integrating her style into personalized bed, bath, and kitchen items that adds color to the home.
What are the challenges of working with local textiles? Is it hard to match supply and demand? Is it a challenge to find suppliers? Is it hard to educate customers about the quality and prestige of the product?
The challenge and value of working with anything handwoven is that it employs Slow Fashion concepts, which means it values quality over quantity, handmade over cheap and disposable.
There is also the situation of culture-bearers that need to be considered. The National Commission on Culture and Arts (NCCA) of the Philippines defines a culture-bearer as 'an individual who is recognized to possess the skills and techniques on doing a particular art or craft.' These culture-bearers play an important role in preserving culture through the continuation of traditions and their craft.
Like farming, weavers are getting older and there is declining interest in weaving among the children of the weavers. Being an intergenerational craft, it is dependent on those that will inherit it.
Many of the young culture-bearers have to face economic realities and choose to pursue "greener pastures" to help uplift, not just themselves, but their entire family. Many from the younger generations have also been impacted by the rise of technology that favors automation over hard manual work. These are the realities that reveal themselves when we delve deeper into the experience of the weavers we work with.
That being said, if we are able to encourage the younger generation that weaving is economically empowering and fashionable, but also a way for them to increase their quality of life, then we have been able to both help preserve a vulnerable tradition but also support the economic ability of the artisans.
How does WVN Home Textiles impact the local textile community? Do you have groups and communities you support?
We work with a few weaving communities from different parts of the Philippines. The women in La Union are our main partner weaving community, while we also have relationships with weavers in Cavite, Isabela, and now Bicol. We go directly to the weavers and have relationships with them. We are able to work with them with more direction and is really co-creating the design with them.
Each weaving community will have distinct techniques and designs, as their weaving traditions and roots are also different. They also have different skills and experience, so each community will bring something new to the table, which excites us because we can try new things with them.
How crucial is technology and social media to your brand?
Technology and social media are important because it is our primary marketing tool to get our brand's message heard, not just in the Philippines but even in far corners of the world. Because of this, we get messages from North America, Europe, Australia, and Asia. Through Instagram alone, we are able to create a sales channel that caters to a wide audience. It allows us to continuously operate without having to deal with a brick and mortar space, keeping us agile.
One example of how technology worked for us was in the beginning, we launched a crowdfunding campaign through the Spark Project, which helped us get the word out about WVN. We were able to go beyond our crowdfunding goal and those who funded were also from different parts of the world.
We were also able to connect to a community of conscious buyers through Things That Matter, an online marketplace and community by Rags2Riches that creates positive impact and inspires an intentional lifestyle.
How important do you think are events and fairs like the MaArte Fair in helping push local products like WVN Home?
We believe that arts and culture are essential to our identity as Filipinos. Long regarded as one of the most prestigious showcase for local arts and crafts, WVN joined MaArte because we are one with their mission to promote Filipino artisanal products, which we believe are high quality and deserve more value and attention. Through the MaArte Fair, Filipino brands like us can continue to showcase the beauty of Filipino arts and crafts, as well as spur creative innovation around it.