Ed Lorenzo's Latest Collection 'Di Magmaliw' Celebrates The Life Of A Lost Loved One
The title, in Tagalog, means "not to forget"—and the collection as a whole signifies a deep love for the artist's late brother, whom will never be forgotten
Most artists have their own style and approach in making a piece of art, and for Ed Lorenzo, his recent work collection is not just about the abundant and overflowing craftsmanship of colors, movements, and accents that marries emotions, feelings, and anxieties. But a celebration of the life of a lost loved one and the sweet sorrow that fuels his passion moving forward. In this story, we revisit the artist since our Metro Artist Profile on him a year ago, and learn more about his newest collection 'Di Magmaliw.
Ed grew up in the province of Rizal, where he first set his foot in the world of visual arts at a very young age. He admits to always being fond of art that he sees in his daily commutes to and from school. "There is something about art that sparks my curiosity. I like documenting the scenery and the colors that I see on paper and keeping it on my art shelves," he quips.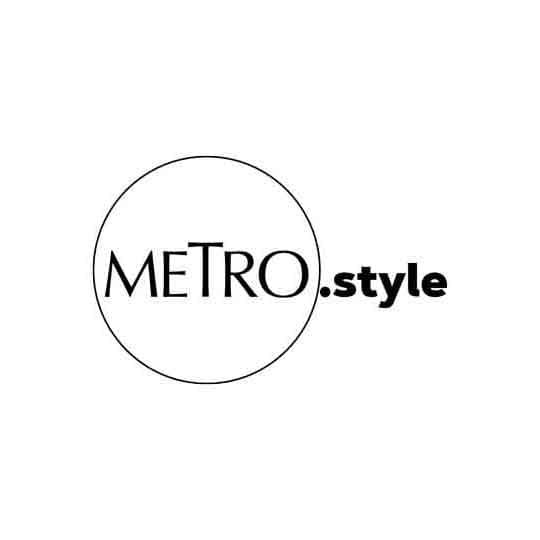 Armed with passion and full of emotions, these days, Ed Lorenzo sees painting as his way to celebrate the life of his departed brother.
The years that followed saw Lorenzo grow in his appreciation for his passion. Using different mediums such as watercolors, poster paints, and acrylics, he started designing and customizing his brother's old canvas shoes through painting, where he got featured in several television shows and publications.
The artist's works were steep in pure abstraction, where he expresses all his feelings and emotions through colors and movements. "I'd like to think that painting has given me an avenue to show not just my talent but all the emotions—both positive and negative—that I'm feeling," says Lorenzo.
For the past two years, Ed Lorenzo stopped creating art pieces after a tragic event that happened in his life. First, he lost his father in 2019, and just last year, his closest brother died due to an autoimmune disease. With no determination and struck by sadness, these consecutive events have led Lorenzo to put everything away and shelve all his works. "For a moment, I felt like I don't want to pursue this passion," says Ed. "It's too much for my family and me to handle. I don't have the drive to create something. But my mom told me to push for it and fight the strong current of sorrows," he added.
Armed with passion and full of emotions, these days, Lorenzo sees painting as his way to celebrate the life of his departed brother. Recently, he found the courage to continue making art pieces knowing that there is a deeper meaning behind every work that he makes, "I found more peace and comfort now, knowing that I'm dedicating these pieces to my Kuya, which I call 'Di Magmaliw," he shares.
"'Di Magmaliw is a Tagalog word that means 'not to forget,'" Lorenzo shares. The artist crafted the collection under that title which signifies their love for his brother that they will never forget. Pieces from the collection are often playful and mysterious as it is often introspective. Using colors that are sometimes monochromatic, analogous, or complementary, Lorenzo accentuates his works with a mix of other mediums to depict flow and movement matched with concentric circles and round textures in Gold and Bronze.
"For me, I'd like to believe that these lines represent the flow of being, and these orbs and circles are the lives that we live in this physical world," he explains. "With the passing of my brother and father in two consecutive years, I learned that life is but a fleeting opportunity that we need to treasure. So, make the most out of it and appreciate it to the fullest." he smiles.
Get to know more about Ed Lorenzo's latest collection and his philosophy on art in a special interview below.
1. What made you decide to come back and create an art collection dedicated to your Kuya?
I consider my brother as one of my biggest supporters in life. Aside from my Nanay, Kuya is always there to push me to create art pieces. He even told me that he'd be happy to attend one of my exhibits in the future. So, after losing him last year, art has served as my sanctuary and given me a deeper meaning to appreciate life and those people who are still around me.
2. How many pieces are in the 'Di Magmaliw' collection?
I have already made 15 artworks under 'Di Magmaliw.' Initially, I planned on landing my very first mini exhibit this year, but pandemic restrictions shunned me for doing it. That is why I just posted the collection on my social media accounts and soon on my art website.
I'm planning to make 30 pieces for this collection, so there is more to come. Hopefully, I get to showcase them in a real gallery exhibit, soon.
3. What has changed from the day you started making artworks as opposed to how you create your pieces now?
During my younger years, I always thought of using my talent to showcase my works to be appreciated by others. I want people to see the beauty that I see with every piece that I make. But now, it is a whole new different story. Aside from the superficial attributes and mesmerizing colors, combinations, and figures that you will instantly catch in every piece that I make, I want my audience to dive deeper into the meaning of each piece. The story partly tells something about the inspiration of my works. And through my 'Di Magmaliw collection, I hope I somewhat translate the story of my brother and how we celebrate his 43 years of existence.
4. Through your artwork, what message would you like to share?
The message of my work since July 2021 is simple. Apart from remembering my departed brother, I would want my artwork to become a vessel that conveys a deeper meaning of not losing hope. To appreciate life in its truest form, and to never neglect the presence of anyone in your life.
I want it to become a constant reminder that aside from being a beautiful piece of art hanging on the wall, I like the owner to see it as a reminder to go forward. And always remember that though it is painful, you can't go back and change the beginning of how your life would happen, but you can always start where you are and change the ending and how you view things ahead of you.
5. Can you tell us something more about the titles of your creations?
When I start making my abstract art, I always title them after the owner's name, or how I view the shapes and figures that I see in it. Sometimes it tends to be very pretentious trying to fit in a foreign term that I thought would make my work a cut above the rest. But now, I stick with Tagalog words and terminologies that reflect how we celebrate life.
For instance, I titled one of my works "Daloy" which is a direct translation to the word "Flow," it pertains to the movement of water but so as the life that we have. I also named one-piece Takipsilim or Dusk, which signifies not just the ending of a day or the darkest point of twilight but a gleaming hope that you see in every darkness.
A lot of deeper definitions lie beyond every title of my artwork for the 'Di Magmaliw' collection. But all these titles lead to one messaging, and that is life appreciation.

6. What can we expect from The Lorenzo's Art in the years to come?
I'm looking forward to joining gallery exhibits, may it be virtual or on-site. Aside from that, I'm working on my website to showcase some of my other works.
I'm also going to create more pieces to complete my 'Di Magmaliw' collection until March 2022. After which, I shall create another collection again. Of course, backed with yet another story for people to relate to.
I'm looking forward to sharing my piece of art with everyone and somewhat changing the way they view a piece that goes beyond the colors and figures.
---
To order a customized piece, reach Ed Lorenzo on Instagram at @thelorenzosart and email at lorenzosart@icloud.com. Watch out for his official art website coming in the first quarter of next year.