FIFTH WALL FEST Returns To Celebrate Dance From All Angles This October 8-17
After a successful inauguration last year, the Philippines' first international platform for dance on camera is once again inching beyond the barrier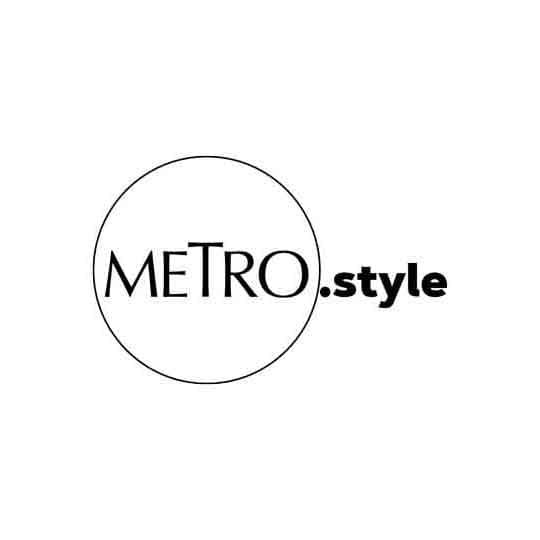 This year's 10-day festival lets audiences immerse themselves in an elevated cinematic experience with a curated selection of over 50 local and international dance films together with its Black Box events | FIFTH WALL FEST
FIFTH WALL FEST, the Philippines' first international platform for dance on camera, returns to celebrate dance from all angles with its 2nd Edition Dance Film Festival happening from October 8 to 17, taking place on its digital platform, www.fifthwallfest.com. The 2nd Edition marks FIFTH WALL FEST's continuing stride to bring the art of dance filmmaking into a space for visibility and education, honoring like-minded creatives in the process.
This year's 10-day festival lets audiences immerse themselves in an elevated cinematic experience with a curated selection of over 50 local and international dance films together with its Black Box events—talks and workshops that aim to open the dialogue and foster connections between individuals and surrounding artistic disciplines. From a documentary short about the gripling realities of pursuing a career in dance in the Philippines, to understanding the Japanese avant-garde art of Butoh, FIFTH WALL FEST's 2nd Edition Dance Film Festival explores an even more diverse range of creative themes, all of which exist to celebrate the central idea with which we ground ourselves to.
FIFTH WALL FEST is offering all its film screenings and Black Box events for free. To sign up for the latter, visit www.fifthwallfest.com/blackbox.
FIFTH WALL FEST also spotlights its 2021 International Short Film Competition winners and finalists through showcasing their works under the Competition film collection. With a pool of local and international judges—Filipino dance legend Nonoy Froilan as well as filmmaker and professor Sari Dalena, Canadian dance film creator and curator Kelly Hargraves, independent researcher and programmer Choi Sin-Yi Emilie from Hong Kong, and dance artist-scholar and filmmaker Sumedha Bhattacharyya from India, the competition is spurred by the idea of providing opportunities and creative pursuit as we continue to face the challenges posed by a life-altering event.
"We are looking forward to introducing another year of isolated and explorative performance," says Madge Reyes, FIFTH WALL FEST Founder and Director. "FIFTH WALL FEST was birthed for traversing across barriers and motions. Last year, we found ourselves grasping for new ways to consume visual imagery and movement. This year, we're doing the same, however, embedding something more experiential—this time, teasing the different senses, and not just the eyes."
The "fifth wall" is the imaginary barrier that guests pass once they exit a venue after a cultural experience and return to their everyday lives. With this namesake in mind, FIFTH WALL FEST revolves around the idea of moving beyond the fifth wall in the hopes of reaching out to audiences, old and new, for a boundless celebration of dance from all angles.
FIFTH WALL FEST Competition 2021 - The FIFTH WALL FEST Competition envisions the future of dance on camera through the lens of the present and the potential it holds. We proudly present the winners and finalists to this year's Competition.
Pinoy Collection - Grounding ourselves once again within the walls of our home, FIFTH WALL FEST brings a curatorial selection of Filipino dance films created by Filipinos across the globe. Here, we welcome you into a community of Filipino artists, auteurs, movers, and shakers, as they showcase creations that mimic the pattern of the land.
Butoh Collection - A selection of archival films on the famed Japanese dance theater movement Butoh. Supported by the Japan Foundation Manila and in partnership with Dance and Media Japan.
On Tour Collection - FIFTH WALL FEST celebrates dance from all angles from all corners of the world with its largest collection: a series of curated works from all across the globe—each acknowledging and commemorating cultures of dance in their respective grounds. In partnership with Dance Camera West, Cinedans, Tanzrauschen, Moving Body Moving Image international dance film festivals.
"And Then We Danced" (2019) by Levan Akin - A feature-length drama about a young male dancer whose world gets turned upside down by a vivacious rival. Supported by the Embassy of Sweden in Manila and the EU Delegation to the Philippines. Limited screenings.
"Clowns" (2021) by Hofesh Shechter - Hofesh Shechter's Clowns is a dance film that plays out a macabre comedy of murder and desire, asking how far we will go in the name of entertainment. The screen adaptation combines bold, exhilarating and tribal movement. In partnership with Dance Camera West.
"Dive" (2021) by Oscar Sansom - Featuring the Scottish Ballet, the short is inspired by French artist Yves Klein; an homage to the deep revolt of the world's most famous shade of blue.
"Amadeus: A Cyberpunk Dream" (2021) by the Hong Kong Ballet & Hong Kong Philharmonic Orchestra - A distorted reinterpretation of a musical classic, the short satisfies audiences with faithful glimpses of the subculture, captured by the collaborative production between two performing bodies—leading to a visual experience unlike any other.
2021 Black Box Events:
Behind the Screen with Jess & Morgs - Sit down for a session on dance filmmaking methods and experiences with award-winning duo Jess & Morgs, with acclaimed works that have been featured in Channel 4, BBC iPlayer, Canal+ TV, at TATE Liverpool and Sadler's Wells. Supported by the British Council.
Darkness and Light: A History of Butoh through Film - Butoh dancer Mitsuyo Uesugi, Toshio Mizohata of NPO Dance Archive Network, and Dance and Media Japan Director Naoto Iina introduce the Japanese Butoh dance theater movement; its emergence from the past and relevance in the present and the future. In partnership with the Japan Foundation Manila and Dance and Media Japan.
Dance through a Documentary Lens - Anticipate an enlightening discussion with "Am I Being Selfish?" Director Patrick Alcedo about the harsh realities of pursuing a passion in a setting that does not reward it.
2021 Festival Features:

'Kada Hakbang - A selection of illustrated Filipino dance material; from film posters to book covers, spanning over 60 years. In collaboration with Archivo 1984.
FIFTH WALL FEST x Panaderya Toyo - Special menu
FIFTH WALL FEST x A Home Kewk - Exclusive dish
Visit FIFTH WALL FEST's official website and follow FIFTH WALL FEST on its social media channels—Instagram and Facebook—as they reveal the rest of the FIFTH WALL FEST 2021 program lineup and surprises in the coming days. FIFTH WALL FEST 2021 is co-presented by Search Mindscape Foundation. In partnership with the Japan Foundation Manila and Steps Dance Studio. Metro Society / Metro.Style is an Official Media Partner of FIFTH WALL FEST 2021.