Grounded Presents 'States of Cadence'
An online group exhibit featuring grassroots and emerging artists opens on September 23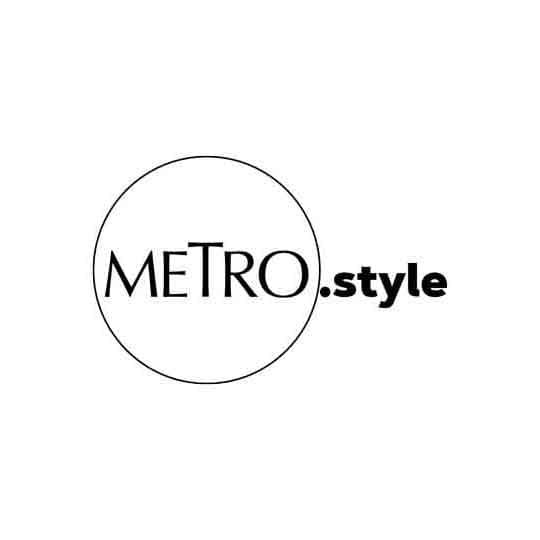 For Grounded's States of Cadence: Exhibit 1, the artists were asked to create a series that reflects the way they see the collective energy of today's world. Artworks shown here are Knallrosa by Camilla Öster Yu, Nudicolor IV by Nikki Ocean, and Seabed by Alecca Adarna | Grounded
Grounded is proud to present States of Cadence, its first-ever online group exhibition which explores the works of grassroots and emerging artists from the Grounded Artist Network. The first exhibit of this two-part series opens on September 23 at www.groundedph.com.
For States of Cadence: Exhibit 1, the artists were asked to create a series that reflects the way they see the collective energy of today's world.
The result is a collection of artworks, from mixed media and paintings to prints and photographs, influenced by the challenges and triumphs from the different seasons of the artists' lives. The collection will invite viewers to meditate on their life sequences, reflect on how they navigate their current reality and envision the world that they aspire to live in.
Grounded hopes that States of Cadence will further shine the spotlight on grassroots artists from different creative sub-cultures and backgrounds.
All artworks in States of Cadence: Exhibit 1 are priced between P5,000 and P25,000. Grounded is dedicating a portion of sales from the exhibit to the projects of Oceanus Conservation, a Philippine non-profit organization that conserves and restores blue carbon habitats such as coral reefs and mangroves.
Alongside the versatile artworks that will be available for purchase, States of Cadence will also present short films from the @globestudios' Independent Film Festival (.GIFF). There will also be a virtual wellness space to accompany this exhibition as part of Grounded's mission to bring a more holistic approach to arts and culture.
States of Cadence: Exhibit 1 will run until November 15. The second part of the series will be launched in December and will be running until March, with plans of a physical show during the first quarter of next year.
The selection of artists for States of Cadence
States of Cadence: Exhibit 1 will showcase works by 19 artists chosen in line with Grounded's focus on holistic lifestyle and community, and its ocean environmental awareness advocacy. The featured artist for this exhibit is artist Archie Geotina. Archie has launched leading-edge concepts such PEARLS, a series of black and white photographs of Filipina surfers surfing in traditional terno and Filipiniana gowns. Limited edition prints of the PEARLS series tie together States of Cadence, Exhibit 1.
Also among the diverse range of creatives in States of Cadence are Michael Eijansantos, an ocean photographer and a board sports and motorcycle enthusiast who has published "Locals Perspectives" the Philippines' first surfing coffee table book; Natalia Larrauri, a young budding film photographer living in Siargao who aims to normalize the expression of the woman's body, and; artist and designer Mikee Silva whose works take an optimistically comical look into our everyday existence.
Grounded has also connected with Filipino artists living abroad, such as husband and wife artist-duo Christopher and Maddie Camcam from the United States and Chiara Daez Capony from Belgium.
States of Cadence will present works that reflect the youthful and ageless spirits of the artists. This is apparent in the glow-in-the-dark works of Alecca Adarna and Corina Borromeo, and in the watercolor works by Nikki Ocean and Swedish artist, Camila Öster Yu who lives in Manila with her Filipino husband and children. Teacher and painter Ana Abigail explores the homeschool journey through her artworks for this online exhibit.
Artists hailing from the Visayas region such as abstract artist Luis Antonio Pastoriza and Bacolod artist and illustrator Gringo Benedicto will also have works on the show.
Artist and florist Melissa Lara will present collages of nostalgia, threads of memory, and pieces of expression. Artist Lucia Fischer, on the other hand, presents framed 3D artworks that acknowledge the struggles of women while also celebrating female power.
Silkscreen prints by La Union-based video producer, cameraman, and surf enthusiast JP Sarmiento will also be available at States of Cadence. Creative entrepreneur Jof Sering created mixed-media paintings of the ocean.
To know more about States of Cadence and the Grounded Artists Network, visit www.groundedph.com or follow @groundedph and @groundedartistnetwork on Instagram.