Metro Artist Profiles: Iyan de Jesus
The rising artist waxes poetic on her creative inspirations, what drives her to create, and what being an artist means to her
There's a saying that all children are artists, and it is only as we grow older that we have trouble staying artists. And what a pity it is to lose that yearning to create and express, through visual and tactile means, just because the world tells us that there are far "more important" things we must do or focus on.
Painter and illustrator Iyan de Jesus is one such soul that did not lose that creative expression from her youth. Her drive to create has always come from a need to express and tell stories. On why she makes the art she does, she mused: "There's just so much to express, so much to think about, so much we can't speak out loud. It's a socially acceptable way to feed my addiction to my own delusions and my own view of the world."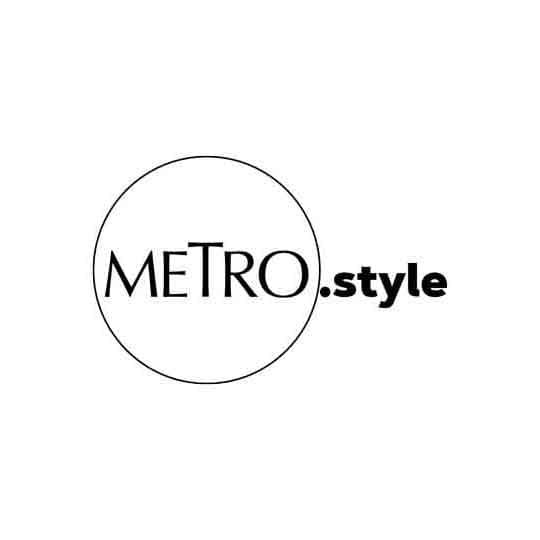 On being an artist, Iyan de Jesus says: "Insanity, a permission to remain delusional. It also means growing and evolving without forgetting how to genuinely feel."
Having studied Architecture and worked as an illustrator and designer, De Jesus developed a penchant for clean, distinct lines and clear depictions, as seen in the settings and structure in her paintings, limited edition sculpture pieces, and prints. Her intricately detailed artworks have been shown around the United States, Europe, and Asia—and to great reception.
Iyan de Jesus is an artist's artist. She creates art simply because she feels. Her work is characterized by graceful lines, circles and patterns filled with gradations of pastel colors and muted hues, and her imagery is deeply rooted in poetry, mythology, legend and allegory—transporting viewers into different worlds. She chooses subjects and figures that evoke strength, power, and elegance while immersed in scenes of fantasy and fancy.
As 2022 comes to a close, a very successful year in exhibits and shows for Iyan de Jesus, Metro.Style had an opportunity to speak with her on her creative inspirations, what drives her to create, and what being an artist means at a core level.
1. How did you get into art? What is your earliest or most formative memory of making art?
The earliest is a drawing on the wall when I was about 3. I remember watching Batibot or Sesame Street (one of those shows) and learning about numbers. Then I decided to make characters out of every numeral—the 5 was a pregnant woman, 2 was a girl on a dress, 7 was flying, and so on. I drew something like a storyboard on our wall with a pencil and was apprehended for it. That drawing was visible for years!
2. What made you want to pursue this path?
Out of spite. I was rejected in art school so instead of going into something political and starting another world war, I locked myself in my room for a year to learn how to do it on my own.
3. What does being an artist mean to you?

Insanity, a permission to remain delusional. It also means growing and evolving without forgetting how to genuinely feel.
4. Who—or what—are your influences in your work?
I take my inspiration mainly from the books I read and my own personal reflections about my own experiences. As for artists, I've always admired Edvard Munch and Marc Chagall's storytelling. Michael Zancan's works pushed me to pursue oil painting. Gaudi's elements also influenced how I design my work.
5. When it comes to creating art, what is something that you learned during your formative years that you still keep in mind or practice up to this day?

None that I remember. I believe I had to relearn everything to get to where I am.
6. Do you see yourself as someone who will be creating art for a long time? Why or why not?
Yes. I don't think there is a why. One would choose to thrive where one feels his or her best self.
7. Do you believe that art is essential?
I know when most people talk about "essential" they'd basically mean the basic standards needed for survival. But I believe that art is essential for the evolution of the human kind as it is. We drew on caves way before we developed written language, perhaps we should learn from our ancestors and embrace our creativity more.
To learn more about Iyan de Jesus and to view over a decade's worth of artworks, visit her artist website. For inquiries, reach out to Vinyl on Vinyl via email at info@vinylonvinylgallery.com.
---
Iyan de Jesus participated in the Xavier Art Festival 2022 and donated a portion of their sales to the ABS-CBN Foundation.