Metro Artist Profiles: Leeroy New
The creative genius discusses the creative process for his three unique art projects for this year's Art in the Park, his venture into creating sustainable art, and working in design at the time of the pandemic
Art will always be a part of our lives, even when we're still in the midst of the pandemic. When lockdown happened last year, we all transitioned to the most obvious space that we can occupy at present—the digital landscape. Inevitably, everything else followed, including art.
And so the annual Art in the Park has returned with its special 15th anniversary edition online! Still running until August 1, art enthusiasts are treated to a whole new experience of consuming art despite not being physically present to view the galleries.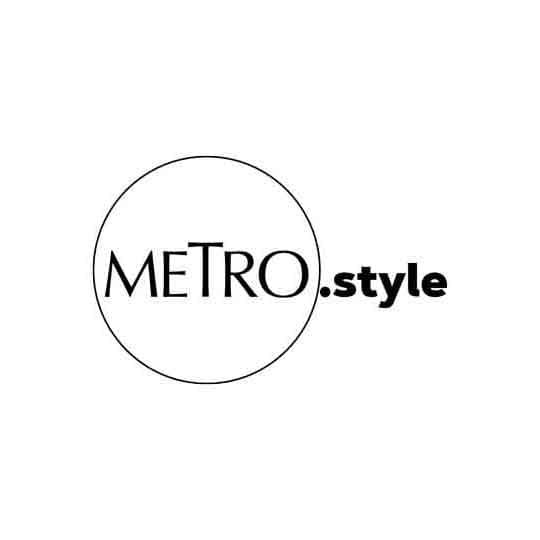 Artist Leeroy New introduces a different kind of work that merges both reality and the virtual world in his three unique art projects for this year's Art in the Park
For his first exhibition in the much-celebrated art fair, artist Leeroy New introduced a different kind of work that merges both reality and the virtual world. A creative tour de force who works in fashion, film, theater, production design, performance, and the visual arts, his experiment with his art bore these three projects he created for the eight-day affair.
There's the Iris the series, Leeroy's online exhibit of mirror pieces available at Art in the Park's website. These are "a series of magic mirror sculptures conjured while in lockdown. Mirrors as portals, as windows to the soul and other worlds. Eyes with mascara melting the way reality dissolves," the artist describes.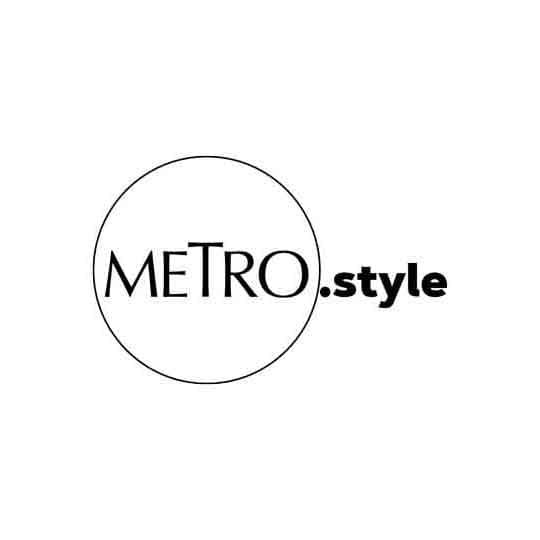 Leeroy New's iconic Aliens of Manila headpieces will be turned into an IG filter for Art in the Park special edition. Available on IG and FB July 25 onwards
Meanwhile, the multi-hyphenate also unveils his first foray into augmented reality via Aliens of Manila, one of his celebrated headpieces originally fabricated from colorful plastic containers, making its debut as an Instagram filter.
And finally, he offers a glimpse of the Mebuyan Vessel Polyp, installed at Art in the Park's homebase of Jaime Velasquez Park for the duration of the online fair. Later this year, Leeroy will also bring the installation to San Juan, La Union.
Get to know this creative genius more as he discusses his creative process for these projects, his venture into creating sustainable art, and working in design at the time of the pandemic. Read on!
1. How did the idea of the three projects presented in Art in the Park come about?
For Iris the series, it just so happened that I was already in the middle of experimenting with mirror/wall sculptures. I thought the mirror idea was good because it helped create or add another dimension to the spaces that we inhabit. And this is kind of an extension to the other small pieces that I've been doing during the lockdown, including the statement faceshields.
It seemed obvious to me to call the mirrors Iris the series because I tend to explore sci-fi content din. To me, these mirrors appeared as portals or like openings to other worlds or dimensions, and the melting frame was kind for the dissolution of the physical reality that we're currently inhabiting.
The other thing is the augmented reality feature, the IG filter. Organizers from the art fair opened up the idea of experimenting with transforming the Aliens of Manila headpieces that I do into the virtual realm, but more interactive.
The last one, I'm installing just a prototype of the installation that I'm doing for Areté in Ateneo and Burning Man in Nevada, USA. So this is just like a prototype fragment of this giant semi-architectural interactive structure.
2. Tell us about the creative process for each one.
For the mirrors, I'm a trained sculptor so I always go back to sculpting every now and then. The frame of the mirrors are actually sculpted to begin with. I sculpt the dripping frame around, I've had the mirrors pre-cut, then we cast them in different colors in fiberglass and explore different finishes. It's really just an extension of my sculpting practice.
For the AR, I've always been open to exploring how my works can translate into the virtual realm. The digital space has contributed greatly to how this generation of artists are able to survive. So it's really just a natural progression for me to be able to harness technology.
For the installation naman, it's also like the main thing that I enjoy doing—building spaces on a large scale. So it all stems from, I guess, childhood frustrations of being able to participate in creating the fanaticism and the sci-fi world I viewed as a kid into reality but also presenting practical, viable solutions through its construction. For this project, I used a lot of collected id cards, plastic bottles mostly. I thought it's about time that I address the idea of working in a sustainable manner. In this case, the skin that will be used to cover the installation is made entirely out of collected plastic bottles. I've actually had friends and people who saw my works contact me to donate or send over the collected plastic bottles that they had in their homes. I would also speak to the people collecting bottles in the streets to bring the good bottles to my studio and I'd pay for them. Tapos nagkaroon ng parang sort of community—a network through this collection of surplus materials. At least with me, they feel that it's being used in some way that they immediately see.
3. Is sustainability something you'd like to further explore?
Yes. I always get invited to do large scale spatial constructions, and before that, I would use a mix of discards or surplus materials that we collect from recycling centers. But we'd also buy new materials to mix with the old ones. Then I realized from my collaborations with other people that people respond more positively to the fact that I focus on using discards. So unti-unti, I shifted from that. Eventually, I hope to use more collected discards, 90% at least for the things that can't be replaced with. Parang it made sense to focus on what was available and I realized that it's something that can be sustained in the long run. I also invite artists and designers to participate by coming up with ways to reuse these materials.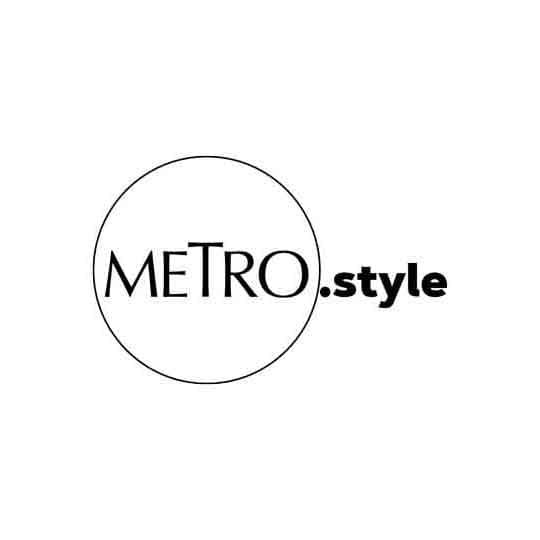 IRIS | @newleeroy
4. Which among these projects is your favorite?
I'm not sure if I do favorites, but I do like the challenge of building large scale installations. Mas may feeling of adventure when I do these large scale projects in difficult terrain; there's this sense of romanticism in it. I think nasobrahan na tayo sa indoor working kaya 'yun 'yung hinahanap ko ngayon.
5. How fulfilling is it to make such interesting projects especially in the time of the pandemic?
It's a kind of satisfaction that I seek naman eh. I've always conditioned myself to be productive. It's a means of survival but it's also something that I draw pleasure out of. It's my vehicle for understanding the world and contributing to the transformation of the world we live in. It's not just about creating an object to be contemplated. Our artistic practice can be a viable means to create solutions for the concerns of the day.
---
Art in the Park is organized by Philippine Art Events, Inc., and is possible with support from Globe Platinum and Bank of The Philippine Islands.
Art in the Park Online 2021: Special Edition
runs from July 25 to August 1, 2021. For more information, please visit
www.artinthepark.ph
and follow Art in the Park on
Facebook
and on
Instagram
.
All photos courtesy of Leeroy New, Philippine Art Events, Inc.