Metro Artist Profiles: Tyang Karyel
This woodworker charms visitors of Art Fair Philippines with her colorful and nostalgic large scale installation PLAYTIME PARADISO, as the exhibition returns to Ayala Triangle Garden for the first time in two years.
This year's Art Fair Philippines is a promising look on a future that we want to return to, as the famed exhibition goes hybrid with a physical exhibition at Ayala Triangle Gardens and digital showcases available on their website running until April 1.
One of the unique exhibitions that wowed us is the large scale art project by Tyang Karyel she named PLAYTIME PARADISO. She has created a colorful portrayal of our neighborhood shops—from the trusty sari-sari store filled with our favorite snacks to crowd-favorite ukay-ukay. "This show has been one of my dream projects ever since I started woodworking," Tyang tells Metro.Style. "Being a woodworker, it is my ambition to make my own large scale artworks where every piece is made with my own hands."
Her love for play places inspired her to complete this exhibition, which is a work that's a decade in the making. Playing with her creativity, she established replicas of small stores that show her love for these hole-in-the-wall and small start up businesses. "Being an artist, I see myself as a small sari sari store where I can show my talents and hope to inspire others with my colorful artworks and supply or give inspiration to people especially artists like me," she reveals.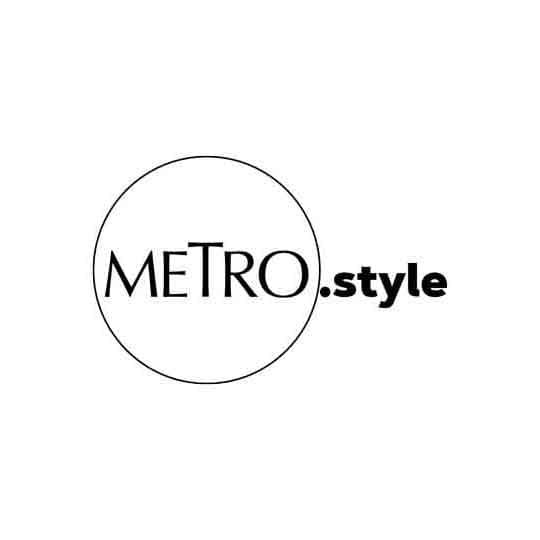 ""This show has been one of my dream projects ever since I started woodworking," Tyang tells Metro.Style. | Photo: Jojo Gloria
PLAYTIME PARADISO is also inspired by her most unforgettable work she exhibited two years ago. Titled CASTLE OF PAIN 2020, the project is a large scale castle with 75 unique woodcutout swords.
"That's my first large scale installation and pulling that off gave me confidence to make more installations like that. Hence, PLAYTIME PARADISO," she proudly shares.
Tyang feels grateful that people are now able to view her work, as well as other Art Fair PH participants', in person. "This exhibit brings a considerable amount of hope, since the pandemic has been a huge life-changer for everyone. It feels great to experience some sort of normalcy and be able to display my works in the flesh," the artist muses.
And this is just the beginning for her, as Tyang has planned a series of exhibitions for the year. She will be staging a solo show in July, plus group exhibitions in different galleries around the metro. So be sure to watch out for those!
Get to know Tyang Karyel more as she opens up about the challenges on working on her art during the pandemic, how she evolved as an artist through the years, and what she loves most about doing what she loves most. Read on!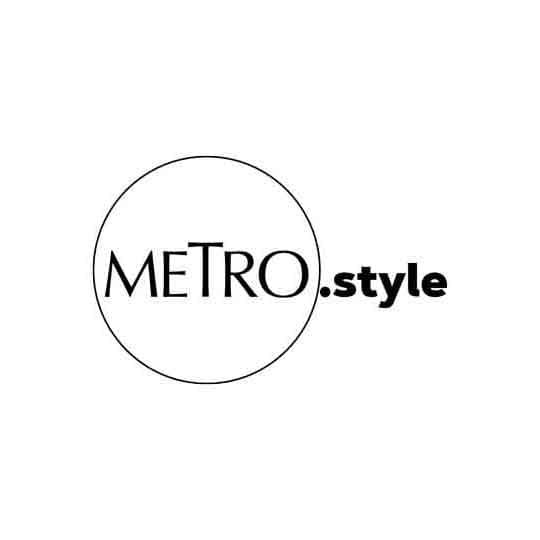 "Doing art is part of my life. I think about art the moment I wake up and I also think about it before going to bed," the artist tells us.
How is the creative process for your work in this year's Art Fair?
"Honestly, woodworking is very labor and time intensive. Money and effort is required to build a decent large-scale piece. Throughout all these years working on my craft, I've learned extensively. With all the trial and error comes knowledge and experience to make PLAYTIME PARADISO come into fruition. So with that said, it took almost 10 years to come up with this exhibition."
Have you struggled with your art when the pandemic began?
"Much like everyone else, adversity has been brought upon my plate. The world will never be the same, but we've done our best to cope with these struggles, such as shows, trips, and plans being cancelled. This has affected everyone financially, emotionally, and mentally. We've lost family, friends, and loved ones, but we never lost hope."
How did you work on your creative juices while being stuck at home?
"I was lucky to have my own studio. I am fully stocked with plywood and paint. But the initiative to make art has become quite low from the start of the pandemic. But because of that, not only can I contemplate what is happening in our world. I also tapped my goals and dreams that were buried and forgotten throughout the years. I believe that when we are put in an unknown situation such as the pandemic, because of survival, we can bring out greater things inside ourselves."
How has your art evolved through the years?
"My works evolutionary changing from being a doodler at 18 to a wood worker at 32 has been a grand adventure. I dabble with different styles and techniques from collages, pen and ink, and to where I am now. I know that I am in the right place."
How can you describe your art? And how can you describe yourself as an artist?
"All I can say about my art is it may be colorful and fun to look at, but I poured my love, time and soul into it. It may look superficial but there's always love to give in every material that I use. I put my soul in every artwork that I make. Being an artist, hard work is my middle name and making art brings out what I want to express. Seeing my works from an idea to an actual work reminds me that we can do anything we want—we just have to do it."
What do you love most about doing art?
"Doing art is part of my life. I think about art the moment I wake up and I also think about it before going to bed. I honestly believe that art will stay with me for the rest of my life. this is my career and I am proud of what I have become."
Lead photo by Jojo Gloria