'Wider Than The Sky:' A Group Exhibit Featuring The Works Of 9 Female Artists
Here, you'll find works that will only be seen for the first time outside the artists' studios
Altro Mondo Arte Contemporanea presents Wider Than The Sky, a group exhibition featuring the works of Katrina Q. Ong, Butchie Diano-Peña, Anna M. Rosete, Liz Tarnate, Marivel Mari-Galang, Patricia Simbahan, Grace Marquez Espiritu, Jing, and Tates Cannon at the Altro Mondo Creative gallery.
Lifting the exhibition title from the first verse of an 1862 poem by Emily Dickinson, "Wider Than the Sky" features the works of nine female artists as they re-examine the idea of beauty after spending the past two years living in a pandemic.
Artist and former art director of Metro Society magazine Butchie Diano-Peña tells Metro.Style how this exhibit all started, saying, "We really didn't know each other except for Kat [Katrina Ong - costume jewelry designer of the Flutter Statement Jewelry brand and former associate editor of Metro Society magazine] and I. She first met art curator, Gwen Bautista, who told her that there may be a space in the gallery for a group show. Kat and I took the challenge and invited some people we know. There were Anna [Rosete] from Metro Home & Entertaining magazine / Metro.Style website and Grace [Marquez-Espiritu] from advertising. I invited a friend, Liz Tarnate, from the United Women Artists Association of the Philippines (UWAAP) who then asked other members if they wanted to join. There was very little time to do anything, so the show is like what we already made the past few years." There is no theme, which also makes the show interesting because of the varied personalities mirrored through the artworks.
As the world reopens, one's perspective transforms and becomes more expansive. Here, we find works that will only be seen for the first time outside the artists' studios. They tell of the beauty in one's work by hand–irreplaceable and worthy of every time, physical labor, and humanity.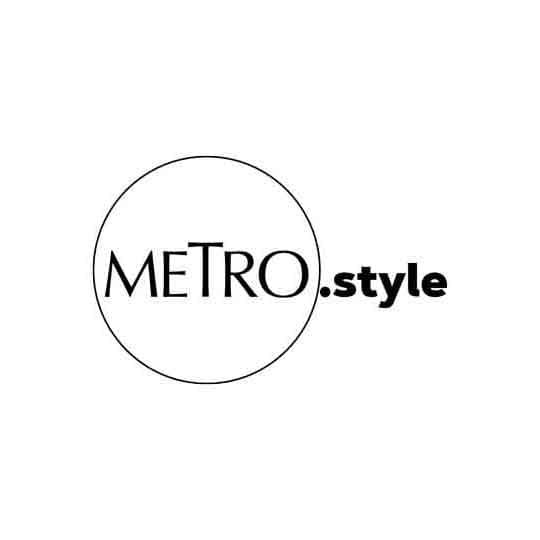 From left: Tates Cannon, Liz Tarnate, Patricia Simbahan (college girl) Butchie Peña, Grace Marquez-Espiritu, Marivel Mari-Galang, Katrina Ong. Not in photo are Jill Ng and Anna M. Rosete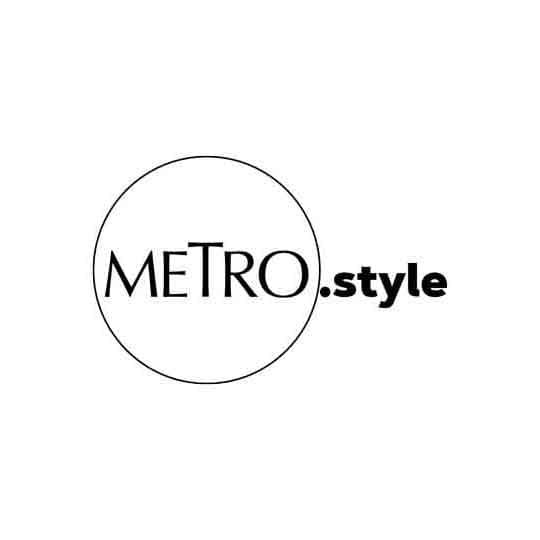 Featured artists (starting from third from left) Anna M. Rosete, Butchie Diano-Peña, and Katrin Q. Ong with friends who supported their show - Chris Clemente, Nana Ozaeta, and Sara de los Reyes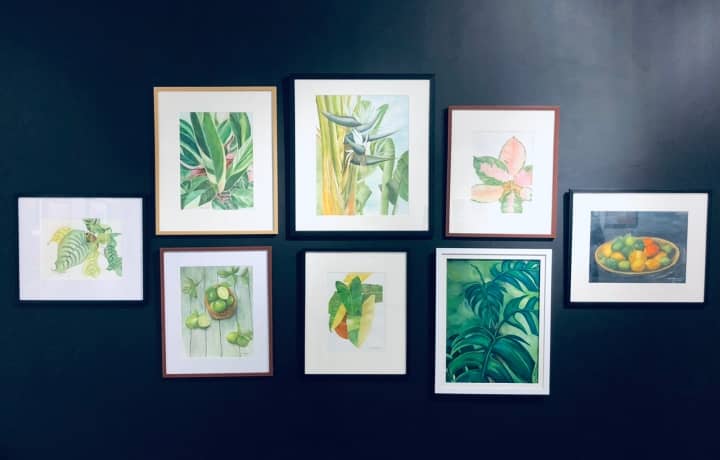 Photo Gallery
SWIPE LEFT OR RIGHT
TO NAVIGATE BETWEEN PAGES
"Stromanthe" by Butchie Diano-Peña
"Garden Produce"by Butchie Diano-Peña
"Nicola Birds" by Butchie Diano-Peña
"Feelings" by Katrina Q. Ong
"Fascinated" by Katrina Q. Ong
"All Things Good - Life, Money, Love" by Liz Tarnate
"Cheerful Peonies in a Chinoiserie Vase" by Grace Marquez-Espiritu
"Medley of Happy Flowers" by Grace Marquez-Espiritu
"December" by Marivel Mari-Galang
"Cebu Blue Series #1" by Tates Cannon
"The Flower of Love" by Patricia Simbahan
"Three Cups Full" by Anna M. Rosete
"After Charlotte Moss" by Anna M. Rosete
WIDER THAN THE SKY will be on display at Altro Mondo Creative space from November 12 to December 4. Gallery hours are Tuesday to Saturday, 10am to 5pm. The gallery is located at 1159 Chino Roces Ave. San Antonio Village, Makati City.
For inquiries, please contact them on Facebook (@altromondoart) or Instagram (@altromondoart). You may also message them on Viber or WhatsApp at +63 929 709 0396.