This Year's Xavier Art Fest Puts the Spotlight on the Mind, Body, and Heart
This year's beneficiaries include Operation Odette, Para kay 'Cher Foundation, a PGH initiative, and the Fr. Zuloaga Scholarship Fund
The Xavier Art Fest (XAF) has slowly become a highly-anticipated art event in the country.
Every year, prestigious galleries and featured artists come together to the Xavier School campus to give art enthusiasts a chance to appreciate and celebrate the talent of the Filipino in various mediums. This year aims to bring the event a notch higher with over 40 galleries and 15 featured artists participating including Jojit Solano, AR Manalo, Clairelynn Uy, and more.
Xavier Alumni Batch '96 is the host of this year's Art Fest which is a culmination of a year-long calendar of events that focused on the theme: Mind, Body and Heart.
Primarily focusing on initiatives to help the community cope with the pandemic, Batch '96 has put together learning events for the Xavier community and various fundraisers to help the medical frontliners of PGH.
XAF will enable Batch '96 to continue doing that with beneficiaries that include Operation Odette, Para kay 'Cher Foundation, a PGH initiative, and the Fr. Zuloaga Scholarship Fund.
What sets this year apart from the previous Art Fests is the introduction of hybrid model to make itself accessible to art enthusiasts and collectors globally. With a face to face component happening for 3 days followed by an online market for the next 6 days, the event will also include an exciting auction featuring works of well sought-after artists.
XAF has established itself in the country's art scene. This year's event will cement that.
In the gallery below, a little sneak peek into the works of the featured artists.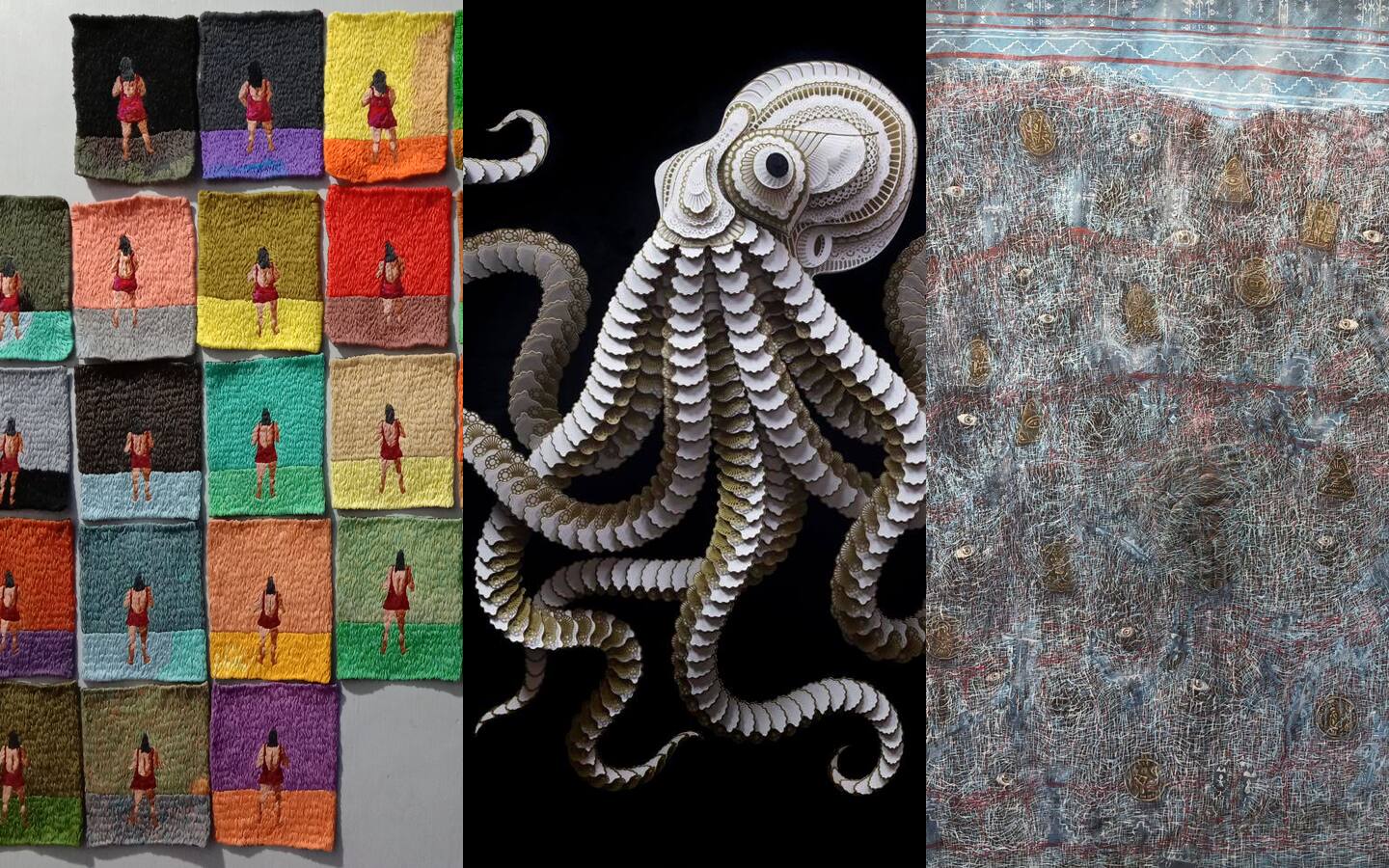 Photo Gallery
Photo Gallery
Xavier Art Fest will be held from March 18-20 at the Xavier School Fr. Cortina Sports Complex and available online from March 23-29 (www.xavierartfest.com) with official event sponsor, Boysen Paints.
Follow them on IG: xsartfest and on FB: XavierArtFest.