A First-Timer's Guide To Art Fair Philippines
Or: how to make the most out of it and not get overwhelmed by its vastness
Art Fair Philippines began in 2013 and has since become the premier platform for exhibiting and selling the best in modern and contemporary Philippine visual art. The art scene in the country has never been more vibrant and alive than it is today, and the past seven years are proof of that.
At The Link in Makati, art enthusiasts—whether devoted or casual—can discover the best of what Philippine and Southeast Asian art have to offer.
If it's your first time attending Art Fair this weekend, don't worry: We've come up with a guide to make sure you make the most out of it and not get overwhelmed by its vastness—there are, after all, over 50 galleries participating and four whole floors filled with artwork, whether it's installations, film viewings, sculptures, or paintings. With that, here's Metro.Style's Art Fair Philippines guide for first-timers.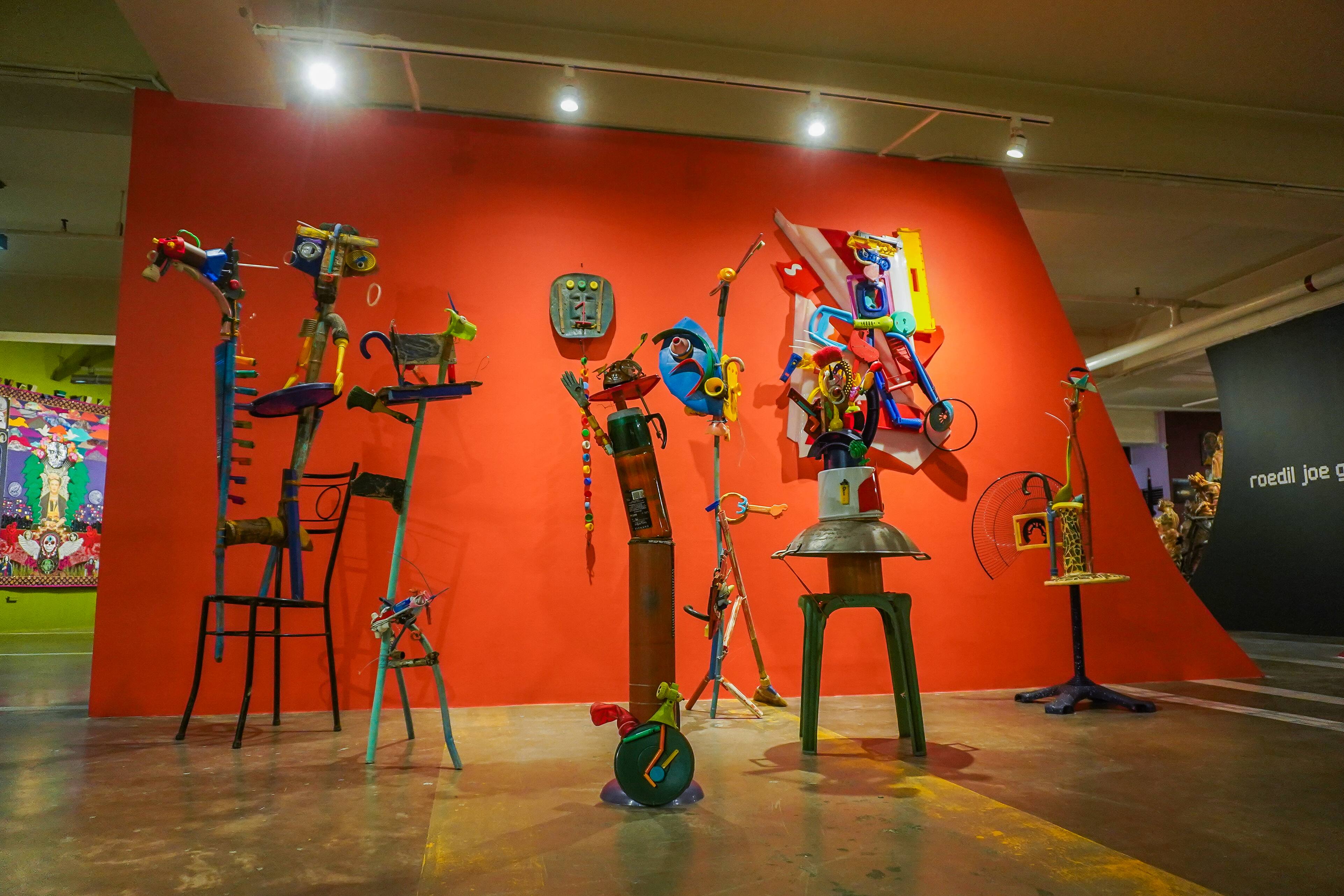 Perry Argel | Pat Buenaobra
Keep calm
It's easy to feel conscious when you're surrounded by people from the art world, especially if it's your first time. Don't sweat it—Art Fair is one of the most inclusive and accessible art events anywhere. Just allow yourself to take in the art and don't think about what other people might think of you because they're here for the art, too!
Let your eyes and heart lead you



You don't have to stick to an itinerary when you go around the galleries. If something catches your eye, head straight for it. Art is so often a very visceral experience. If you find yourself gravitating to a particular piece without knowing or understanding why, spend time with it, come back to it, and just let your heart lead you. More often than not, even if you don't know why you're so drawn to something, it means something, and it's only up to you to find out what that something is.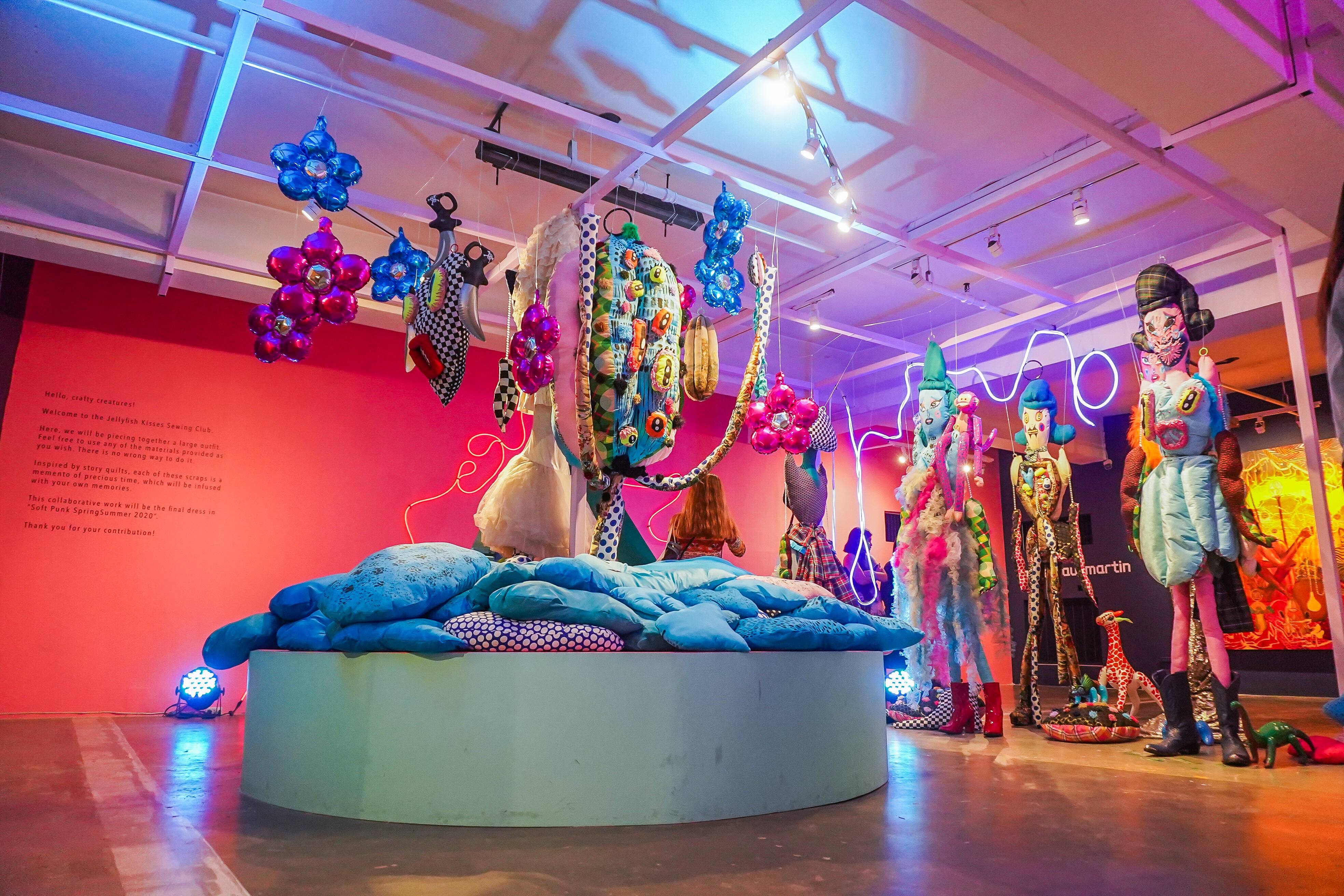 Jellyfish Kisses Sewing Club | Pat Buenaobra
Don't be afraid to take photos.
If something catches your attention, don't be afraid to whip out your phone and take a photo of it. If you're not a collector and you're just here to appreciate the art, take a little piece of it with you home through your phone.
Chat with whomever you can.
Whether you're at there alone or with friends, it does well to chat with whomever you can! Talk to the curator, the exhibitor, the artist, and even fellow Art Fair goers. Make small talk, appreciate what's in front of you together. Who knows, even if you don't walk out of Art Fair with artwork, you could walk out with (more) friends and acquaintances.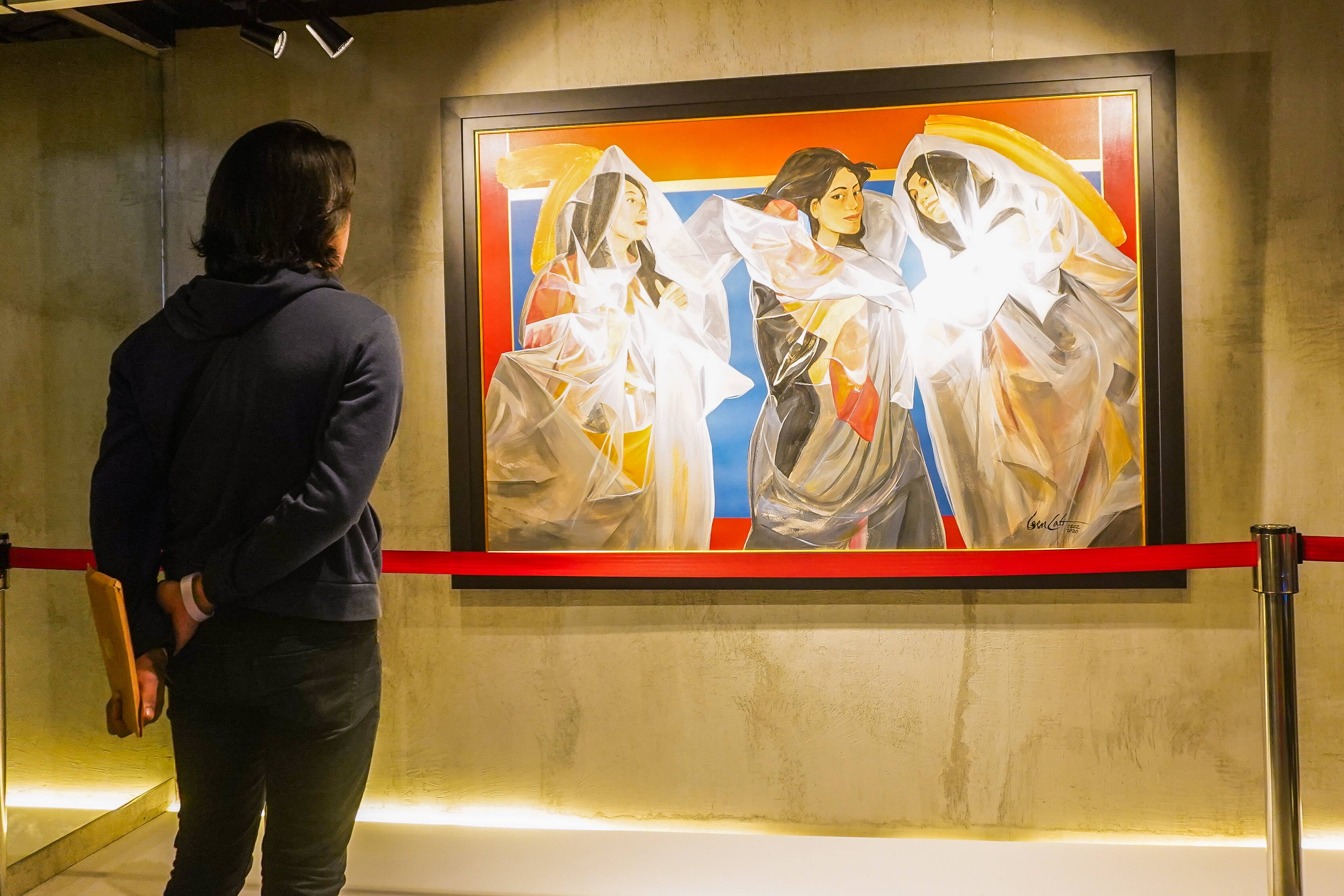 BenCab's "Three Muses" at Secret Fresh Gallery, Booth 43 | Pat Buenaobra
Don't touch the art (generally).
You might end up damaging them, so it's best to keep a safe distance from whatever work you're looking at, be it a painting, a sculpture, or what-have-you. But! There are some interactive pieces that call out for it, so if you seen one of these, go for it.
If you're interested in buying art, just talk to the exhibitor.
They're usually in black and they have IDs that say 'Exhibitor.' If you're wondering whether a piece of art has already been bought, look out for green or red circle stickers.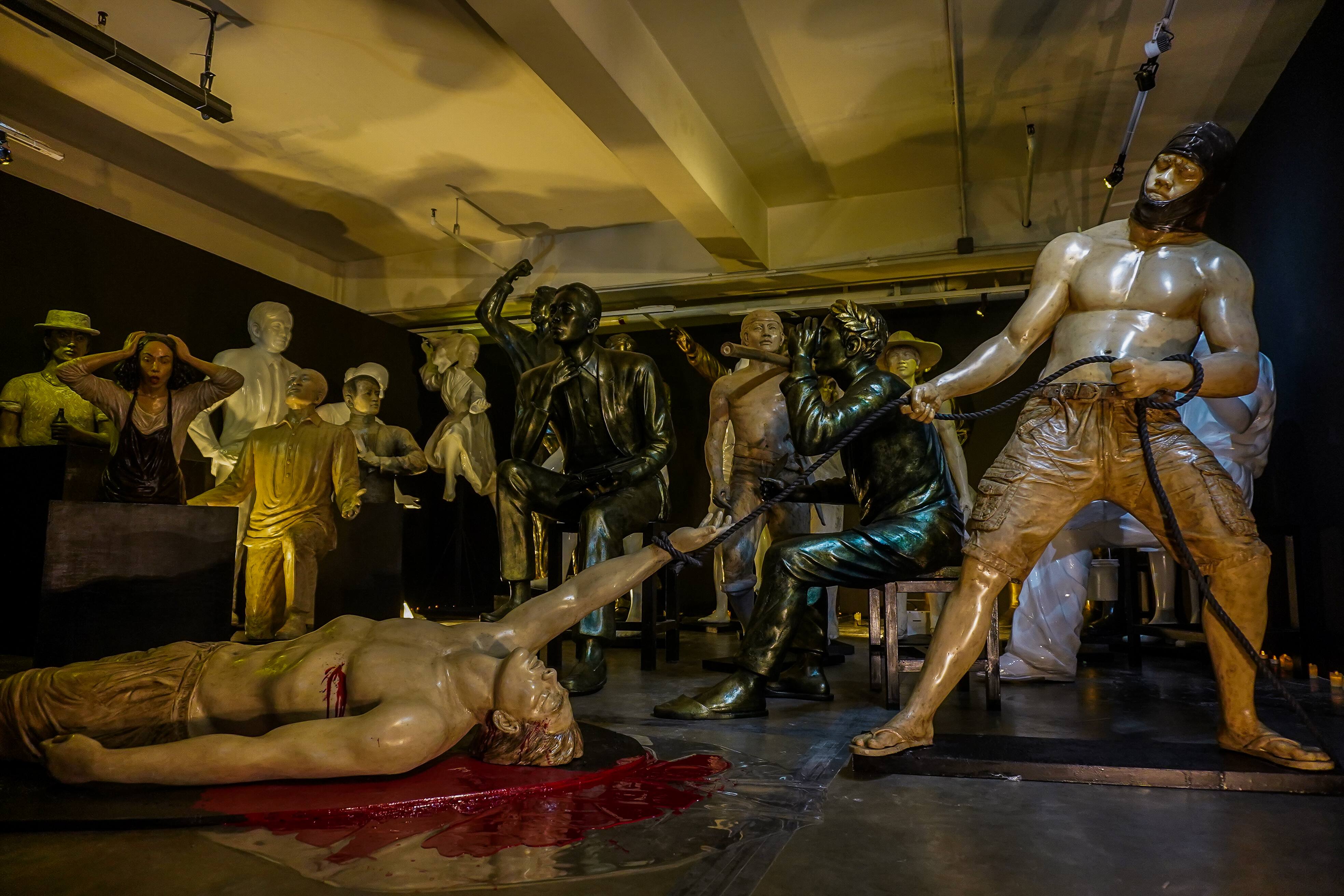 "Irresistible Grace in the Regime of the Plague," by Julie Lluch | Pat Buenaobra