Metro Society Joins Ballet Philippines in Celebrating 50 Years of Poetry in Motion
Ballet Philippines celebrates 50 years of existence, with a season of works carefully chosen to showcase the company's beginnings, its glorious present, and its bright future
It was a homecoming like no other for Alice Reyes when she, along with some of the best dancers in the country at that time, put up a show in the then newly built Cultural Center of the Philippines. Fresh from finishing her scholarships in several schools for dance, she didn't see the show as merely presenting her talents— nothing egoistic of the sort—but she mounted the show as a way to give back to the country what it had given her.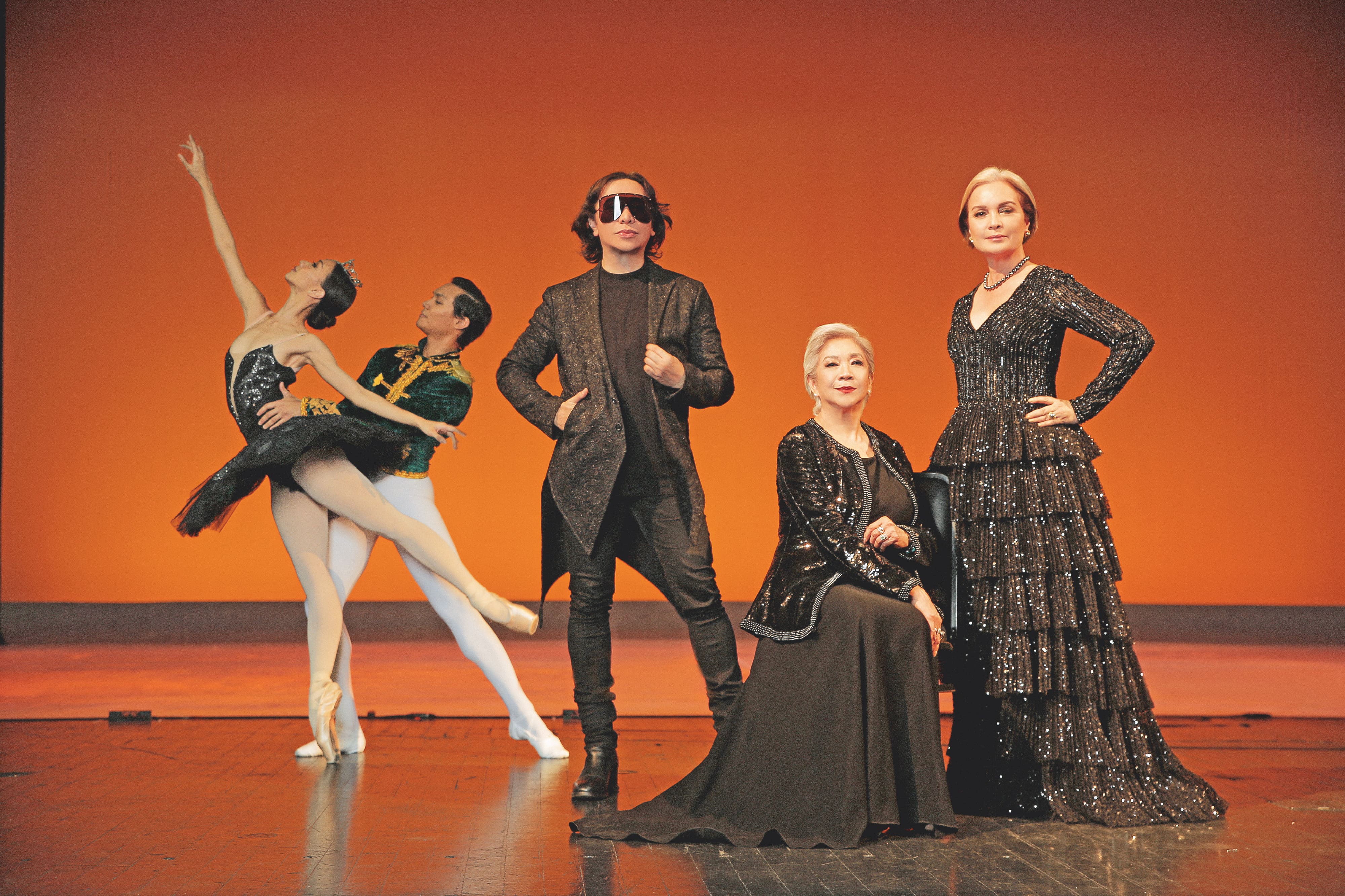 cons come together for Ballet Philippines' golden anniversary: Ballet Philippines Founder and National Artist for Dance Alice Reyes, CCP Chair Margie Moran- Floirendo, and international fashion designer Michael Cinco | Seven Barretto
Little did Alice know that the showcase, which was meant to be a one-time performance, would cause her entire life to take a sharp turn—several, in fact, much like perfectly executed pirouettes. After the performance, she chose to leave behind the life that was waiting for her in the US—a fiancé, a teaching job—and decided to stay put in the Philippines, and she, along with fellow dancer Eddie Elejar, gave birth to what is now known as Ballet Philippines.
Honoring its Filipino roots
It was 1969, and Philippine culture and the arts were enjoying a resurgence. Artists were enjoying the encouragement and patronage of the government, and edifices such as the Cultural Center of the Philippines were created, aiming to be on a par with the world's best, or at the very least, become the venue in which all Filipino performers aspire to perform in.
At that time, while ballet wasn't anything new for Filipinos, there wasn't a formal ballet company, and Alice felt the time was right for its creation. The dance troupe was first named after her—Alice Reyes Modern Dance Company—prior to it being known as Ballet Philippines. She recalls how it was like during the early years. "The place was so empty that we were running around the halls. We were young and different back then. We were the only in-house company there, so it was fun, a riot of a time."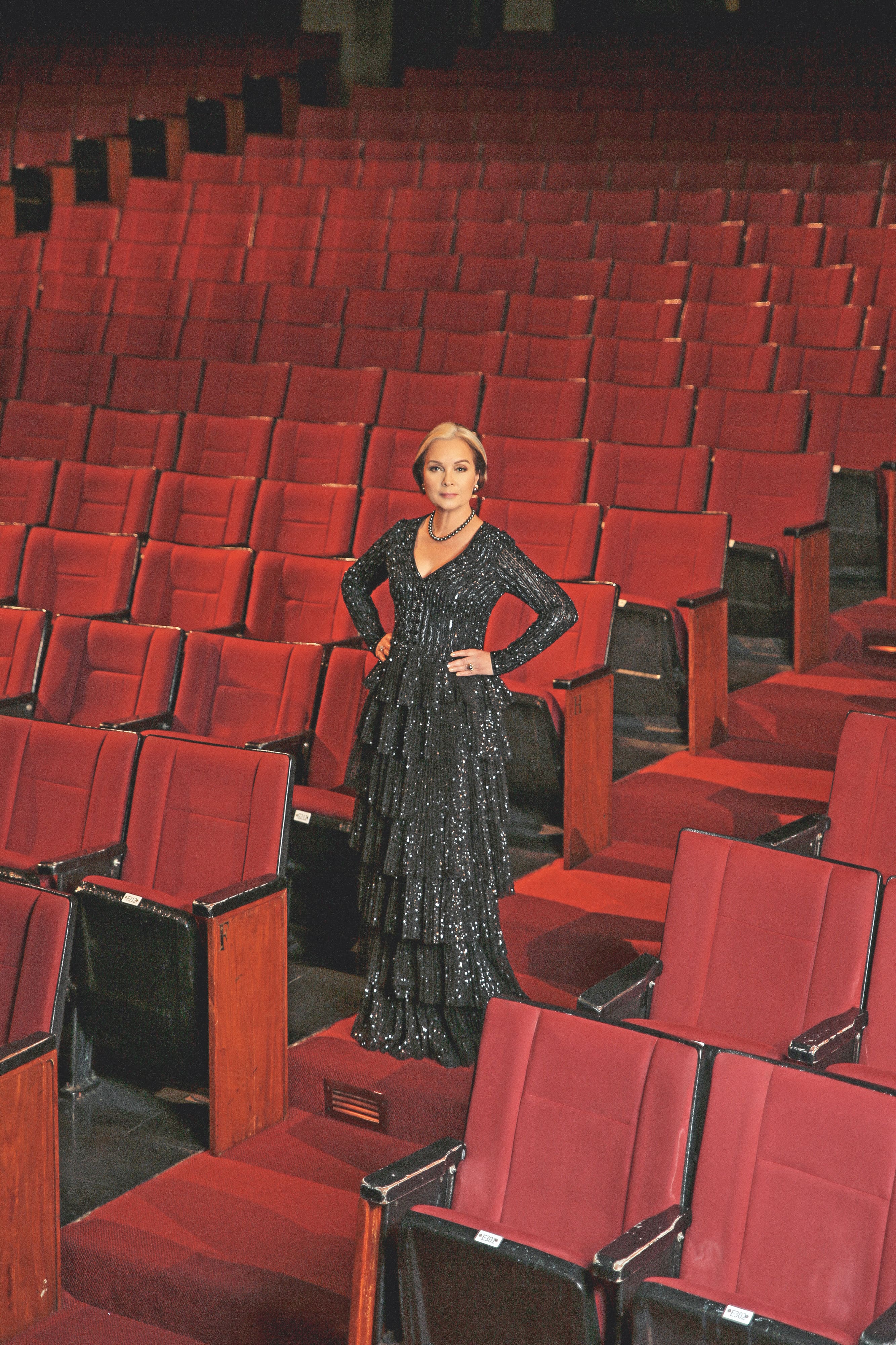 Expect big changes in the CCP complex with Margie Moran-Floirendo at its helm. CCP and Ballet Philippines share the same 50th anniversary milestone, and Moran-Floirendo is back in Ballet Philippines to host its 50th anniversary gala | Seven Barretto
It was considered the pioneer ballet company in the Philippines, so much rested on the founders' shoulders to deliver world-class works but also works that showed its nationalism. Ever since its inception, Ballet Philippines has mounted works that contained traditional dances and ballets, as well as those rooted in Filipino folklore and legends. Alice, the daughter of Ricardo, better known as "Mr. Philippine Folk Dancer", and Adoracion, a voice teacher, felt like it was second nature to her to create productions of Filipino stories, for Filipinos. The time was right for such combination, and the dance company flourished.
More than Two Decades In
Ballet Philippines thrived under Alice's tutelage. She states that when building the company, she wanted to start small, take smaller strides rather than big strokes. "I've always believed in starting small. The tendency is usually to make big, grand plans, and then, promises remain promises, not fulfilled." The slow but steady growth was fueled in huge part from the support it received from its patrons: Jaime Zobel de Ayala and Bancom Development Corporation founder Dr. Sixto "Ting" Roxas and former CCP president Teresa "Bing" Roxas. As the years went by, more supporters came through, and carried Ballet Philippines thru each year.
She was at the helm as artistic director for more than 20 years, and she laughs upon describing how she was like as a teacher. "They used to call me 'Alice Mondragon' behind my back. They weren't very good at keeping the nickname from me, and even signed our newsletters with that name. I was very direct with the company early on, with new and old dancers, that BP wasn't a democracy, it was an autocracy, and they had to do what I said."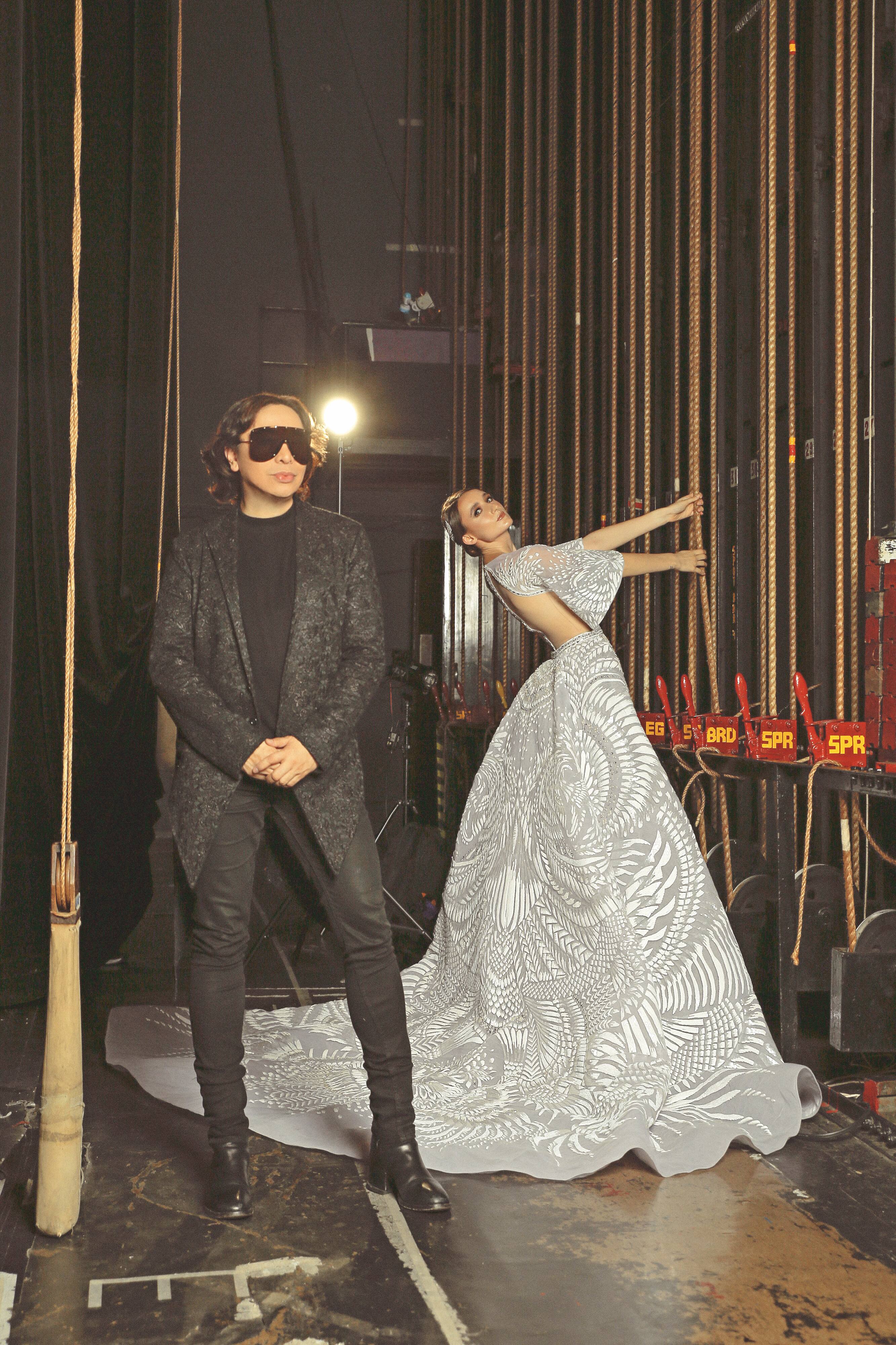 50 pieces of Michael Cinco's couture creations will grace the gala of Ballet Philippines, with each piece inspired by one of ballet's most loved works, Swan Lake. | Seven Barretto
Ballet Philippines worked with artists who went on to be National Artists themselves, with the level of excellence that Reyes wanted for the company. The likes of Bienvenido Lumbera, Rolando Tinio, Lucrecia Kasilag, Ramon Santos, Francisco Feliciano, and Salvador Bernal came into BP, with Bernal as chief designer and Reyes as director.
While she let go of the position after 25 years of being with the company, she's the first to admit that she never really left. "I was always with them in spirit," she says, smiling. "You never really leave it. I came back four times a year, under the guise of my alias. Nobody knew I was here. I wanted to leave whoever was running Ballet Philippines alone. If I was asked, I didn't get into it. I didn't want them feeling like I was breathing down their necks."
Alice was declared a National Artist for Dance in 2014, and when asked how it felt like to join other greats who champion culture and the arts in the country, she laughs. "It's really a humbling honor, more than anything. It's given by your colleagues. I remember Arturo Luz said, 'Alice I only voted for you!'" After a few years of being proclaimed as a National Artist for Dance, Reyes came back to the fold, returning as artistic director in 2017.
Going for Gold
Reaching a milestone, like a 50th year anniversary is a feat for any person, relationship, or establishment. Ballet Philippines has staged over 500 works in its 50 years. More than anything, lasting for five decades shows that Ballet Philippines had more going for it than simple reliance on the fact that it had some of the country's best dancers. Strength, resilience, and the sense that "the show must go on" made the company overcome every unfortunate circumstance.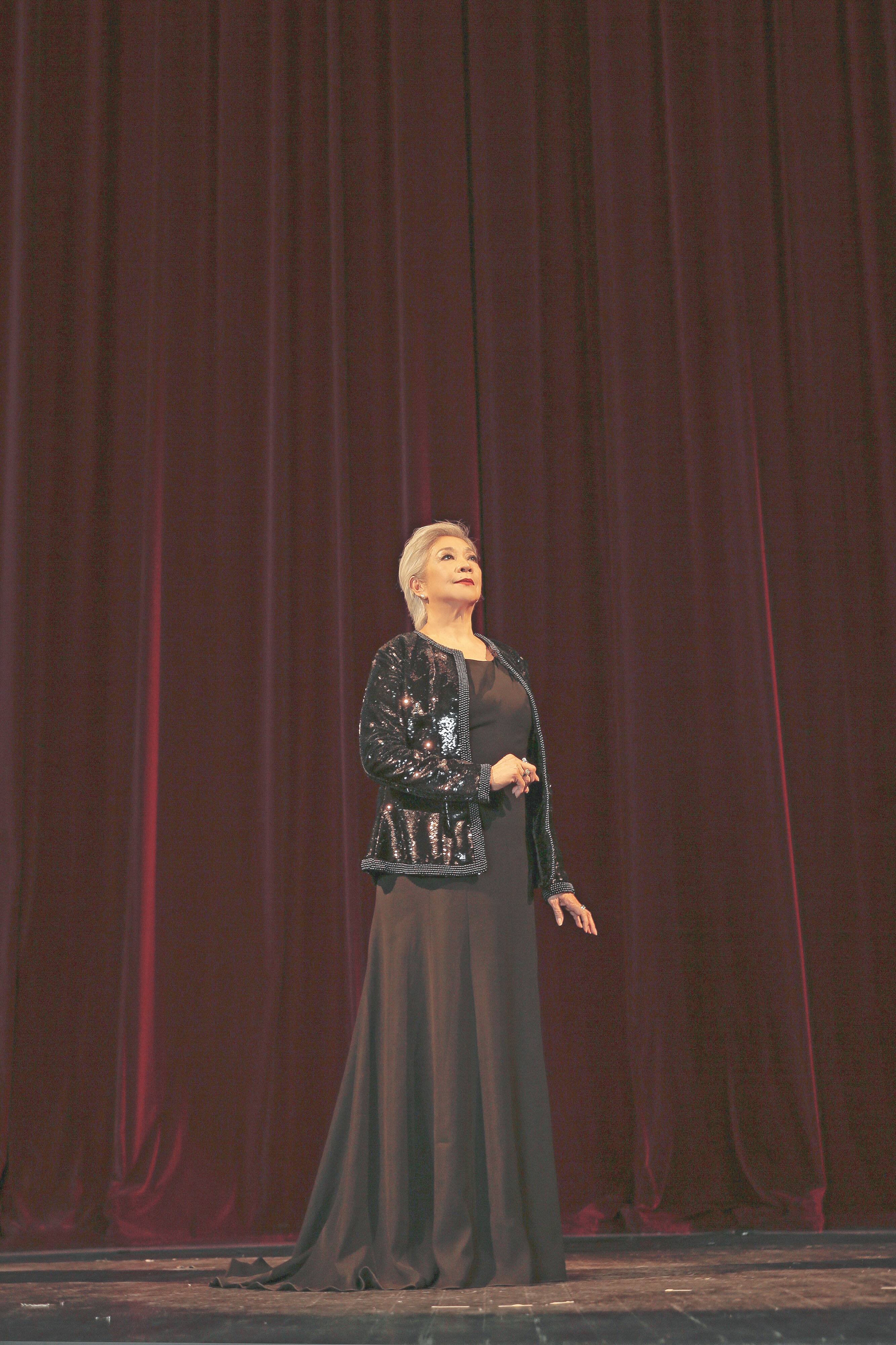 Moving forward with much optimism, National Artist for Dance and Ballet Philippines' founder Alice Reyes is determined to see the troupe flourish once again, under her direction. | Seven Barretto
Margie Moran-Floirendo, CCP Chairman, former Ballet Philippines president, and head chairperson of the anniversary gala, said that during her tenure, she focused on what other creatives would deem to be out of their realm—getting the books in order. "The accounting and financial aspects were my focus, because my goal was to get the accreditation from the PCNC. Because if you are accredited, donors or sponsors are given a tax certificate, which is deductible from their income tax." Margie also worked toward getting accreditation for Ballet Philippines, deeming all donations to the company tax-free for donors. Ballet Philippines is only one of two organizations with such an arrangement.
Coming Home at Last
It is no coincidence that the CCP is also celebrating its 50th year.
The gala night of Ballet Philippines is widely anticipated, opening with Swan Lake, with two guest artists from the Marinsky Ballet opening the show on August 30. Not only will the gala night be set the tone for the entire season, but there will also be a Ballet Philippines anniversary gala fashion show, featuring the incomparable Michael Cinco's couture creations, made especially for Ballet Philippines: 50 pieces for 50 years, hugely inspired by the iconic ballet and the company's first work for the season, Swan Lake. Moran says, "We wanted something visual to inspire awe for both BP and Michael Cinco. Like many of our dancers and choreographers, he is someone who is representative of the Filipino culture and has made his mark on the international scene. It was a quick match, we both wanted to do Swan Lake." Michael Cinco, much like his creations, is larger than life, so it's surprising how excited he is to work on such a project. "It's been my dream to do a collect that is inspired by ballet. The first thing that came to my mind was Swan Lake, which for me is one of the most beautiful ballets ever. I went to Russia and headed to the Bolshoi theater, where the ballet originated. I did some research about the story, about the characters, and they all inspired the collection."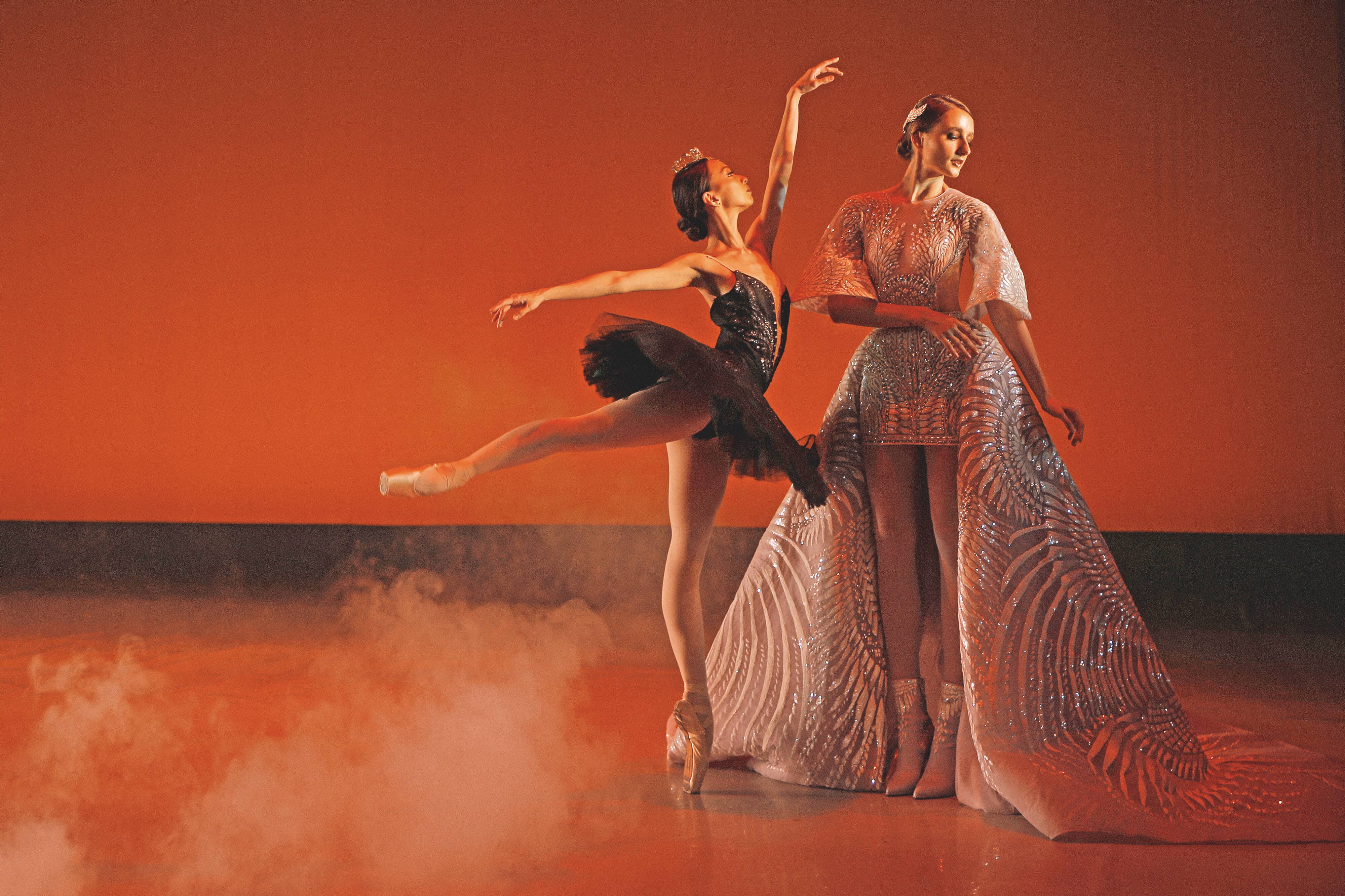 Michael Cinco's natural flair for drama and awe was a natural fit for Ballet Philippines' gala, with the fashion designer exclaiming that it's a wish come true to design a collection inspired by a ballet. | Seven Barretto
With the gala performance of Swan Lake and Michael Cinco's show of 50 original creations, the 50th season is seemingly set to open in the most grandiose way possible, fit for its golden anniversary. The roster of works for the 50th season were chosen with much consideration, naturally to highlight what Ballet Philippines is at its core—a proudly Filipino but world-class dance company. Swan Lake, A Midsummer Night's Dream, Itim Asu and Other Dances, Cinderella, and Rama Hari are the four works that will be staged, a mixture of their greatest hits and classic performances. Both Margie and Alice say that all dances are chosen two years in advance, to give them ample time to prepare and work with the country's best artists. "Adam Sage is our assistant artistic director. One of our ballerinas, connected us with the two Russian dancers you will see in the gala. Carlo Pacis, who I think is one of the best choreographers, is working with us for Midsummer Night's Dream. Ryan Cayabab is coming on board as well."
Audiences will be spirited away to the worlds shown by the best of Ballet Philippines. Known to be the oldest dance company in Southeast Asia, Ballet Philippines has gone above and beyond what was expected of them, and it will show in every step, in every turn, in every grand jete. Every dancer in Ballet Philippines is a respected, talented individual. And these individuals have sustained and brought the company to where it is today, and will help forge their future. "We value our dancers. It's the respect. Knowing they work so much more than what they're paid. They need that respect and they'll give you twice the effort."
This article was originally published in Metro Society vol. 16, no. 6.
Photographs by Seven Barretto
Makeup by Claire Diokno
Hairstyling by Francis Guintu
Shot on location at the Cultural Center of the Philippines