From Puck To Bottom: Ballet Philippines' 'A Midsummer Night's Dream' Preview
Come October 11th, all fairy roads lead to the CCP, where Ballet Philippines will usher in their second ballet of this landmark 50th year of the company—and pixie dust magic is a guarantee
When the invitation came to join Ballet Philippines President Kathleen Liechtenstein for a special lunch at Gallery by Chele, to announce their forthcoming October 11 show of A Midsummer Night's Dream, it was a given that I would find a way to be there. Dear friends such as Amanda Luym sit on the BP Board, and MayMay is herself a good friend and wonderful host for dinners that aren't easily forgotten. It was a certainty that she would have collaborated with Chef Chele to give us an ambrosial repast.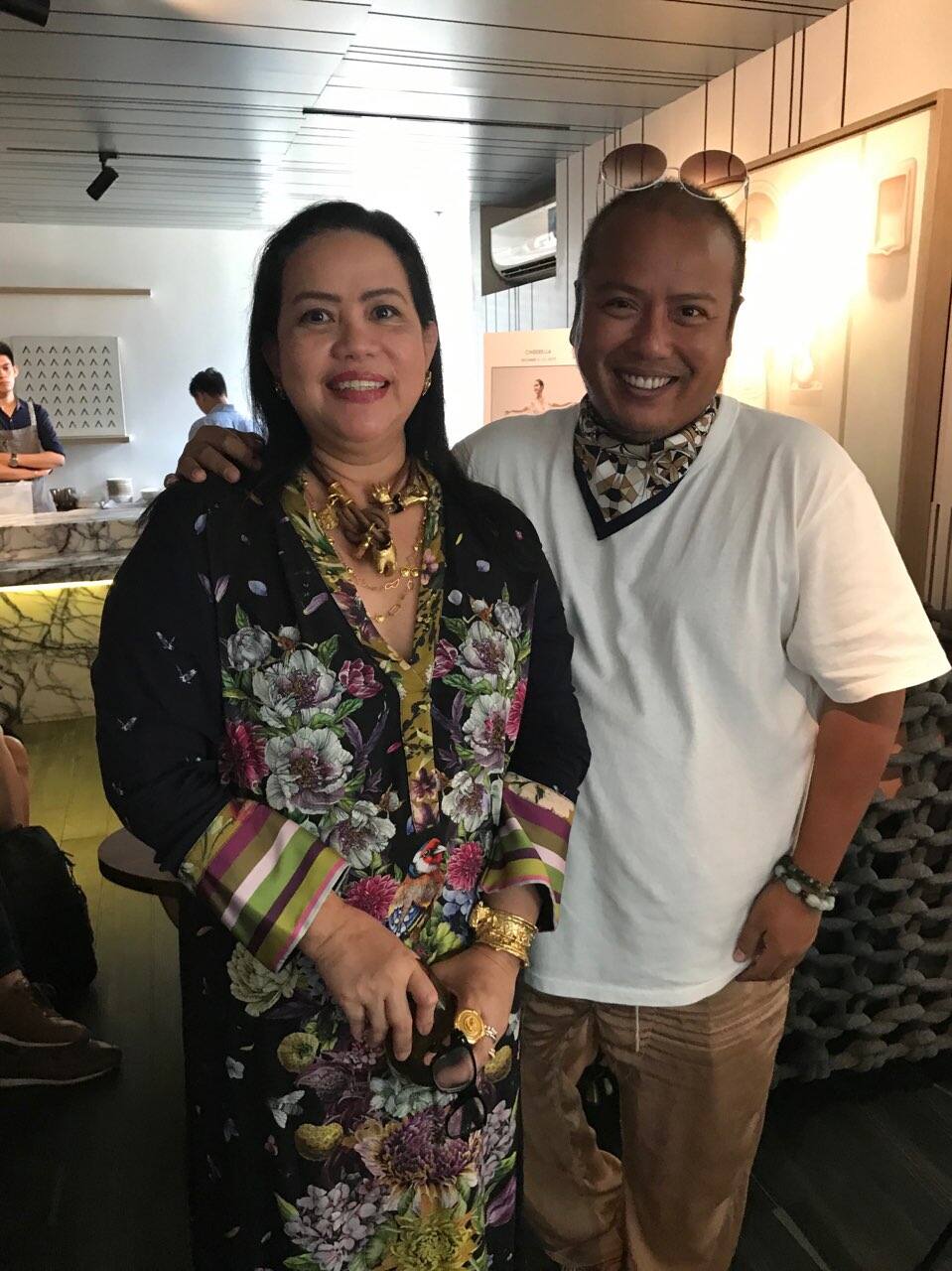 Ballet Philippines President Kathleen Liechtenstein with Luis Espiritu |
Philip Cu-Unjieng
As it was, it was a wonderful opportunity to meet the principal dancers of the forthcoming ballet, Denise Parungao and Ronelson Yadao, and choreographer, Carlo Pacis. Based in Hong Kong, where for years he's been connected with the Hong Kong Ballet, Carlo was ready to discourse about how he'll be collaborating with the dancers to put a neo-classical spin on the classic Mendelssohn score, and injecting some strains of Mendelssohn's other works to complement the ballet music.
Based on the Shakespeare comedy, the ballet is an enchanting excursion into the world of fairies and sprites wreaking havoc on the fates of young lovers, and of how the gods themselves fall victim to their own games under the light of the bewitching moon. Hermia and Helena, Lysander and Demetrius are the star-crossed young lovers, with Oberon and Titania as the scheming gods, Puck in Oberon's employ, and the unforgettable Bottom as an actor of a traveling troupe. And as anyone familiar with the play will know, it's Puck and Bottom who shine in making this play such a rich comedy. So here's to the dancers who will portray Puck and Bottom, as they will be responsible for creating ripples of laughter on the night, and making the evening a light-hearted one.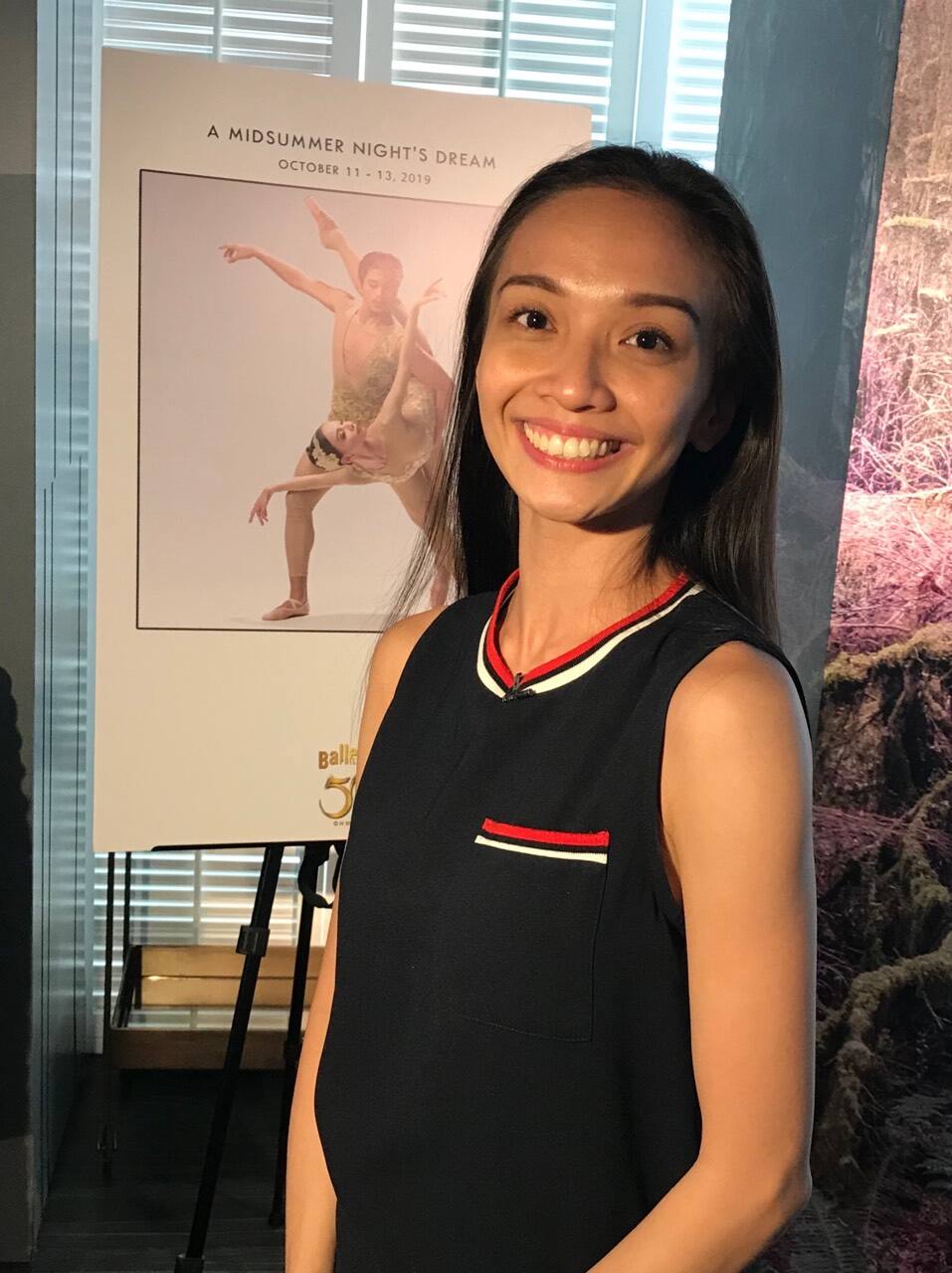 Principal dancer Denise Parungao | Philip Cu-Unjieng
Denise and Ronelson introduced themselves, and spoke of the respective roads they've taken to become principal dancers of Ballet Philippines. As you can imagine, it's a road marked with difficulty, dedication, perseverance and sacrifice. Carlo interjected to talk about injuries, and putting your body on the line in the name of Ballet—he's had four surgeries, all connected to Ballet and the abuse the body takes.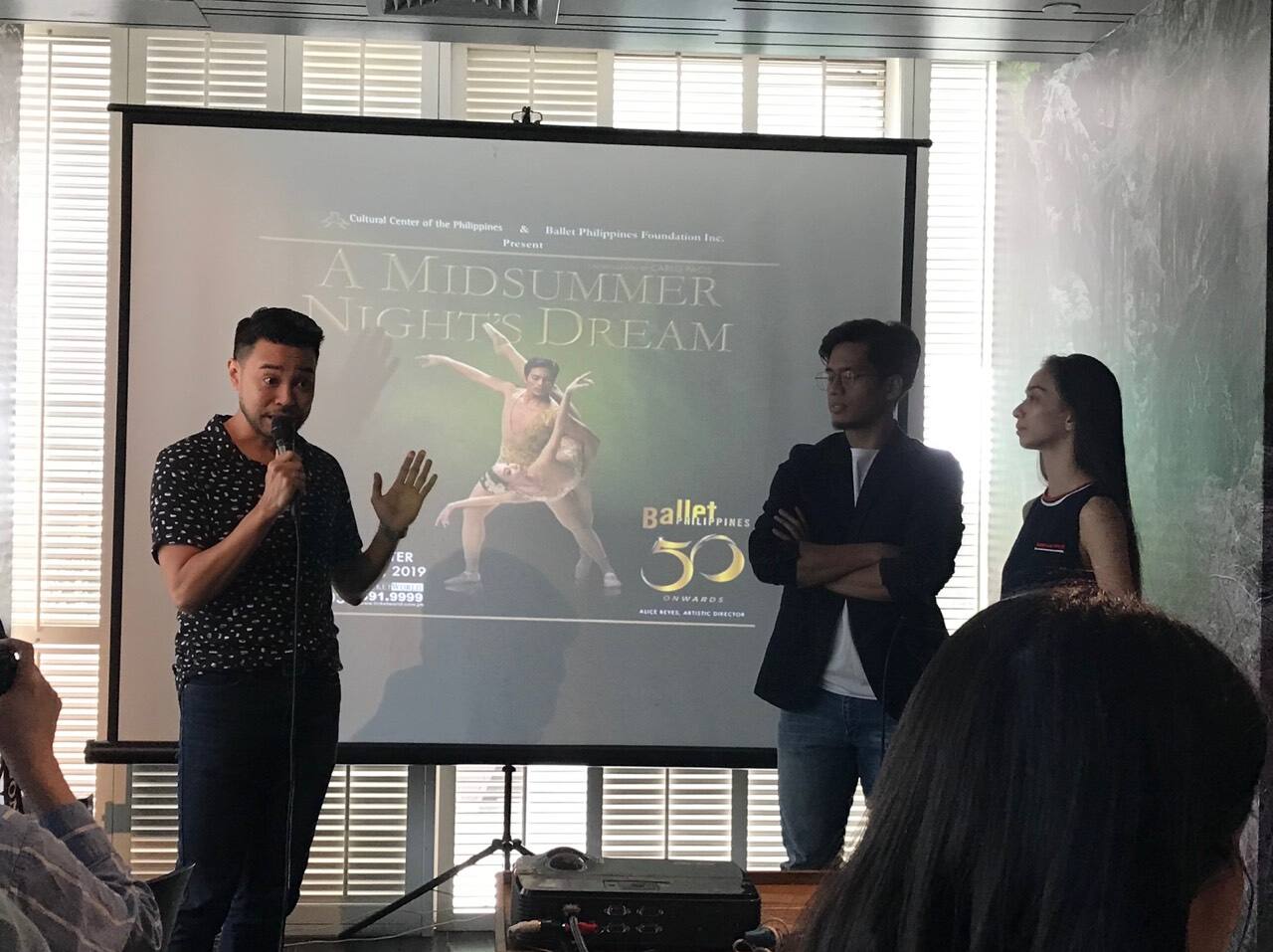 Choreographer Carlo Pacis with Ronalson Yadao and Denise Parungao | Philip Cu-Unjieng
On a lighter note, being at the Gallery at Chele meant a great lunch was waiting for us. And if there is something I would recommend, it's Chele's Cochinillo. The skin is righteously crispy, and the meat so tender. If there was a new dish to try, it would be the desserts that were laid out. The Calamansi Tart is subtle and unique; but my greatest compliment goes to the Ube Torrija, a new creation of Chele that's Bread infused with Ube, and topped with Caramelized Cream. Yes, it sounds deceptively simple, but biting into it is heavenly, and you should try it the next time you're at the restaurant.
So October 11 is the date, the first of three days of performances, as Ballet Philippines opens the portal to a world of magic, of love spells and potions, and of love written in the stars. It's Ballet Philippines and A Midsummer Night's Dream.
A Midsummer Night's dream will run from October 11 to 13 at the CCP Main Theater, Pasay. Tickets are available via TicketWorld.