Fascinating Women: Theatre Actress Regina Aquino
The Fil-Am actress is the first Filipina recipient of the Helen Hayes Award
When Regina Aquino won the 2019 Helen Hayes Award for Outstanding Lead Actress in a Play, the first words out of her mouth as soon as she climbed the stage were, "Mommy, mahal kita! Mahal kita, mommy." A vision in silver, bathed in magenta light, a triumphant Regina thanked her children and championed the end of gun violence and toxic masculinity. Her role as Claire in The Events, the play for which she won the award, wasn't written as an Asian, she said. "But it was enriched by my ethnicity."
A native of Washington, D.C., Regina lived in the Philippines when she was in the eighth grade and during her last two years of high school, attending Poveda and International School Manila. When she was in middle school, she took acting classes at Repertory and played the role of Fastrada in Pippin for their class production, but Regina's known, since she was a young child—maybe 4 or 5 years old—that she wanted to be an actress.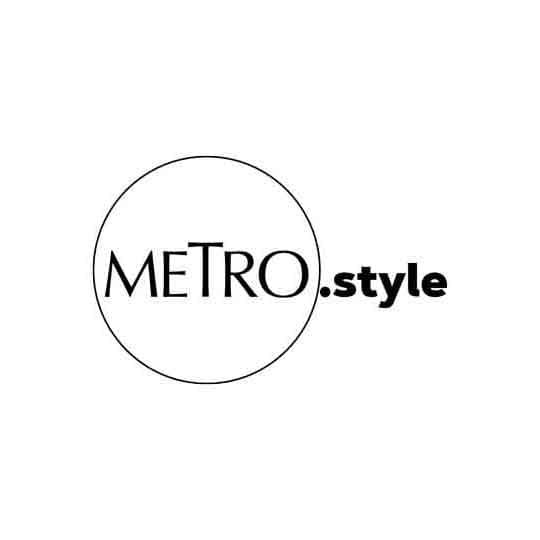 Regina as Claire in Theatre Alliance's The Events | Photo from Theatre Alliance
"I always knew I wanted to be a performer," Regina tells Metro.Style. "It was either singer or actor. I trained in both voice and acting; in fact I took opera lessons at my Nana's suggestion. She was also an opera singer. But by the time I got to college, it became clear to me that I wanted to pursue acting more than singing."
In her years an actress, she's played Lady Barbara Castlemaine and Louise de Keroualle in Nell Gwynn, Mistress Page in The Merry Wives of Windsor, and Claire in The Events. Her credits include Vietgone, Red Light Winter, Dog Sees God (for which she received another Helen Hayes Award nomination), Polaroid Stories, and The Arsonists, among others. But it was Claire that won her the prestigious acting award, named for the first lady of American theatre who is a Washington native herself, Helen Hayes.
In The Events, Regina plays the lone survivor of a mass shooting of a church choir. She "yearns to find the compassion, understanding, and peace she needs to overcome her trauma—but thoughts and visions of the shooter haunt her every step." To prepare for the role, she did a lot of research on trauma and mass shooting survivors, and how they handle grief and loss.
"Sadly," Regina laments, "America is plagued with mass shootings, white supremacy, and toxic masculinity—all major topics of the play. So it wasn't hard to find information on real situations and investigate actual shooter's and survivors' lives."
"It was a very challenging, emotional process as you can imagine—the hardest I've ever lived through but also the most rewarding. And we did it together," she adds, "so there was so much trust and support in the room, and I always felt safe with everyone on the team. Claire was also a choir leader, so we had an amazing musical director come and train me on how to lead a choir."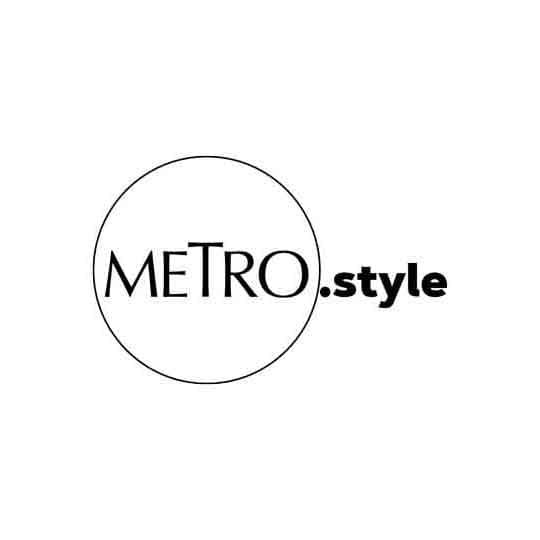 "I never would've imagined that I could win," says Regina | Photo courtesy of Regina Aquino
Telling Asian-American stories
In the Helen Hayes Awards' 35-year history, Regina is the first Filipina to win an award for lead actress. "I have been working here since 2002 and I never would have imagined that I could win—a Filipina from a small suburb outside the city," she says. "I certainly have never seen a Filipina win any award in any category over the years I've attended, so it's pretty monumental for me. I'm very proud of my heritage and am dreaming of the day I get to play a Filipina on stage."
"I am deeply committed to promoting accurate representation of all cultures on stage, particularly Asian-American stories. I hope that my win can inspire another young Fil-Am to pursue a career in the theatre," she adds. Regina is not interested in supporting tokenism. In her career, she's had the privilege to be cast in roles that aren't just of her race; there are theatres, she admits, that only call her in for Asian roles. "Those are the theatres I don't really care to work for," she says.
After all, there is already a dearth of Filipino actors on the world stage, and Regina will be the first one to tell you that. "We are needed on stage. Historically, there hasn't been much diversity of storytelling on stage until the last five or so years. Now there's a huge demand for it and if a theatre company doesn't try to expand its offerings to include underrepresented cultures, it's very obvious that they are committed to homogeneous"—and then Regina adds, 'read: white'—programming."
Representation is one of Regina's most personal advocacies, due partly from the fact that she grew up never seeing herself on stage and screen. "Aside from," she adds, "the blatant orientalism." Other than that, Regina is a committed activist at heart: She supports gun reform, calling the proliferation of mass shootings in America a "tragedy," especially since she is the mother of two school-aged children.
"They go through active shooter drills like I went through fire drills," Regina says. "We're raising a generation of children who are terrorized in the places they should feel the safest: schools, houses of worship, movie theaters. America isn't really the land of the free when it's considering arming teachers." Regina also works with Not In Our House DC and has been championing the rights of artists, keeping a standard of safety in DC theatre and addressing sexual harassment and other abuse in the community. "It's very much informed by the #MeToo movement," she says. "We strive to develop standards of safety and empower individuals and organizations to address the existing structures that allow for harassment and unsafe conditions in our theatres."
Women are warriors; fear can't be forever
Regina looks up to all the strong women in her family: her mother, her maternal grandmother, her aunts. "They all raised me to love fiercely and to protect those that need protection," she tells us. But Regina also finds inspiration and draws courage from Lady Dane Edidi, a prolific artist and activist in the DC area. "I don't know any other woman who advocates for her community as fearlessly as she does. She inspires me and I strive to live as boldly as she does," Regina says.
The actress, who is inspired by kindness, empathy, storytellers, children, poetry, and art of all kinds, believes that women are warriors. "Our bodies are built to endure. They are miracles, and should always be treated as such. Every shape, every color, and at every age—every woman's body is a miracle." "Women are capable of anything we aspire to," she adds. "We are intuitive, intelligent, resourceful, adaptable. Women can heal other women in ways that men cannot. We must lift each other up, help each other, and by doing so we can truly change the world in a positive way."
Regina, most of all, believes that every woman has something to teach—something unique to themselves and how they live in the world. "It's important to seek those lessons. I am curious about other women and what I can learn from them. And I think women should feel empowered to share their knowledge with the world. The emotional labor we do, the way we survive—that knowledge is precious."
Like everyone else, she's had moments of self-doubt and fear crop up and hold her back, but she's learned how to overcome it. "I hold myself to an impossible standard, which prevented me from pursuing things I wasn't confident I could execute well. But in recent years, I've learned that nothing is inherent—talent may be natural but skill is learned and talent without skill won't go far."
Regina also shares that she's always had a desire to write, and it's something she's always been afraid of. She'd always be scared to share anything she'd ever written for fear that it isn't good. But this has led her to the realization that she can't live in fear forever. "While good and bad is relative, I'll never get better at it unless I actually write, then share, then learn, and then rewrite. So, I'm writing. I'm terrified but I'm doing it. The fear doesn't go away, but it doesn't control me."
Come to the theatre
This is scarcely the end of Regina. If anything, she's only getting started. She has a number of productions coming up, including The Red Beads, a story about love and the choices we make because of it.
In June, she will be part of the Fil-Am Expo in DC, a celebration of Filipino-American achievement in culture and business, and, you'll be happy to hear this—she's writing. She did after all say that she can't let her fear of writing control her.
"I'm drafting a play," Regina ends. "I'm working on a graphic novel about the Huk Rebellion with a brilliant comic book writer named Jim Dougan. And I'm most excited about starting a podcast. I'm still in the developmental stages, but it will definitely cover acting, activism, and likely a lot about being a Filipinx-American."
Lead photos from Regina Aquino