Back-to-back Art Festivities with the Leon Gallery-ACCPF Night and ALT 2020 Vernissage
The Leon Gallery-ACCPF preview night, and the ALT 2020 Vernissage, were two wonderful events for the art enthusiasts of Manila.
If February is traditionally known as the month of romance and love, this February 2020 looks like a time for Romancing the Arts, and 'loving' how many opportunities there will be for art collectors, patrons, and enthusiasts to indulge in their passion.
It may have started last week with the
Arte Povera
exhibit at the Metropolitan Museum of Manila, and finally culminating with the
Art Fair Philippines
; but in just one week, we saw two premier red-letter days for the arts. Namely, these were the Leon Gallery - Asian Cultural Council Philippines Foundation Auction preview night, and the vernissage of the much-anticipated new 'kid on the block',
Alt 2020
.
León Gallery and the ACC Auction 2020
For six years now, León Gallery has collaborated with the ACCPF in creating the ACC Auction; and a very special preview evening was set up at Bloom, Greenbelt 2 earlier this week. The auction happened on February 22, and the pieces were viewed at Leon Gallery starting February 19. A very choice selection of the more than 150 pieces up for auction were on display at Bloom. Foremost among the displayed pieces was Dos Hermanas, a 1930 Fabian dela Rosa. The provenance of the painting is quite special, and well-documented; as it was a gift from the artist to Rafael Palma.
Ang Kiukok, Arturo Luz, Malang, a BenCab, distinct furniture and objet d'arts—they're just a snapshot of what will be among the more than 150 pieces up for auction. And they are set to support the ACC Fellowship Program, which has gone a long way in helping young, local artists. In its history, the program has been a boon to the likes of National Artist for Dance Alice Reyes, and filmmaker Kidlat Tahimik.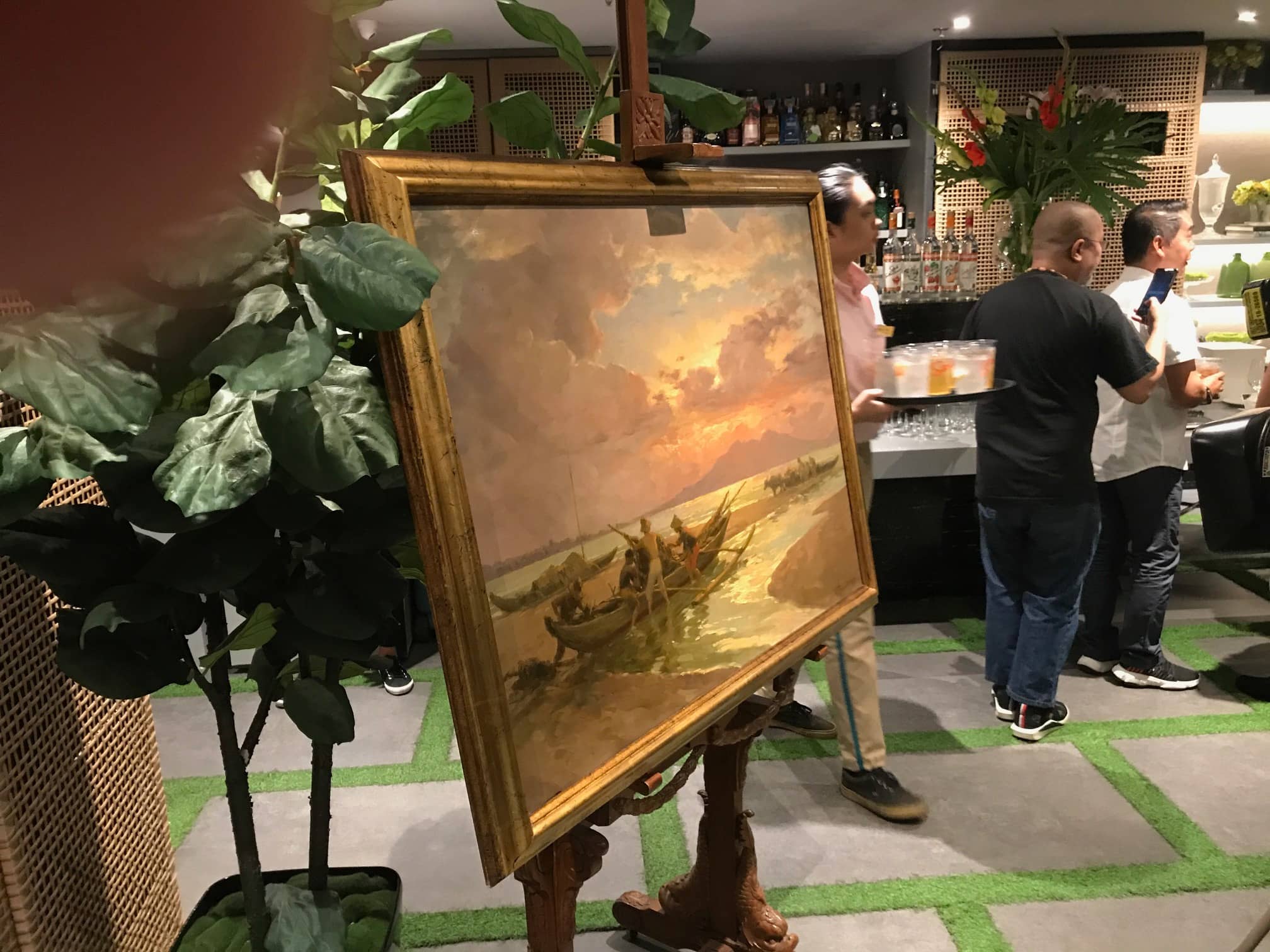 León Gallery
León Gallery
Alt 2020
The collaborative brainchild of 10 of the top Art galleries here in Manila, Alt 2020 was envisioned to be the Art Show reframed. Cozy, intimate, more private, and meticulously curated, it was the galleries only mounting new works, having the artists they represent in attendance, and turning the art show into dialogue and interaction, as opposed to a one-sided affair.
The vernissage of February 13 (before it opened to the public from February 14-16) was a sheer delight—exactly as envisioned, and providing a wonderful afternoon, and evening, for the serious collectors who were invited. They milled around, met the artists, reconnected with the various gallery owners, and traded art world news and gossip. And yes, there was terrific art to peruse, contemplate, and acquire.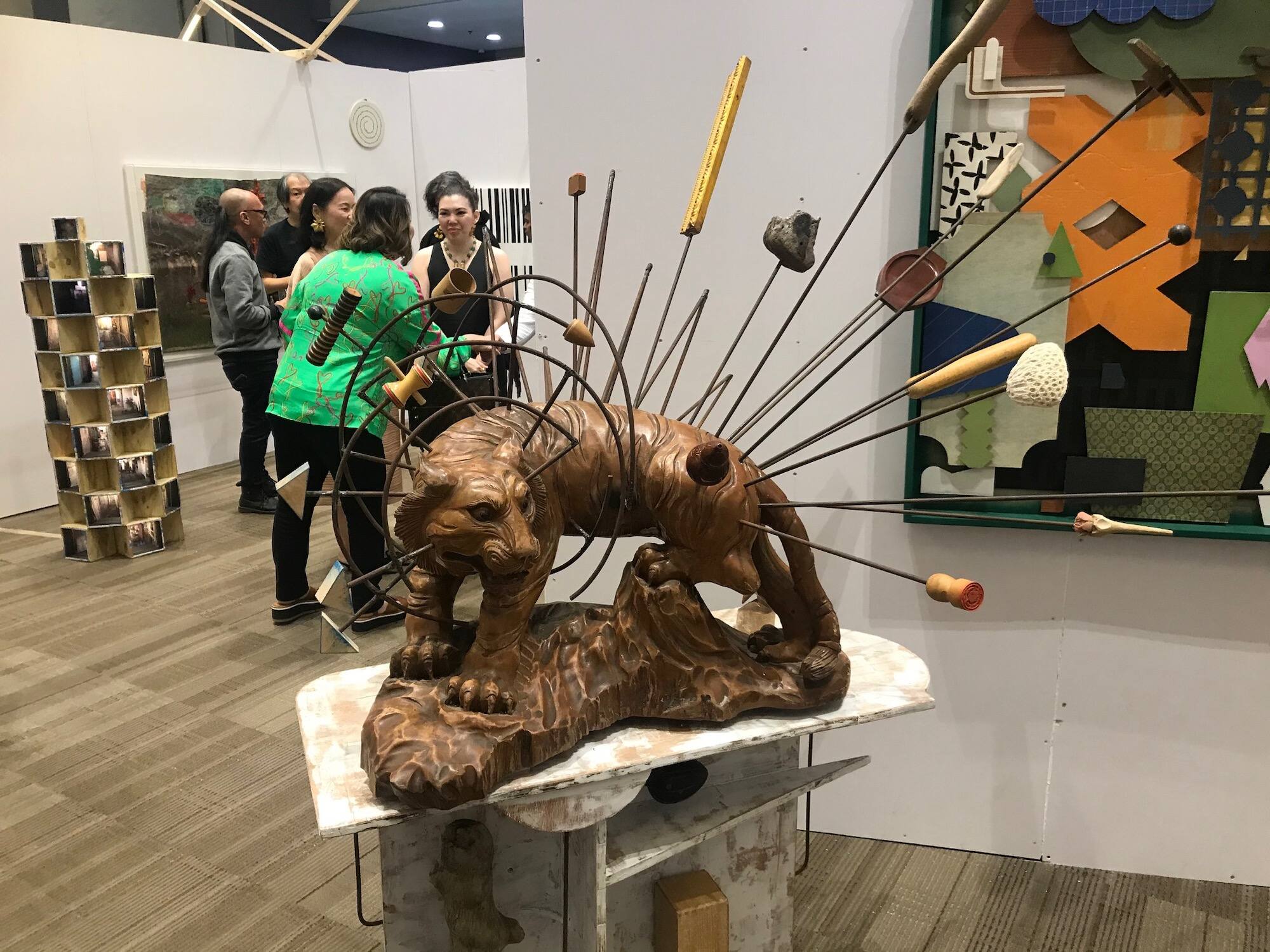 Alt 2020
Alt 2020
Two consecutive nights in February that had "love for the arts" written all over them; and it was a joy to watch the community at work, and play.

Photographs by Philip Cu-Unjieng