Metro Artist Profiles: Ed Lorenzo
Get to know this up-and-coming painter and contemporary artist who has utilized his lifelong pull towards the craft as a means of therapy and self expression.
With a love for art that began at a very young age, Ed Lorenzo admits to always having been fond of visual arts. "With my Nanay and Tatay supporting me in every way they can, I managed to continue with this passion. I remember, at the age of five, in our little shanty, my mother would sketch several Mickey Mouse images in different costumes and our church mates in different outfits. Since then, I found myself liking sketching so much that when I reached the age of 7, my brother brought me home a box of my very first Crayola from his daily baon," smiles Lorenzo.
The years that followed saw Lorenzo grow in his appreciation for the visual, using different means and methods of expressing himself—watercolor, poster paints, canvas shoes, pencil, the list goes on. Today, a successful marketing and PR professional, Lorenzo has not forgotten the arts, not in the slightest. "There is something about art that pulls me back to its arms. During a recent trip to Australia, a piece of abstract art caught my attention and made me realize how I have missed painting," he admits.
Fast forward to 2019, which saw Ed and his family moving into a new house. He decided then that it was the perfect time as any to create pieces of art to decorate the space. "I posted it on Instagram and got overwhelming responses from my friends who didn't know that I paint. That didn't last though," Lorenzo abruptly cuts. "My Tatay died just last year and I had become stagnant. I stopped. But my Nanay told me that I have the talent [for it] so why not continue making art to decorate our home?"
These days, Lorenzo often goes between acrylic pours and graphite sketches to express himself. "[These are] my ammunition to continue what I had started back when I was five. Sharing it on social media [is] not just to show the beauty of the creation, but to tell a story," he smiles.
---
Get to know more about Ed Lorenzo as an artist and his philosophy on art in a special interview below.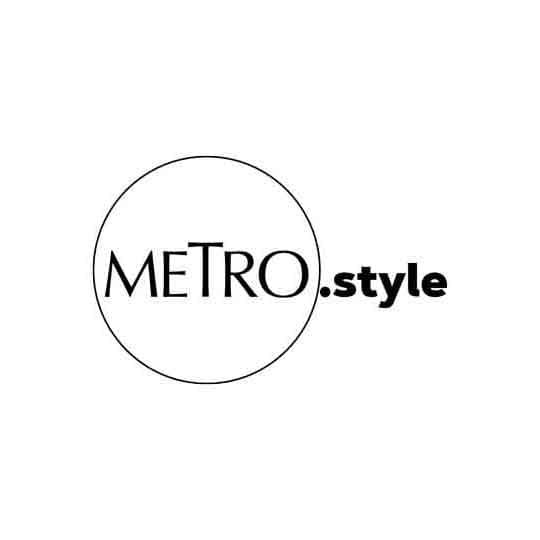 EL MUNDO | Ed Lorenzo
Tell us about the specific story when you decided to pick up a brush or pencil and create something beautiful.

I always make sure whenever I create a piece of art that I'm in the right mood. Needless to say, I do not just focus on the positive but I also welcome and acknowledge the negative in order for me to create something and express it through my chosen medium. It is easy to mention how one can create a masterpiece whenever you are feeling happy or positive, but it is a different story when you create something while battling all the negativities circling around your mind.
Just recently I have been able to channel my uncertainty into something worth sharing. These past few months could be one of the hardest points in my life, the lockdown may have given me the luxury of time to pursue my craft, but it has also consumed my mental state due to several challenges and anxieties. At first, it was a tough battle to face, I can't even lift a paintbrush to do strokes and push through with what I wanted to create. It has been a constant struggle with myself and my abilities to create something useful and beautiful.
Then one morning, suddenly it all came down to me. I just decided to pick up a brush and paint (not for the negative thoughts to instantly go away but to rather acknowledge the feeling and eventually overcome it.) I'm proud to say, on that specific day, I was able to finish 2 circular canvases and I also finished my graphite triptych. Which has been sitting on my art rack for the longest time, I realized that it is a matter of how you will position yourself in that kind of situation. Good thing I tried and listened to myself rather than sulk. Painting has given me space where I can vent out all my emotions, and it helped me get through that grey phase.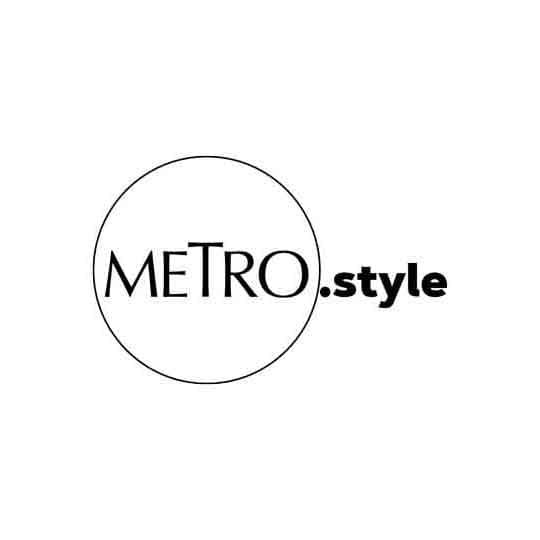 THE GALAPAGOS | Ed Lorenzo
What is it about art that pulls you in and that you absolutely love about it? How has it made you who you are today?

A different set of eyes sets different perspectives. Other people might view the creation of art as a past-time; others may see a piece of it as an element to beautify or spruce up one's space. For me, as an artist, aside from being a form of expression, the pull of art has given me an avenue where I can express my feelings. It has served as a sanctuary where I can do anything without limitations. It has freed my mind from overthinking. Painting has helped me to negate all the uncertainties that I was feeling in the past and focused my self on possibilities and not on my fears.
Growing as an artist, who and/or what are your artistic inspirations?
My inspirations as an artist changed as I grew older, I started taking inspirations from paddy fields and greeneries surrounding our provincial home in Morong Rizal. When I turned 14, I learned to admire the still life watercolor works of my uncle who was a full-time painter back then. I grew up idolizing several local and international artists. I admire artists from different parts of the world, and I do not just stick to one painting style. Like Gerard Richter who is known not only for his abstraction art but also for his photorealistic pieces and glass sculptures. I also like Zao Wou-Ki and his now very famous triptych abstract work displayed in Raffles Singapore. When it comes to local talents, my personal favorites are Ang Kiukok, Malang, Anita Magsaysay, and Vicente Manansala.
Currently, my liking towards the works of Mossesa, Audkawa, Ross Capili, and Shelee Caruthers fuels me to do better and create more pieces to share with everyone.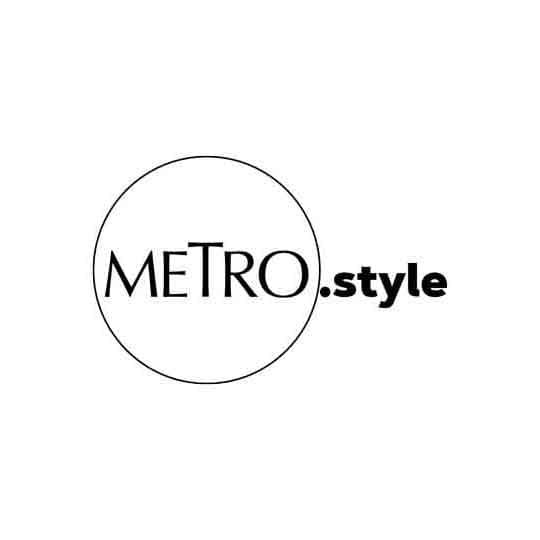 IL JOHAYNA | Ed Lorenzo
What is the process behind each work?
For acrylic pouring, what lies behind those dried up curvature flow is a meticulous way of mixing colors, tilting canvases, torching, and even resin coating. I, myself, took almost a year in order to perfect the process.
I start by deciding what colors to make use of as my base and what group of pigments should I prioritize for a piece. After this, I assess the technique which I will use to create the piece. There are tons of techniques so carefully choosing which suits your taste is crucial in order to achieve what you have envisioned in mind. However, the thought process of how you want your painting to end up is kind of tricky. Since I do the acrylic pouring, that specific moment when you pour the colors and mix them in order to make a creation that's equally pleasing and exciting is something that I always look forward to. The beauty in doing pour is that it is unexpected. You don't usually get the figure you've always wanted to achieve. Just because you got bright hoops in the first pour doesn't mean you'll retain those figures when it dries up, and that's what I love about it. It gives me the opportunity to love and appreciate the drying process while waiting for the final creation to come.
The tendency for your paint to become a puddle of the muddy colored mix is inevitable especially if you have combined the colors wrongly, and you have prepared an inadequate solution. (In my case, I do not use a special pouring solution that you can buy in the market in all my paintings. I use my own mixture of water and a special agent so I could control the flow of my paint and the colors won't combine with others). So, in the end, I say, you just gotta trust and love the process.
On the other hand, graphite sketch is a different kind of animal. Unlike acrylic pour, this medium is controlled and needs to be precise. The stroke of a pencil, the way you smudge the highlights and shadows. Though this only requires one tool to finish a piece. Graphite art needs to be very detailed. I normally dedicate 2-4 days to finish a piece. Especially if what I have in mind involves intricate detailing. As for my thought process, whenever I do graphite sketches, I always take inspiration from fashion magazines, editorials, portraits, and sometimes what's happening around us.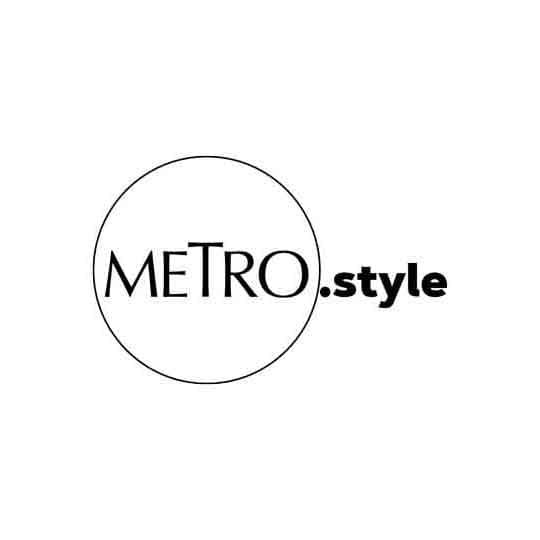 MON AMOUR | Ed Lorenzo
How has creating art become somewhat of therapy, especially during quarantine? How do you hope your story of channeling anxiety and hardship into something beautiful such as art can help others see the light at the end of the tunnel and look towards the positives?
The mind is such a powerful tool. It is a matter of how you will handle its force towards you. It is a constant battle of choosing whether you'll let it take over your feelings or you'll manage it properly in order to use it to turn something bad to something beautiful.
The quarantine, lockdown, and the pandemic have put us in a state of uncertainty. Everyone is in limbo, frightened of what tomorrow could bring. Everyone's questioning and some are devastated. As an artist and someone who constantly battles the anxiety this unfortunate tale has brought us, I personally believe that in order to somehow see the beauty of life, you just have to make use of what you have. It could be an ability, a talent to create something, or even a passion that drives you to go further. You just have to have an arena where you can be yourself that'll stimulate and excite you as a person. These activities will not only help you find happiness in its simplest form but it will also make you appreciate life even better.
In addition, life may still be uncertain during these trying times, and I'm not all for the Toxic Positivity thought, what I'm trying to say (as an Artist and a regular person who constantly battles anxiety) is that you must acknowledge all the emotions that life throws at you. Acknowledging once a weakness is a great step leading to strength. An ounce of failure is a stamp leading to success. You just have to acknowledge and welcome the hurt, then manage it, and turn it into something worthwhile. (In my case, it is creating art.)
Would you have a favorite piece or series that you worked on in your career?
Yes, definitely! My current favorite piece is the Il Johayna Black and White Acrylic Pour that I made for a friend (and named it after her). I was a bit skeptical about creating that specific piece at first because it limits me to just use two colors. I'm used to using at least 4 colors in one pour. However, my friend challenged me with her sophisticated minimalist taste with designs and colors. Luckily, I was able to pull it off. And since the moment I posted that specific piece on my Instagram account, a lot have been messaging and telling me how beautiful that piece was. I even got an order from Nadine Lustre.
---
Want to see more of this promising young artist? Follow Ed Lorenzo on Instagram at @thelorenzosart and watch out for his official art website coming in the third quarter of this year.