Philippine Art Rises to the Occasion
Here's a sneak peek of Gavel&Block's Online Benefit Auction for Rise Against Hunger Philippines, with a substantial portion of all proceeds from the sale directly aiding the organization distribute food in communities greatly affected by the COVID-19 lockdown
As our social media feeds and daily news digests sputter out endless stories about the pandemic we face together, there is a constant concern about how those most impacted by the lockdown can be helped. Gavel&Block, a subsidiary of Salcedo Auctions, presents a unique opportunity for a wide range of artist communities to come together to help through 'benefit': an online auction on May 23. This particular auction aims to support the food distribution programs of Rise Against Hunger (RAH) Philippines, the Philippine arm of the international hunger relief organization that has helped countless communities all over the world, distributing food and life-changing aid to the most vulnerable and most in need. This auction marks the organization's first time to work with the arts.
The upcoming 'benefit' auction by Gavel&Block will feature more than 200 lots of fine and decorative art, furniture, jewelry and timepieces, as well as several rare books and collectibles, marking Salcedo Auctions' first major online auction to date. This auction is also one of many events that the community can look forward to as Salcedo Auctions commemorates its 10th year, with events that continue its tradition of giving back. "We believe that now, more than ever, the art world needs to be able to bring people together to help those who need it most," says Victor Silvino, Salcedo Auctions' managing director.
In a special #WeBidAsOne Community Call last Saturday, April 25, we heard directly from the Gavel&Block and Rise Against Hunger Philippines teams, as well as some of the passionate artists, designers, and creatives who are coming together to support the cause. Here, we had a preview of the May auction highlights and heard, firsthand, the stories and anecdotes behind the pieces curated for the auction.
Among the highlighted lots include a stunning masterpiece by Betsey Westendorp, one of the country's most distinguished artists, depicting the Tianzi mountains located in the Hunan province of China. All proceeds of this particular piece will go to Rise Against Hunger Philippines.Pieces worthy of note that have already been consigned to the sale include several worked by National Artist BenCab, an iconic collage by the father of Philippine conceptual art Roberto Chabet, fine prints by National Artist Arturo Luz, and other significant artists such as Fernando Zobel, Carlos 'Botong' Francisco, Anita Magsaysay-Ho, and Nena Saguil.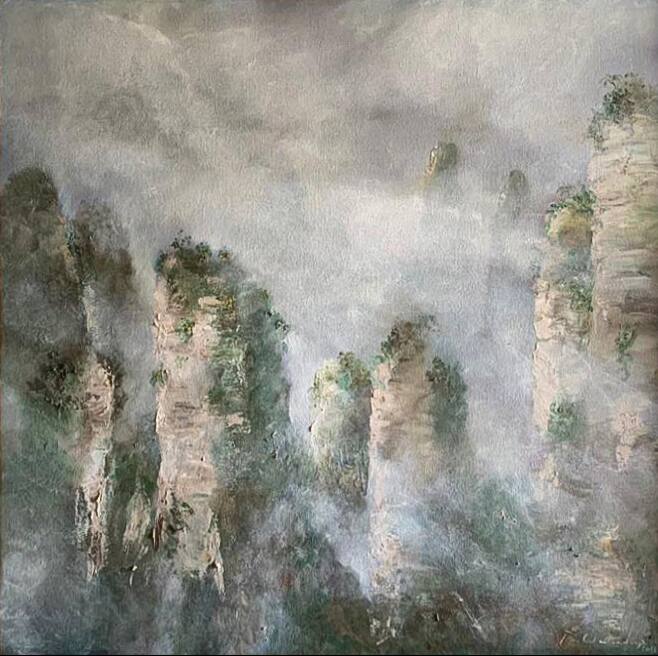 Tianzi Mountain 1341, 2013, oil on canvas, 100 x 100 cm (39.4 x 39.4 in) | Photo courtesy of Gavel&Block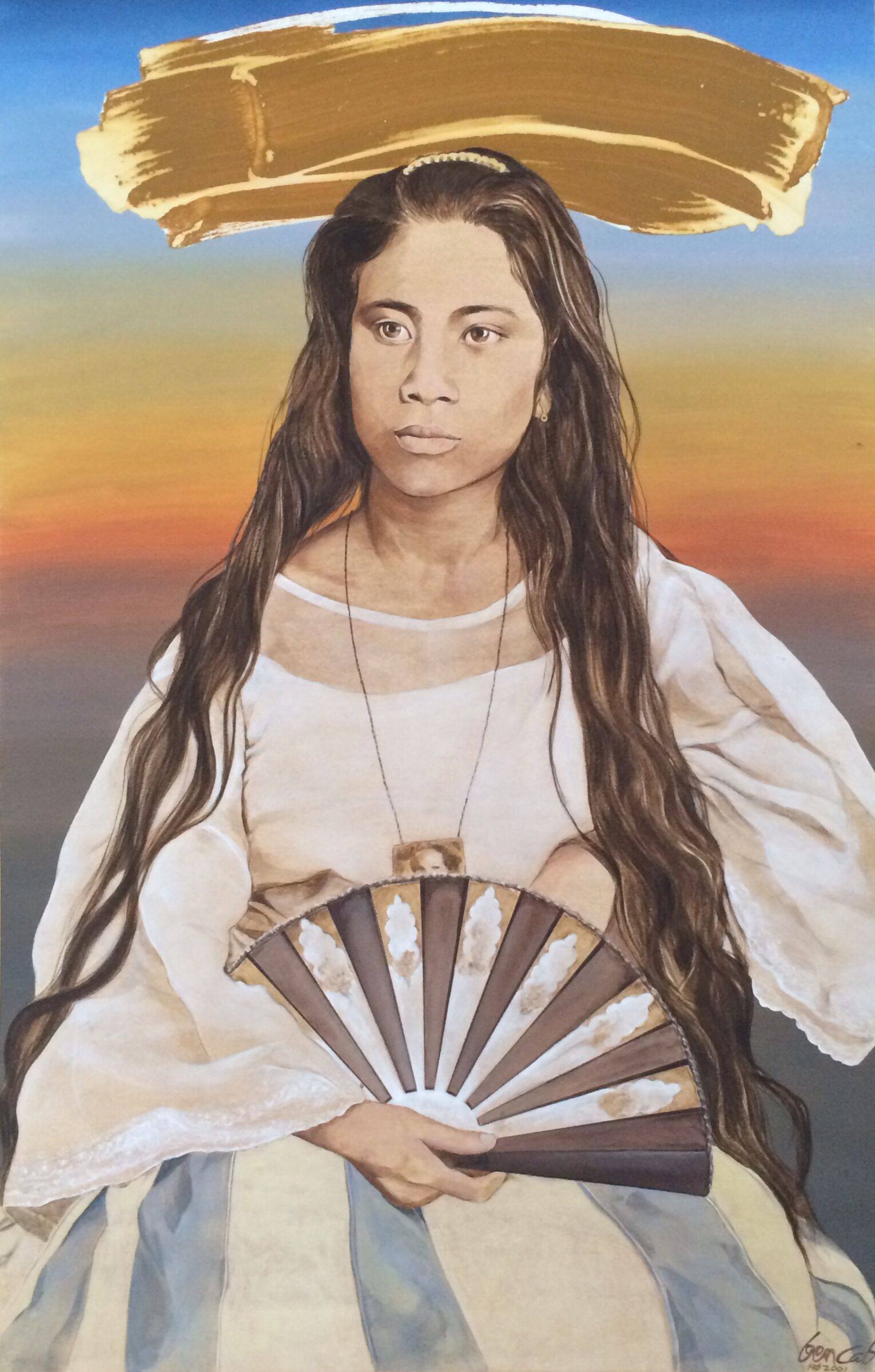 Untitled (Woman with Fan), 2013, digital print A/P | Photo courtesy of Gavel&Block
Contemporary art also lends a hand in the auction, with masterful pieces by some of the nation's most gifted names such as Ronyel Compra, Lynyrd Paras, Lilo Gutierrez, and Rod Paras Perez. Aside from a fantastic roster of artwork and paintings, and following Salcedo Auctions' success of integrating art toys last year, we see two pieces from Medicom Toys: Jean-Michel Basquiat Bearbrick 1000% and an Andy Warhol Vinyl Collector Doll Action Figure. For home accessories and decor, the auction also has a selection of fine, decorative art from Lalique and Baccarat.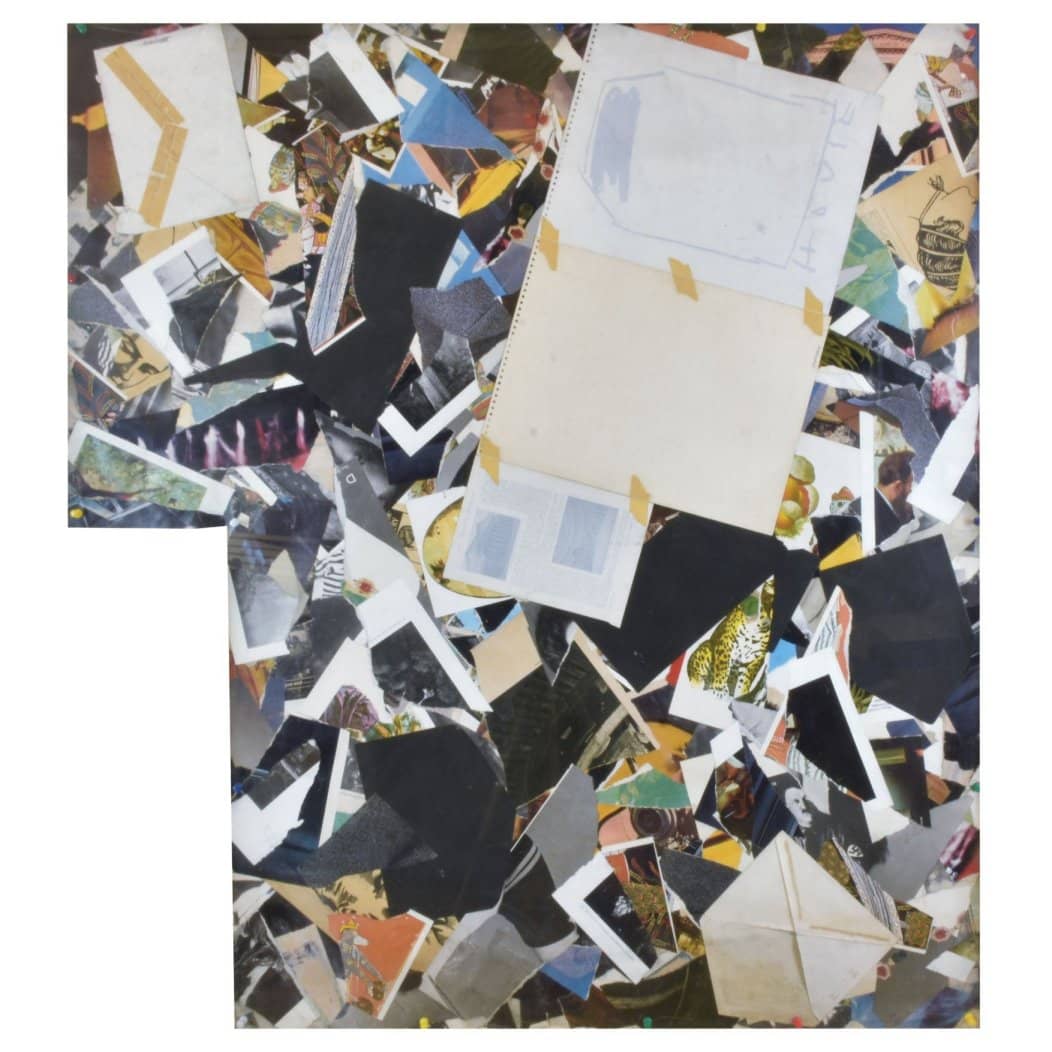 House 1979, 1985, collage mounted on wood | Photo courtesy of Gavel&Block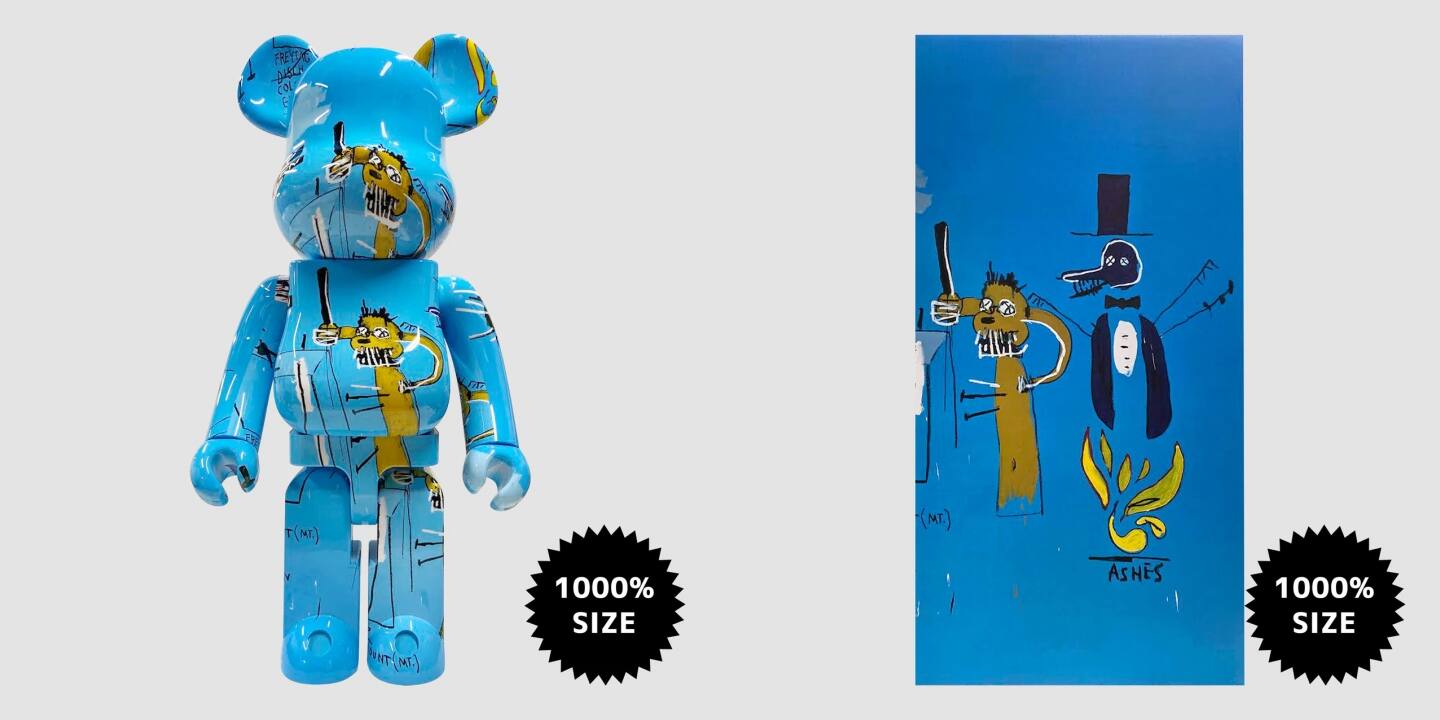 Medicom Jean-Michel Basquiat Bearbrick 1000% V4 | Photos courtesy of Gavel&Block
The 'benefit' auction sees fashion and photography coming out in full force to show support, as well, with iconic, modern statement pieces donated by designers and brands such as Jojie Lloren, Puey Quiñones, Lesley Mobo, PIOPIO, Jor-El Espina, Kaayo Modern Mindanao, Anthill Fabric Gallery, Len Cabili, and Joey Samson, and stunning photo prints from Veejay Villafranca, Paco Guerrero, Sonny Thakur, and Denise Weldon. The auction also features accessories from designers and leading luxury brands such as the likes of Bea Valdes, Aranaz, Joanique, and FINO.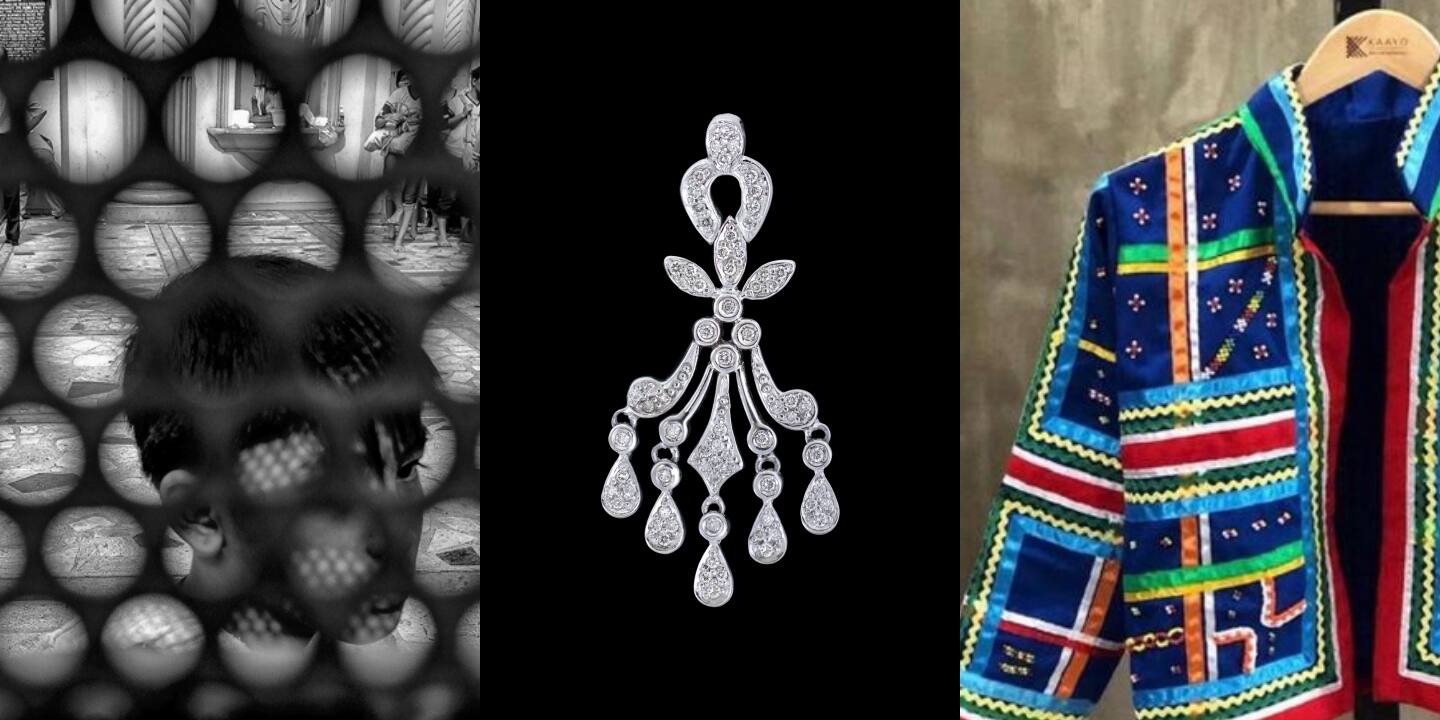 Quiapo Basilica, C-Type of Ilford Smooth Cotton Rag, 24"x36", edition of 5 by Veejay Villafranca; Diamond Pendant Set in 14K White Gold, Kaayo Cotton Jacket hand-beaded by Ata Manobo of Davao | Photos courtesy of Gavel&Block
Closing the Community Call and the special preview of the upcoming 'benefit' auction last Saturday, Salcedo Auctions' director Richie Lerma thanked the attendees for coming together to help spread the word. "Charity has been in our DNA for the last 10 years, and this is something that continues that tradition of giving back… We are privileged to have been approached by Rise Against Hunger Philippines for a cause that is extremely important, and which finds even more significance today. As we continue to adapt to the situation, we remember that the heart of it is the importance and significance of art in our lives. I think one of the great things about art is that it enables us to get together, much like we have this afternoon, for a very good cause."
See more of the lots up for sale from Gavel&Block's 'benefit' auction on http://salcedoauctions.com. Consignments for this fundraising auction continue to be accepted. If you are interested in participating and supporting this fundraiser, you may send pictures of your fine and decorative art to info@salcedoauctions.com or contact +63 917 825 7449 | +63 917 107 5581. Follow @gavelandblock on Facebook and Instagram for more information.