Photography Rises Against Hunger
Step into a world of exciting art prints featuring young and senior photographers—Paco Guerrero, Eduardo Zobel, Johann Bona, Ding Gerrous, and Geric Cruz—in time for Gavel&Block's 'benefit' auction this weekend!
Excited for this weekend's 'benefit' auction by Salcedo Auctions' subsidiary, Gavel&Block? We are, too! Happening on May 23, Saturday, 'benefit' auction has arranged a unique opportunity for a wide range of artist communities to come together to aid the less fortunate. For this particular auction, the chosen beneficiary is Rise Against Hunger (RAH) Philippines, which helps the most vulnerable communities in the country through distributing food and providing life-changing aid.
One of the most exciting aspects of the auction is that it has a truly strong and remarkable lineup of photographic art prints featuring both young and senior artists. It is worthy to note that this is the first time that Salcedo Auctions and Gavel&Block will have a photographic print category at an auction, making this weekend's affair immensely exciting for the photography community. Photography is definitely having a moment in the overall art community, as seen in the past few iterations of ArtFair PH and such other fairs by organizers in the past years, and with good reason. The market for art is growing and evolving, and the magic of photography, a medium that can seem so straightforward, also holds within its own unique capacity to reflect and tell the stories of our times.
It is because of this momentous occasion that we wanted to highlight five exceptional photographers—Paco Guerrero, Eduardo Zobel, Johann Bona, Ding Gerrous, and Geric Cruz—who are participating in the 'benefit' auction this weekend. Get to know them, and the works they bring forth for 'benefit', in this special feature.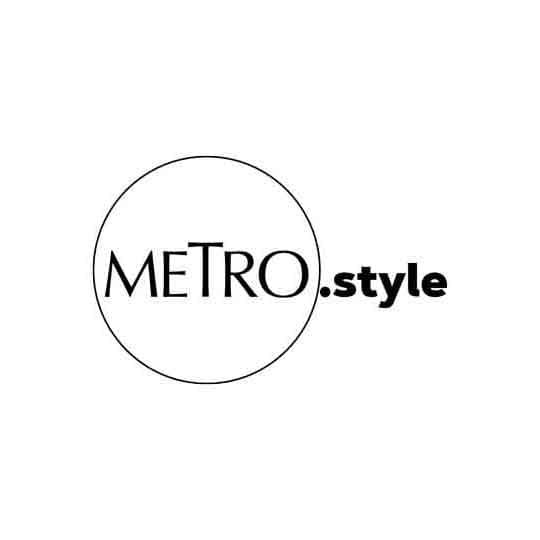 Paco Guerrero | Photo courtesy of Salcedo Auctions
Currently a commercial photographer and director based in Manila, Paco Guerrero has always felt a pull towards photography, even at a young age. "I picked up a camera, on loan from my father, when I was 12 years old and shot my first roll of film on chickens we had in the backyard. Through my teenage years the family moved around quite a bit living in Bangkok, Kuala Lumpur, and Singapore. As a typically shy teenager and finding myself in new cities and surroundings, the camera became my way of exploring and getting comfortable with new places," he shared. At that age, he would spend weekends shooting what he now understands to be street photography—wandering around and soaking in streets, markets, and festivals.
The hobby soon became a profession, and Guerrero started assisting established commercial photographers. He learned the technicalities and professional practices of craft during his time at The Brooks Institute of Photography in Santa Barbara, California. "A focus on documentary photography would lead me to work on in-depth and socially-focused stories. To further this interest in culture and social dynamics, I continued my education with a BA in Anthropology and Communications at Goldsmiths College, London," he shared.
Though commercial work represents a large part of his output for the past two decades, Guerrero has always tried to maintain a link to personal work. "The images on auction here are part of a series—"Portraits In The Field"—which is an exploration of how beliefs and labor come to shape our physical selves. The images were created while shooting a documentary TV show on the island of Marinduque. Best known for the Moriones Festival, the island actually has an incredible number of local Holy Week celebrations. Almost every barangay has their own particular procession or set of rituals to mark this important Catholic Holy Day. As with most religious practices you can see a mix of formal Catholic rituals intertwined with local beliefs." He shares that the symbol of the crown of thorns is a common theme among many Holy Week practices he has come across.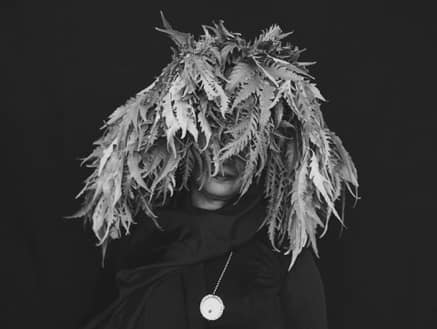 Paco Guerrero's "Portraits In The Field" for 'benefit'
For Guerrero, the fact that there is a growing number of galleries willing to show photographs on a consistent basis is good news for photography in the art world. However, he wishes to add: "We are still at the very beginning of what is possible. Photographers need to explore and create images in a time when we are flooded by photographs at every moment of the day. The challenge for us as photographers is to see the world in our own unique ways, to surprise and to enthrall. But we should not forget that our audience and our market are also growing with us and we should work to help them understand how this medium that can seem so ubiquitous has the capacity to be magical."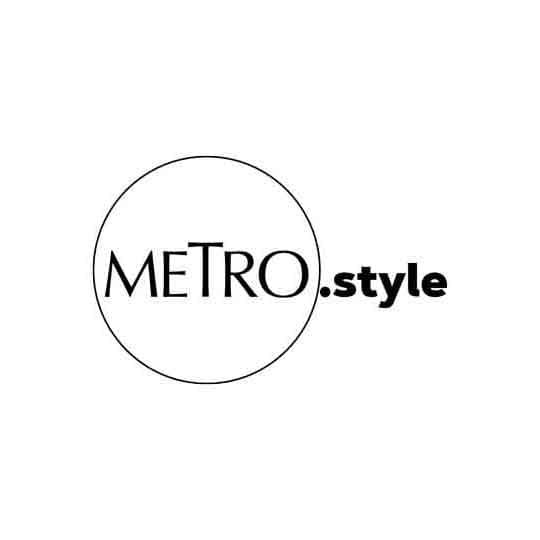 Eduardo Zobel | Photo courtesy of Salcedo Auctions
Being a design graduate on a journey opening heart and mind to the world, Eduardo Zobel is on a path to discover his purpose and potential as a human being. "I am guided and lit up by natural environments. I like life in its most raw forms. Photography is simply one of the colors and brushes I am using to paint my life's canvas," he shared. Zobel connected to photography at a young age, and further developed his skills during his studies in California. "As much as I immerse myself in other mediums like painting or writing, I have developed much love for photography since it allows me to simply take a step back or forward, and observe the world I am surrounded by. It evokes a sense of humility, patience, and awareness in me that I really enjoy and identify with. When you are shooting a subject, whether it is nature or a person, you are forced to forget about yourself and put your full focus, attention and appreciation on the subject. It switches the general human desire of wanting everyone to look at you to the exact opposite. For an instant you become selfless and this, for me, is one of the greatest feelings."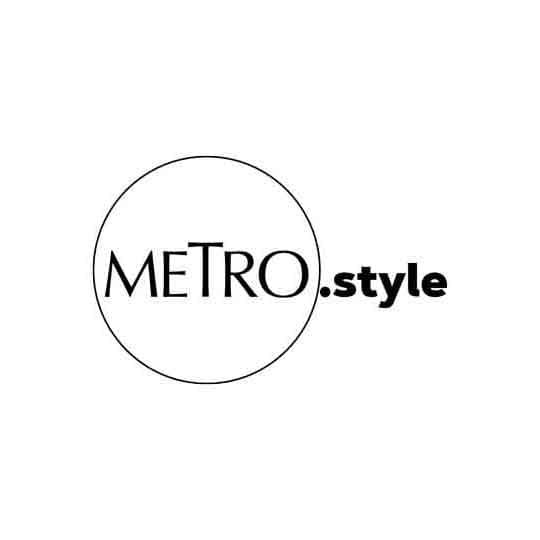 Photo taken in a trip to Ericeira, Portugal | Eduardo Zobel
The photo he chose for 'benefit' is one taken during a trip to Ericeira, Portugal. "I have chosen it because of the raw energy it radiates! In these challenging global moments we are all going through together, we do not need darkness or more traumatic energy and news. What we need is raw, uplifting and powerful energy that we can use as fuel to get back up and on track! It is very important to be aware and choose wisely what kind of imagery and energy we put into our minds and bodies. Have you heard the expression "we are we eat"? Same principles apply with what we fill our minds with. We could even say "we think what we see''! Following this principle, if you make a daily effort to soak up good, raw, organic information it will set in your body the same way a healthy meal would as opposed to unhealthy fast food. At the end of the day, the image is just a high definition image that serves as a window that shows the viewer the beautiful natural world we are all surrounded and bathing in."
What he finds most exciting about joining the upcoming auction is that he has the opportunity to show his work next to some of the best artists in the country, while doing it for a good cause. "I also like to use these opportunities that come my way as clean fuel to share my work with the world," he shared.
Having only recently moved here a few years ago, Zobel, who is both Spanish and Filipino, was shocked to find that photography had not yet been as valued as a painting or another medium would have been. "Photography is the art of capturing and immortalizing both space and time. It is literally the art of painting with light," he enthused. "Not only is its artistic value undeniable, but let's look at the medium from a consumers point of view." He points to a question—how many hours do we all spend consuming photography? How many times do we open Instagram, open up a magazine, scroll down a website? "The consumption, recognition, and value of photography is undeniable and speaks for itself. Understanding this, the fact that a corner of collectors in the country hadn't recognized the value of this medium did worry and discourage me. But now, we are connected to a global phenomenon!"
Filipino-Chinese-Canadian Johann Bona is a photographer, artist, and professor based in Toronto, Canada. A cum laude graduate with a Master in Fashion and Luxury Brand Management from Istituto Marangoni in Milan, Italy. "Eleven years ago, I was one of two who got hired for a paid internship before graduation, and my career path was supposed to be on the management side of fashion. But one of my professors showed us the works of iconic art and fashion photographers during class and I was hooked. In the beginning, I wanted to solely be an art photographer but eventually hopped into fashion because I quickly realized it's hard to make money in art when you're starting out," he admitted.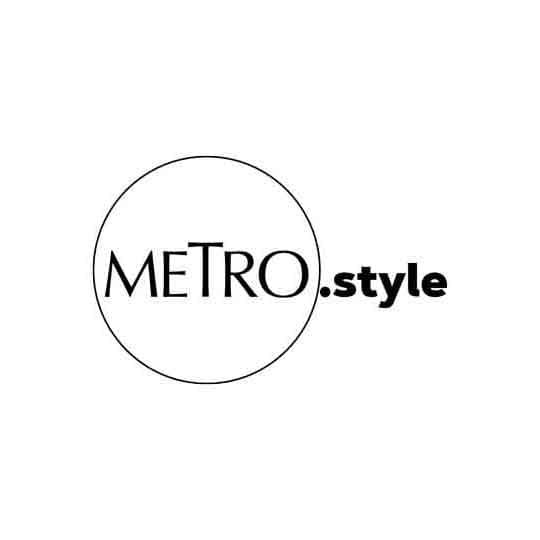 Johann Bona | Photo courtesy of Salcedo Auctions
What has since been his focus is the beauty and art of his practice. For Bona, what pulls him towards photography is the ability to create his own world. "Photography for me is an escape, a luxury, a vice, a journal, a medium of reflection, a love story, a breakup story and a source of income. All I obsessed about since I started was to be better at my craft. There were a lot of emotional ups and downs, but at the end of the day, I am defined by it having dedicated most of my adult life to practicing and teaching it."
In recent years, Bona has been heavily influenced by world art—namely paintings and sculptures—and has chosen to reference it on both his titles."Casting Asian subjects (Chinese and Filipina, respectively) on both photographs was not a coincidence. Although there's a strong diversity movement happening right now in western art and fashion, in reality, in many aspects of these industries, it's not really that diverse yet. The first African-American photographer who shot a cover for Vogue only happened in 2018. I would like to see a world where every color is represented in all aspects of all media and art forms thus the decision to represent both my ethnicities." He chose these two photographs for the auction because he felt that both carried a sense of isolation. "One is quiet and the other one is spirited. They are also a good introduction to my work, especially for collectors who are not familiar with it yet."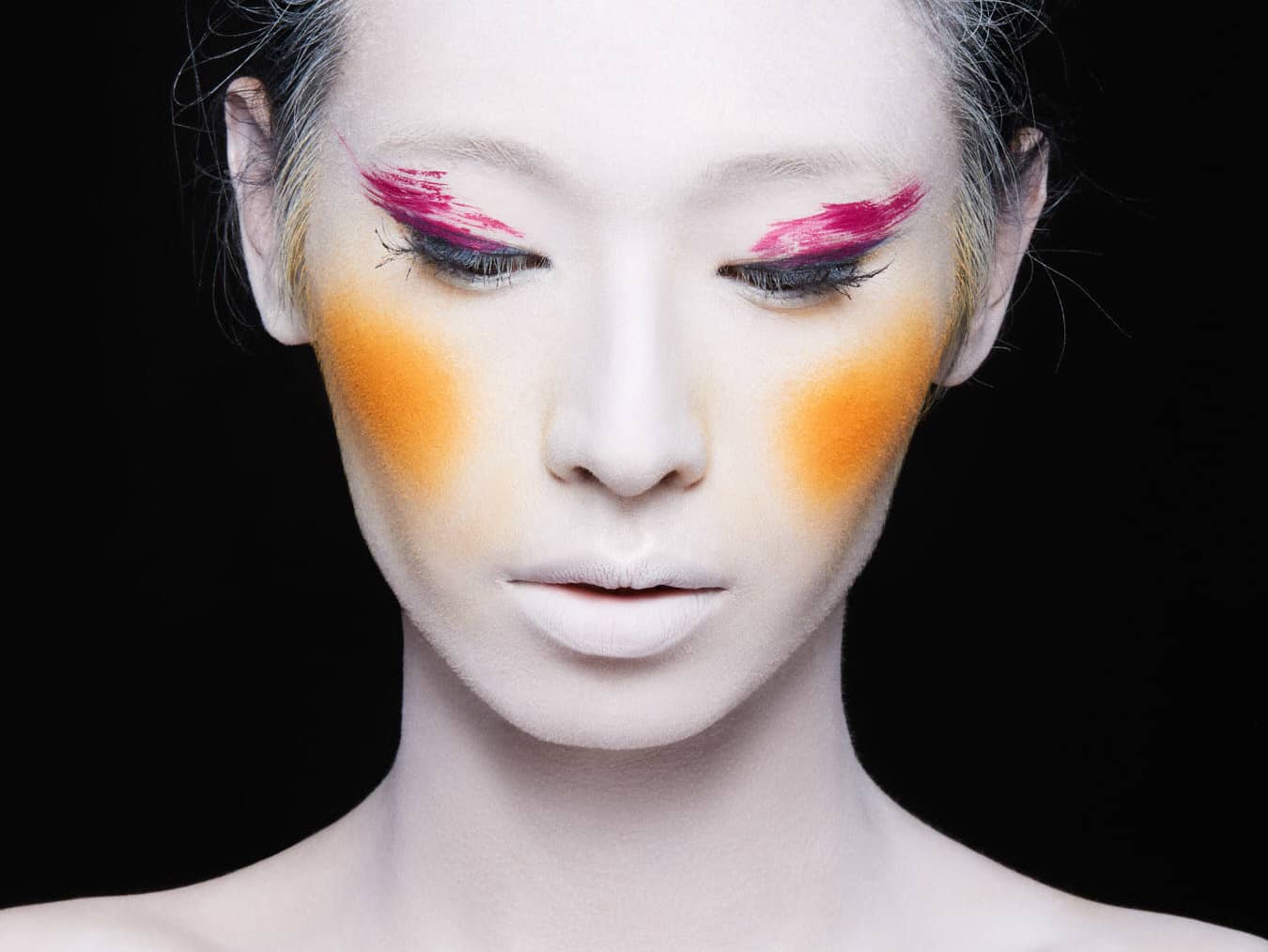 Johann Bona's titles for 'benefit' auction
Bona is excited to be a part of 'benefit', thinking—"a picture can help people, in this case, feed people in need. The best way for humankind to progress is by helping those who are unable to help themselves." It also marks his announcement of his foray back into art photography. Beyond these factors, it also brings him great pleasure to be in the company of the best artists from the Philippines. "A united social effort from the best in their respective creative fields is remarkable on its own," he said.
He adds that, as a professor, he can't wait to see the diversity of art photographers from different genres in the coming years. "It will evolve the landscape of photography in the country and serve as a catalyst for the next generation of artists and photographers. On the other hand, auction houses will develop a stronger understanding of how photography plays a role in art and vice versa. They will also find more and more of the new generation of collectors who understand that photography as art is just as valuable."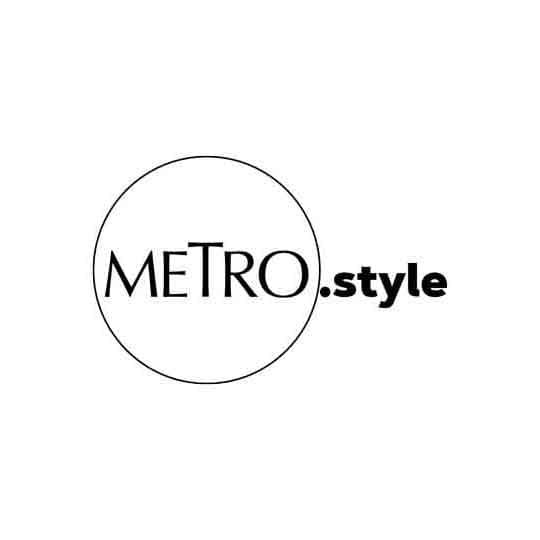 Geric Cruz | Photo courtesy of Salcedo Auctions
A freelance photographer based in Manila, Geric Cruz fell into the craft somewhat accidentally. "I was given a Polaroid by my uncle, only because I had mentioned something about it and he coincidentally worked at a camera shop. I got hooked, and everything happened from there. Photography became my way to deal with life and what was happening to me and around me. I am not what you'd call outspoken or expressive—I am certainly not good with words, but with photography I found that I could easily express how I was feeling at a particular moment. One thing it has given me is a better relationship with the world, one in which I can reflect and grow as a person," he revealed.
For 'benefit', Cruz submitted a photo from a series called "Forgiveness is Wonderful" which he had made during his artist residency in Casa San Miguel in Zambales back in 2012.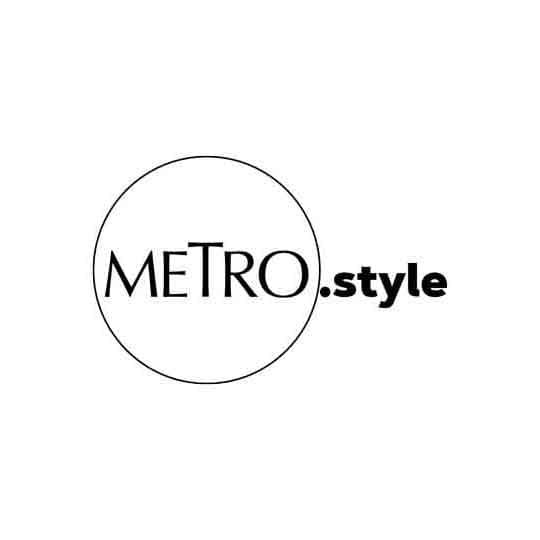 Work from "Forgiveness is Wonderful" Series | Geric Cruz
What he is most excited about for this weekend is being able to do something big and meaningful. "I've always wanted to use photography as a way to give back to others and given an opportunity such as this is something I've always wanted to take part of. I think we're all feeling a little helpless being locked up at home, and I'm happy to be given any opportunity to help somehow."
He shares that he is happy that art auction houses in Manila are taking more notice of photography. "One of the struggles for photographers back then was looking for platforms that would show our work, especially locally. The past few years have been really promising though, as there are more art fairs and even spaces that have popped up catering solely to photography, like Tarzeer Pictures. This makes me hopeful, and it seems to me like an uptrend which I hope continues. Having auction houses recognize photography gives us another venue to show our work," Cruz said.
For Ding Gerrous, photography is both a passion and a means to survive, and has been this for more than 35 years now. " It's more like a constant struggle to ensure that one does not compromise the other. The years working silently for various socio-developmental advocacy efforts in the Philippines have somehow provided a balance in my values as to what photographic path I should follow. That of deep immersion and developing an understanding no matter how subjective the narrative becomes, ideally before I even take the first picture," he mused.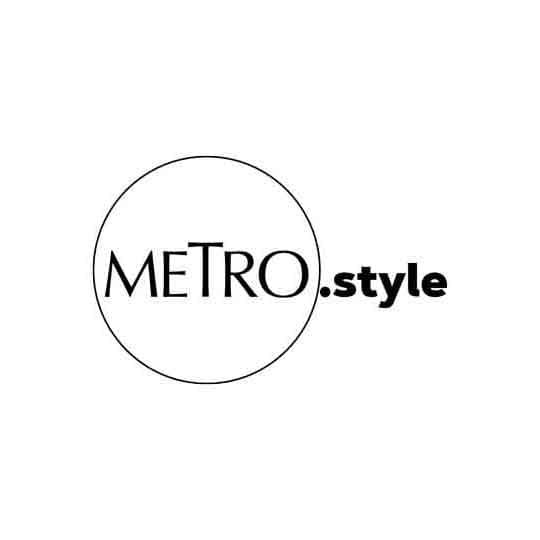 Ding Gerrous | Photo courtesy of Salcedo Auctions
In the context of the how's and why's, things changed for Gerrous once he migrated to France. "Suddenly, I found it difficult to 'see' as I used to be as a Filipino and as a social documentary photographer," he admitted. "My rekindled photographic passion started when I realized I was in the country where it all began. I plunged myself into historical alternative processes making images utilizing the techniques of the pioneers of the art who happen to be French. Daguerre, Demachy, Puyo, Gustave le Gray, and more."
For 'benefit', Gerrous has brought forth the piece 'Koronang Tinik' from a continuing series called 'The Fall of Man'. It calls to mind our constant struggle to rise again. "Done in the Victorian era wet plate collodion process, the resulting image on glass not only assures the archivability of the silver image but also the tactility of a real object made by hand. Glass as a medium also gives me that added metaphor to the enduring human spirit that is also delicate and fragile at the same time," he explained.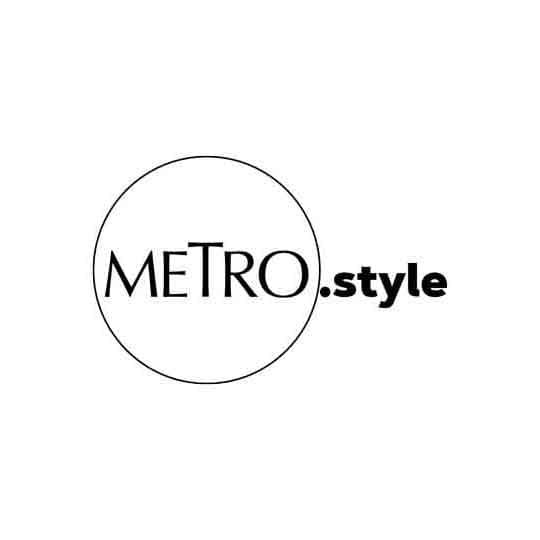 Koronang Tinik' from series 'The Fall of Man' | Ding Gerrous
Gerrous chose to join 'benefit' as it was a great way to pay it forward. "It also excites me to think that I can still provide a little contribution to alleviate the plight of the same marginalized and underprivileged people that I have sought to serve before," he said.
Even before the COVID-19 pandemic, Gerrous shares that he thought the photography market, art or otherwise, was already in a very tight squeeze. With art auction houses opening its platform to photography, it is for him "an excellent affirmation of it not only as an art form but as a medium that can benefit from entry to non traditional market."
---
Mark your calendars—Gavel&Block's 'benefit' auction is this Saturday, May 23. Discover the lots and register to bid for the online auction in support of Rise Against Hunger at this link.
For more information about the 'benefit' auction—email info@salcedoauctions.com or contact +63 917 825 7449 | +63 917 107 5581. Follow @gavelandblock on Facebook and Instagram for updates on upcoming auctions and events.