13 Shows with Spunky, Unconventional Leading Ladies
On the streaming services, if you're looking for shows with heroines that stray away from the beaten path, this list is for you
The clear majority of options on the streaming services stick to the mainstream—with the leading ladies falling into conventional, cookie cutter roles. They'll either be a rich heiress discovering true love from unexpected places, or the pretty girl from the wrong side of the tracks with a heart of gold, or your long-suffering mother who rises above her circumstances, or the plain Jane waiting for her Cinderella moment. So I'm happy when I find quirky leading lady portrayals, as they're golden opportunities for more depth, and far more interesting acting.
If like me, you're ready to watch shows that stretch the concept of what makes a truly interesting female lead, here are my recommendations: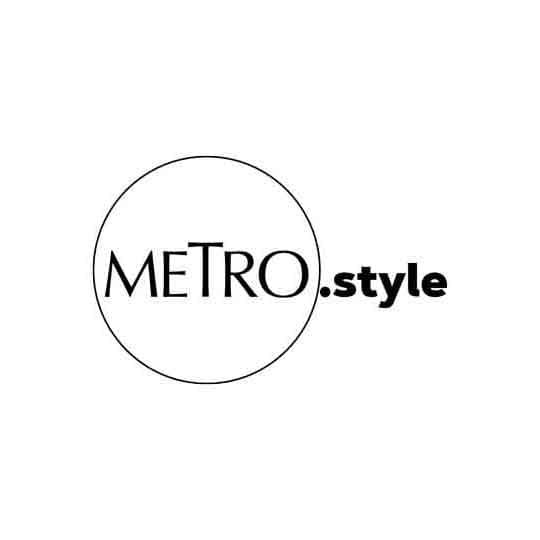 Ellie Kemper, Jane Krakowski, and Titus Burgess in Unbreakable Kimmy Schmidt | Photo from IMdB
1. The Unbreakable Kimmy Schmidt (Netflix)
At one level, this is your fish-out-of-water mixed with The Nanny role; but given how SNL alumni Tina Fey is one of the producers, this comedy series offers so much more. Kimmy (Ellie Kemper) was one of four girls kept in an Indiana underground bunker for 15 years by a doomsday cult leader. Rescued by the local SWAT; while doing the rounds of talk shows in the Big Apple, she decides to stay behind, and finally experience the life she missed out on. She ends up sharing an 'in law' with an African-American, gay, wannabe Broadway actor.
It's got Jon Hamm playing the laughable, creepy cult leader; and thanks to Tina Fey's involvement, you'll love the guest stars who pop up over the four seasons. The set-ups are hilarious, playing off the fact that Kimmy has been 'underground' for 15 years, and her whole cultural outlook dates back to the early 2000s. This has garnered several Emmy nominations, including four for Outstanding Comedy Series.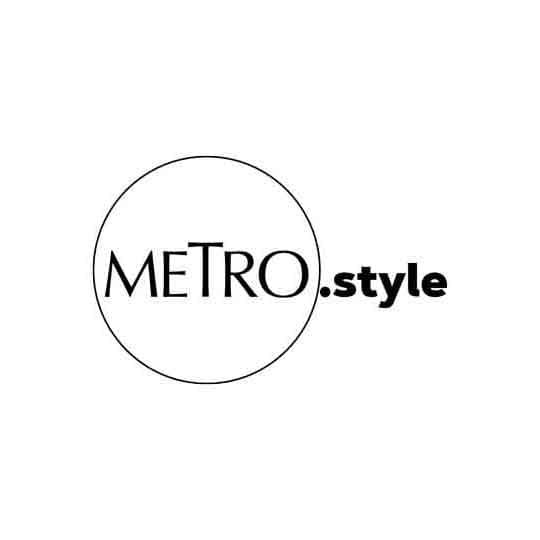 Natasha Lyonne in Russian Doll | Photo from IMdB
2. Russian Doll (Netflix)
Natasha Lyonne has often played the best friend of the leading lady; but in this limited series that has another former SNL mainstay Amy Poehler listed as co-producer, Lyonne is firmly owning the lead role. It's got a Groundhog Day premise (life on a loop, you keep coming back after death to one particular moment), but set in lower Manhattan, so it's given a a very hip, Village vibe.
There's just one season of this series but it got an Emmy nom for Outstanding Comedy Series and Outstanding Lead Actress in a Comedy Series. As befits the concept, there's also a wonderful soundtrack, with very unique musical choices. There's a second season coming, so now is the opportunity to get behind this very singular heroine, who keeps coming back to life.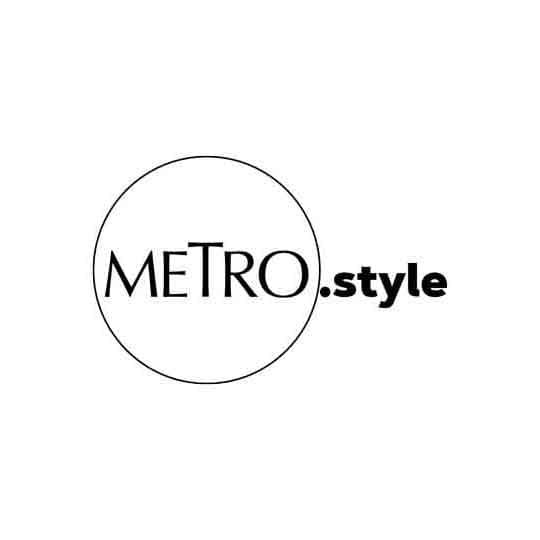 Krysten Ritter in Jessica Jones | Photo from IMdB
3. Marvel Jessica Jones (Netflix)
Working on the concept that it would be interesting to debunk the notion that alcoholic, Private Investigator-anti-heroes always have to be male, we have this Marvel comic-book based series. It stars Krysten Ritter as your doe-eyed, in leather jacket, shamus; but to add spice to the proceedings, she's also in possession of super-powers.
This was one of the last collaborations between Marvel and Netflix. When the Disney streaming service introduced last year, it was a foregone conclusion that future streaming Marvel content would be exclusively carried on Disney+. Another Marvel character, Luke Cage, was introduced here before showing up on his own Netflix series. But this is very much Jessica's show—dark, brooding, warped, and a heroine of fascinating, dubious credentials.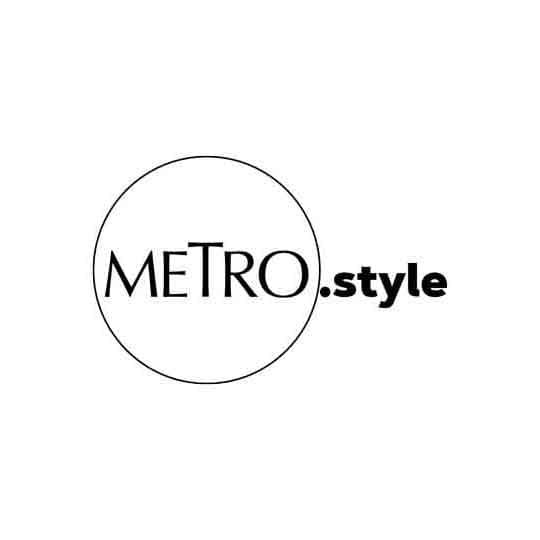 Anna Friel in Marcella | Photo from IMdB
4. Marcella (Netflix, UK)
Anna Friel won an International Emmy Award for Best Performance by an Actress in this crime drama series, and it's comes from the pen of Hans Rosenfeldt in his signature Nordic noir style, but transplanted to London. This one asks a lot of you in terms of catharsis, as DI Marcella Backland is a divorced mother of two, prone to blackouts, when she turns super-violent. She's a brilliant detective, yet suffers from this tragic flaw—her dissociative amnesia: when beating up her ex-husband, or tampering with a crime scene, becomes second nature.
There's a wonderful ensemble cast at work here; and the twists and turns will keep one guessing. There's a third season due this year; and given how the second season ended on such an unexpected, jarring note—it will be interesting to watch where they take this exemplary series.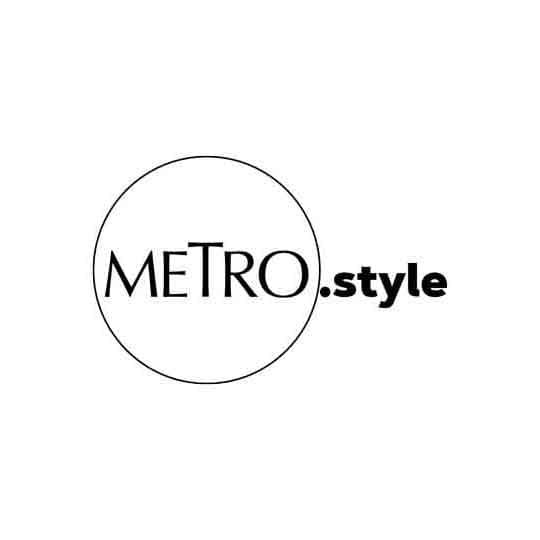 Rachel Brosnahan in The Marvelous Mrs. Maisel | Photo from IMdB
5. The Marvelous Mrs. Maisel (Amazon Prime)
Set in New York's Upper West side in the late 1950s, Miriam 'Midge' Maisel (Rachel Brosnahan) would seem to have everything a woman of that era would want. A loving husband, two children, a chic apartment, and parents who still live nearby. But this dream life turns all twisted when Midge discovers she has a talent she never knew existed—she's a terrific stand-up comedienne.
One possible inspiration for the Mrs. Maisel character could be Joan Rivers, and this was the era of the true original, Lenny Bruce. Three seasons of Mrs. Maisel have reaped a ton of awards, including Golden Globes and Emmys for Best Television Series, Outstanding Comedy Series, Best Actress in a Comedy Series, as well as Outstanding Supporting Actress (for Alex Borstein who plays Susie), and Outstanding Supporting Actor (Tony Shalhoub, who plays Midge's father).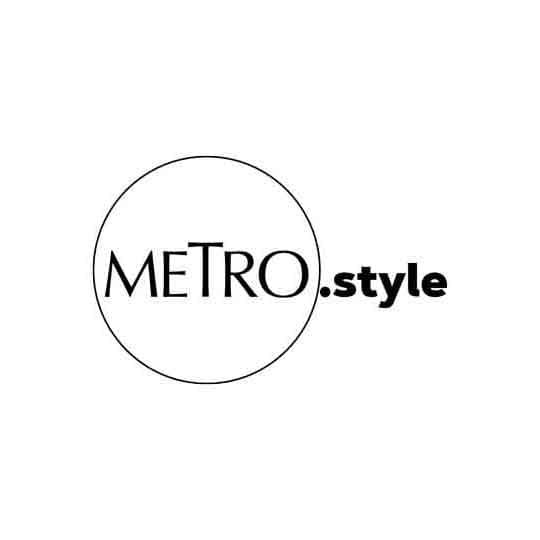 Tatiana Maslany in Orphan Black | Photo from IMdB
6. Orphan Black (Netflix Canada)
A dark, sci-fi drama series, Tatiana Maslany plays Sarah, a con artist, who watches the suicide of a doppelgänger, then assumes the identity of the dead girl, only to find out she's one of many clones. In the course of the series, Maslany takes on at least seven personas, and turns the series into an acting tour de force.
A wild and wooly science-fiction ride, the series raises ethical and moral questions about human cloning and cutting-edge technology, and how it would impact on the notion of Identity. To the credit of the series, it raises all these questions while being entertaining, and having us continuously mesmerized by Maslany's acting. It's criminal that Maslany didn't get more awards and recognition for her work here.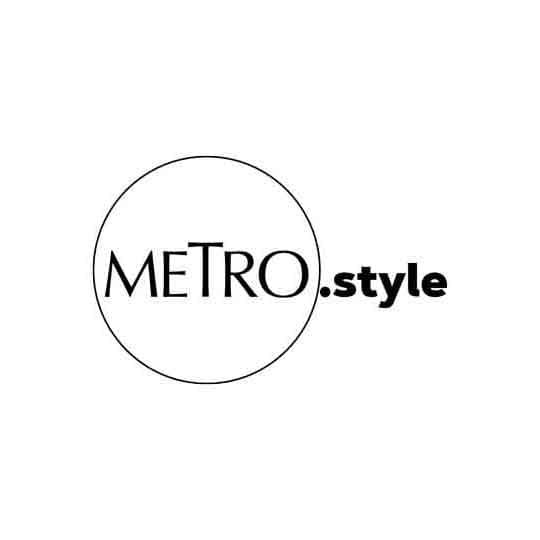 Linda Cardellini and Christina Applegate in Dead to Me | Photo from IMdB
7. Dead to Me (Netflix)
Think of this as Thelma & Louise in upscale suburbia. Christina Applegate plays Jen, whose husband expired in a hit and run accident. While at a grief support group-therapy session, she meets Judy, as played by Linda Cardellini. The two women bond, and the show evolves into a witty, dark comedy about mourning, friendship, loss and forgiveness.
It's the distinct portrayals of the two main protagonists that shine. Applegate's Jen is your sardonic, sarcastic, brittle widow. And Cardellini's Judy is the polar opposite, open, trusting, over-eager, even. And of course, driving the narrative are the secrets that lie at the bottom of this seemingly improbable friendship.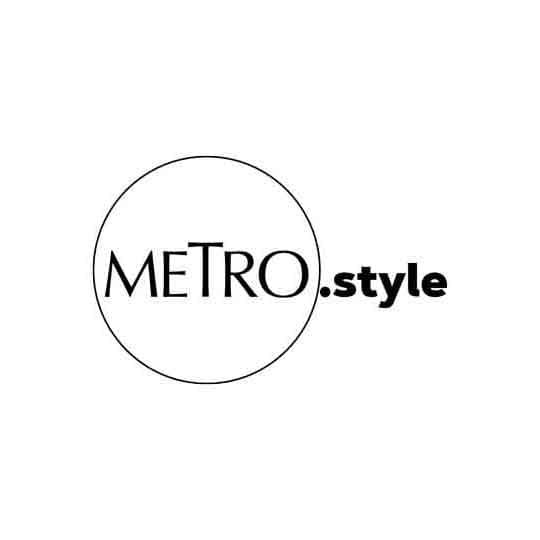 Kristen Bell in The Good Place | Photo from IMdB
8. The Good Place (Netflix)
Created by Michael Schur, this comedy series has a scifi fantasy concept that originally touches on questions of philosophy and ethics. Eleanor (Kristen Bell) opens the series being welcomed by Michael/The Architect (Ted Danson) to her afterlife; and naturally, her query is whether she's gone to Heaven or Hell. Michael demurs, explaining they'd rather talk in terms of Good Place or Bad Place, and she's in the Good Place.
The twist in the narrative comes in the fact that Eleanor knows a mistake has been made, and that she doesn't belong in the Good Place—but of course, wants to stay. On a side note, one of the main characters, Jianyu/Jason, is played by Manny Jacinto, born in Manila, and moved with his family to Canada when he was three. Kristen Bell is wonderful playing Eleanor, a woman with a heart of rust, but trying to act golden.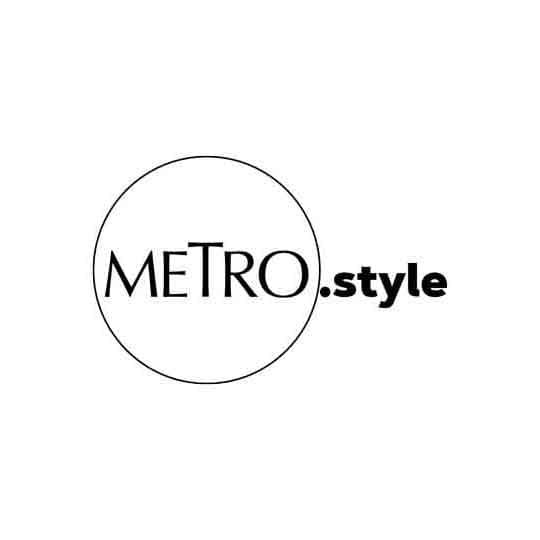 Alison Brie in GLOW | Photo from IMdB
9. GLOW (Netflix)
This has three seasons of women looking for a shot at stardom in Los Angeles in the 1980's (a fourth and final season is due soon). Along with other Hollywood misfits, Ruth Wilder (Alison Brie), an out-of-work actress, answers the casting call to enter the dubious glitter and spandex-laden world of women's wrestling. It's funny, smartly written, ironic in a good way, and highlights the crass side of marketing, consumerism, and the tastes of middle America.
Alison Brie and Betty Gilpin are wonderful leading the cast; Brie as the desperate, wannabe actress, struggling but yet trying to be idealistic. And Gilpin as Debbie, Ruth's former best friend, and the established 'star' of the Glorious Ladies of Wrestling. It highlights the showbiz side of TV sports, with strong female portrayals. A history lesson with a laugh track that earned a steady number of Emmy and Golden Globes nominations.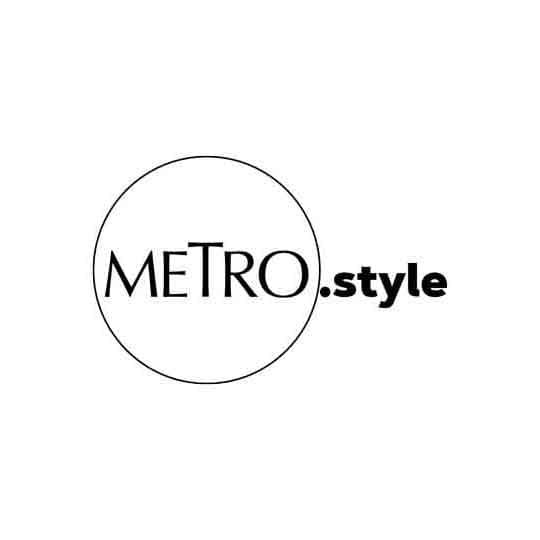 Lily Tomlin and Jane Fonda in Grace and Frankie | Photo from IMdB
10. Grace and Frankie (Netflix)
The premise for this one has always been a hoot. Two married best friends and rivals, Grace (Jane Fonda) and Frankie (Lily Tomlin), sit down for a dinner with their respective husbands—both successful divorce lawyers (played by Martin Sheen and Sam Waterston)—and the bombshell is dropped. The two women's years of one-upmanship comes crashing down, as the two husbands reveal that they've fallen in love with each other, and are leaving their wives.
The series had a rough start, but found its pace; and is now on its sixth season. The chemistry between Fonda and Tomlin has been at the center of the series' success, taking on real issues of being middle-aged, and having to jumpstart your life at such a late stage. Tomlin in particular, has earned four Emmy noms and one Golden Globe.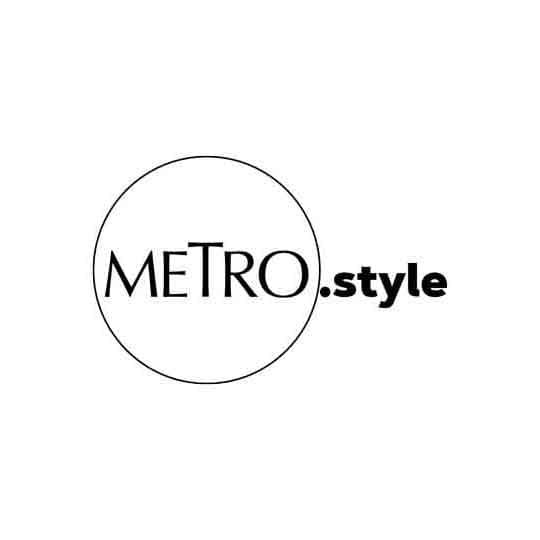 Ellen Page in The Umbrella Academy | Photo from IMdB
11. The Umbrella Academy (Netflix)
Based on a collection of comic books and graphic novels written by My Chemical Romance's lead singer Gerard Way, TUA is 10 episodes of ingenious superhero--fantasy-scifi-drama with touches of dark comedy. For fans of the series, I'm certain they're eagerly awaiting the second season, which drops later this 2020. And it's Ellen Page's portrayal of Vanya that elevates this series to this list.
The source material is from Dark Horse Comics, which always strive to be weirder, more out of the box; and make Marvel and DC look like the Vanilla version of superhero comic books. Vanya is your seemingly meek, normal girl caught up in the whole mess of a rich industrialist passing away, and having adopted all these kids with superpowers. It's Vanya's arc, and her possibly being the most powerful, and destructive, that's great to follow.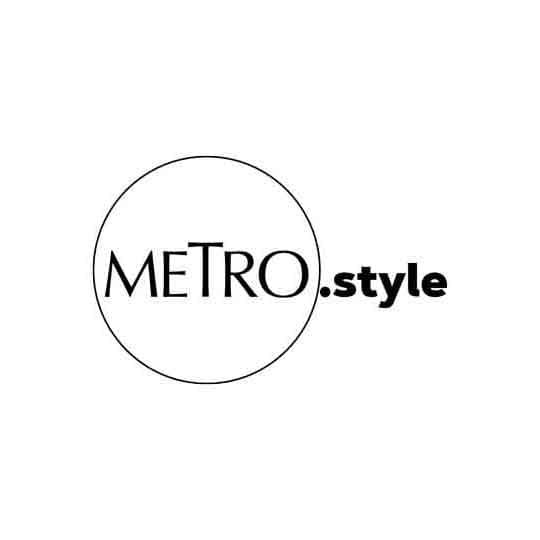 Shira Haas in Unorthodox | Photo from IMdb
12. Unorthodox (Netflix)
This follows the life and travails of a young girl born and raised within a very strictly traditional Hasidic Jewish community in New York. Esty (Shira Haas) enters a loveless arranged marriage, and it isn't long before she escapes, heads to Berlin, and tries to lead a secular life, re-enter the life of her estranged mother, and enter a music conservatory.
As Esty is pregnant, it also isn't long before her husband and the Community head to Berlin to bring her back. Loosely based on the Deborah Feldman 2012 autobiography, this is a provocative, gripping look at religion today, and how it impacts on the individual. A similar theme was explored in the film Disobedience, which starred Rachel Weisz, but from an older perspective. Especially interesting is the almost social anthropology approach to revealing to us the Hasidic community life.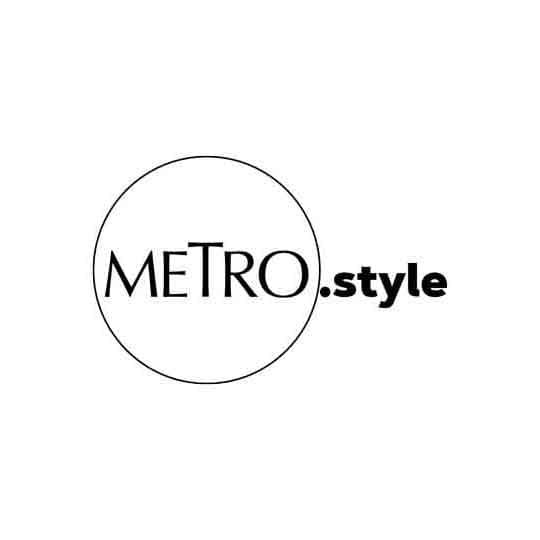 Esme Creed-Miles in Hanna | Photo from IMdB
13. Hanna (Amazon Prime)
This high concept thriller, and part coming-of-age drama is loosely based on the 2011 film that starred Eric Bana, Cate Blanchett, and a then much younger Saoirse Ronan in the title role. Here, the storyline has been expanded and Esme Creed-Miles takes on the role of Hanna. Raised in the deep forests of Poland by her father, an ex-CIA operative, she's been trained as an assassin.
The series follows her escape as a 15-year old, her being hunted by her father on one hand, and the facility that she originally came from, on the other hand. If you haven't watched the 2011 film, you'll enjoy the duplicitous, twisted ride as Hanna tries to fend for herself. Personally, I found some of the 'expanding' superfluous, and the film had a much tighter storyline. But either way, the character of Hanna is one crazy creation.
Honorable mentions:
La Reina Del Sur (Netflix, Spain)
Based on a novel by Arturo Perez-Reverte, this series follows the rise of Teresa Mendoza (Kate Del Castillo), from a simple Mexican woman in love with her boyfriend who works for the Mexican drug cartels, to escaping to Spain after her boyfriend was executed; and eventually, heading her own organization in narcotics, known as La Mexicana. The price she pays to get to the top of drug trafficking is covered over two seasons.
The Widow (Amazon Prime)
Starring Kate Beckinsale in her first made-for-streaming web series; there's an intriguing premise to this drama. Georgia Wells was made to believe her husband died in a plane crash in the African Congo three years ago. While watching a televised news report on the Congo, she believes she sees her husband in the background. She travels out there, and reunites with his former partner and a journalist, to get to the bottom of the mystery.