Tartan Black & Blue: A Review Of Theatre Titas' 'Macbeth'
A highly kinetic, physical interpretation of this Shakespeare classic; one that should result in black and blue bruises for the cast
Macbeth is one the most well-known of Shakespeare's plays; studied by rote at schools, translated and performed by almost every theater company all over the world. So naturally, any production of the play has to manage expectations and the audience's preconceived notions of what the play should look like. It takes some theater courage then to stage the Scottish play, and pull surprises out of the proverbial hat (or in this case, crown).
As directed by Carlos Cariño, Theatre Titas' Macbeth is running during the weekends until the 23rd of November at Power MAC, Circuit Makati; and it's only the company's third presentation. So here is a true small, independent, fringe theater company doing it all for love of theater and the performance arts. Almost every local theater company will project itself as an indie, adventurous ensemble; but that belies the solid financial backing or steady sponsors it can rely on. Here is one that genuinely puts it on the line with every production, and deserves our support.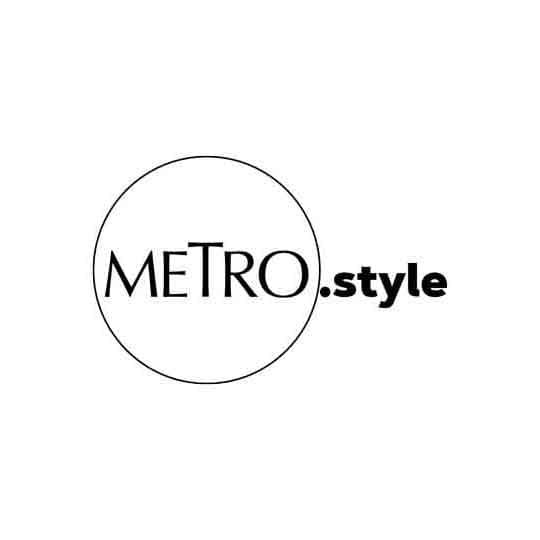 "False face must hide what the false heart doth know." | Theater Titas PH
This is one Macbeth that defies expectation. From the outset, Cariño made it clear that he wanted to transform the play into something energetic, so as to resonate with Millennials and the Gen Z audience. After all, Macbeth is also all about blind ambition, corruption, political power-grabbing, and bloodlust—things that are very prevalent in today's world. Audiences can readily identify with these themes if they're made very clear from the outset, and we're not being thrust into some period drama/tragedy.
Sure, the characters may be swathed in Scottish tartan; but thanks to how costume design has made the tartan mere accents of contemporary biker garb, it's like we've been deposited in a schizophrenic world—one foot in some medieval Scottish setting, and the other foot, in today's world or a bizarre episode of WWE (yes, I'm referring to professional wrestling). I kid you not, this interpretation is so physical, so kinetic and centered on action; that at times, I was searching for parallels and thought Macbeth (Tarek El Tayech) was Mick Foley, and Banquo (Joel Parcon) was Eddie Guerrero; and MacDuff (Michael Vasquez) was his own wrestling character, MacBuff—see his swashbuckling, fishnet outfit and you'll appreciate what I'm saying.
The witches that open every Macbeth and set the mood have been given license by Cariño, (and I understand Issa Litton helped working as speech-coach) to run rampant, and become omnipresent. Like a pack of feral cats, or the hyenas of Lion King, they're collectively given a bigger role than any other production I've witnessed, and it works beautifully as they add to the swirling, surreal motion. It's like they're physically willing the events of the play, to substantiate the bold predictions and fortunes they proclaimed in the beginning of the play.
As Lady Macbeth, Issa Litton is a force to be reckoned with. She turns Lady M into a gale force tsunami of ambition and perverted conscience—goading Macbeth to fulfill the dreams he has suppressed in the name of loyalty to the hierarchy and Crown. She is spot on (even damn spot on!) in her delivery, and her arc of descending into madness and desolation is etched in her last on-stage appearance. Lady M has an alternate in Anne Gauthier Des Neves, and she has a different attack—different, but just as effective. Anne's is a more fragile, measured Lady M.
There's excellent use of movement and noise, of music and atmosphere to help transition the scenes, and to add texture within the scenes. As to whether this is truly successful, I will leave to you to judge, as each one will have his or her own opinion. What I did like is that Cariño did not settle on being predictable, or offering a classic interpretation. Rather, he stretches the bounds of what Macbeth can mean, and if it truly resonates with a younger audience, we can be thankful that he's opened their eyes to this masterpiece, and made it relevant to the kids.
I also salute how the players respected the source material but properly declaimed the iambic pentameter as conversation/dialogue, rather than stylized verse or poem-reading. When reading Shakespeare, we can easily forget how this was meant to be performed, as interaction between characters; and the players here breathe life into the dense lines, even the soliloquies.
Macbeth is runs until November 23 at Power Mac Center Spotlight Theater, Circuit Makati. Tickets are available via Ticket2Me.