18+ Filipino Lit Reads, From Plays to Short Story Anthologies
Celebrate being Filipino with classic and up-and-coming titles, like "Dekada '70" and "Alone/Together"
This year, the world is coming to a reckoning. As individuals and communities fight racism and police brutality all over the world, we are finding ourselves having to contend with struggles of our own—some achingly similar to what else is happening in the United States, some entirely ours, such as the criminalization of activism. Aside from watching locally-made films and teleseryes of historical and social relevance, consider filling up your reading list with books and stories by Filipino writers, as they paint a picture of Filipino lives, and their stories are reflections of our owns. Below, we've rounded up 18 of the best Filipino lit reads, from short story anthologies to works of nonfiction—narratives that make up part of what it means to be Filipino.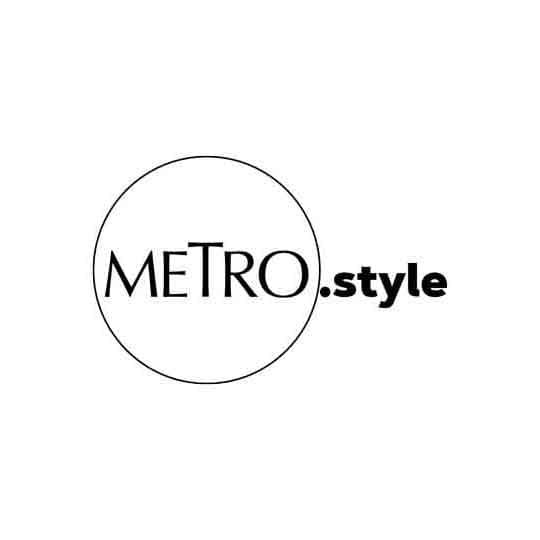 Gilda Cordero Fernando's "A Wilderness of Sweets," which appears in The Best Philippine Short Stories of the Twentieth Century
Manila Noir, edited by Jessica Hagedorn
Manila Noir features stories by some of the best writers in the local literary scene, from Angelo R. Lacuesta and Rosario Cruz-Lucero, to Gina Apostol and Sabina Murray. "What you will find," according to Hagedorn, whose stories also appear in the book, "are the noir essentials . . . [all in this] crazy-making, intoxicating city."
The Best Philippine Short Stories of the Twentieth Century, edited by Isagani R. Cruz
Writer and critic Isagani Cruz anthologizes the best short stories to have come out in the 20th century, from the first Filipino short story in English, "Dead Stars" by Paz Marquez Benitez, to "Touch" by Lakambini Sitoy. "The stories of the 25 men and women writers represented here depict a vast gamut of human experience and emotions that, collectively, produce a stunning portrait of Philippine life and society," Cruz writes.
Querida, edited by Caroline S. Hau, Isabelita O. Reyes, and Katrina Tuvera
Querida anthologizes stories about exactly that: mistresses—from José Rizal's Doña Consolacion to Vilma Santos and Ishmael Bernal's Marilou in Relasyon, the film that made Santos the first grand-slam Best Actress in the 1980s. Querida features works by Nick Joaquin, Estrella Alfon, Aida Rivera-Ford, and more, and offers insight into the beloved's "illicit, illegal lives," as per Lina Espina-Moore.
What Passes For Answers by Mikael de Lara Co
Mikael de Lara Co's 2013 book of poems is quiet and unassuming. It's been hailed as "a book without artifice, devoid of poetic pyrotechnics and self-indulgence" by Manuel L. Quezon III, and said to be coated in "grit and tenderness" by Joel M. Toledo. What Passes For Answers is a good starting point for readers who are looking for poetry collections that aren't intimidating.
Habang Wala Pa Sila: Mga Tula ng Pag-ibig by Juan Miguel Severo
Habang Wala Pa Sila is a collection of Juan Miguel Severo's spoken word poems, covering love and heartbreak. It's a somber read, with very progressive themes, with the poems translating well even on paper.
A Portrait of the Artist as Filipino by Nick Joaquin
A Portrait of the Artist as Filipino is Nick Joaquin's masterpiece about what it means to be a Filipino in an ever-changing world, told through a passing moment in October 1941, as two sisters who have no one else but their invalid artist father, his last work of art, and each other, stand against the world together.
Alone/Together by Antoinette Jadaone
Alone/Together tells the story of Christine and Raf: two young individuals who are in love with each other and with the idea of the changing the world—Christine most of all. It's the screenplay of the film starring Liza Soberano and Enrique Gil, and follows the couple's dreams, heartbreaks, and persistence.
Insurrecto by Gina Apostol
In Gina Apostol's Insurrecto, a Filipino translator and an American filmmaker go on a road trip in President Duterte's Philippines, as they write a screenplay about a massacre that happened during the Philippine–American War. Insurrecto is about the stories of women "finding their way to their own truths and histories."
Dogeaters by Jessica Hagedorn
Jessica Hagedorn brings together a motley crew of characters, from beauty pageant queens to movie stars to male prostitutes, set in the 1950s—"a world in which American pop culture and local Filipino tradition mix flamboyantly, and gossip, storytelling, and extravagant behavior thrive."
DreamEden by Linda Ty-Casper
Linda Ty-Casper, a prominent historical fictionist, wrote DreamEden against the backdrop of the Philippines in the late 1980s: the People Power Revolution in 1986, Corazon Aquino's election, and the 1989 coup. DreamEden tells the story of the residents of barrio Gulod—disillusioned lawyer Benhur, politician Osong, his wife Sally, and the retired Col. Moscoso, and more.
Dekada '70 by Lualhati Bautista
Lualhati Bautista's novel tells the story of Amanda Bartolome and her family in the 1970s—her relationship with herself, her husband Julian, and her five sons as they come of age in a country that's becoming increasingly politicized and turbulent and as human rights violations plague every shadowy corner of the city.
Hello, Love, Goodbye: The Novel by Charmaine Lasar
Charmaine Lasar's Hello, Love, Goodbye is the novelization of the highly successful film of the same name starring Kathryn Bernardo and Alden Richards, and directed by Cathy Garcia Molina. Hello, Love, Goodbye tells the story of Joy and Ethan, two overseas Filipino workers in Hong Kong going through the struggles of life and discovering love in each other. The novel includes scenes that were cut from the final film, as well as a never-before-seen epilogue.
Fish-Hair Woman by Merlinda Bobis
In Merlinda Bobis' 2012 novel, she tells the story of Estrella, a Bicolana with twelve meters of hair, and Tony, an Australian, as they fall in love with each other against the backdrop of a war against insurgency.
Carmen Guerrero Nakpil's autobiographical trilogy
Carmen Guerrero Nakpil's series of autobiographies, from Myself, Elsewhere to Exeunt, chronicles her life as a young girl growing up in pre-war Manila up to the second People Power Revolution, and everything else in between, from World War II to the Marcos regime. It's memoir mixed with historical reportage, as she regales readers with stories about her life.
Rizal Without the Overcoat by Ambeth Ocampo
Ambeth Ocampo's Rizal Without the Overcoat sets things straight about our national hero, José Rizal, by offering fascinating stories, anecdotes, and little-known facts about the hero through his diaries, novels, letters, and other writings.
A Question of Heroes by Nick Joaquin
Like Rizal Without the Overcoat, Nick Joaquin also offers a fresh point of view on various Philippine heroes, from Lopez-Jaena to Bonifacio, the roles they've played in Philippine history, and another side to them all.
Reportage series by Quijano de Manila
In the Reportage series, Quijano de Manila—Nick Joaquin's nom de plume—writes about romances, the Marcoses, crime, and Philippine politics in four separate books. He covers real-life love stories, like those between Jorge and Stella Araneta; tales of crime and murder from the 1960s, like the incident that inspired Filipino film classic Kisapmata; and more.
Hello Hallyu by Aya Villa-real
Aya Villa-real's Hello Hallyu tackles the beginnings and the eventual growth of the Korean wave (hallyu) in the Philippines. It's the first fanzine that dives deep into the local hallyu scene, especially as the author has been a fan for decades and is a promoter who brings Asian acts to the Philippines. It comes in four covers for fans to collect: EXO, Noir, MOMOLAND, and Park Bo-Gum.