These 8 Father's Day Book Picks Will Delight His Inner Book Nerd
From thriller novels to self-help choices, there's one that's bound to flicker the bookworm in your dad.
Surprising dad for this year's Father's Day is a real challenge. There's no way that we can go around to find the perfect gift like how we used to—our options now rely on the unlimited options that the world wide web offers. With tons of gift ideas and deals available online, picking out a present can get pretty overwhelming.
With our current stay-at-home setup, things can get tricky. Fancy buying him a watch? It's probably gonna take weeks before he can use it. Or maybe a new hat? But he barely goes outside now! We're stuck at home, so maybe, your best bet is a gift that he can use to keep himself occupied. Why not purchase a book?
It never hurts to add another great read to your dad's shelves! If you've decided to purchase a page turner for dad's special day, here are our recommendations that will surely delight his inner book nerd. With little time left for you to scour the best title, this gallery of books that you can order online is guaranteed to make it to your doorstep, just in time for Sunday. From thriller novels to self-help books that fathers would definitely dig, you'll find one that your dad will love best. Read on!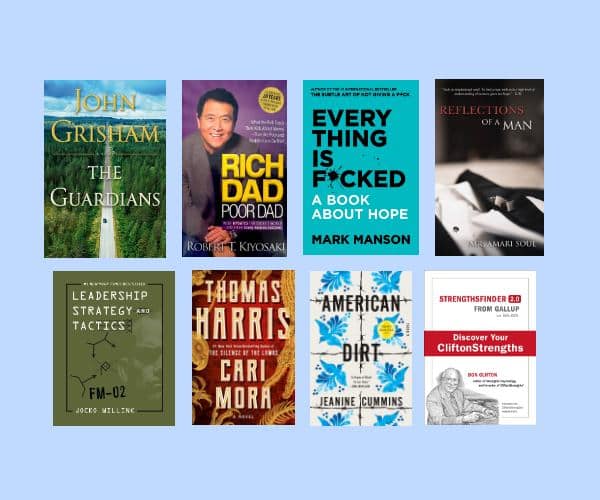 8 Father's Day Book Picks
SWIPE LEFT OR RIGHT
TO NAVIGATE BETWEEN PAGES
Cari Mora by Thomas Harris