Go On A Book Sale Splurge At Big Bad Wolf's New Virtual Shop
This famed book sale returns to the Philippines with more titles to offer in its new online hub!
There's nothing like the feeling of scouring endless piles of books at a book sale. Imagine the overwhelming scent of new reads, the thrill of finding the title you've always wanted to buy at a much, much lower cost, and being surrounded by fellow bibliophiles—the exhilarating feeling never fails to energize and bring joy to a reader.
However, the pandemic happened and such events have to be put on hold. Until recently, the world's biggest book sale Big Bad Wolf announced their return, and going on a book shopping spree is possible once more! While we'll have to save the actual experience of being in a crowd to hunt for our favorite reads, Big Bad Wolf promises an even better selection to satisfy every splurging need.
As they adapt to the new normal, the book sale goes online via their new e-commerce shop. Below, check out our picks and highlights from the upcoming sale!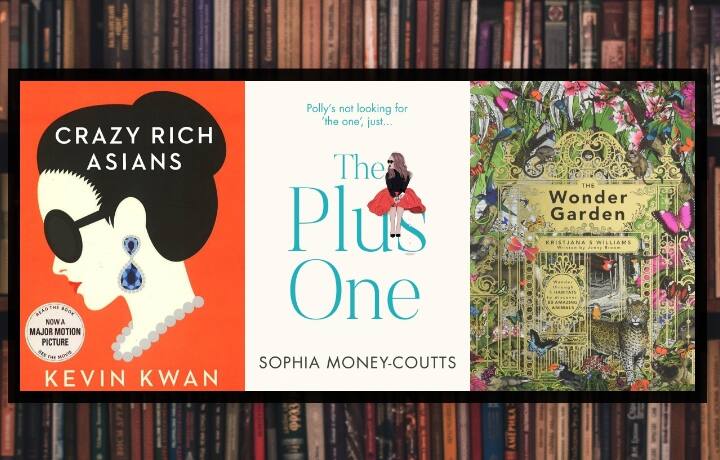 Metro.Style Picks from the Big Bad Wolf Sale
Metro.Style Picks from the Big Bad Wolf Sale
"We remain persistent in catering to our fans in the Philippines by offering a bigger selection of our ever-growing inventory of book titles and genres that will be easily accessible nationwide through our website," BBW co-founder Andrew Yap says.
Opening their virtual doors to shoppers from June 30 to July 7, Big Bad Wolf brings around 60,000 book titles, with discounts of up to 99% off the recommended retail price! Sounds enticing? The surprises don't stop there.
Whether you're itching to add bestselling novels to your collection or are thinking of curling up on weekend afternoons with a cookbook or a self-help in hand, you'll be more thrilled to know about the event's P10 book deals! There will also be 5% to 10% discounts as well as free shipping for a minimum spend, and more exciting promotions for featured book titles.
Apart from all these, BBW will be running "The Grand Wolfie Contest" on social media where one can win e-gift cards and electronic gadgets like the Apple iPhone 12 and Apple MacBook Air.
"The current global situation has led us to commit to creating the best online book sale shopping experience for everyone so that we may continue to pursue our core mission of spreading the joy and inculcating the habit of reading," co-founder Jaqueline Ng comments.
To enter the online book sale, users must undergo a quick registration via signup-ph.bbwbooks.com.
After the sign up, you're all set to browse to your heart's content and add those amazing books to your cart, to be delivered straight to your home! Follow Big Bad Wolf Books on Facebook and Instagram for updates.