6 Ideas On How To Celebrate Your Halloween Comeback
As we inch towards a new normal that allows us to be with people again, this much-anticipated occasion is back and we're here to celebrate it through many ways!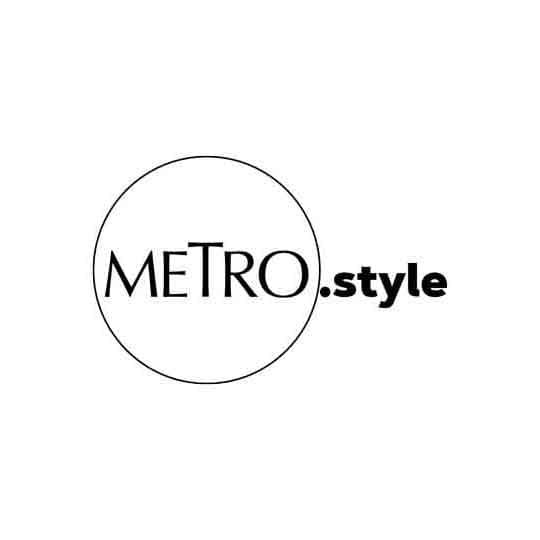 Looking for fun things to do this Halloween long weekend? We got you! | Background photo by Pixabay via Pexels.
We're still in the new normal due to the pandemic—but thankfully, we're slowly inching towards the old times and we're finally allowed to see people face to face. With this, occasions like the upcoming Halloween are now in full circle, and we can't wait to make our comeback this year!
If it feels like you're doing it for the first time once again (after a long period of waiting!), we've got some fun ideas to let you experience the spooky season like you've never before. Whether you're wild about music or parties or a homebody who prefers to gather the gang for an intimate scarefest, here are our recommendations for Halloween 2022!
1. Low-key Halloween beauty

If, like us, you've become more obsessed and creative with your makeup looks, what better way to celebrate Halloween than by playing with your tools before heading out for your party? Do it alone or invite your friends for a fun afternoon sesh of exploring fairy-like looks or hair-raising faces to complement the season. There are loads of inspiration found on TikTok that you won't run out of pegs to try!
What better way to express your love for today's pop culture than by flaunting it this Halloween weekend? For your costumes, take inspiration from our favorite culture heroes—go sporty with a Grand Slam tennis queen Serena Williams or 2022 U.S. Open Champ Carlos Alcaraz-inspired look, or cop Gwen Stefani or Guns 'N Roses' Axl Rose's rock star vibe. If you love local, then why not transform into Darna—or Narda—just for the night?
Find more inspo with SKY Fiber's countless channels available when you subscribe to their plans!
What's Halloween without all the parties? Go all out with your costume and head to Poblacion in Makati if you want to mingle with other "supernatural" beings! Z Hostel is hosting a Halloween street party if you wanna dance and be merry all night long.
For gig and concert lovers, there's a number of shows that you can catch!. There's "Hallyuween", the first Halloween K-pop concert with South Korean acts Epik High, CL, Gaho, KARD, and Pentagon. Zild Benitez will also launch his third full-length record with the "Medisina" album launch at Whitespace in Makati. Other exciting gigs in the metro include Funkybeat Entertainment's "Fantastic Phantasmic: Halloween Bash 2022" with 10 a.m. Departure, Cheats, Rusty Machines, Ang Bandang Shirley and more, as well as Soupstar's "Oka Tokat Halloween Night" featuring Tanya Markova, Sandwich, Moonstar88, and more.
4. Run a (movie) marathon
If you want to celebrate Halloween without going out, decorate your home with a chilling set up and gear yourself for a fun and spooky movie marathon instead! Catch iWantTFC's special screenings of horror films like "
Patayin sa Sindak si Barbara
", "
Sukob
", "
Hellcome Home
", and "
Maria, Leonora, Teresa
".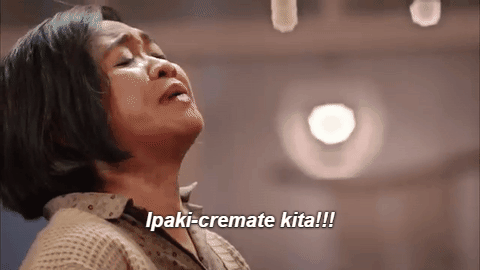 Eugene Domingo in 'Ang Babae Sa Septic Tank 2' | iWantTFC
If you'd rather go for larger than life stories, you'll also find big screen favorites like "The Panti Sisters", "Ang Babae Sa Septic Tank", "Mamu: And A Mother Too", and "Volta".
5. "Fa-boo-lous" Halloween Staycation
Since it's technically the weekend—only Halloween—a staycation is an equally fun and satisfying treat to welcome the spooky season! At The Alpha Suites, a Tripadvisor 2022 Traveler's Choice Best of the Best awardee, relax with the whole family with their several offerings exclusive for the occasion.
Go trick-or-treating with the kids with the hotel's Halloween Carnival and fill your kiddie heart with joy as you receive their complimentary Alfie, The Alpha Suites Bear, dressed in his limited-edition Halloween costume when you check in! You'll also be given a special pumpkin basket of goodies, so you'd feel like it's Halloween back in the days all over again.
Whichever way you choose to party on Halloween, don't forget to grab a smooth drink to keep the spooky fun spirits high throughout the weekend. Jose Cuervo recently launched a limited edition Día de Los Muertos- (Day of the Dead) inspired Calavera bottle, riding the ancient Mexican holiday that has been celebrated for more than 200 years every 31st of October to the 2nd of November.
It is believed that the dead return to earth to party side-by-side with the living as they celebrate life and embrace the day. Grab this special-edition bottle in select e-commerce sites and S&R stores around Metro Manila. Selected partner bars around Metro Manila will also feature special Jose Cuervo promos throughout the weekend!