A Sneak Peek At ArteFino 2019, Plus 5 Things That Will Make You Appreciate It More
ArteFino, Manila's premier craft fair, returns on August 29-September 1 in a new venue, The Fifth at Rockwell, featuring close to 130 participating brands
On August 29, when the doors of The Fifth at Rockwell open to welcome mindful shoppers into ArteFino 2019, close to 130 participating brands will surely delight with their beautifully set up booths that highlight their equally stunning collections of quality goods. A lot of planning and conceptualizing go into delivering a visually enjoyable shopping experience for everyone. But behind all the curation that was involved in mounting each and every vignette in the fair are much deeper factors that make ArteFino and the Filipino artisans and creative entrepreneurs who are part of it more deserving of appreciation, praise, respect, and admiration.
In the three years that ArteFino has been around, it has always been known to uplift the cultural heritage of the Philippines and aimed at eventually putting Filipino style on the map. Its founders—Maritess Pineda, Mita Rufino, Cedie Vargas, Susie Quiros, and Mel Francisco—have been staunch advocates of conscious consumerism wherein the brands, whose products they introduce to the market, have thoughtfully considered their productions' environmental impact, the heritage processes in creating their products, and the overall awareness of the communities they support and work with.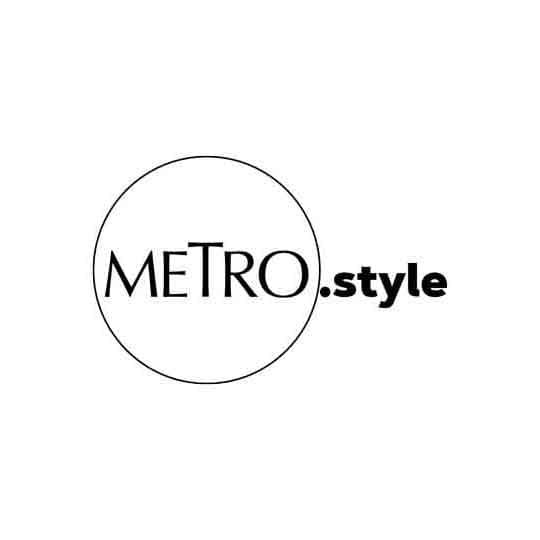 ArteFino's Cedie Vargas, Mel Francisco, Susie Quiros, and Maritess Pineda | Pilar Recto
Through the HeArteFino Development Program, ArteFino also intends to help grow the communities they partner with by giving local artisans sustainable livelihood. By elevating and modernizing their crafts and introducing them to a wider market, ArteFino is able to maintain for them a kind of relevance where their traditions are embroidered, woven, carved, or handcrafted to fit the modern times and therefore suitable for daily living.
There is a greater understanding of quality of the locally designed, produced, and sourced items that will go on sale at ArteFino. The success of ArteFino as a platform for social consciousness is what drives the fair

—

Maritess Pineda
For its 2019 edition, ArteFino's overarching theme is "Pamana," and it is the importance of heritage that ultimately guided the selection of vendors this year. Brands that know how to inspire change by integrating the richness of certain cultures and traditions into their core and narrative will fill the events hall of The Fifth with so much hope and promise for the future that lies ahead for everyone who are dedicated to this movement. It is one of ArteFino's goals to nurture a deep sense of pride in Filipino craftsmanship ("loco for local," as they put it), and it's one that shoppers will easily develop as they explore ArteFino 2019 one booth at a time.
We are looking beyond the ongoing narrative of being proudly local, by working with our exhibitors and buyers on how good the Filipino can be, with a lot of prodding and guidance

—

Mel Francisco
Last August 1, ArteFino gave a sneak peek on what are in store for everyone at this year's fair. Some of the participating brands displayed their items at the lobby of The Fifth, for everyone to appreciate and be excited about. C&C, Paperbound PH, Martina Bespoke, Jamaica Markets, Haspe Designs, Coco&Tres, ShapeShop, Lally Dizon, Casa Mercedes, Ibarra Watches, Liwayway, Zapateria, Guppy Shorts, Rosanna Ocampo, Two Chic, Earl Gariando, and Alegre were just some of the brands and names that were present during the press event.
Scroll through the gallery to see some of the products that will be made available in ArteFino 2019: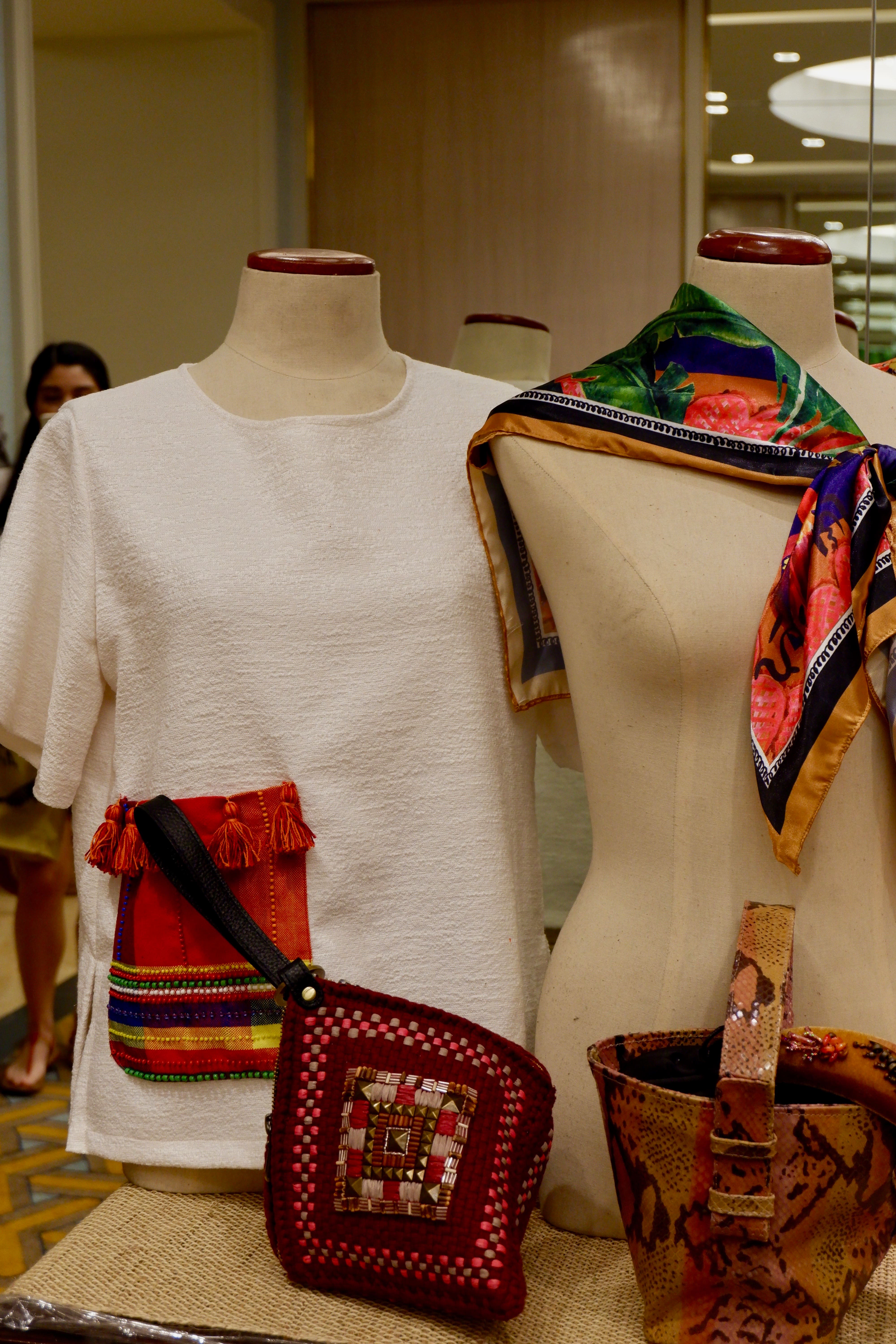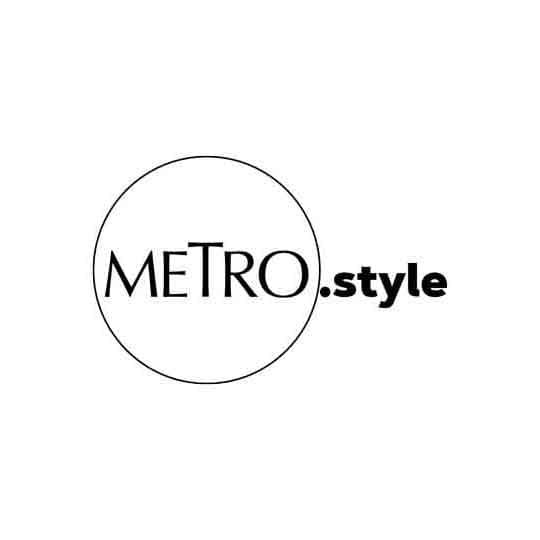 Metro Society and "EIC on the Move" host Raul Manzano, Metro Group head Christina Lopez, and Metro Home editor-and-chief and TV host Anton Barretto at the ArteFino press event | Pilar Recto
That same day, there was also a design and community talk on "The Value of Entrepreneurship and Design in Preserving Filipino Culture and Tradition" that was moderated by Anthill Fabric Gallery's Anya Lim and participated in by Creative Definitions' Mike Claparols, Herman & Co.'s Bea Constantino, and HoliCOW's Debbie Palao. The talk highlighted the design processes of their respective brands and gave a backgrounder on the long and winding road as well as the roller coaster ride involved in preparing for ArteFino.
The vibrant storytelling has been layered onto the buying experience. An honest exhibitor allows the product value to grow exponentially

—

Cedie Vargas
Below are 5 things about ArteFino and its vendors that will make you appreciate this fair more.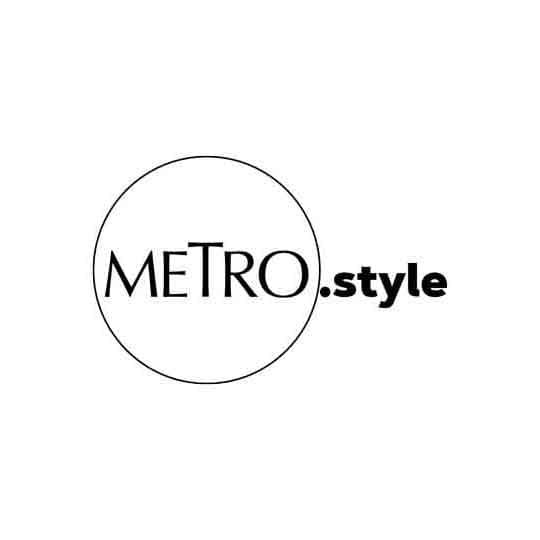 From left: Susie Quiros, Cedie Vargas, Debbie Palao, Mike Claparols, Maritess Pineda, Anya Lim, Bea Constantino, and Mel Francisco | Pilar Recto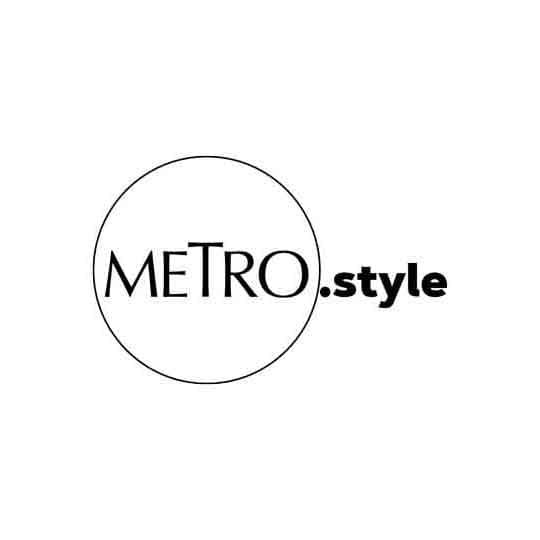 Marianna Vargas hosted the ArteFino 2019 press preview. | Pilar Recto
1. Producing products that involve the participation of local communities can be a logistical nightmare. There are also challenges in terms of communication. But once all hurdles are overcome, dream designs come to life.
Mike says:
"In our case, since we're dealing with weaving communities in Negros—these are basically weavers from Kabankalan which is South of Negros and a very remote area in the mountains of Kabankalan—of course, the issues there are logistics, communications. These are problems also experienced by other groups.
"When it comes to the design process, we basically do two tracks. First, with regard to our products, we carry two brands right now, the scarves and shawls collections, and we're going to launch here in ArteFino the Lakat Sustainable Shoes. With our own product, we study the trends, color mixture, palette. We travel a lot. We also analyze what's happening out there—it's not only in the local market, we are also looking at the foreign market.
"The other track is if we have specific clients who want our fabrics, we help them design it. We start by asking them what they need and what it is for. Then we ask them the colors, design patterns, weaves, and eventually, we come up with the samples. Basically, the inputs from both sides are taken into consideration. If it's a go, then we proceed to the production. It's important to know what your customers really want."
Debbie says:
"For me, one of the greatest challenges is the time consumed in just going to the communities, that's why I've limited my areas of communities within Region 7, which includes Cebu, Bohol, Siquijor, and Negros Oriental. It really takes a lot of my time to go.
"Another challenge is, for example, a lot of the communities we deal with are really grassroots communities and they don't even have the proper communication equipment or they don't have signal, so they have to go down very very far to a particular town so that they get signal, and then I get feedback on what happened to the prototypes.
"Over decades of doing design and manufacturing, success of a prototype in progress is directly proportional to the distance between the designer and the ones producing the prototypes so if they have questions, and they can't communicate them, then they make up their own. And in the end, if the design is meant to be a cat, it will turn out to be a mouse. And it might be too late to change it because there's no more time. As you say, this is slow manufacturing, so the way to solve it is for me to just keep on going there."
Bea says:
"Right now, the brand primarily works with two main weaves. One is the yakan weaves from the communities in Basilan and Southern Zamboanga. At least the one in Zamboanga, the one that we go to, it's completely accessible. Zamboanga is a beautiful city.
"Another weave that we work with is what is called the Pis Siyabit which is from Sulu. We always deal with security concerns. We are unfortunately at the mercy of the peace conflict situation there. Although it's accessible for locals and Tausugs like myself… I wouldn't really say that you can just go anytime. In Zamboanga, you can go anytime, it's not a problem, but Sulu, it's just a little bit different. So, of course, you have to have security. You have to have intel and all those things.
"Maybe a few collections ago, I wanted to use a weave and I ordered the weaves from the community and it was taking a while. Two weeks na, wala pa. S'yempre I had to make the collection na. 'What's happening?' The weaves got to me, but just a third of what I asked for. I wasn't mad or anything. So I found out that the community that I had initially talked to had a rido, which is like an internal, familial war. So in that community, no one could get in and no one could get out. But our super courageous head of security just snuck in and I got so angry and I said never to do that again. I will, of course, never risk anything like that.
"The last time, I had just come from there maybe a month ago. I was gonna go again to the community that I've already been working with but then when I got there, they ran out of weaves and some people left... Sadly, another challenge for us is, as much as I would love to systematize and organize the weaving community in Sulu, right now, it's a bit more difficult. Imagine going back to the old community and they had relocated because there was a conflict the month before, so I had to go to an entirely new community this time. It's like starting from scratch."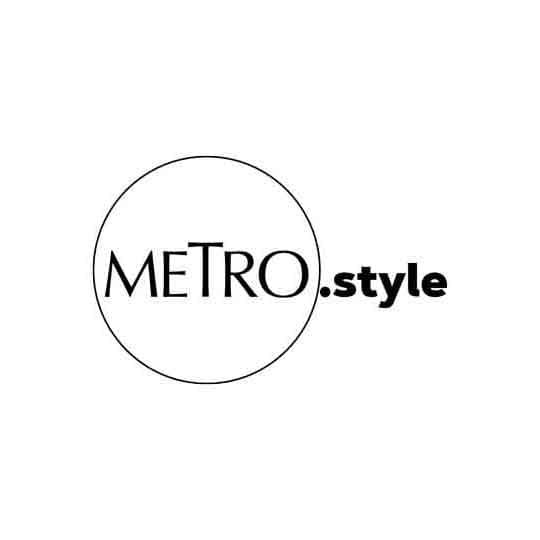 Panel discussion with Creative Definitions' Mike Claparols, Herman & Co.'s Bea Constantino, and HoliCOW's Debbie Palao | Pilar Recto
2. There are stories behind every product at ArteFino, and they deserve to be told. And every product deserves an owner who will appreciate its worth.
Bea says:
"For us, we always start with a narrative of a particular collection. It depends on what we want to communicate at the moment—say, if it's a journey or if we get inspired by a certain ancestor, that's how we name our collection. From there, we build the story.
"I go to Sulu every two months. Sulu is a peace conflict area, but it's where my family's from so the brand, we build a story on that and then we go there and we try to source the weaves or certain textiles. We also work with other textiles available, like batik. It's also our way of helping communicate the culture and also help sustain the merchants there in the textile market.
"And then we go to the weavers and we show them our designs. So prior to us building the brand, we spent maybe like almost a year of immersing ourselves in the culture as part of our research, because there are certain appropriate usages for the textiles. We also have to build their trust…
"According to the story, we source for the fabrics [and] certain colors we're looking for then we inform [them]—as part of the transparency between weavers and the other artisans there—about what we intend to use the textiles for. And then we go back, our production is here [in Manila]. We do sampling. Then edit, edit, edit... It really starts from there. It really starts from the message that we want to communicate. We never want not to communicate anything with our clothes. That's our promise."
3. Most, if not all, of the vendors at ArteFino work with communities of local artisans, and it's not easy to earn their trust. But once the relationship between the artist and the entrepreneur is established, a collaboration is born.
Debbie says:
"HoliCOW works with a lot of communities… I work with communities that do bamboo for accessories, bamboo for houseware, or bamboo furniture. I work with communities that do crochet. I work with communities as well that do sewing and lighting and other stuff. My approach for the design process is always different for each community. It's totally different from what I'm used to.
"For 25 years, I designed for my own company. Now, when you design for communities, I realized that connection is very important. Number one, I have to establish relationships. I must get to know them. It doesn't take one trip. It doesn't even take two trips. It takes several trips. It's important that they get to trust me, I get to trust them, and I get to know them. And first and foremost, I want to know what they're capable of, and if the materials that they're using are just within or around their area—because there is no point in getting a material that is kilometers away, it'll just be difficult for them.
"So the 'ligawan' will take quite a while, which is also good because they get to know me and I get to know them. In the end, when we start collaborating, I always make it a point that they have their own design input as well. They understand the concept, so that they have ownership over the concept. When it's theirs, even if they agree that it's partly theirs, they will want to cooperate."
4. The ArteFino vendors fully understand the business they're in and really try their best to learn the ropes in order to be familiar with the inner workings of their endeavor.
Mike says:
"My wife and I took up weaving also, basic and advanced. We have to understand the language of weaving. It's a matter of understanding where the [weavers are] coming from. I think in any business, you have to learn the ropes and if you don't, you'll be put in a disadvantageous position."
5. The participating brands at ArteFino serve as platforms not just for preserving Filipino culture and tradition but also spreading awareness about them.
Bea says:
"For us, from the get-go, the brand's aim has always been to bridge the gap between the peace conflict areas in Mindanao and Manila and the global marketplace. And it really opened my eyes in thinking that there are some peace conflict issues happening but at the same time it doesn't really erase the culture. The weavers are still there. The artisans are still there. How do we get their products to the marketplace? Thankfully, since we have access to the land and to the area, so far, we've been able to do that. But also, aside from bridging the gap, it's also communicating the culture. We have learned so much about the Tausug culture and since there are a lot of parameters by which this culture goes, you tend to help educate somehow, to communicating proper usage, customs and traditions that are unique to the specific culture. For us, it was really all about bringing people's awareness [and say], hey guys, we exist.
"If no one's talking about it anymore, then it will just be forgotten. If no one buys from the weavers anymore, it's also kind of a sustainability thing wherein you just try to keep telling the story⁠—why this happened, where this came from. It's also one of the brand's aims and [an] added value to the conversation."
Debbie says:
"I can't be a hero. I'm not saying I do this for them. I did this first because it reached me spiritually more than anything. It made me humble to see a lot of people who are so happy with just so little, and it made me realize that there's just so much to give to this people… When I go to these communities and they tell me stories like 'You know, since we started dealing with you, my children now go to school together.' I mean, like, before they would be grade 1 and the next one would have to wait, the first one will stop going to school and the second child will be grade 1. It takes them forever to finish even just grade 1 to grade 6, plus pa because there's up to grade 12 na.
"More than that, these people are just so eager also. They just want to know more, and the moment the parents are interested in wanting to do a better job in doing something that's innovative, just a little bit introductory to what it is they used to do, it keeps them interested, and that gives me hope that there is hope for culture and preservation of traditions."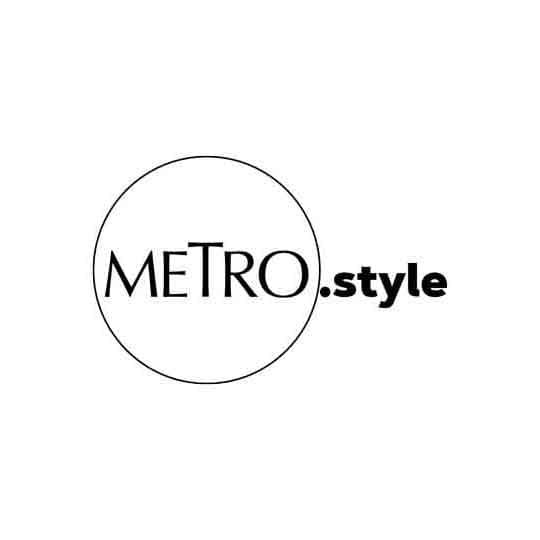 ArteFino 2019 panel discussion at The Fifth in Rockwell | Grace Libero-Cruz
ArteFino 2019 will take place from August 29 to September 1 at The Fifth at Rockwell. For more info, check out @artefinoph on Instagram, visit www.artefinoph.com, or email info@artefinoph.com.