Join In The Breast Cancer Awareness Movement Through A Colorful Night Run!
Avon's Pink Light Night Run encourages women to join in the fight against breast cancer.
For years, we've been more vocal in our fight against The Big C—and the most common type that occurs in women is breast cancer. While there have been a good number of survival stories, some haven't been so lucky. What's the early cure for this disease? Yes, prevention. And our ultimate weapon in this battle: education.
So we strive to spread awareness in every possible way we can. There are TV ads, radio commercials, billboards, talks and seminars, as well as constant social media conversations about breast cancer. And then there's Avon Philippines, a brand that heavily supports the cause.
This October, the beauty giant has teamed up with Color Manila to launch the Pink Light Night Run and Walk for Breast Cancer 2019. As the brand's project highlight for Breast Cancer Awareness Month, it aims to gather not just women, but everyone who believes in uniting for this single cause. This first ever night run and walk event with participants going through a fun course while getting caked in bright pink powder along the way will be held on October 19 at the Filinvest City Event Grounds.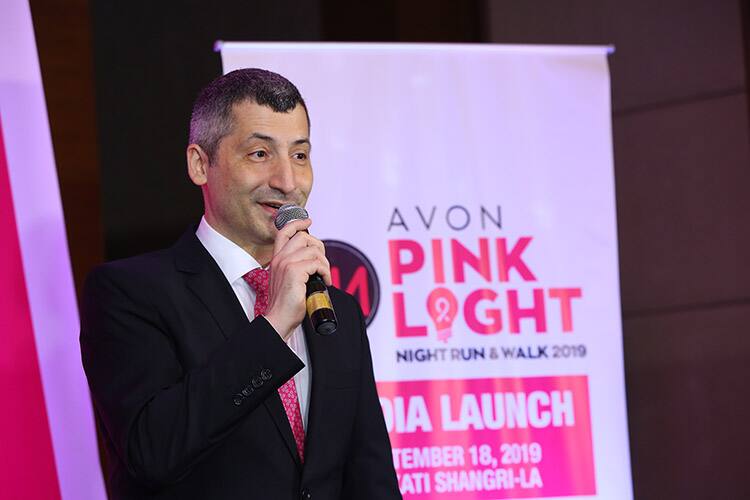 Avon Philippines' General Manager, Razvan Diratian, talks about Avon's legacy as an advocate for women's health during the exclusive press launch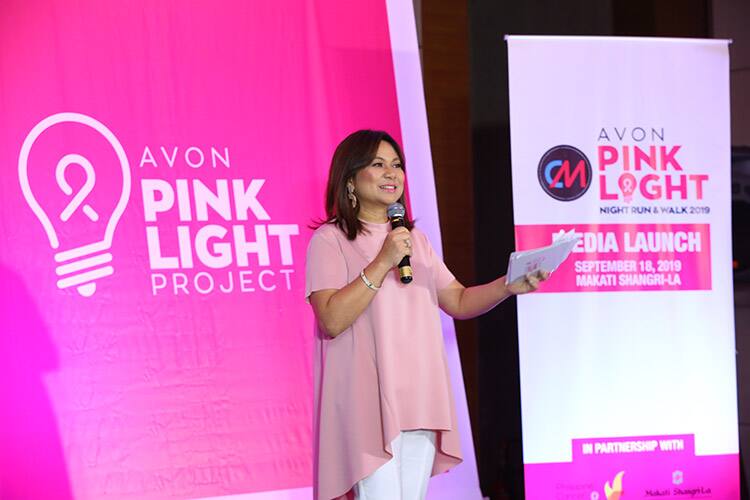 Avon Philippines' Project Lead for Corporate Social Responsibility, Ces Francisco, talks about Avon's commitment to shed light on the disease
It's going to be a fitness party while supporting this advocacy, as it has been in the past years that the event invites people to come together and bring (the pink) light to a bigger crowd. Expect brand ambassadors Jennylyn Mercado and Daniel Matsunaga in attendance, too, who will be sprinting their way to the finish line with everyone else on the track! There are 3K, 5K, and 10K distances you can participate in, which comes with a special runner's kit.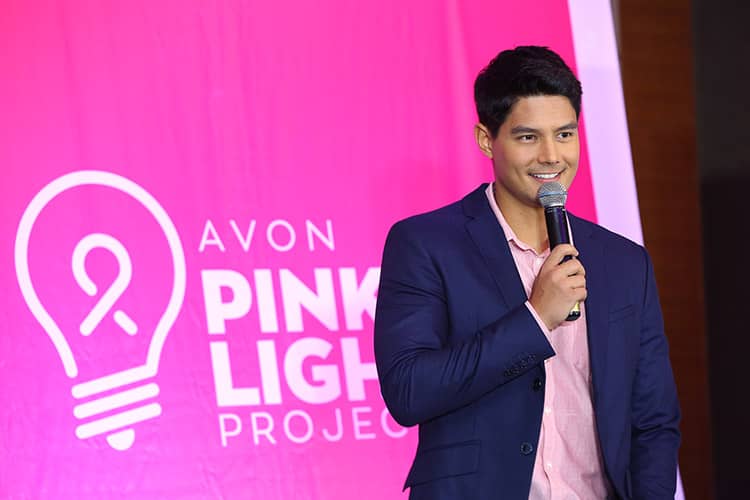 Daniel Matsunaga encourages everyone to join the Avon Pink Light Night Run & Walk against breast cancer
Proceeds of the run will go to Avon's long-time partner organization, the Philippine Cancer Society.
Lace up your shoes, get set, and go register for the race! You can sign up at www.colormanila.com, www.smtickets.com, and www.travelbook.ph.