Philippines vs Malaysia: Equestrian Philippines To Stage Inaugural Riders Tour
The event's highlight is a show jumping competition featuring a Nations' Cup between Philippine and Malaysian Teams
It's only a few days away from the staging of the inaugural Equestrian Philippines Riders Tour, a show jumping competition featuring a Nations' Cup (team competition) between Philippine and Malaysian Teams, in addition to individual classes for local riders. Organized by Equestrian Philippines, Inc. (Equestrian PH) and JFJC Equestrian Training Services, the country's leading equestrian services providers, the competition will take place at the Manila Polo Club on Sunday, September 29, 2019.
In the decades when the Philippines produced some of its top international riders, it was common for Filipino riders to participate in borrowed horse competitions in the Southeast Asian region, where host countries would mount visiting teams. According to Equestrian PH president Carissa Coscolluela, the exposure of our riders at such competitions many years ago was instrumental in honing their competitive riding abilities.
"We need to expose our younger riders to competing as a team for our country, which requires an entirely different mindset from competing locally as individual riders," Coscolluela explains as the rationale for staging the event. "They all aspire to one day become members of the Philippine Team at continental championships like the Asian Games and Southeast Games, for example, even the Olympic Games, so we need to give them the experience not only for the actual riding, but also for the competitive scenario where there is mental, emotional, and physical pressure," she continues.
The idea, she continues, is for the Equestrian PH to host one competition a year, inviting a team from another country, which may then have the option to invite a team from the Philippines to their country as a reciprocal competition. "In the years our group has been collectively involved in the sport, we have made many friends and contacts all over the world whom we can tap as partners in this exchange program, and so there will be many opportunities for exposure for our young riders," she says.
The event will see six riders each from the Philippines and Malaysia competing head-to-head at different height categories, generating a team score and event champion, and scores and placings per level. In addition, the event will also be open to individual local entries who are qualified for placings per category.
The Philippine Team will be coached by Equestrian PH sports director and JFJC founder Joker Arroyo, one of the country's leading international riders and a mainstay of the national team, including the 2005 SEA Games gold medal team and the 2011 SEA Games silver medal team.
The team's members⁠—Minxie Romualdez, Alex Ynares-Villalon, Mohamed El Akkad, Nicole Camcam, Lara Zobel, and Paola Lorenzo—will each jump at a different level against a counterpart Malaysian competitor. To remove any advantage in this borrowed horse competition, the Philippine riders will not be riding their own horses, but will swap for other local mounts, and lending their horses to the visiting Malaysian team.
According to Arroyo, the competition format at this event is unfamiliar to this team, and will be the first time that most of these riders will compete on horses that are not their own. "This, of course, adds a further element of difficulty to the competition, but I am confident that they will rise to the challenge," she says optimistically.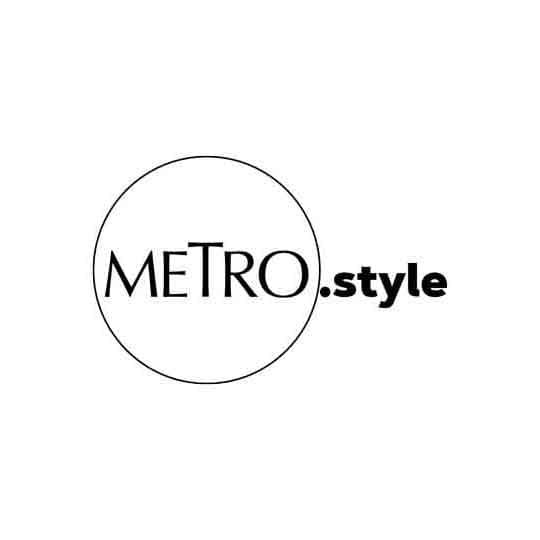 From left: Minxie Romualdez, Lara Zobel, Alex Ynares-Villalon, Joker Arroyo, Nicole Camcam, Paola Lorenzo, and Mohamed El Akkad | Photo by Jar Concengco
Arroyo asserts that it is never too early to start cultivating the will, desire, and the competitive spirit to ride for the Philippine flag. "There is no greater honor that can be bestowed upon any athlete than to compete for their nation, and the act should thus be treated with the gravitas and respect that it deserves," she says.
She continues to explain that as it is, equestrian is an unpredictable sport—dangerous, subject to the horses' temperaments and characters, influenced by the environment, and so many other factors that render this an unusually difficult sport to manage. Therefore, she says, "Athlete preparation should begin early to ensure that, once the younger and less experienced riders are ready to debut on the global stage, they are in a position to represent the country to the very best of their abilities."
"I am excited about this inaugural Equestrian PH event, and hope that it can contribute towards the comeback of exchange/borrowed horse competitions in the region, which were very much at the heart of our competitive foundations 10, 20 years ago," Arroyo continues.
Nina Huang, chairperson of the MPC equestrian committee, says, "It has been a long time since the club has hosted an exchange competition like this one. We are grateful to Equestrian PH for conceptualizing and organizing this event. The Riders Tour adds a new dimension and level to our competitions."
The Riders Tour has been organized by Equestrian PH "to give our developing pool of riders a chance to experience riding as a team against another country, a completely different experience from riding individually in local competitions, which is what most of them are used to," according to Coscolluela.
The Equestrian PH Riders Tour is sponsored by Aruga by Rockwell, Metro Society, Ramen Nagi, SSI Group, Inc., Metro.Style, Metro Channel, Churreria La Lola, and Wendy's, and is supported by the Philippine Sports Commission and the Philippine Red Cross.
Banner images by Jar Concengco