KidZania Manila Celebrates Its 4th Anniversary!
Hurry up, you can still avail of KidZania Manila's exclusive and enticing offers for this month, in line with their latest milestone!
The month of August has been extra fun at KidZania Manila as the theme park/play city celebrates its fourth year. Throughout the month, kids and adults alike get to enjoy an exciting selection of activities and special offers in line with its "FUNtastic At 4" campaign.
Since it's their fourth anniversary, kids who are four years old get a free ticket while their companions can enjoy 14% off their weekend tickets. A FUNtastic multi paZZ ticket priced at P3,750 is also made available; it entitles one kid and one adult to visit the city four times on any weekend or holiday from August 3 to November 3. What's more, loyal B*KidZanian CitiZens can also take advantage of one free adult weekend ticket when they purchase one kid ticket this August. All the "FUNtastic at 4" promos are valid during weekends and holidays!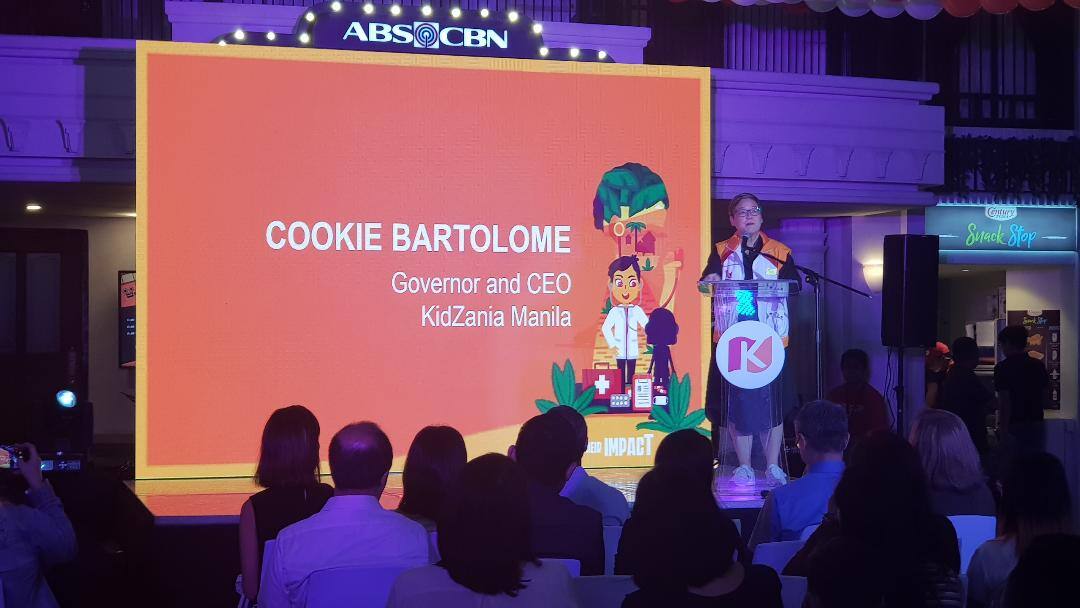 KidZania Manila's Governor and CEO, Cookie Bartolome | Grace Libero-Cruz
Four is a particularly special number for KidZania Manila as it is symbolic in more ways than one. KidZania Manila Governor and CEO Cookie Bartolome shares in her speech during the Industry Partners' Day held last August 10, "At four years of age, a child visiting KidZania can finally fully enjoy over 80 role playing jobs in our play city, so it truly is a milestone year for a child. Four has been an important year for KidZania as well, and like any other 4-year-old, we've gained full confidence to chart our own path and embark on huge milestones for the KidZania nation. At four years of age, in terms of language, a child can start to speak in complete short sentences. And as we turn four, we launch a visionary communications campaign called Generation KZ that speaks about KidZania's critical role in raising the next generation of children to make the world a better place."
As they celebrate this milestone, they also launched new initiatives that allow them to better cater to kids of different ages, such as:
1. Toddler time, wherein children ages 11 months to 3 years old can enjoy activities that are specifically designed to aid in their developmental milestones
2. Junior supervisor internship, where "distinguished and honorable citizens" can work and learn more skills like "active listening, creativity, innovativeness, empathy, problem solving, and teamwork
3. Disaster preparedness training center, which features a simulation facility that teaches children and adults how to respond to natural disasters
4. KidZania vlogs, which is created for the digital-savvy kids—Bartolome explains, "Leveraging on a real-life play equity, we have created 'Kids on the Job.' For our first episode, we featured our very own congress kid, Liz, who has great love for the media and the performance arts... We asked her to take a day-off to work as a TV director and direct other children."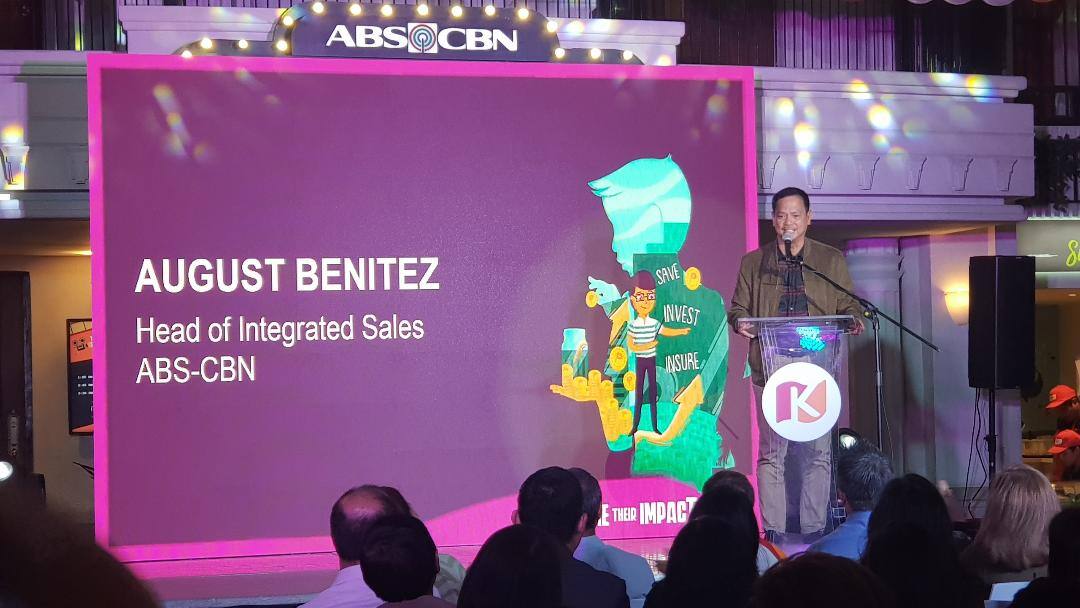 Head of Integrated Sales of ABS-CBN, August Benitez | Grace Libero-Cruz
Aside from sharing the exciting things people can look forward to, KidZania Manila also organized the Industry Partners' Day to emphasize how their brand partners help impact a generation's future. By sharing their practices and recreating realistic role-play experiences in this kid-sized city, these brands aid children in acquiring skills that they can use later on in life. At KidZania Manila, they can have a feel of what it's like to be an editor at Metro magazine, a recording artist at Star Music, a doctor at St. Luke's Medical Center, a pilot or cabin crew at Cebu Pacific, a veterinarian at Pet Express, or a TV host at O Shopping, among many other jobs.
ABS-CBN Integrated Sales Head August Benitez acknowledges the contribution of KidZania Manila's partners in creating a better country and better world, saying, "We dreamed of a kind of service that, in a fun way, will help the Filipino child on their journey to the future. With your brands here at KidZania and the patented on-the-job practices that you have so selflessly and generously shared, children learn early about indelible lessons in creativity, in excellence, and a sense of responsibility in teamwork, in altruism… and an honest way to grow and make money, the very same values we need to make a better country and a better world."

KidZania Manila continuously aims to "turn dreams into success stories," always seeking new ways to improve their offerings. Recently, they launched the new Bookstore and Art Studio by National Book Store. At this newly-revamped studio, kids can paint murals, create artworks, write books, participate in creative storytelling sessions, read books, or design their own party greeting cards.
Benitez adds, "With ABS-CBN's role as the Filipino storyteller, we are constantly inspired by the true stories of KidZania children who are just beginning to discover their gifts. We are motivated to do our best for them, because we like to imagine that every child who enters KidZania is a success story in the making."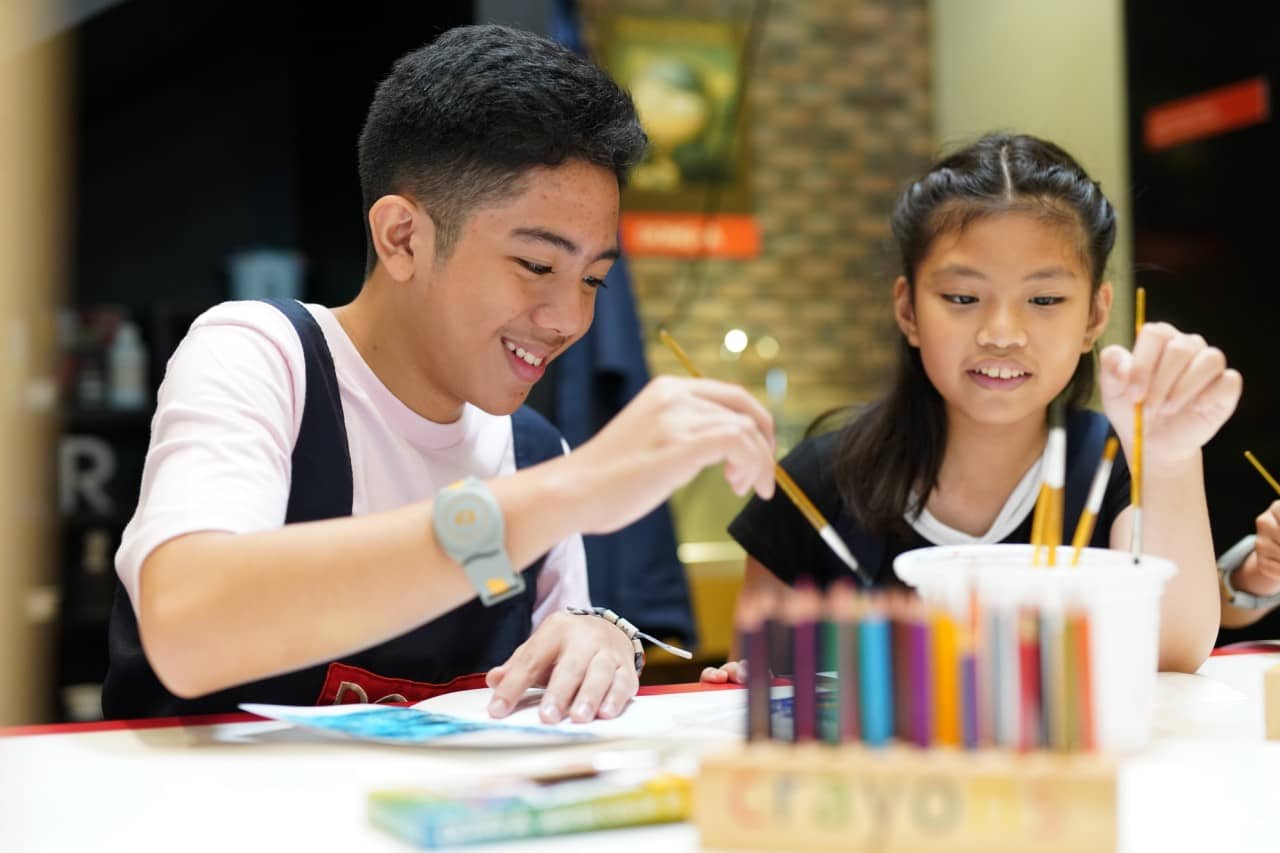 Fun activities at KidZania Manila
Fun activities at KidZania Manila
For more details, visit ‪manila.kidzania.com or follow the Play City's social media accounts (Facebook & Instagram) @kidzaniamanila.