Catch Nadine, Ben & Ben, Curtismith, and More in #BeKindToYourMind Mental Health Concert
Take control and connect through music with KonsultaMD's first-ever virtual concert featuring the best of Philippine music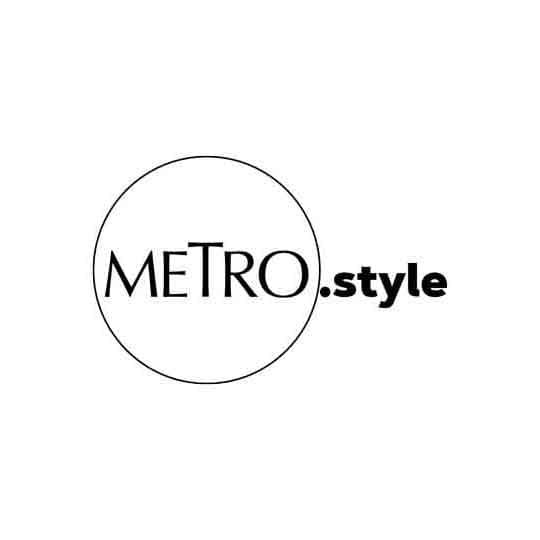 Get ready for the first-ever mental health concert in the Philippines, brought to you by KonsultaMD and Very Done
Music truly brings people together; this time to raise awareness and de-stigmatize mental health issues. KonsultaMD and Very Done bring us Be Kind To Your Mind, the first-ever mental health concert in the Philippines—and we couldn't be more excited for this. Catch the best of Philippine music virtually, along with interviews with the artists and giveaways from KonsultaMD themselves.
#BeKindToYourMind culminates the month-long Mental Health campaign of KonsultaMD. Combining both music and conversations, KonsultaMD wants to remind everyone that it's okay to not be okay—especially in these times. It may be a struggle to keep it together, and that's okay. Mental health is important, and asking for help is not a sign of weakness.
KonsultaMD is here for you
This is why Be Kind To Your Mind takes on the theme: Take active control of your mental health. Join a community, get moving, talk to someone. We all need help at times, there is no shame in reaching out.
Join KonsultaMD and Very Done for the first local mental health concert! Be Kind To Your Mind will be streamed on KonsultaMD's Facebook page, on October 9, 2021, free for anyone and everyone to join. Catch your hosts Katz Salao, Rammy Bitong, and Dj Euric, and an incredible lineup of world-renowned artists.
Meet your hosts

DJ Euric is a host for Be Kind To Your Mind. He is a part of Very Done, and is known for his versatility—DJ Euric has no problem hyping up crowds of different ages. A regular of the top nightclubs of Manila pre-pandemic, he has shared the stage with some of the best internationals, such as Lil Jon, Mike Posner, and A$AP Ferg.
Katz Salao started her career as a courtside reporter during her college years. Since then, she has become one of the most distinct hosts in the local industry, even venturing out to voice acting and becoming a Ride Revolution instructor. You could catch Katz in her segment 'First Thing in The Morning' at 99.5 PlayFM, hosting the web-show Gameplan, and Fox Sports News Updates.
Who's at Konsulta MD's x Very Done's #BeKindToYourMind Concert
Nix Damn P is one of Very Done's line up of DJ's for the night. He's been around since 2007, notably kicking off his career winning a DJ competition in California. Since then, he's become one of the few highly respected DJs who is able to stand in the middle ground between mainstream and underground music. Aside from his sick beats and good vibes, Nix Damn P is known to be one of the most fashionable DJ's in the Philippine scene, noting fashion as a visual release.
DJ Tolo Marvelous is the second of Very Done's line up of DJ performers for Be Kind To Your Mind. Known for redefining himself from dancer to disk jockey, Tolo Marvelous is another constant in the Philippine nightclub scene, having performed at Féte de la Musique PH x Hiphop and Street Dance Stage and most recently, Heineken's 5-Star Christmas Party. He's recently released his first single "To the Moon," available at all streaming platforms.
To serenade our minds with soul-soothing music, Mito Fabie, better known as Curtismith, will join us at Be Kind To Your Mind Concert. This Filipino indie singer, rapper, and songwriter started in 2013 and became a rising artist circa 2015 when he released his debut mixtape, IDEAL. With his recently released album "Museo", you'll discover that you're not the only one in this journey as this music depicts his journey as a Filipino questioning his identity while living in a time of contradiction.
Be ready to cry your heart out and release some stress with Ben&Ben's songs of hope, love, and positivity. This band, endeared by many Filipinos, touched the hearts of its fans with their heartfelt lyrics, unique musicality, and their electric vibe onstage. You won't want to miss this night of hugot and healing with Ben&Ben.
Known as one of the finest young actresses of the Philippines, Nadine Lustre joins the concert with her debut album "Wildest Dreams". Her songs show her vulnerable and honest self inspired by her own personal journey in life. Originally starting her career in the entertainment industry as a member of the girl group Pop Girls, this award-winning actress has finally found her way back into the music industry.
Behind the stage
This concert is brought by Konsulta MD in partnership with Very Done, a group of relatable and fun DJs who create sets that connect with Gen Z's and Millennials and have the power to influence large crowds through their performances. Working behind the scenes as the concert's production team are CreatorsPH and CTV. Also part of the production team is the famous photographer Magic Liwanag, the celebrity favorite and rising star in the concert photography circuit.
KMD Voucher

KonsultaMD is also giving out free personal plan subscriptions for one month for all concert attendees. Make sure to use the voucher code "BEKINDTOYOURMIND" before October 31, 2021.
All you need to do is:
Download the KonsultaMD app via Google Play, App Store, or Huawei App Gallery
● Enter your mobile number to create a free account
Select "Click here if you have a voucher code" and then input the voucher code "BEKINDTOYOURMIND"
In the home page, go to "Talk to our doctors" and press 2 under voice call
Consult a doctor and enjoy one month free subscription
The "BEKINDTOYOURMIND" voucher inclusions:
1 Month Membership for 1 person
UNLIMITED Voice Consults
1 Video Consult - Access to e-Prescription, e-Laboratory Request, e-Medical Certificate upon doctor's discretion
Access to Partner Benefits
And most importantly: Primary Mental Health Support
Mark your calendars for this special virtual event on Friday, October 9! Catch your favorite artists on a concert that advocates for Mental Health Awareness! Click going on https://bit.ly/KMDBeKindToYourMind. For updates, follow KonsultaMD on Instagram and Facebook.