OPM Female Icons Acel Bisa, Hannah Romawac, And Lougee Basabas Share The Making Of 'TANAW'
They spilled how a simple lunch turned into an actual concert and how this spontaneous meetup let them discover more about themselves and their friendship
It's a once-in-a-lifetime thing, a music event that everyone shouldn't miss. On November 26 at the Theater at Solaire, six female OPM icons will share one stage to perform our classic favorites and more—witness Acel Bisa, Aia de Leon, Barbie Almalbis, Hannah Romawac, Kitchie Nadal, and Lougee Basabas together in 'TANAW' the concert. What's more, it's the first time they're playing together since they all debuted with their respective bands, so the audience will be seeing history unfold before their very eyes. It's definitely a moment for the books.
It's interesting, though, how a concert as huge as 'TANAW' finds its creation in just a simple lunch. In an exclusive talk with Metro.Style, Acel, Hannah, and Lougee shared what urged them to stage such an affair.
"For a while, Aia and I are having a back and forth na parang, hey, let's have lunch. Pero hindi lagi natutuloy," Hannah begins. Following a series of messages, they just finally decided to proceed with the said lunch, with Aia inviting the other girls, too.
What transpired after is purely coincidental. Or probably, destined to happen. "To be honest, the whole lunch is about catching up and reconnecting. 'Yun ang talaga," Hannah emphasizes.
However, people caught up fast on their gathering and started wondering if they're cooking something up. A few days after, Gabi Na Naman Productions reached out to Barbie, she showed the message to the girls, and in a few weeks, they're all preparing to make 'TANAW' happen. "From lunch to Solaire, real quick," the sessiOnroad lead singer jests.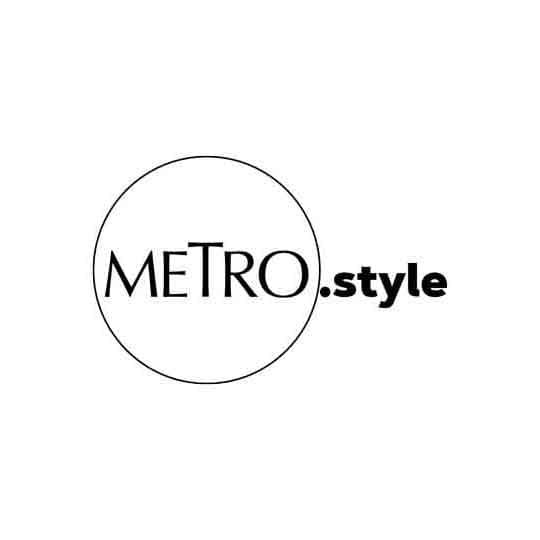 "From lunch to Solaire, real quick," sessiOnroad lead singer Hannah Romawac jests. | @barbiealmabis
"The idea for us to be sharing the same stage, that alone is already amazing," Lougee says on putting up the concert. They also talked about what Aia said previously, of how their generation has created something with value—classic hits that have stuck not only in the ears of every Filipino, but also in their hearts. Imagine them in a one-night show—and it's all shared by these wonderful women.
"One thing that made us realize during this whole pandemic was the value of life, time, and relationships. Parang, hold on to the ones that you actually shared something with. Doon nabuhay 'yung concept na magkumustahan naman tayo. This is something that we never did before," Acel points out, thus everyone saying yes to this upcoming endeavor. "So much has happened already, so many years passed na it took that long to actually sit down and talk," Lougee says.
But more than just staging a night of nostalgic music and friendship, that lunch also proved to serve another purpose—it was an afternoon that allowed these ladies to learn that they are not—and never was—alone in their journeys. Filled with laughter, tears, love, and support, that moment turned into something therapeutic, insightful, and meaningful.
"Ang dami kong natututunan from them, ang dami kong nare-realize na, okay, I'm not alone in this journey. Hindi lang pala ako yung nakaranas nito. It's so special to feel that somehow, parang may nakakaintindi sakin. It's a shared connection," Lougee further narrates. "There was a lot of healing just talking about matters of the heart."
They all agree that this shared connection is something that people will witness during the concert. And possibly, more tears to flow—but they promised to hold back. "Feeling ko, magiging very emotional 'tong concert na 'to," the Mojofly singer predicts, as there are more firsts revealed during the interview.
For instance, 'TANAW' will be the first time that Acel's parents will be watching her perform onstage. Meanwhile, it's their children for Lougee and Hannah. Admitting how going back to the stage scared her a lot, her 10-year-old daughter served as her inspiration. One time her child caught her crying and told her, with an embrace, that, "Mommy, you'll be great." "That's the guiding light for that moment; I'm here to show her how to be brave," she muses.
But this boldness won't end after the curtains have been closed, as these musicians will continue to make music individually—and hinted at possible joint efforts, too. "If lunch could make a concert, why not a song?" Hannah suggests. "And it's very feasible, kasi nga kapag magkakasama kami, ang ganda ng flow ng vibe."
Meanwhile, Acel will continue writing and producing music. "Sulat lang ako ng sulat," she notes, expressing her now hopeful way of songwriting to uplift her audience. And for Lougee, along with Mojofly, they hope to release a new single before the year ends.
---
Catch 'TANAW' on November 26, happening at the Theater at Solaire. Tickets are now available online via Ticket World and its partner outlets nationwide.