Manila Welcomes Wacoal's Flagship Store in Philippines
Filipinas with a taste for top grade intimate apparel have reason to celebrate with the opening of Philippine Wacoal's 10th store in the country
Philippine Wacoal Corporation is celebrating its 32nd year with the opening of its flagship store in Megamall! Despite the uncertainties of the times, the intimate apparel brand remains optimistic, with another store at Okada Manila slated to open later this year.
"The uncertainties have actually provided us with opportunities," says Philippine Wacoal's president, Ann Christine Palisoc. "Though our business was not spared from the economic disruptions resulting from COVID-19, we are more optimistic in the long term. As such, we seized the opportunity to open our flagship shop at the SM Megamall, one of the largest malls in the country."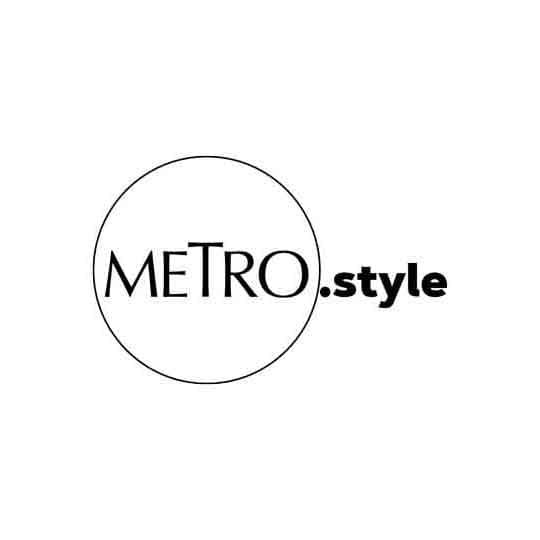 Wacoal Philippines Team at the ribbon cutting of its 10th store in the country, the flagship store, located at SM Megamall
After the customary blessing of the store and cutting of the ribbon, a mini fashion show is presented for media and VIP guests that includes broadcaster Ces Drilon, actress and beauty icon Aiko Melendez, actress and commercial model Sofia Andres, Teleserye princess Althea Ablan, teen actress Tanya Ramos and actress Melissa Ricks.
Later in the afternoon, event host Zara Carbonell anchored a talk about the "Perfect Fit" for a select set of social media opinion leaders.
For the fashion show, key pieces from Wacoal's signature collections were highlighted:
Girdles are control apparel staples for every mature woman who wants a polished finish to their OOTD. Romantics will love the bras and panties from the Lacey collection, which features intricate lace detailing, and push up functions to enhance the cleavage. Panties that match or complement the bras bring the look together.
Best Sellers are investment pieces for the practical, and busy, Filipina woman. It includes the popular Bandeau, the Gococi—a pull over style that combines the features of a bra and a camisole—among others.
There's something for younger sophisticates, as well: Wacoal's Mood series which features stunning designs that can fit to every mood. A travel version is the ultimate for young adventure seekers—they're foldable and quick-drying.
And of course, there is the on-trend Nighties, Camisoles, and Slips collection, which are luxuriously comfy for bed, or loungewear. They can be worn as outerwear, too, if you dare to bare.
For all the collections, expect only the best quality in terms of materials and product design. "The underwear is worn very close to our skin," explains Palisoc. "As such, it is very important that it fits perfectly and comfortably. We develop products that will best support the female form as it ages because at Wacoal, we focus not only on beauty, but, more importantly, on comfort and wellness, as well."
"This talk is based on more than four decades of study on women by the Wacoal Human Science Research Center," explains Palisoc. "And it is the foundation of the brand's product development."
Like it or not, our body changes as we mature. Weight loss or weight gain, childbirth, hormonal changes, lifestyle, chronological aging—these are just some of the factors that have an impact on our body. The good news is that Wacoal's collections were created to respond to these changes.
Carbonell explains why we need to know—and embrace—our "Body Age", in order to find the ideal underwear. Good underwear fulfills the needs of women from various Body Age brackets. Ideally, a younger woman will need bras and panties that enhance her body shape, while older women will need not just enhancement but support, as well.
At the talk, Wacoal Philippines also shared that this particular store carries post mastectomy brassieres, fillers, and prostheses. Women who have undergone mastectomy can shop in confidence because the staff are well trained to handle this delicate matter.
Lastly, Carbonell reminded the audience that one needs to invest time in fitting, because there are no shortcuts. The time spent choosing your underwear with care is a celebration of your body.
---
Discover "The Perfect Fit" and shop top grade intimate apparel at Wacoal's Flagship Store in Philippines located at 2nd floor, Bldg. A of SM Megamall. Online, shop at the Wacoal Philippines website, ZALORA, and Lazada. For updates, check out Wacoal Philippines on Facebook and Instagram.