Maxicare Launches SME Healthcare Plans
These plans are designed with entrepreneurs and their employees' health in mind, ensuring that SMEs will get quality healthcare with an affordable premium
Startups, micro, and small businesses have taken a hit during these times. SMEs are struggling to stay afloat, and the threat of employees getting sick is at an all-time high. When employees get sick, businesses suffer.
Even with this, some employers are unable to provide healthcare plans, thinking that it's an added cost to their expenses that are already piling up. However, some good news: there is a reliable, affordable healthcare plan; specially tailored to the needs and budget of an SME, and so healthcare could be available to all employees.
Maxicare SME Healthcare Plans are designed with entrepreneurs and their employees' best health in mind. In the #GrowthStartsWithCare Facebook Live event held for the members of the press last September 24, Maxicare unveiled their newest celebrity brand ambassador, entrepreneur Marvin Agustin.
He revealed how he chose to provide Maxicare SME Healthcare Plans to all his employees, even when his businesses were not as profitable as pre-pandemic times. He said that the changes and challenges were so big with regards to a disruption in the food scene. "We had to follow the safety protocols and at the same time, the threat of COVID is serious," he said. "That's one of the very first things to take care of and pay attention to—the safety of everyone. We won't be able to operate if people, your employees and your staff would get sick, and also not safe for the customers."
The entrepreneur admitted that at first, he was not keen on getting healthcare plans for his employees. Marvin says, "I'll be honest, before this partnership with Maxicare, even for myself I was afraid for the extra expense. But you know, hearing and learning about Maxicare's SME plans, they just made it convenient and affordable—and you wouldn't even think twice to get it. They made it within reach so that you can have it for yourself, for your company, and for your employees. You don't need to worry about how much you'll be spending, or if you will have protection if you do get sick."
He explained further that providing quality healthcare not only keeps his employees healthy. It's also for the sake of his many businesses. "Given that there's COVID, there's this threat of us getting sick anytime. When there are challenges like these, there's so much that is affected. No sales, but there's so much to spend on—rent, suppliers, salary of the employees. But if there's someone who gets sick, and you have no healthcare support, your expense will be huge and you'll have an even bigger problem. I'm happy that Maxicare reached out to me, have learned more. Now, I am more ready to do my business, to succeed with my team, and my team and my staff would also have peace of mind that if ever something happens to them, there's Maxicare that would help them."
When his employees are in tiptop shape, it helps make his businesses more profitable, showing that #GrowthStartsWithCare.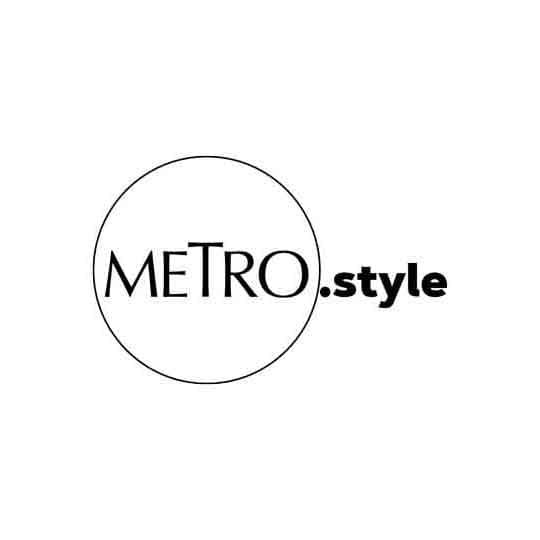 When compared to Maxicare's array of healthcare plans, SMEs will get quality healthcare with an affordable premium. | Photo by Cotton Bro on Pexels
With 33 years in the business, 1.6 million members, and accepted by over 1,000 hospitals and clinics around the country, Maxicare is truly a leading provider of the great healthcare in the country. Milky Gallegos, Assistant Vice President, Consumer Marketing of Maxicare, explains that with their reputation, SMEs view their healthcare plans as expensive or an extra expense, which is not the case. "Recently, we conducted a study among hundreds of employees across the country, and it turns out that SMEs, I mean those who don't invest in HMO, spend an average of about P21,600 per employee per year on healthcare expenses. So this is on top of payroll, and expenses such as cash advance, or pautang, you know whenever an employee or an employee's family member gets sick. It's a significant amount!" she shared.
When compared to Maxicare's array of healthcare plans, SMEs will get quality healthcare with an affordable premium. Milky explains, "Maxicare SME healthcare plans, offers plans that are a lot less than P21,000. In fact, depending on the size of your business, we have plans that start as low as P4,600 to P6,000 per employee per year. So this big difference in the amount of spending is something that a lot of SMEs are not aware of. And the key point that I want to make and to highlight today, is that investing in Maxicare SME healthcare plans, not only gives your employees access to quality healthcare, but also protects your business from unplanned expenses. It really is an investment for the employees and the business itself.
There are many product options to choose from, depending on the financial capabilities of each SME. Jen Limbaring, Assistant Vice President - Consumer Sales of Maxicare, mentioned that these Healthcare plans also cover pandemic-related diseases. Jen laid out the different healthcare plans:
Maxicare Plus is a comprehensive HMO program for small businesses with 10-99 employees
Maxicare Starter Plan is a comprehensive HMO program for micro businesses with 3-9 employees
Maxicare BusinessEssential is Maxicare SME's most affordable offer with options to have an Outpatient Care Program or an Outpatient Care + Confinement Care HMO program for companies with 3-99 employees
Micro businesses can get a plan for as low as Php 4,651 per employee per year. For small businesses, it can go as low as Php 6,260 for those with 10-19 employees, or Php 5,301 for those with 20-99 employees. These premiums per employee are considerably lower compared to the out-of-pocket expenses SME owners incur to cover the healthcare needs of their employees. In a recently concluded study done by Maxicare, SMEs now spend an average of Php 21,600 a year per employee's healthcare, as opposed to the Php 18,700 a year per employee that SMEs used to pay prior to the pandemic.
Learn more about Maxicare and the Maxicare SME Healthcare plan options at their website. You may also email customercare@maxicare.com.ph or call (02) 7798-7770.
---
Lead photo by Cotton Bro on Pexels