Metro Weekend Guide: December 13–15
Two weeks to Christmas!
We're almost there! With the holiday spirit continuing to brew in the air, our bodies start craving for rest and relaxation. Let our Weekend Guide help you figure out exactly how to get your much needed R&R this weekend, whether it's in the form of theatre, shopping, or music.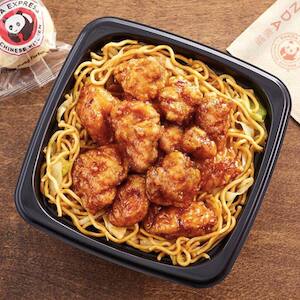 Panda Express' Orange Chicken | @pandaexpressph
Panda Express
Bldg. A, SM Megamall
Panda Express is finally in the Philippines! The beloved fast food restaurant has made its way from the United States to Manila, and we can't wait to dig into their crowd favorite Orange Chicken and Broccoli Beef, as well as new menu items exclusive to the Philippines, like the egg drop soup, mango sago, crinkles desserts! Visit their first PH branch in Bldg. A, SM Megamall, Mandaluyong.
Estancia
Meralco Avenue, Ortigas Center, Pasig
Estancia at Capitol Commons opened its East Wing a few weeks ago in an event graced by none other than Metro cover girl Heart Evangelista. The new wing comes with the newest branch of the SM Store, the first Ortigas Cinemas, and a well-curated selection of dining and retail shops, which is the perfect mix of high-end and affordable.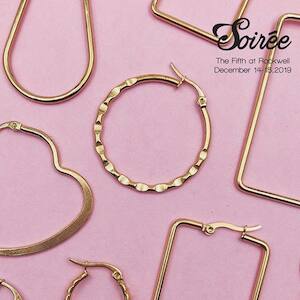 Pulseras by Kim | @soireebyretaillab
Soiree by Retail Lab
The Fifth at Rockwell, Makati
Soiree is a fashion and lifestyle shopping affair that brings together a community of small business owners to celebrate and support homegrown brands, in celebration of Retail Lab's 10th anniversary. Expect to see brands like 16th Bakery, Alchemista, Alice Clothing, Beth Despi, Botanic, Catalan, Coco & Tress, Cole Vintage, Coral Swimwear, Core Athletics, Crisp, Curtsy, Dulce Ricafort, Embrace, Eve the Label, Lahi Lifestyle, Lemonada, Lily Jewelry, Lola and Daisies, Mana Manila, Max and Olivia, Pili Beauty, Pulseras by Kim, Revival the Label, Twill Cavern, and so much more! Pre-register here.
Designer's Holiday Bazaar
Gallery of Greenbelt 5
The Designers' Holiday Bazaar is back for its 6th run at the Gallery of Greenbelt 5, and it's on its final weekend! The yearly holiday bazaar, organized and curated by sisters Bea Zobel Jr. and Sofia Elizalde, offers proudly Philippine-made products ranging from handmade accessories and fine jewelry, to woven bags and embroidered home decor, to scents, stationery, fashion, food and more.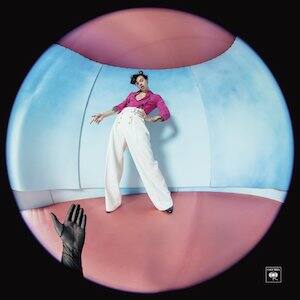 Fine Line is Styles' sophomore album | @harrystyles
Fine Line by Harry Styles
Out on Spotify/Apple Music December 13
Dana Delany (Desperate Housewives, Body of Proof) has called Harry Styles the "perfect reimagining of the 60's Brit rocker," and we couldn't agree more. Stream his newest album, Fine Line, starting tomorrow at 12 nn wherever you get your music. His first three singles, "Lights Up," "Watermelon Sugar," and "Adore You" are out, and people — including us here on Metro.Style — can't get enough of them.
Tanghalang Pilipino's Lam-ang
Little Theater, Cultural Center of the Philippines, Pasay
Playing at the CCP's Little Theater is Tanghalang Pilipino's Lam-ang, starring JC Santos and Anna Luna. It's a reimagining of the one of the oldest folk epics of Luzon, chronicling the conquests of Lam-ang from the land of Nalbuan while envisioning local traditions that are being lost, ancient customs and lores that are being forgotten, and vestiges of our affluent past that are in danger of disappearing forever. Get your tickets via Ticketworld.
Ballet Philippines' Cinderella
Main Theater, Cultural Center of the Philippines, Pasay
Anybody fancy a sparkling Cinderella for Christmas? Ballet Philippines' holiday season offering will be perfect for you and the family. "The family classic, the little children's favorite, the magical tale of Cinderella," writes resident theatre critic Philip Cu-Unjieng, "is back. And along with Alice Reyes' choreography (Nonoy Froilan is Regisseur), Salvador Bernal's set design, and the Tchaikovsky score; the story is brought to amazing and amusing, vibrant life. To see the faces of the young girls watching, and evidently transported to a kingdom far away, was enough for this cynic to salute Ballet Philippines on this production." What are you waiting for? BP's Cinderella is on its last weekend, so make sure to nab those tickets ASAP.
Streaming on Netflix
Drawing from personal experience, director Noah Baumbach dissects his divorce with actress Jennifer Jason Leigh in Marriage Story starring Scarlett Johansson and Adam Driver. The film is a "compelling watch," as there are "no heroes or villains here," writes Cu-Unjieng. "It's real situations and complex people having to go through a stressful time. You love how one scene with their respective lawyers talking for minutes starts off with just close-ups of Charlie and Nicole. It's indicative of how so much happens during these processes with the actual people involved detached and in a surreal situation—and yet, they're the ones living with the consequences."
Motherless Brooklyn
In cinemas near you
Motherless Brooklyn, a novel by Jonathan Lethem, is the source material of this Edward Norton flick. Though there are some liberties in this adaptation starring Norton himself, the film is still "eminently watchable," writes Cu-Unjieng. "What surprised and delighted me about [this movie] is that despite the attempt to make this a very stylized period drama or detective story, and the obvious desire to make statements about such weighty subjects as racism, inner city corruption, and the cover of gentrification; the film is very watchable and deadpan humor is introduced at every opportunity."
Streaming on Amazon Prime
Stellar performances — brought to you by Annette Bening and Adam Driver – abound in this Amazon Prime Original about the decade-long investigation into the CIA's systematic use of illegal detention and "enhanced" torture techniques on suspected Al Qaeda terrorists. "Documentary-like zeal in the presentation of the facts and sequence of events makes this a rather challenging watch," admits Cu-Unjieng. "Director Scott Burns refuses to romanticize or convert the drama into thrilling action. More than dramatic, this is about density and taking a very sober and realistic exposition."