Metro Weekend Guide: January 17–19
Movies, TV shows, and theater plays to watch this weekend
Welcome to mid-January! Just like that, we're already halfway through the first month of the new year and the new decade. How are we all holding up so far? Below, all the movies, TV shows, and theater plays you need to see this weekend.
Grace and Frankie Season 6
Grace and Frankie returns for a sixth season on Netflix. Grace (Jane Fonda) gets married to Nick, and a whole lot more shenanigans with her partner-in-crime Frankie (Lily Tomlin) take place. Season 6 of Grace and Frankie can be streamed on Netflix.
The Good Place Season 3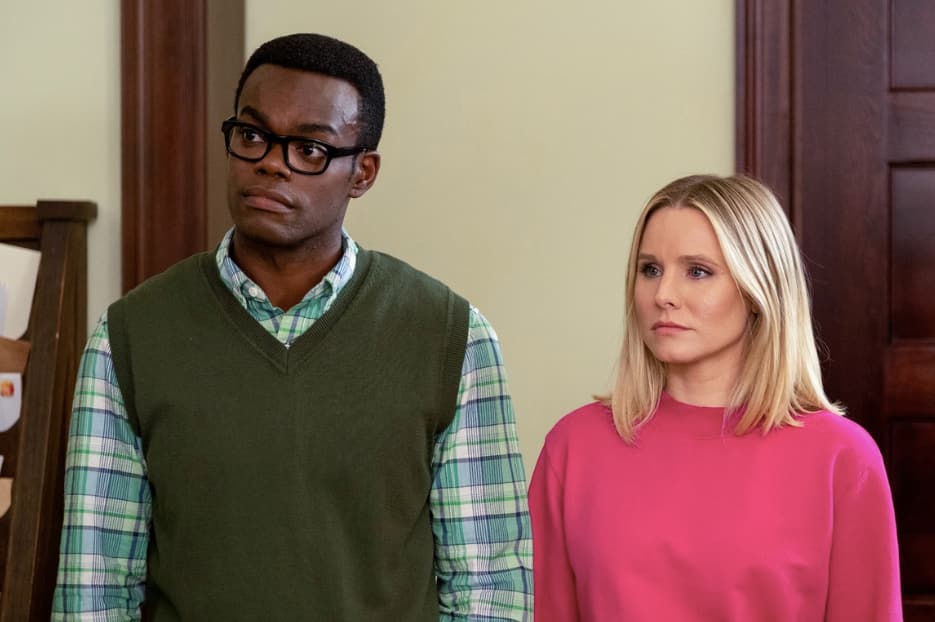 William Jackson Harper and Kristen Bell in The Good Place | NBC
While the fourth and final season of
The Good Place
has been out for a while now, Netflix recently dropped the show's third season. In season three, the gang become participants in a research study run by Chidi and his colleague Simone about near-death experiences and ethical decision-making.
The Good Place
made Metro.Style's list of the Best TV Shows of the Decade for its smart comedy and incredible performances.
Season 3 of The Good Place can be streamed on Netflix
.
Six-time Oscar nominee Jojo Rabbit from Taika Waititi is Philip Cu-Unjieng, our resident film and theater critic's Three Billboards of 2019. That's an incredible distinction, so head to the cinemas to catch this film. The story revolves around a 10-year-old boy during the waning days of Nazi Germany and World War II. What's Jojo (Roman Griffin Davis) to do when all around him he sees Nazi propaganda, and Hitler Youth beckons. At heart a sensitive, reasonable boy, he succumbs to mob mentality, and fashions himself an imaginary friend in the form of Adolf himself (cheekily played by Taika). The conflict arises when he discovers his mother (Scarlett Johansson) has been hiding a young Jewish girl in their house's crawl space. To expose the young girl would mean implicating his mother and guaranteeing her execution. Jojo Rabbit is showing in Ayala cinemas.
According to Cu-Unjieng, the film Richard Jewell is a gut-wrenching examination of recent history and how both government and media can step all over a person's rights in the pursuit of solving cases and selling newspapers. Richard Jewell is showing in cinemas near you.
Ballet Manila's "Sleeping Beauty"
Originally slated for December 2019, Ballet Manila's "Sleeping Beauty" was put on hold after the Star City fire that had engulfed the Aliw Theater. This weekend, the show goes on at the Newport Performing Arts Theater in Resorts World Manila. Tickets are available via Ticketworld.
"The Quest for the Adarna"
"The Quest for the Adarna" is Repertory Theater for Young Audience's first original musical, enlisting theater greats Luna Griño-Inocian to write the book and lyrics, Rony Fortich to create the music, and Joy Virata, Jamie Wilson, and Naths Everett to direct. The show has taken the Adarna avian folk legend, and turned it into an accessible, lavish musical, set in the English language, starring Carla Guevara-Laforteza and Cara Barredo. "The Quest for the Adarna" runs until January 25th; tickets are available via TicketWorld.
Lead photos from Netflix, Fox Searchlight, NBC, and Ballet Manila