Youth Is Served!: The 2019 US Open Recap
The recently concluded US Open was a welcome Cinderella party for two young players, getting their opportunities to mix it up with still active tennis legends-to-be
This was the 2019 US Open which could be subtitled "A Funny Thing Happened On the Way to the Finals." On the men's side, what had for countless finals been the familiar refrain of watching a combination of Novak Djokovic, Roger Federer and/or Rafael Nadal making it to the semi's of a major, was suddenly wiped out when it was only Nadal left standing in the semi's. He made it through, to meet 23-year old Russian Daniil Medvedev in the Sunday men's finals—a first time in a Slam final for the Russian.
On the women's side, it was fairytale come true time, as a 19-year old Canadian, Bianca Andreescu, made it to the Saturday finals; and in a drama-filled encounter, beat Serena Williams 6-3, 7-5. First Canadian to win a Slam tennis title, Andreescu had to contend with a jam-packed stadium that was vociferously rooting for Serena to annex her history-making 24th Grand Slam title. Alas, it was not to be—and so after flying under the radar for the whole tournament, Andreescu was the overnight sensation of Canada, and was gifted the hashtag #SheTheNorth, referencing the Toronto Raptors NBA title of earlier in the year.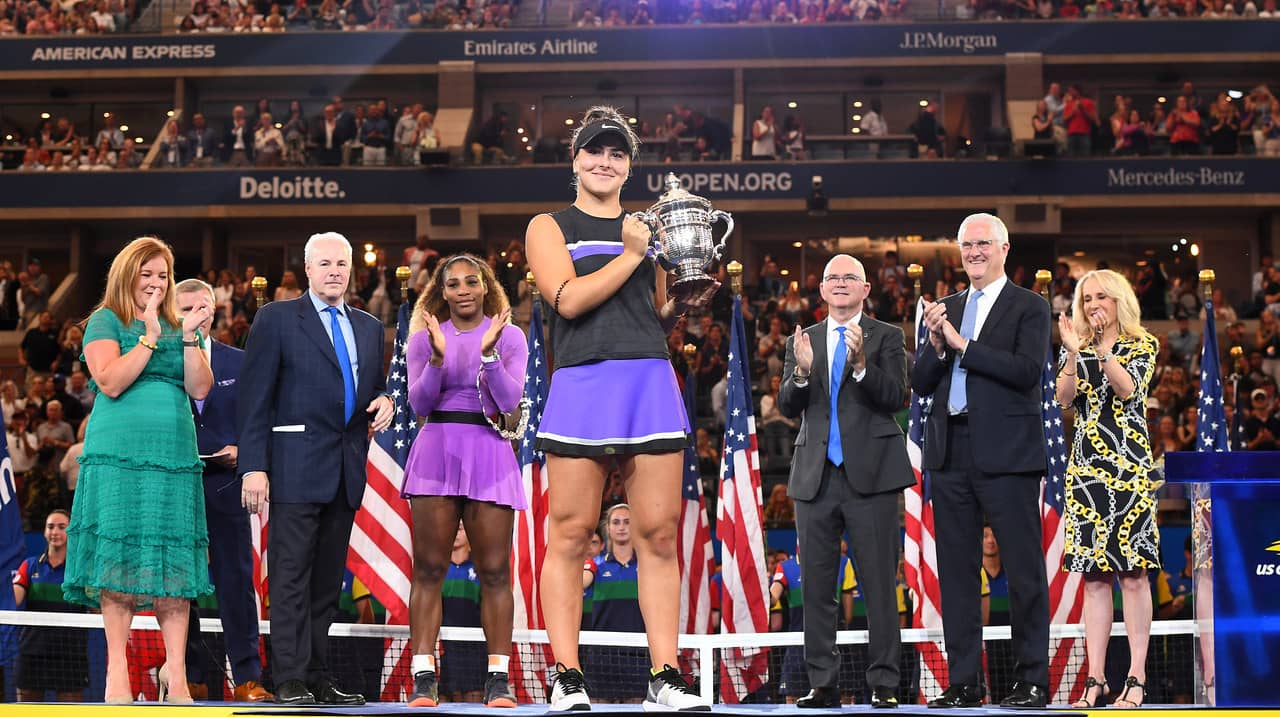 Women's Singles Champion Bianca Andreescu | US Open
For Serena, this is the fourth Slam final she's reached where she's come up short, so that must be especially frustrating for a player who's dominated the game for two decades now—Serena's first major was the US Open of 1999. As for Bianca, we've literally watched the birth of a new tennis star. Born in Canada to parents who originally came from Romania; I have to guess that as a result of this win, Romanians are gnashing their teeth wondering how they can repatriate Bianca, so Romania would have a 1-2 punch of Simona Halep and Andreescu.
Before moving on to the men's finals, can I just say that I fervently hope Andreescu will be wary of the Osaka lesson. This time last year, Naomi Osaka was the toast of women's tennis, and she solidified her US Open upset of Serena, by winning the Australian Open in January 2019. But since then, her career has spiraled; changing coach, having personal issues, and just not having her head in the game when it needed to be. So much raw talent undone by lack of mental preparedness, and that Aussie Open is the last tournament she's won, and she's lucky to even reach the second week of the Slams. If that's the price of success, I pray Andreescu doesn't succumb to the same pitfalls.
For Daniil Medvedev, he's reached a stage where one has to go back all the way to 2005 to find a Russian winning a Slam title—Marat Safin in the Aussie Open. Yevgeny Kafelnikov was the first Russian to claim a Slam title, the French Open of 1996. To say it's been a tumultuous two weeks for Medvedev to face Nadal across the net would be a gross understatement. From being booed in the early rounds, giving a finger to the crowd, and going from Bad Boy to "repentant" darling of the tournament in just 14 days is one heck of a storyline, but that's exactly what has transpired.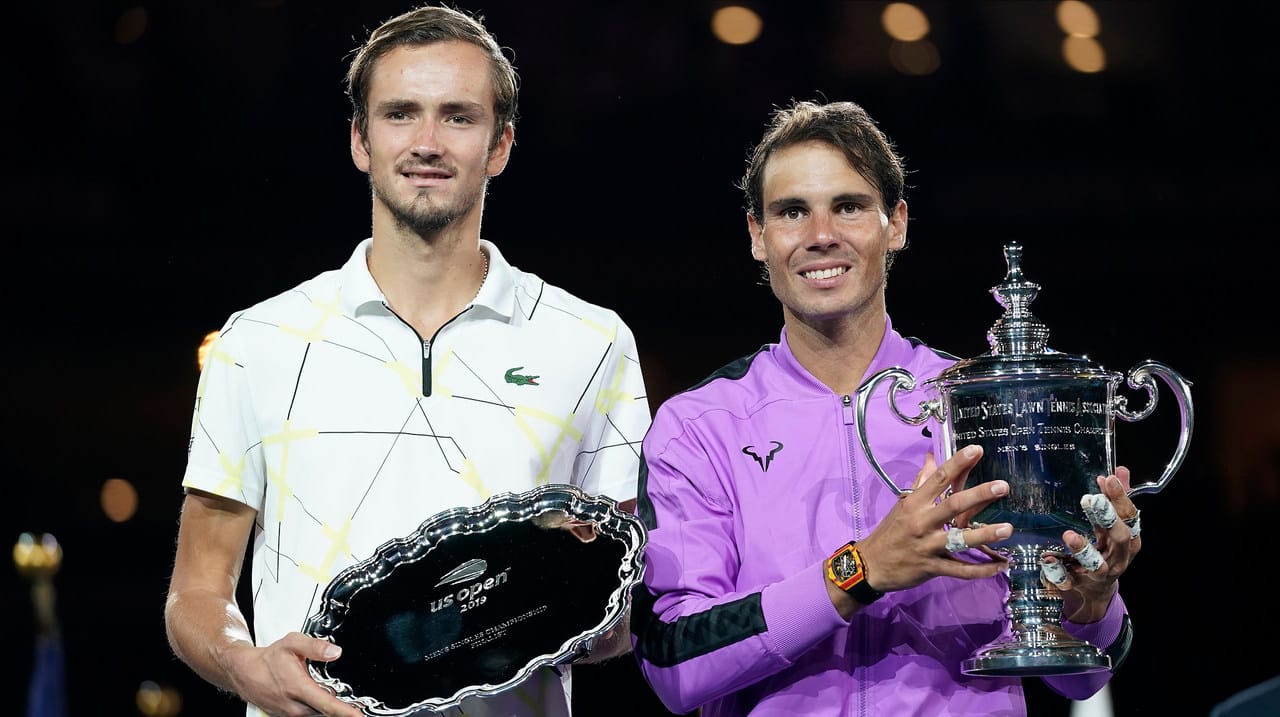 Finalist Daniil Medvedev and Men's Singles Champion Rafa Nadal | US Open
The third and fourth sets of the Nadal-Medvedev match were the eye-opener for those who doubted the Russian being on this stage. Down by two sets, he didn't just roll over and concede. Despite his ungainly movement, he outplayed Rafa in the long rallies, and would find a way to be there to return each ball, with unbelievable hand-eye coordination. In a tight fifth set where again he refused to just play dead, Medvedev ended up short, but only by the skin of his teeth.
In the end, it was Rafa gaining his 19th Grand Slam win, now just one behind the 20 of Roger. That gives Rafa two Slam titles of 2019; with Djokovic having won the other two. For someone who was once regarded as a one surface player (Europe's clay courts), it says much about Rafa's readiness to adjust and learn that he's also won on grass, and on these US Open hard courts.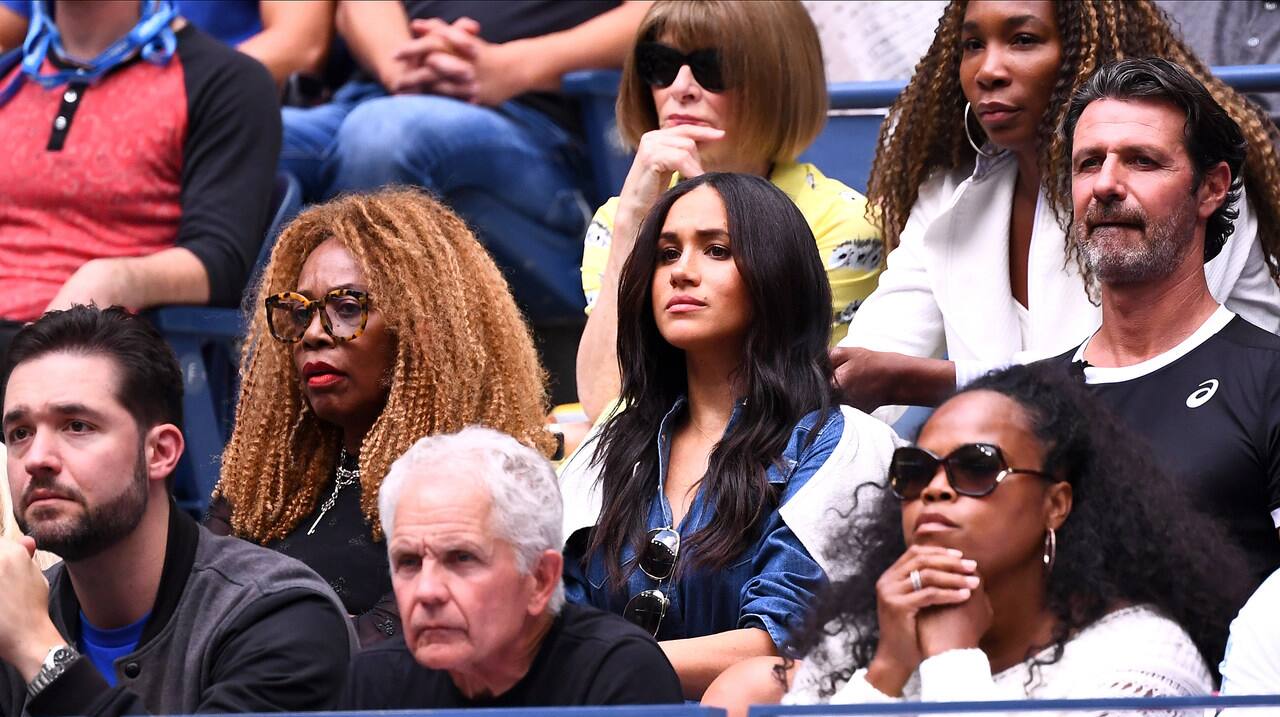 Alexis Ohanian, HRH Meghan Markle, Anna Wintour, and Venus Williams | US Open
So that's the 2019 US Open in a nutshell. One little funny footnote, there's a unconfirmed report that Serena's coach was concerned about the Duchess of Sussex, Meghan Markle attending to cheer on good friend Serena (photo shows the HRH with Anna Wintour); as Serena had lost her Wimbledon final when the Duchess had attended. Superstitious bunch these people in tennis, just watch Rafa with his lined-up water bottles, and the ritual he goes through before receiving a serve. Welcome to the glaring limelight, Bianca!