13 Moments That Make 'Hometown Cha-Cha-Cha' A K-Drama That Will Stay In Our Hearts
Let's remember our favorite healing drama on a good note and look back on those heartbreaking and heart-warming moments that tugged at our heartstrings
The premise is simple: A city girl's car breaks down in a small town, and a country boy reluctantly comes to her rescue. It's the perfect formula for a classic romcom, but through the course of its 16-episode run, Korean drama Hometown Cha-Cha-Cha showed us it was anything but. A pragmatic, designer label-loving dentist, Yoon Hye-jin (Shin Min-ah) finds herself in hot water after committing a professional mishap. She heads to the idyllic seaside village of Gongjin for some soul searching, and encounters handyman Hong Du-sik (Kim Seon-ho) after he finds her missing shoe in the ocean.
Away from the luxuries she enjoyed on the daily in Seoul, Hye-jin struggles to find her place and her peace in Gongjin. Her new life involves interacting with a bunch of quirky, nosy townsfolk, each with their own heartwarming and heartbreaking stories to tell. In the periphery is the mysterious Chief Hong, who, despite being well-loved in the village for his diverse skill set and kind heart, refuses to divulge anything about his life.
There's an inexplicable, raw, and genuine sense of magic that allows us to just rest in Hometown Cha-Cha-Cha. As we move deeper into the storylines that stitch this drama together, we grow more involved with these characters, who are so wonderfully fleshed out that we end up forgetting they're fragments of fiction. We are Hye-jin, the newcomer in town, seeing everything for the first time and trying to make sense of the wonder of it all. But, unlike her, we cannot stay in Gongjin forever.
It's been awhile since the drama ended—a conclusion that, unfortunately, grew polarizing due to real-life events. The dust is settling now, though; all is almost well. Let's remember our favorite healing drama on a good note and look back on those moments—there are so many we're sure we missed a few!—that tugged at our heartstrings.
Happy reminiscing, chingus! May we all find our Gongjin, wherever, whatever, or whoever it may be.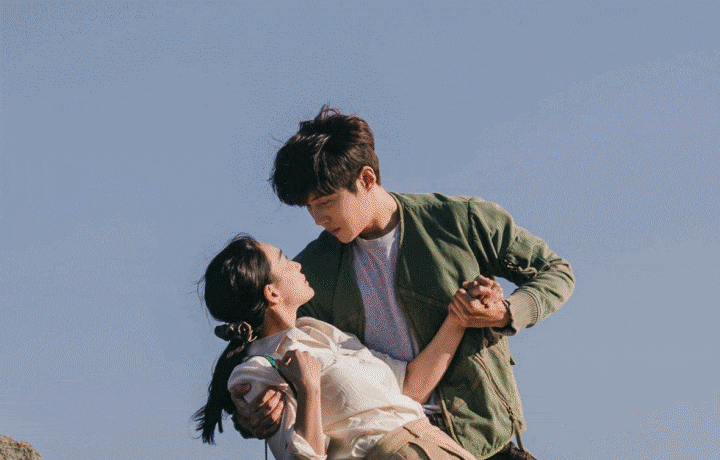 TOP HEARTBREAKING AND HEART-WARMING HOMETOWN CHA-CHA-CHA MOMENTS WE'RE NEVER GOING TO FORGET
TOP HEARTBREAKING AND HEART-WARMING HOMETOWN CHA-CHA-CHA MOMENTS WE'RE NEVER GOING TO FORGET
And that's our roundup of the most unforgettable moments and scenes from K-drama Hometown Cha-Cha-Cha starring Shin Min-ah and Kim Seon-ho!
How does our list of top HomeCha moments compare to yours? Did we miss anything? Let us know!
All photos courtesy of Netflix, tvN, with gifs from Tumblr, Twitter