7 Must-See Korean Movies and Series Coming to Netflix Soon
From Song Joong-ki in 'Space Sweepers' to Ji Chang-wook and Kim Ji-won in 'Lovestruck in the City', there's so much awesome K-content arriving on Netflix in the coming weeks!
2020 may have been a crazy rollercoaster ride so far, what with a global pandemic, but one of the few good things to come out of it is definitely the fact that we get a lot of quality content delivered right into our phones, TVs, and tablets... especially through Netflix! Moreover, it's also been a fantastic year for Korean entertainment and storytelling, no doubt, with more and more people tuning in all across the globe.
"This year marked an incredible milestone for Korean filmmakers with the triumphant of Director Bong Joon-ho's Parasite winning the Oscars, positive reviews around Netflix film Time to Hunt, and the global popularity of #Alive via Netflix across the world. Netflix is at the forefront of changing the way entertainment is enjoyed throughout the world. We believe that great stories can come from anywhere and travel everywhere. We're bringing Korean storytelling with the goal to entertain our members around the world," said Minyoung Kim, Vice President of Content for (Korea, Southeast Asia, Australia, and New Zealand) at Netflix.
Here's some fab news to make your day—Netflix (which is currently servicing K-dramas such as Start-Up, Do Do Sol Sol La La Sol, and Private Lives) just announced that they are bringing a total of seven choice and incredibly exciting K-entertainment picks to the platform in the coming weeks. Find out what these must-watch titles are and when they're arriving on the platform below!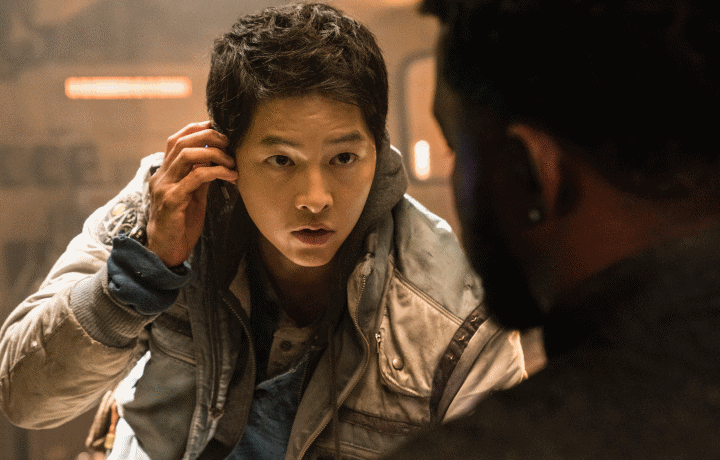 7 Must-See Korean Movies and Series Coming to Netflix
7 Must-See Korean Movies and Series Coming to Netflix
All photos courtesy of Netflix