A Love Letter To Pinoy Culture And Heritage: A Spoiler-Free Review Of 'Trese'
So, you want to watch the Philippine folklore anime series on Netflix? We give you all the reasons to start streaming now
"When crime takes a turn for the weird, the police call Alexandra Trese."

The Trese animated series on Netflix is probably one of the biggest breaks for Filipino comics in the global market. The tales of Filipino supernatural beings like aswang, kapre, tikbalang, and tiyanak, which we grew up hearing and telling, take the screen in an action-filled ode to Filipino culture and heritage. This time, there's no masking the grit and grime of Metro Manila, the corruption in the underground, the people living in cemeteries, the beautiful Tagalog words—all of them are part of the story that is Trese.
Trese is set in Manila, where we find the babaylan-mandirigma named Alexandra Trese, tasked to keep the balance between the human and supernatural worlds. She inherited this mission from her father, Anton Trese, and is flanked by her trusty "sidekicks" Crispin and Basilio, whenever she is called to help out in crime scenes that logic just couldn't solve. Sometimes it's a tikbalang having too much fun, a stage duwende who has taken a liking to the spotlight, or something more sinister brewing that's set to upset the balance that the Treses have been keeping for years.
Is it a horror story? Is it comedy? Is it an action anime? Trese is a lot of things. Supernatural creatures usually would appear in horror stories, but what will surprise you is that sometimes, it's not the kapres or aswangs who are bringing the horror to Manila.
Comedic, at times, yes. Inspired by the formula that Marvel has mastered over the years, Trese brings a hint of fun and color into even the darkest and most disturbing cases, bringing a smile or a laugh now and then thanks to quirky characters like Crispin and Basilio, the trusted bartender Hank, or the supernaturals friendly to Alexandra.
Action-filled? Definitely! Trese shines best in these moments, when Alexandra somersaults for an attack, and the kambal brings out their guns for an all-out aswang fight. Add in some spells and magic to the mix and you've got a segment fit to join the shounen anime royalties.
Filipino at the core
"This is one of those special projects where everyone who worked on this, on every level—from development to production to marketing and localization—shared the same passion in bringing this series to life and sharing it with the world. This was a global collaboration with the creatives being led by Filipinos," says Tanya Yuson, writer and executive producer of Trese. And to be fair, her words do ring true throughout the series, because the whole Trese experience felt like a love letter to Filipino culture and heritage.
The show starred Filipino supernatural creatures; that was a given. But every detail was carefully and patiently put together so that none of it feels desperate. None of the whitewashing and misrepresentation that many Hollywood-created adaptations would usually go under fire for. Here, you're walking the streets of Metro Manila as if you were there, you're stuck on the MRT just like a normal day, and you're sharing a cup of taho and stale bread after an all-nighter.
This all made sense as showrunner Jay Oliva and his art director Jojo Aguilar flew to Manila in 2018 for their Story Summit, so they can be introduced to the highlights of Manila that were included in the book.
David Hartman, episodic director of Trese, shares that they "based a lot of the scenes within real locations. Often, I used Google Street view to peruse Manila, looking for good locations we could use in the animation. It also helped—and made it even more personal—when JoJo would bring in family vacation photos for us to use as reference."
The themes, as well, hit too close to home. Family is such a recurring theme across Trese. When you've got responsibilities being passed down the generations, old ancestral homes filled with both laughter and pains, and families forged not by blood but by love—that is undeniably as Filipino as it can be.
More current and relevant references also make it to the show, as if Budjette and KaJO were actively commenting on the world as we know it. When a prisoner is brought to the police station and the cops are saying "nanlaban siya," when you hear a particularly passionate mayor claiming that "change is coming," when you've got the stench of corruption wafting through every manhole, then you know you're truly home.
You've got very Pinoy creators, a Filipino-American showrunner, and a passionate group of Pinoy-descended cast and voice actors to bring Trese to life. And no, none of them were trying to sell Filipino to the world. Even the English voice actors were glad to flex their Filipino-English accent. All they were doing was staying true to their Filipino roots, telling the story of Pinoy culture and heritage—and it was good and fresh and fascinating enough that the world will want to take a look.

Trese's roots
Just like the best animes out there, Trese's roots actually go back to a Filipino komiks series. Trese started back in 2005 when komiks enthusiasts Budjette Tan and KaJO Baldisimo teamed up to create a komiks starring Filipino supernaturals. What started as 20-pager standalone adventures of Alexandra Trese and her kambal sidekicks eventually draw a cult following, giving birth to a series of graphic novels and offshoot stories. The series even bagged the Philippine National Book Award for Best Graphic Literature of the Year three times in 2009, 2011, and 2012.
If you have not touched a comics page in your life, then don't fret. Because the animated series builds beautifully on the material set by its source material, that you'll be able to appreciate and understand everything without doing prior research. But be prepared because the animated series will pull you in the lore so well you'll want to experience the entirety of the universe through the graphic novels.
Those who have read the comics are also still in for quite a ride, because while the anime has been very respectful of its source materials, there are new stuff and new twists to look forward to and experience.
"In my first call with Jay (Oliva, showrunner), Tanya (Yuson, writer and co-producer) and the team, I told them that they can change the Trese mythos as they see fit for the show, just as long as they don't give her a pink coat, a talking cat, and that she doesn't wrinkle her nose to cast a spell," says Budjette. And while the writers and the showrunners did introduce some new spices and ingredients to the broth, the dish that is Trese remains delicious, mouth-watering, and satisfying.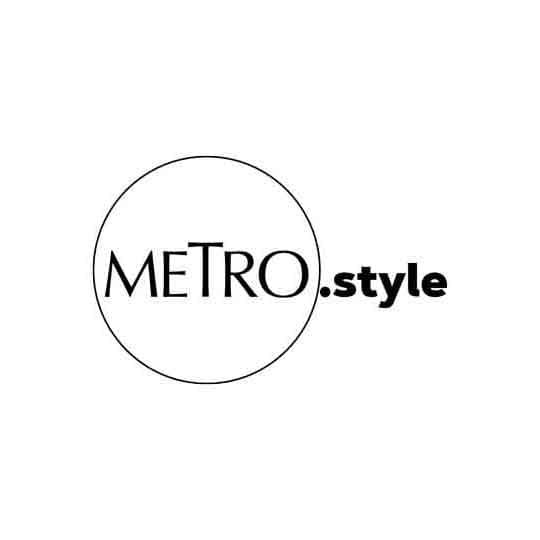 A page from the original Trese comics | Comicon.com
Trese has come a long way—to the excitement of the many fans it has amassed over the years, and to the welcome surprise of the many fans that it will make, thanks to the animated series.
But as a fan of the comics, this writer will always go back to this afterword that Budjette wrote in 2011 for Book 4: "During the summer of 2010, director Joel Limchoc asked us to collaborate with him on a film featuring Alexandra, the kambal, and the rest of Manila's underworld… Unfortunately, after much pencil pushing, we were told hat that 10-minute film would've cost millions of pesos… It's always fun to imagine what it would be like for Trese to be adapted into a live-action movie or an animated TV series, but such a project would take many months (maybe years) and would require millions. Which is why, as much as it would be a dream come true to see Trese on screen, me and KaJO have decided to focus on the sure thing we know will get done and get produced: making more Trese comic books."
It took them more than a decade, yes. But here we are. So don't you dare miss it.