20+ Unforgettable Scenes from 'Crash Landing On You'
It's been a year since the drama dropped on Netflix but it has yet to leave our hearts!
Crash Landing on You came into our lives like a gift—and it's simply a gift that keeps on giving. Like you, we loved the drama so much. We learned a lot, such as how to love completely and to have no regrets, and we shared a lot of unforgettable moments with its lead stars Hyun Bin and Son Ye-jin who had brought their characters of Ri Jeong-hyeok and Yoon Se-ri so vividly and so beautifully to life.
Never has a drama captivate the world like CLOY has… and perhaps, none ever will in quite the same way. To celebrate a year since the series came into our lives, we list some of our favorite, memorable scenes in no particular order, and just because we miss BinJin so much!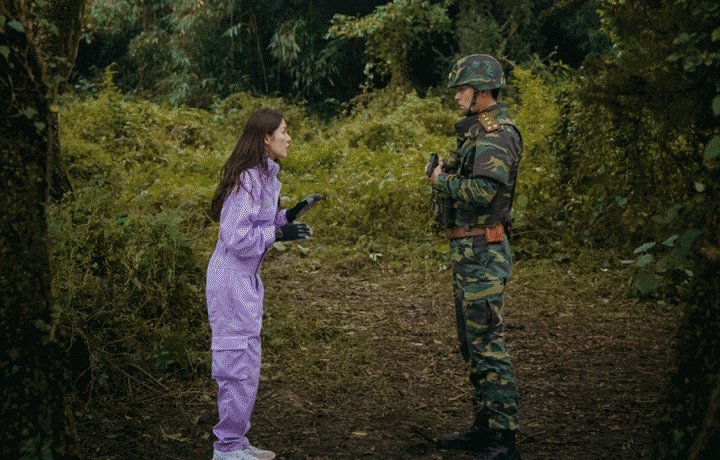 20+ Unforgettable Scenes from 'Crash Landing On You'
SWIPE LEFT OR RIGHT
TO NAVIGATE BETWEEN PAGES
A Fated Encounter in the Forest
Staged Kiss on the Boat for Cover
Capt. Ri Ties Se-ri's Hair
Se-ri gets Jeong-Hyeok a Tomato Plant
Captain Ri Finds Se-ri with Scented Candle
Bringing Se-ri Home in Romantic Treeline Setting
Captain Ri's Leap of Faith
Captain Ri Risks His Life for Se-ri
Se-ri Giving the Comrades Hearts... and Captain Ri Getting Jealous!
First Snow and Chimaek Together
"A single step, should be okay."
Flashback: Chance Encounter in Switzerland
Train Ride and Camping Under the Stars
Captain Ri Reunites with Se-ri in His Home...
... and Playing the Piano Again!
Kim Soo Hyun Makes a Hilarious (and Memorable) Cameo
Jeong-hyeok Playing Online Games on Se-ri's Computer
Talking About Their Future Together
Paragliding in Switzerland Leads the Couple to Finally Reunite
BONUS: Our Fated Lovers Find a Way to be Together
All photos courtesy of Netflix, The Swoon, and tvN