First Impressions: Things We Love About 'Love Scenery'
Did you miss Put Your Head On My Shoulder male lead Lin Yi? He's back to romance you and he's with beautiful actress Xu Lu to create onscreen magic with the trending C-Drama Love Scenery.
Heads up! Love Scenery will send you screaming and squealing with so much kilig.
The new Chinese drama is about Liang Chen (Xu Lu), a beautiful and popular singer who shines on stage but is quite terrible as an online gamer who needs to up her skills to represent a gaming company better as its model. Enter Lu Jing (Lin Yi), a handsome and smart university student who is also a popular gamer. He unknowingly encounters his favorite singer online and deals with her unbearable gaming skills. How their paths will cross and how their journey will unfold is something you have to find out. It's going to be a fun ride!
The first few episodes released got the viewers readily hooked! And why not? It has the right amount of curiosity-inducing storyline and the romance and comedy are *chef's kiss*---it's hard to stop at just one or two episodes. Both Lin Yi and Xu Lu are good-looking individually, but together? They're a delight to watch!
Here at Metro.Style, we want you to have the best fangirling and viewing experience so we are equally excited to recommend this show and list down the things we love about the first few episodes of Love Scenery. Don't blame us though if you suddenly develop an obsession for Lin Yi and his hypnotic stares and smile or when you start losing sleep just thinking about the funny love story.
Ready? Here we go!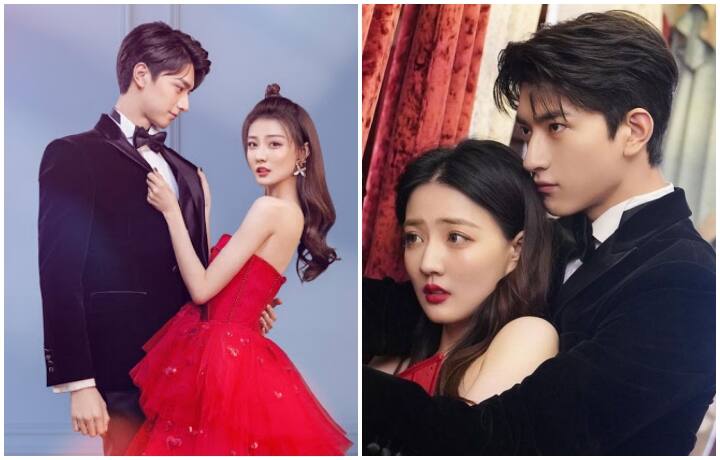 What We Love
What We Love
The response of the viewers to the drama was so encouraging that Lin Yi expressed his gratefulness and posted this on Weibo on April 18, 2021:
"Thank you very much for supporting my new drama Love Scenery. This Weibo sweeping activity, [I] felt everyone's enthusiasm and care. I played a lot of interesting games and I also got to know Qihao. Who is it? Hahaha! A lot of people are paying attention to the trend of the plot. I want you to be spoiled. I can only secretly say that people are getting more and more curled up. Please be careful when watching. I won't say more about the others! I hope everyone can reap Love Scenery while chasing the drama." (Translation: Chinese Star Updates FB)
Get your Lin Yi and Xu Lu fix and watch Love Scenery—the C-Drama that fans are currently talking about. Have fun with each episode currently streaming and available on iQiyi and WeTV.