Get To Know: Sweet and Dreamy Leading Man Lin Yi of 'Love Scenery'
It must be the dreamy stare or the sweet, mesmerizing smile. 'Put Your Head on My Shoulder' and 'Love Scenery' leading man Lin Yi really knows when and how to turn his charms on, command attention and melt hearts in one fell swoop.
"I have the halo of a male lead…"
It might have been a line comically yet confidently delivered by rising Chinese young actor Lin Yi as Lu Jing on the romantic comedy drama Love Scenery, but it aptly describes the actor's aura and his foray in the entertainment industry. In fact, he made his C-drama debut in 2019 with no less than a lead role on the hit series Put Your Head On My Shoulder opposite actress Xing Fei.
In a sea of handsome young Chinese actors, Lin Yi stands out because of his boy-next-door charms, his prominent semi-aquiline nose and easy-going, playful countenance which clearly shows on behind-the-scene clips of his dramas. He can easily make his leading ladies and the crew laugh with his antics.
The 22-year-old actor hails from Hebei, China and was born on January 11, 1999. Just on his college freshman year, he was discovered by an agent and signed him up with Tangren Media Co. Ltd. In 2017, he found himself joining the reality show Handsome Youth Society where 11 handsome and talented contestants from different parts of Asia will be trained to dance and act and be on their way to become the ideal idol. His next project was competing for the Youko fashion variety show called Crazy Wardrobe which landed him on the sixth spot. His acting and big screen debut happened in 2017 as well through the sci-fi film Hope Island with Duan Yihong and Hollywood actor Andy Garcia.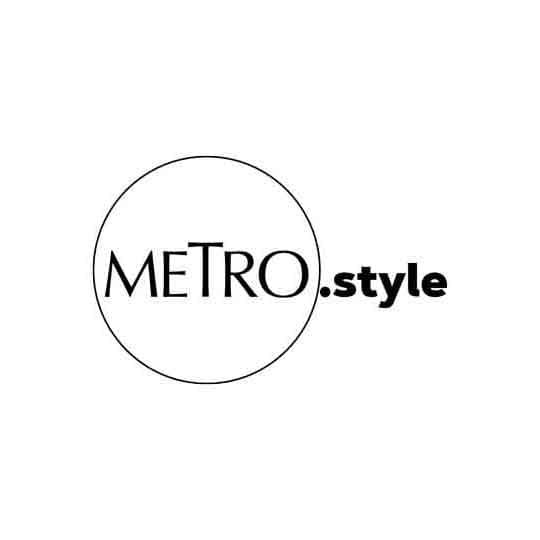 Get romantic with 59 Flower Cafe | 59 Flower Cafe
However, starring on Put Your Head on my Shoulder in 2019 as Gu Wei Yi, a genius Physics student who unexpectedly falls for his dormmate's friend Situ Mo (Xing Fei), proved to be a breakthrough project for Lin Yi. The drama received positive reviews and was ranked as one of the top most romantic dramas of 2019 by Hotpot TV. Not only was it a domestic success but it was also an international one with a particular massive following in Thailand where Lin Yi and co-star Xing Fei held a fan meeting. He won Best New Actor at Golden Bud—The 4th Network Film and Television Award for his role as Gu Wei Yi as well as Youth Artist of the Year at the Tencent Video All Star Awards in 2019.
With his return to Chinese dramaland with Love Scenery as Lu Jing, a smart university student and a popular gamer who falls for an idol singer, Lin Yi surprises fans and viewers once more with improved acting and a variety of skills to showcase.
"I have acquired a lot of skills. If you watch this drama, you'll see Lu Jing has a lot of skills. By acting in this drama, I learned to skate and to perform on action scenes," he said to WeTV.
Growing curious about Lin Yi? Metro.Style lists down some interesting trivia about the young leading man.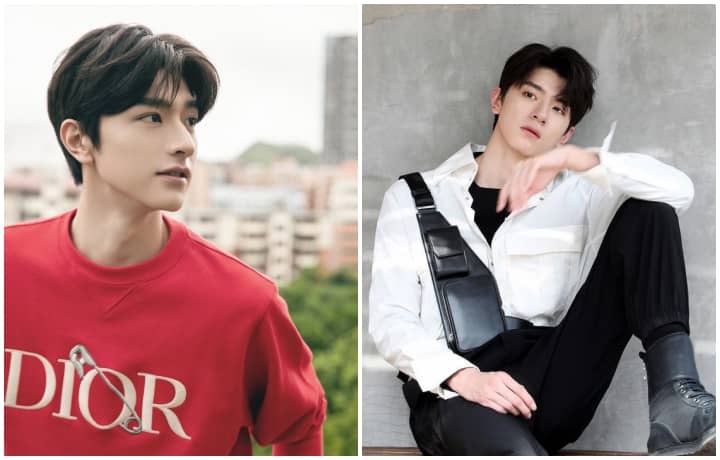 Lin Yi
Lin Yi
Lin Yi is a fast-rising actor in the C-entertainment but you can still catch up on his drama projects.
Put Your Head On My Shoulder. Situ Mo (Xing Fei), a graduating student, is at a crossroads of her life trying to decide what to do with her dreams and even with a first love. She couldn't find the courage to make decisions for herself. Enter Gu Wei Yi (Lin Yi), an extraordinary Physics student, who helped changed Situ Mo's life and falls in love with her despite their initial clashes.

The Blessed Girl. Suchuan, a land shrouded in mystery and desolation, is led by a young monarch Yuan Yi (Lin Yi) who ascends to the throne vowing to end the suffering of his land by looking for someone with enough spiritual power to end the evil powers lurking in his land. Yuan Yi disguises himself as a commoner and meets Ling Long, a young girl with incredible spiritual power. Is she the savior Yuan Yi has been waiting for?

Love Scenery. Lu Jing (Lin Yi) is a popular gamer who also excels at computer and big data research. He found himself training and assisting an inexperienced gamer online who turns out to be his favorite idol singer Liang Chen (Xu Lu). The two are brought together not only in pursuit of dreams and career interests, but also of their growing attraction to each other.
Lin Yi will soon be reportedly seen on upcoming dramas Daxi Makes a Wish, Jump Into The Snow, The Only One, Memory of Encaustic Tile and I Told My Crush to the Wind. The future, indeed, looks bright for C-Drama's boy-next-door leading man.
Catch Lin Yi on his various dramas streaming on Netflix, WeTV and iQiyi.