8 Reasons Why We Love China's 'A Love So Beautiful'
If you're still wondering if watching C-Dramas is worth a try, you may consider starting with "A Love So Beautiful." The show was so successful that ABS-CBN aired a Tagalized version in 2018 and even scored a Korean drama remake this year.
First Love. First Kiss. First Date. First Heartbreak.
You will be taken back to all of these and more when you watch A Love So Beautiful—the original Chinese version. This youth drama will make you feel like you're falling in love again for the first time—and take you back at some point to that crushing feeling of your first heartbreak too! Overall, the show gives off the beautiful and delicate vibe of a warm and sunny spring day that came after a long, cold winter. It's quite refreshing!
Based on the novel To Our Pure Little Beauty by Zhao Qianqian, A Love So Beautiful tells the story of Chen Xiaoxi, a persistent budding artist who falls head over heels for her handsome and smart neighbor and classmate Jiang Chen. He was indifferent and cold to her confession though. How Jiang Chen finally came to his senses and realizes his feelings for Chen Xiaoxi is a journey you would definitely love to embark on with him in this series.
Now well-known celebrities in their country, Meteor Garden's Shen Yue (Chen Xiaoxi) and Go Go Squid's Hu Yi Tian (Jiang Chen) lead the cast in this heartwarming coming-of-age drama. They are joined by endearing actors who also made a mark in their roles which include Gao Zhiting (Wu Bosong), Wang Ziwei (Lin Jingxiao) and Sun Ning (Lu Yang). The onscreen friendship of the cast also translated to offscreen. They recently had a Lunar New Year reunion all together (except for Hu Yi Tian who went home to his family over the holidays) and generously shared a snap of their time together to their fans via Wang Ziwei's Instagram account.
The 2017 drama aired on Tencent Video as a streaming television series and was popular during its broadcast run. It received over 5.5 billion views on its online streams. ABS-CBN aired the show in 2018 and gained loyal fans while Kakao TV in Korea adapted the show with Kim Yohan and So Ju Yeon as its lead stars.
There are just so many things to love about this charming drama and Metro.Style is here to share what we love best about it.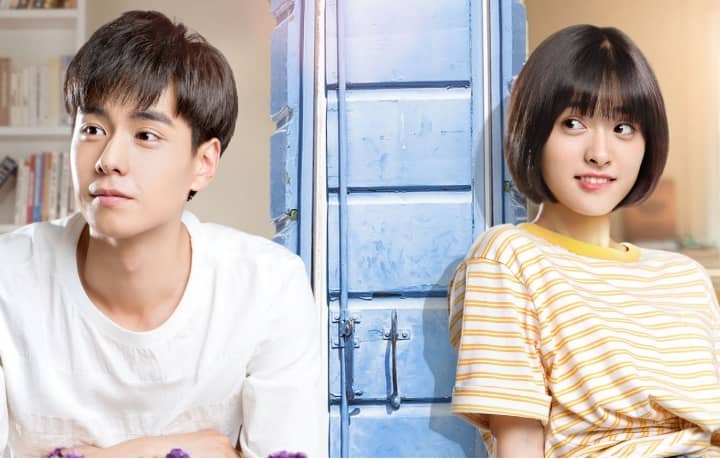 A Love So Beautiful
A Love So Beautiful
Ah, how to even end this? While A Love So Beautiful is memorable because of the romance at the center of the story, the friendship built within the show is magic! And there are many lessons to gain from this show like not being afraid of expressing your feelings, treasuring friendships, communicating well for the sake of a healthy relationship, fighting for love and sometimes, letting go for the sake of your loved one's happiness.
What are you waiting for? Stream China's A Love So Beautiful on Netflix right now.