Starter Kit: 10 Chinese Dramas to Kick Off Your New Viewing Habit
Metro.Style satisfies your curiosity as you enter the colorful, diverse and breathtaking world of Chinese dramas. We listed down the essential C-Dramas to watch if you're a beginner
New to C-Drama? We've got you covered.
First things first.
The world of Chinese Drama is so vast and expansive that you have several genres to choose from including the three popular ones: Wuxia, XianXia, and Contemporary.
Wuxia, which means "martial heroes," is a genre centered on the adventures and journey of martial artists in China. There are recurring themes of romance, tragedy and even revenge when it comes to this brand of storytelling.
Xianxia, on the other hand, translates to "immortal heroes." It has elements of fantasy based on Chinese folklore and mythology with supernatural and immortal characters taking the lead.
Contemporary C-Dramas are those that are in modern day setting that are mostly dealing with romance, comedy or slice-of-life making the characters and the plotlines relatable.
Most of the historical or traditional C-Dramas are often based on Chinese novels so imagine the remarkable quality of storytelling and the interesting world you're about to enter.
There's a lot to unpack so let's get to the list of recommendations for C-Drama beginners, shall we?
Eternal Love. Also known as Ten Miles of Peach Blossoms, Eternal Love is a 2017 Chinese series starring Yang Mi and Mark Chao. It is adapted from a xianxia novel of the same title. The 58-episode drama is deemed a commercial success reaching a whopping 50 billion views becoming the most watched TV series in China.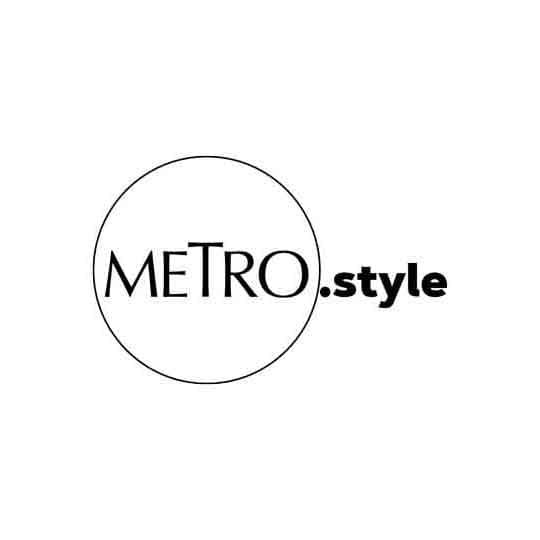 Eternal Love | Photo from Netflix
The story is about star-crossed lovers who try to find a resolution to their romance in both their mortal and immortal lives. High Goddess Bai Qian (Yang Mi) risked her life to stop an evil ghost but she lost her memories and was sent to the mortal world to recover her powers. She met Ye Hua (Mark Chao) and fell in love. When both protagonists regained their immortality, Ye Hua pursued Bai Qian once more but his affections were met with indifference. Will he ever win her again? In the words of a serious C-Drama fan, it's a satisfying story of a strong and clever woman who shows growth when she falls in love.
Eternal Love is available on Netflix
Go Go Squid
In the mood for a feel-good, charming rom-com set in contemporary China? This could be your cup of tea. It stars two of the hottest Chinese stars—Yang Zi and Li Xian who exhibited amazing chemistry in the show. It was 41 episodes-strong as it kept trending on Weibo throughout its airing period in 2019. Apart from its popularity in China, the show also scored international fans owing to its cute story and good-looking cast members.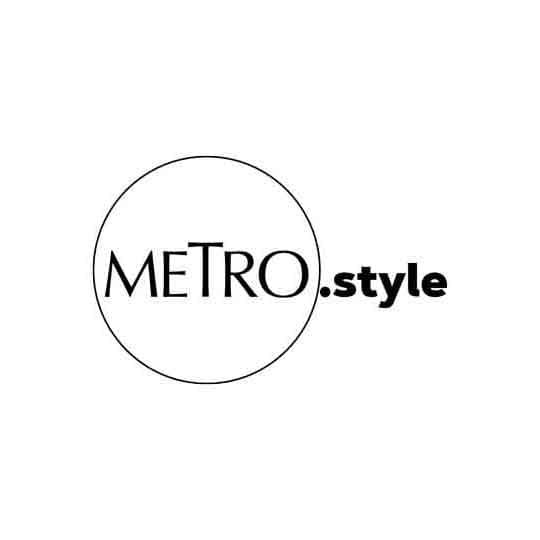 Go Go Squid | Photo from Netflix
A hilarious and heart-fluttering tale of opposites attract, Go Go Squid is an unlikely love story of adorable top student Tong Nian and legendary gamer Han Shang Yan. While she is passionate and outgoing, he is cold and emotionally unavailable. Her sweet, persistent and wisecracking ways to pursue him begin to slowly catch his eye and interest.
Go Go Squid is available on Netflix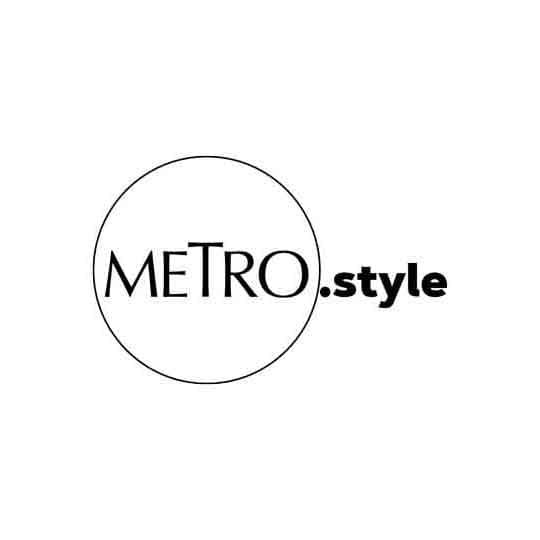 Say it with flowers, check out the Valentine's Day selections of 59 Flower Cafe | 59 Flower Cafe
Legend of Fuyao
Adapted from the novel Empress Fuyao, the C-drama tells the story of Meng Fu Yao, a woman born from a divine lotus petal who was adopted as an orphan and served as a slave in the Taiyuan Kingdom. Going through a series of tragedies, intrigue, action and an adventurous journey, the drama is also an epic love story between Fuyao and the crown prince.
This phenomenal C-Drama is starred yet again by top tier actress Yang Mi who plays the titular role and opposite actor Ethan Ruan who essays the role of Wuji, the crowned prince. While fans can look forward to the amazing chemistry of the leads, it was the incredible fight scenes that also won the viewers over. Expect it to be visual delight production design-wise.
Princess Agents
This 2017 drama is a commercial success reaping more than 40 billion views on Chinese streaming sites and is the second most-watched drama of all time in China. It stars Zanilla Zhao, Kenny Lin, Shawn Dou, Li Qin, Deng Lun and more. It is also based on the novel 11 Chu Te Gong Huang Fei.
Set in the troubling times of Northern Wei where ordinary and innocent people are regularly kidnapped and turned into slaves, a slave girl named Chu Qiao becomes the next hunting target for rich lords. Yan Xun, the Prince of Yanbei, was able to save her. Chu Quiao was then brought into the powerful family of Yuwen only to witness a deadly power struggle within the family. She caught the attention of Yuwen Yue and found herself undergoing strict training. Yan Xun, on the other hand, had to deal with a family tragedy altering his views in life including his relationship with Chu Quiao.
Princess Agents is available on WeTV
Blooms at Ruyi Pavilion
Imagine a historical drama but make it a charming love story. Also adapted from a novel entitled Chong Hou Zhi Lu, the C-Drama has been lauded for the stunning chemistry among the cast members. Blooms at Ruyi Pavilion stars Ju Jing Yi, Zhang Zhe Han, Liu Yi Chang, Wang You Shuo, Kiki Xu, and Jiang Shan.
Fu Rong, the second daughter of the Fu family unexpectedly acquired an ability to "foresee dreams" after a bout with a serious illness. She predicted that she would marry Prince Xu Jin and would suffer a tragic end. In a surprising twist, Xu Jin also has the same ability to "foresee dreams." Though he sees the same tragedy, he doesn't want to change it but is instead trying his best to change his and Fu Rong's destiny.
The Blooms at Ruyi Pavillion is available on iQIYI
Love 020
Described as a simple love story with a major twist, Love 020 exploded in massive popularity back in 2016 with over 24 billion online views in China. In addition, it was also well-loved in the international circuit.
The C-Drama stars Yang Yang and Zheng Shuang as the romantic leads. The story begins when gaming expert Xiao Nai first encounters Wei Wei, a beautiful student at a PC café. But instead of her looks, it was her amazing gaming skills that he took notice of. Xiao Nai begins the quest to win Wei Wei's heart be it online or offline.
Goodbye, My Princess
If you want to feel pain that might hurt a lot but also feels therapeutic in the end, then bring out those tissues and watch Goodbye, My Princess. This tearjerker is centered on the romance between two lovers from two warring kingdoms. The drama is headlined by Peng Xiao Ran and Li Cheng Yin. Goodbye, My Princess enjoyed both critical and commercial success.
The story revolves around Xiao Feng, the ninth princess of the Xi state, who is promised to Li Cheng Yin, the fifth prince of the Li Empire. The beloved princess leaves her country to fulfill the marriage alliance and live in the dangerous Eastern Palace of the Li Empire. The two passionately fall in love with each other despite their differences but with tragic, heartbreaking consequences.
Ashes of Love
How can you not be intrigued when its synopsis says "it's a story of many lifetimes of romance between the flower deity and the fire deity?" This 2018 drama is based on the novel Heavy Sweetness, Ash-like Frost by Dian Xian. Its lead stars are Yang Zi and Deng Lun.
About 4,000 years ago, Jin Mi was born to a flower deity but her fate to be imprisoned within Shui Jing has already been sealed. Another 4,000 years later, the fire deity wanders into Shui Jing due to a trap prepared by his enemies. He was able to survive with the help of Jin Mi and the two eventually find love and comfort from each other after spending a hundred years together.
Ashes of Love is available on Netflix
Find Yourself
What would happen if a successful career woman in her 30s falls for a younger man who just got out of school? It may be set in modern China but will love stand against the test of traditional expectations? What about the social commentary on single women who are shamed for, well, being single?
The hit 2020 romantic-comedy C-drama stars Victoria Song, of K-pop group f(x), and Song Weilong, possibly the hottest young Chinese actor and this year's breakout star. He Fanxing is a single career woman who finds herself being pursued by the handsome company intern Yuan Song. While romance seems sweet, she can't help but worry about how her family and the others would think about her May-December relationship.
Find Yourself is available on Netflix
In A Class of Her Own
Another Song Weilong C-Drama in 2020? Count us in! It also stars Ju Jingyi, Bi Wenjun, and Wang Ruichang. The story revolves around Xue Wen Xi, the daughter who comes from a poor family and who will do everything she can to help make ends meet. She took a job opportunity as a writer even if it means she has to disguise as a boy. It was just a practical decision on her part until the Prime Minister's son, Feng Cheng Jun, entered the picture. He was so impressed of "him" that he was able to make Wen Xi attend Yun Shang Academy—a school for male students only. Wen Xi has no other choice but to keep pretending that she is a boy in the male academy.
Happy C-Drama Viewing! We will honestly understand if after gushing for Oppa, you will now be swooning and blushing over Gege—especially after binge-watching this C-Drama starter pack. Let us know what you think if you've seen any of these binge-worthy C-Dramas.
In a Class Of Her Own is Available on iQIYI