The Week in Culture: Donny Pangilinan Sings His Own Version of the 'He's Into Her' Theme Song
Plus: a teaser for Cobra Kai season four, 'Wicked' in concert, the 'Cinderella' movie, and more!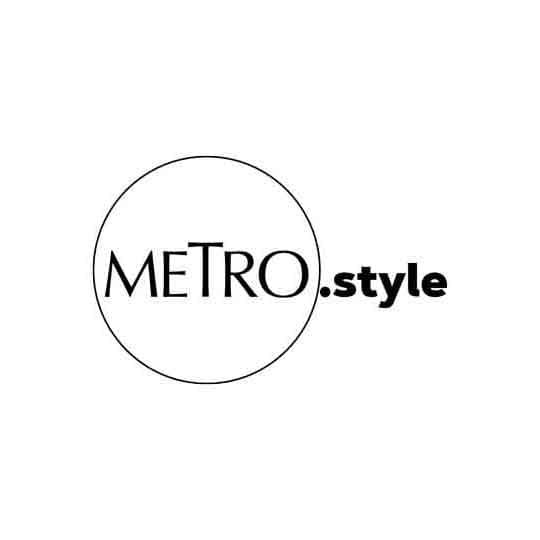 Donny Pangilinan and Belle Mariano in He's Into Her | ABS-CBN Entertainment/YouTube
Welcome to Metro.Style's Culture Round-up! We bring you everything you might've missed this week in the entertainment world, from Donny Pangilinan's version of the He's Into Her theme song, to the newest teaser of Cobra Kai's upcoming fourth season.
Donny Pangilinan sings his own version of the He's Into Her theme song
Happy Friday, #DonBelle shippers! Donny Pangilinan just released his own version of the He's Into Her theme song, originally performed by P-pop group BGYO. "He's Into Her (Donny Version)" is a slower and more romantic take on the song—perfect for the sweetest moments between his and Belle Mariano's characters in this series. Tonight, "The Benison Ball," a virtual concert featuring the cast of He's Into Her as well as guest performers, is set to take place via ktx.ph.
Cobra Kai season 4 comes out December
Netflix released a teaser for the upcoming fourth season of Emmy-nominated (!) series Cobra Kai. The 40-seconder teased the highly anticipated All Valley Tournament, as well as new footage from the new season, coming out in December. We get a glimpse of the original karate kid (Daniel Larusso, of course, played by Ralph Macchio) alongside this generation's (Miguel Diaz, played by Xolo Maridueña), as well as quick flashes of Tory and Robby sparring, Johnny trying to break a cement block, and the back of Karate Kid III villain Terry Silver's head.
Wicked in Concert to be hosted by Kristin Chenoweth and Idina Menzel
This August, the original witches of Wicked, Kristin Chenoweth and Idina Menzel, are reuniting to host Wicked in Concert: A Musical Celebration of the Iconic Broadway Score, which will be available to view later this month. The concert will feature performances from stars of stage and screen, including Mario Cantone, Gavin Creel, Ariana DeBose, Cynthia Erivo, Stephanie Hsu, Rita Moreno, Jennifer Nettles, Alex Newell, Isaac Powell, Amber Riley, Gabrielle Ruiz and Ali Stroker.
SUN MOON RISING by Lesha out today
SUN MOON RISING is electropop artist Lesha's upcoming debut album, and its first (and title) track is out today! The musician and producer was able to bring in collaborators from all over the world—UK, USA, Seoul, Barcelona, Bahrain, and Italy—and is doubly proud of her album (and herself!) since she worked on it from the backend to the front. SUN MOON RISING is available to stream wherever you get your music, and watch out for the upcoming tracks that will be unveiled one-by-one.
Red Velvet's comeback is upon us
After a year-long hiatus as a group, Red Velvet is finally set to release their newest album, entitled Queendom. The group has been focusing on their member's solos and subunits, releasing Irene & Seulgi's Monster, Wendy's Like Water, and Joy's Hello. Yeri, on the other hand, made her acting debut in Blue Birthday. Red Velvet began releasing teasers of their upcoming music, from opening the Queen's Mystic General Store, which features some of the most iconic and memorable items from Red Velvet's previous music videos. Their sixth mini album is set to come out on August 16 at 6 p.m. KST—that's 5 p.m. Manila time!
The Road: The Tragedy of One out now on Viu
A story of the secrets, desires, guilts and salvation of residents who live at "Royal the Hill," a place where only the top 1 percenters live, The Road: The Tragedy of One premiered yesterday on Viu, and stars Ji Jin-Hee and Yoon Se-Ah.
The Cinderella trailer
There's a new version of Cinderella coming to Amazon Prime soon, starring Camila Cabello, Idina Menzel, Billy Porter, Pierce Brosnan, and Minnie Driver. It's a modern take on the classic tale, and will feature original songs for both Idina and Camila.
Lead photo from ABS-CBN Entertainment/YouTube