December 10: Metro Best K-Drama Awards 2020 People's Choice Voting Update
It's getting super exciting!
We can't get enough of our K-dramas!
Since the beginning of our K-fever this year, you've been with us for every memorable K-drama moment and performance. Now, we reach the highest peak honoring the best dramas via Metro Best KDrama Awards 2020!
Here's the Day 4 update for Metro Best KDrama Awards People's Choice categories. Don't forget, Metro KDrama Club votes are x 2! Scroll through the gallery for the complete list of nominees and votes. (Please note that today's votes count Metro.Style's Facebook and Twitter pages as of 10 AM December 10, and KDrama Club Group votes as of 10 AM December 9.)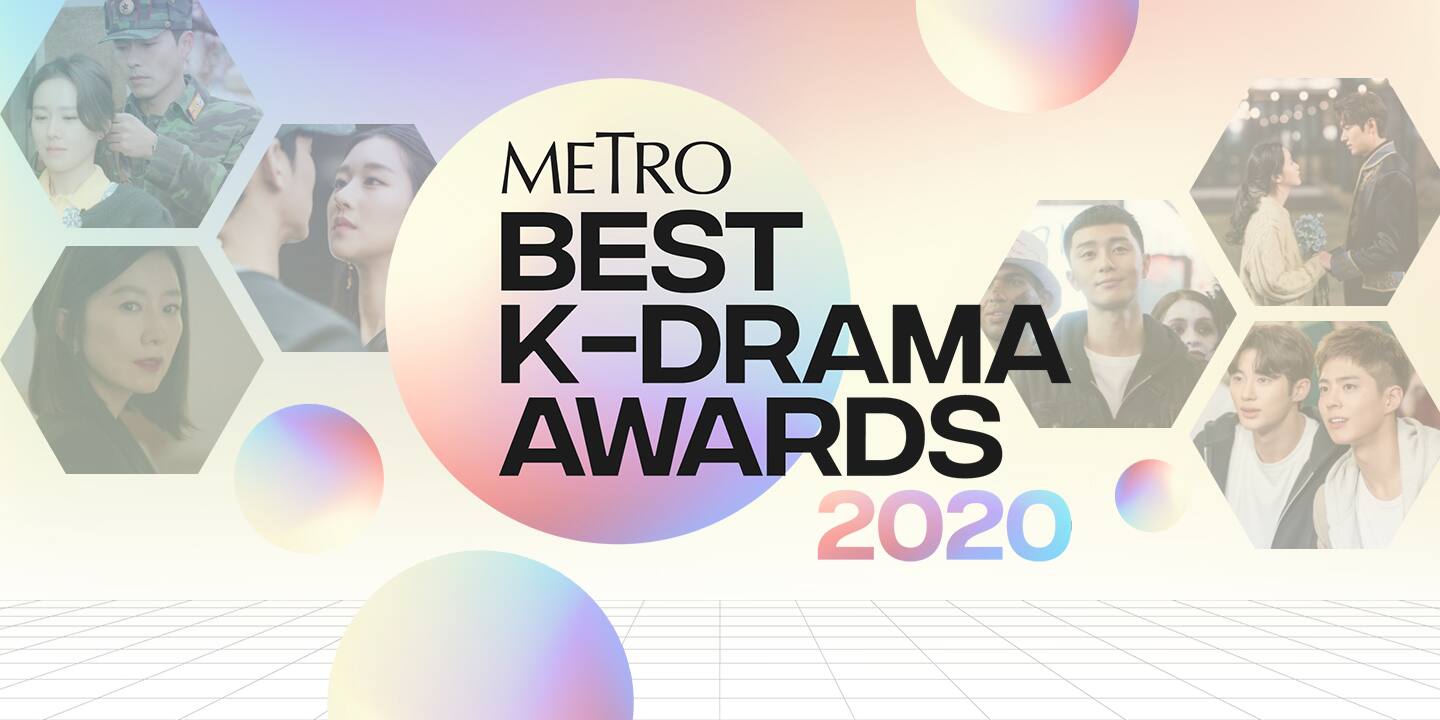 Update as of Dec. 10, 10 AM
Update as of Dec. 10, 10 AM
Check out the gallery below for the mechanics on how to vote!
METRO BEST KDRAMA AWARDS - PEOPLE'S CHOICE VOTING MECHANICS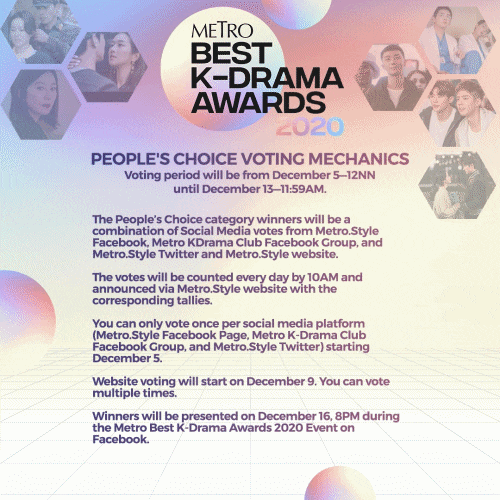 How To Vote
How To Vote
Winners will be presented on December 16, 8PM, during the Metro K-Drama Awards Event on Facebook. Stay tuned!
---
Lead photos courtesy of SBS, tvN, and Netflix