December 12: Metro Best K-Drama Awards 2020 People's Choice Voting Update
Just a few more days left to vote for your faves!
You've been with us from the beginning of our K-fever this year and now we reach the highest peak honoring the best dramas via Metro Best KDrama Awards 2020!
Here's the Day 7 update for Metro Best KDrama Awards People's Choice categories.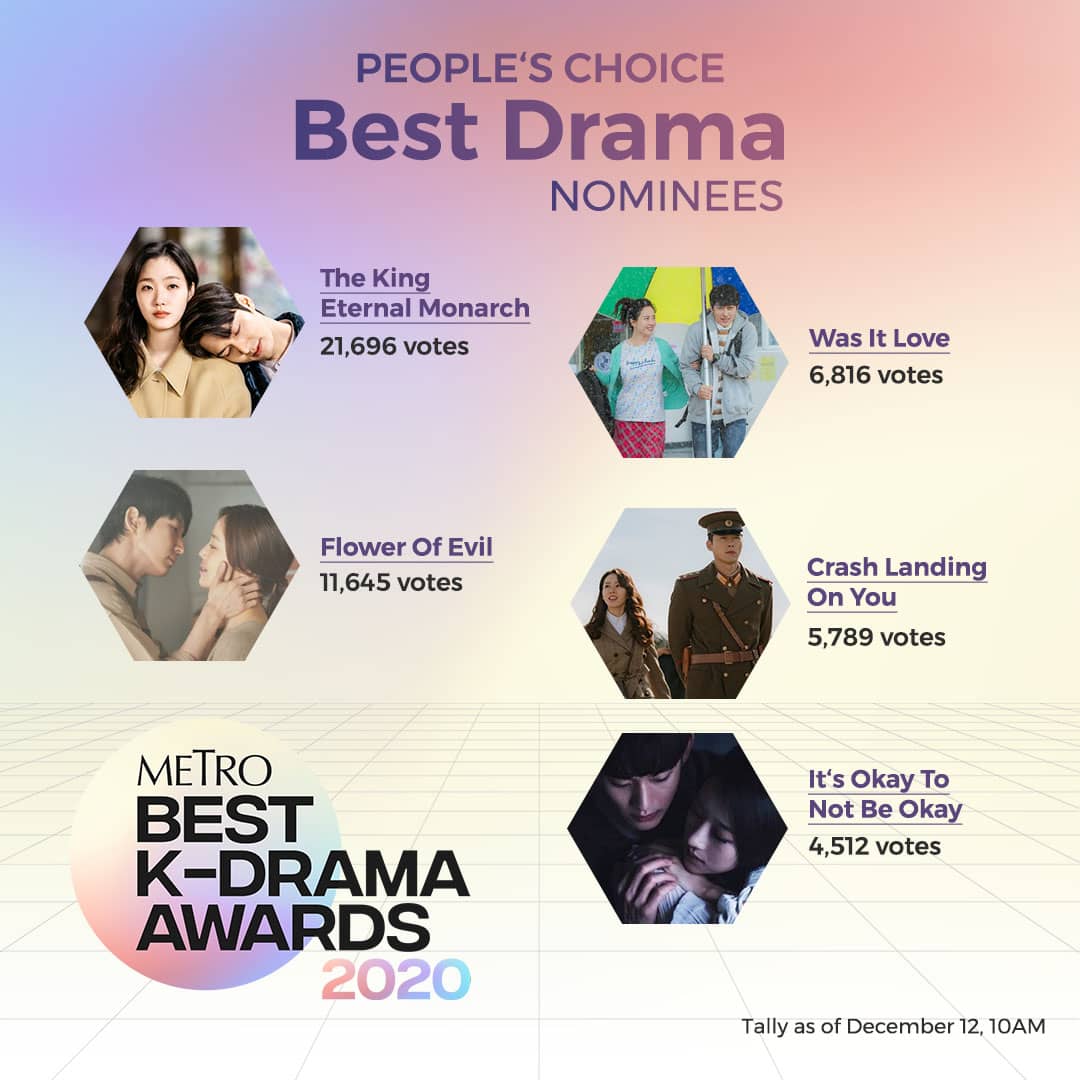 Dec 12 tally
Dec 12 tally
Don't forget, Metro KDrama Club votes are x 2! Click here for the complete list of nominees.
Check out the gallery below for the mechanics on how to vote.
METRO BEST KDRAMA AWARDS - PEOPLE'S CHOICE VOTING MECHANICS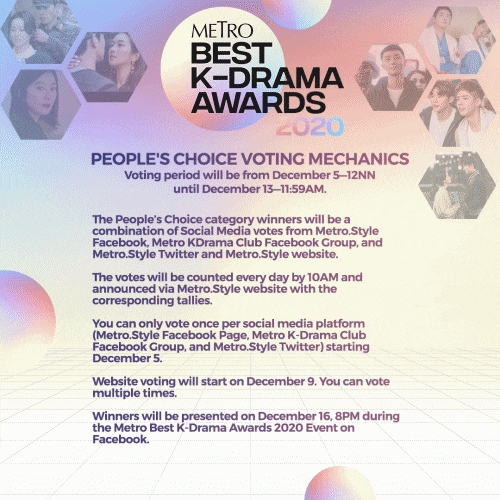 How To Vote
How To Vote
Winners will be presented on December 16, 8PM, during the Metro K-Drama Awards Event on Facebook.