"This Is My Masterpiece" Millie Bobby Brown On Her Upcoming Film 'Enola Holmes'
...and you should see it!
You might ask, "Sherlock Holmes has a sister?" In the world author Nancy Springer created, there is another brilliant member of the Holmes family and her name is Enola. And on September 23, we will embark on a case with her.
Arriving on Netflix, Enola Holmes will take us back to the 1800s. On its helm, a powercast: Millie Bobby Brown plays the titular role, younger sister of the famous detective Sherlock Holmes played by Henry Cavill, Sam Claflin as Mycroft Holmes, and Helena Bonham-Carter as the eccentric Eudoria Holmes, the mother of these geniuses.
Now, where to begin?
First, meet Enola
Known for her portrayal as the iconic Eleven in the Emmy-nominated series Stranger Things, Millie Bobby Brown is one of those rare talents who has been able to captivate viewers with engaging performances at such a young age. And now, she is coming back to Netflix as the clever Enola Holmes.
"Enola and I share many similarities. Enola is very brave. She's also very honest. Her humor is the exact same as mine. We have a heart. We care a lot, and she values her family and that's the same as me," she shares.
Not only is Millie an actor on this film, she also served behind the camera as one of its producers.
Acting and producing at the same time is pretty tough but for Millie, "it was incredibly rewarding to be able to star in this film and also be part of the production. I love the production side of filming so I was all up for it. And of course there were struggles at times, but it's a new experience and I had so much fun."
Female lens to Sherlock Holmes
It's easy to think that Enola is the female version of Sherlock however for Millie, they are two very different kinds of detectives who simply share such passion in solving mysteries.
"I think they're two very different detectives. Sherlock is one to sit back and observe and take notes and Enola is more observant, but she will get it done herself. She doesn't wait, she's not patient. And she really isn't afraid of anything. Which gets her into trouble but ultimately makes her stronger," says Millie.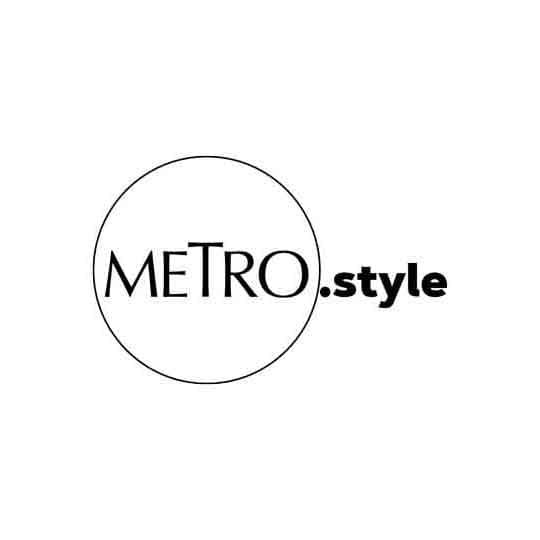 Millie Bobby Brown and Henry Cavill | Netflix
In an interview with Who What Wear, Millie shared that she developed a strong connection to the character, "When I was younger and lived in London, I felt as though I could never connect with a lead British female. When I read this book, I genuinely felt like I had found someone just like me. My sister and I both fell in love with Enola and everything about her. We thought, 'This needs to be seen.'"
We got to see the film prior to its release and there are fighting scenes which Millie had to execute while wearing long, and assumably heavy dresses, (it's 1884, so corsets, bustle and bodices) but it's another side of the character that in a way, challenged her. "I was actually never tired while doing stunts, it was more the emotional scenes and the dialogue that would drain me. Enola never stops talking similar to me."
Being one of the youngest film producers, Millie hopes that this would also open doors to young and aspiring filmmakers saying, "I believe that we should have more young female filmmakers out there on sets." Fresh perspective, fresh voices–and we agree.
From page to screen



A fresh take to yet another spin-off of the famous fictional detective's life, Mary Parent of Legendary Entertainment recalls how it all began, "Paige and Millie brought the books to us and we immediately understood why they loved the story so much. We leapt at the opportunity to bring a female lens to Sherlock Holmes and it felt timely: It may be a story set in the Victorian era, but it's about a girl who is trying to find her path, a girl who is trying to find her power in the world. It's a story about change and about how we affect change."
And for Millie, whatever reviews may be written about it, she is nothing but proud of what she (and the rest of the cast as well as the whole crew) has worked on:
"I am genuinely so proud of this film and there is not one moment where I sat and questioned anything or was concerned because what I know is that we made something, a real collaborative effort. Harry Bradbeer (director Fleabag, Killing Eve) and Ali Mendes (producer), pretty much every single cast member put ten out of ten effort into this film. For me, this is my masterpiece. However, if you love it. I'm so happy. And if you don't [love it], I'm sorry, but this is genuinely one of the most exciting parts of my life. I've had to keep the secret from everyone for a really long time, but I haven't been concerned one bit because at the end of the day I know I'm proud of it."