EXCLUSIVE Lee Joon Gi and Moon Chae Won's Philippine Interview
We talk to the 'Flower of Evil' star couple about the characters they play, their most memorable experiences shooting the drama, and the pressures and joys of being an actor!
It's been a month since the drama has ended and our hearts are still reeling. We may never recover from our Flower of Evil hangover! And we wouldn't want to, anyway, because Lee Joon Gi and Moon Chae Won have truly captured our hearts with their amazing talent, range, and unforgettable on-screen chemistry.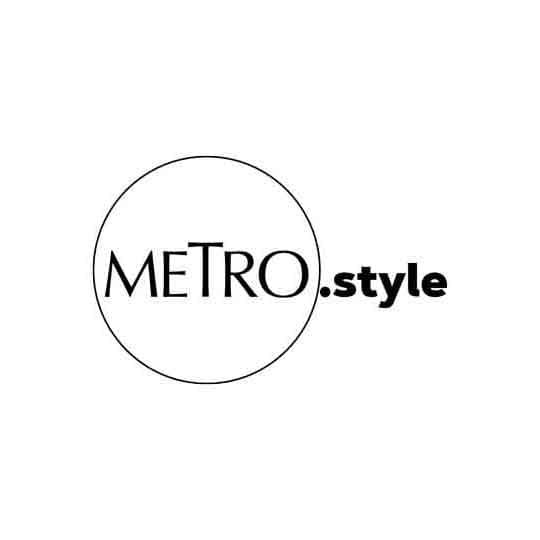 Moon Chae Won and Lee Joon Gi in 'Flower of Evil' | Stills courtesy of IQIYI
In this exclusive interview, both actors get candid about their stellar performances in the recently concluded drama. We gain more insight into the characters they play, learn of their most memorable experiences shooting the drama, and hear from them the pressures and joys they experience as doing what they love—acting!
---
Interview with Lee Joon-Gi:

1. What was the biggest challenge for you in playing this character? When you read the script, was there anything that you felt difficult to agree with?
Although I found the plot quite interesting when reading the script, and I was also fascinated by the story, I still felt it'd be difficult to play the character. However, to present the audience with a whole new image completely different from the previous works, I decided to take the challenge in the end. Baek Hee-sung does not show his feelings easily, so to interpret this character's feelings better, I paid special attention to details during the performance. It'd be hard to understand the character from the story pieces of Baek Hee-sung and Do Hyun-soo alone. Rather, I grasped the character's characteristics and feelings naturally as I read through the script.
2. Flower of Evil is a couple-oriented thriller series. Can you tell us whether it focuses more on the suspense part or the romance between the two protagonists?

The suspense part makes up 20% of the series, while the romance part 80%. The story between the protagonists is very dark and depressing, yet the series still ends with "romance," true to the "high-energy suspense reasoning TV series" title. In this series, as the truth the husband has hidden for 14 years gradually surfaces, the relationship between the couple is also constantly changing.
3. Among the character's multiple identities: father, husband, and murder suspect, do you feel it's more difficult to interpret the romance with the wife "Cha Ji-won" (Moon Chae Won), or is the relationship with the daughter more challenging? Do you prefer the identity of husband or father? Did you find it difficult to play a character with such an extreme side?
Frankly speaking, I don't think I'm mature enough to interpret the roles of husband and father perfectly. It's already hard to interpret just one of them. Playing both of the roles this time has been a great challenge for me. But I feel it's something that an actor must go through in their career. This series was the first work I starred in after my long break. I wanted to show the audience a new look, and that was why I chose to play this character.
4. Your character has a dark criminal history, yet he fell in love with a policewoman full of justice. Why do you think your character will fall for someone who is the absolute opposite of himself?
For Do Hyun-soo, Cha Ji-won is the only one he has ever met who has no prejudice against him. Ji-won's innocence is like a precious gift to Hyun-soo. It's the first time he has experienced such emotion, and also one of the major reasons he finally decided to marry her. For Hyun-soo, Ji-won's appearance is predestined.
5. This is your second collaboration with Moon Chae Won in three years after 'Criminal Minds,' what do you think of your new husband-and-wife relationship? Has the tacit understanding between you two changed? Has your impression of her changed? What changes or growth has she made that make you impressed? Does the spark between you two has any obvious fit or sublimation parts compared to three years ago? What do you think Moon Chae Won's greatest charm is?
During the shooting of 'Criminal Minds,' I promised Chae Won that we'd play a romance series together in the future. The opportunity came faster than we'd expected, and I was glad that we could work together again. This time we played a couple who had been married for 14 years. We both found the character settings quite fresh, and were also very happy to have the honor to play the characters. Through the cooperation of 'Criminal Minds,' we had fully understood each other's strengths, which was of great help to the shooting of this series. And we often gave each other performance suggestions. We both put in a lot of effort to portray a couple who had been married for 14 years as naturally as possible. Chae Won's acting skills are calm and delicate, and I think our cooperation has a synergy effect. We had a great time working together, and the shooting was completed quite smoothly.
6. With the wife a police officer of the serious crimes unit, did the two characters' "police-and-criminal" identities and husband-and-wife relationship drive you crazy? Or do you feel more inspired and confident the more complex emotions the character has? Is this the character with the most explosive force you've played so far?

The character I played in the series loves his wife deeply while hiding his past. It was a great challenge for me to combine the two sides perfectly and interpret them naturally. During the preparation, besides studying the character's eyes and expressions, I also conducted detailed and in-depth research on the character's reaction to the interacting actors, the image shaping of the character itself, etc. This work was a great challenge to me, but looking back on the works and characters I've played in the past, it seems I've always been challenging myself. As an actor, I've always been working hard to present my new look. I hope that the audience can see my effort through this work and enjoy the work.
7. In the series, Hee-sung covered up his past and feelings for a long time. He's a good liar—do you think you're similar to him in any way?
I'm no liar. If I lie about something, it's usually spilled quite easily, and others will soon find out. If I encounter a situation similar to Baek Hee-sung's in the series in real life, I shouldn't be able to hide my past that long. (Laughs.)
8. What's your most memorable experience during the shooting of this series?
For me, every day spent on the shooting site is unforgettable and precious. Everyone was working toward a common goal, and everyone was trying to do their best. Seeing the way everyone worked, I also felt encouraged, the shooting site suddenly full of energy. As everyone on the shooting site had been passing on this positive energy, we completed the shooting of the series in a relaxed and pleasant atmosphere.
9. Can you share your daily life over the past few months during the pandemic? Have you found anything new about yourself because of that? New strengths or weaknesses? And have you developed new hobbies or skills?
Affected by the pandemic, I've not been able to continue practicing my favorite Jiu-Jitsu these days, nor go travel. But just because of this, I've spent more time at home. I took advantage of the time and made sufficient preparations for the shooting of 'Flower of Evil,' not only reading through the script carefully but also fully studying the characters. I look forward to meeting my fans soon after finishing the shooting of 'Flower of Evil.'
10. You're a father in this series—how was your cooperation with the little actor who played Eun-ha? Did you feel comfortable with her?
The name of the little actor who played Eun-ha is Seo-yeon. I think my cooperation with her was full of surprises. She was really smart. Compared to adult actors, she could understand and perform various emotions faster. I really like children. I often played with Seo-yeon on the site, and the staff also knew that we got along quite well. So we didn't find it difficult when playing father and daughter, and we both could express our feelings naturally.
11. Fun question! The title of the series is 'Flower of Evil'—if you have to describe yourself as a flower, what flower will you choose and why?
I'd like to choose the rose. As rose not only is my favorite flower, but also symbolizes passion. I feel it suits me well.
12. Dedicating close to 20 years to acting, do you have any unaccomplished dreams or wishes? Can you share with us how you faced and overcame the pressures of being an actor? What are your principles of work and life? Is your happiness in your own hands?
First of all, I think the happiest and most satisfying moment as an actor is every time I meet the fans. I'm very grateful that my fans can enjoy and love my performance, and that I'm able to receive the support of so many fans. And in order not to let down the fans, I've always been living and working hard. Brazilian Jiu-Jitsu is a great way for me to deal with stress. But recently, I've not been able to keep practicing Jiu-Jitsu because of the shooting. By practicing Jiu-Jitsu, I've not only improved my strength, but also learned many things in other fields. Brazilian Jiu-Jitsu is the safest among combat sports and can improve body balance, so I highly recommend that you try it. As for my principles of work and life, my one principle is to stay humble and treat people with kindness. I've been trying my best to adhere to this principle whether in my daily life or during on-site shooting. It not only makes people around me work more happily, but also helps my works achieve better results.
---
Interview with Moon Chae-Won:
1. In this series, your identity is a police officer in the serious crimes unit, and your husband a murder suspect. Did the "police-and-criminal" identities and husband-and-wife relationship drive you crazy? Did you learn anything about the marital relationship after the performance?
Playing a new character is always a challenge for me. For a character described only in words in the script, the actor needs to go through a series of processes such as injecting their own understanding and interpretations and digging into the character's personalities to shape the character into a figure that actually exists in real life. From the aspect of character shaping, Ji-won is a great challenge for my acting skills. In the past 14 years, Ji-won has loved her husband deeply, and deemed her husband the only one in her eyes. Yet after discovering her husband's hidden secret, she misses no detail of her husband's inadvertent words or actions, carefully observing and suspecting her husband all the time. The co-existence of love and suspicion makes Ji-won's life like walking on a tightrope. When playing the character, I had to show not only the inner suffering of Ji-won, but also her complex relationship with her husband. I'd also made a lot of effort to get a better grasp of the character. I'd think from Cha Ji-won's perspective instead of Moon Chae Won's. Why would Ji-won make such a choice? What was Ji-won thinking while making such an action? While studying the character, I kept asking various questions and sought answers from Cha Ji-won's perspective. And slowly I began to understand Ji-won's thoughts and actions. I tried my best to integrate the emotions and thoughts I felt when reading the script into the performance, to let the audience feel touched the moment they see the show. After character analysis and research, I did my best to interpret the character, portraying the intricate emotion lines and the delicate and tense relationship between the wife, as a criminal police officer, and the husband, a murder suspect.
2. This is the first series you agreed to play in two years. What made you interested in the script and character and decided to play in the series?
I was first attracted by the series' deep and dramatic theme. The characters and theme of the series are very special. It neither tells stories of daily life nor expresses emotions and thoughts at a certain moment, which is unique. So I felt it was very different from the previous works. The 'Flower of Evil' series also has many theme elements that I loved. I always enjoy suspense and romance works, and this work happens to combine the two perfectly. So it has a unique charm. Just as the series is integrated with the two elements as suspense and romance, Ji-won also has two sides on emotions. This work has drastic emotional fluctuations, yet they're not something that happens in a sudden, but emotional shifts that gradually occur throughout the development of the plot, which are easier for the audience to empathize with. So the changes in Ji-won's emotion line do not appear abrupt, but are the result of natural development.
3. This is your second collaboration with Lee Joon Gi in three years after 'Criminal Minds', what do you think of your new husband-and-wife relationship? What's your impression of him?
Lee Joon Gi is as handsome as ever. He has many different charms, and it's really difficult to choose if I can only say one. Hahaha. In my opinion, he's very passionate about acting, and I can see that he very much likes this work. So during the on-site shooting, I could see that he was working hard every moment, doing his best to complete the shooting of each scene. And the professional acting skills Lee Joon Gi showed on the shooting site were also an inspiration and motivation to me. Lee Joon Gi has many reverse charms. Not only would he consider the feelings of other actors carefully, but he also was an expert in livening up the atmosphere of the shooting site. Thanks to Lee Joon Gi, I didn't feel so nervous during shooting and could concentrate better on performance. I feel very lucky to be able to meet such an excellent partner and such amazing work.
4. Your character has a strong sense of justice, yet she fell in love with a man with a dark past. Why do you think your character will fall for such a dangerous man? Are you the type to be attracted to "bad guys"?
At the end of episode six, Ji-won says "I only believe what I see." This line is a good expression of the characteristics of Ji-won. I think Ji-won is a figure who's not to be influenced by the prejudices of others and always sticks to her beliefs.Therefore, while others see Hee-sung who comes to buy beer in the grocery cold, Ji-won, not influenced by others' views, does not have much suspicion about Hee-sung and only sees him as an ordinary person. And it's precisely because she has no prejudice against Hee-sung that she can find the humane and affectionate side of Hee-sung. In the series, she made the first move asking about the reasons for Hee-sung's move, and has always believed that Hee-sung, who's been guarding her silently around, is a good man. There are countless beautiful memories between them, and I believe Ji-won loves Hee-sung deep down.
5. This is your first time playing a married, working mother. How was your cooperation with the little actor on the site? Did you feel comfortable with her?
It was the first time Seo-yeon and I cooperated playing mother-and-daughter, and I personally felt very satisfied. There was no doubt that our cooperation had been easy and enjoyable. One day, during the shooting, Seo-yeon ran over smiling and took out a colored paper folded into a square. I opened it, and the colored paper read "Sister Moon Chae-won, Flower of Evil, cheers ♡♡." Since then, I'd continued to receive letters from her, the title usually my real name or character name in the series. The way she wrote the letters with her little hands was simply adorable. And I'm also very grateful for her care and love for me. The shooting happened to be in the cold spring weather, and it was thanks to the warmth Seo-yeon brought us on the shooting site that the shooting was completed smoothly. This also left a deep impression on me.
6. Your character has experienced many emotional setbacks and fluctuations in the series. Did you find it hard to relieve the stress brought by Ji-won (or feel unable to control your emotions) after shooting?
I was usually very focused during shooting and performance, and had also been caught up in Ji-won's feelings and emotions. But that didn't mean I'd find it difficult to relieve the stress brought by Ji-won or feel unable to control my emotions after shooting. Hahaha. Sometimes I'd enjoy being in the role of Ji-won, but sometimes I'd also listen to some relaxing music or go see friends to get rid of the heavy emotional pressure. Depending on the situation, I'd choose different methods to relieve stress.
7. What's your most memorable experience during the shooting of the series so far?
I found the cooperation with the fascinating actors and staff the most memorable. Suddenly realizing some of the content that I'd not thought of before while discussing the script with seniors and colleague actors, I'd be able to shoot scenes better fitting the work combining everyone's opinions. I'm very proud that I was able to contribute to the creation of this amazing work. Haha, it was thanks to the on-site guidance of director Kim Cheol-kyu that we could exert 100% of our acting skills. I'm very happy to be able to work with so many excellent people and produce such a good cooperation result!
8. Can you share your life in the past few months before the premiere of 'Flower of Evil'?
It was actually the same as usual. I'd do things like watch my favorite movies and cook, which made my life flowing with happiness! I also made some preparations for the shooting of 'Flower of Evil'. (Laughs.)
9. The pressure of being an actor is actually great. There are many young actors who are overwhelmed by the pressure of the entertainment industry and unable to find happiness, their emotions fluctuating with public opinion. How did you face and overcome the pressure?
I think one of the effective ways to relieve stress is to put aside all the daily distractions and focus only on yourself temporarily. Or eat your favorite food or watch a few soothing movies or TV series, take a break and relax. You can also organize your thoughts while listening to music. In this way, your positive energy is restored slowly without you knowing it.
You can watch all the episodes of Flower of Evil starring Moon Chae Won and Lee Joon Gi on IQIYI!
Viewers can access this thrilling and romantic drama, as well as other releases. for free via iQIYI International's website at iQ.com or on the platform's free mobile application that can be downloaded from the Apple Store or Google Play Store. For access to new episodes as they drop, viewers can also sign up for a Standard VIP account at PHP129 or for a Premium VIP account at PHP249.
---
Lead photos courtesy of IQIYI and background photo by Adrien Olichon on Pexels. Other photos in story from tvN and IMDb.