EXCLUSIVE: Interview with Tanya Bardsley from 'Real Housewives of Cheshire'
We talk to the RHOCHES star about spending time with family and all the fun and socially distanced drama to look forward to in Season 12 which just premiered on hayu!
Buckle up because the latest season of the Real Housewives of Cheshire is going to be a wild ride!
Our favorite glam gals from the Golden Triangle of Cheshire are back with fresh new episodes. Dawn Ward, Ester Dohnalová, Hanna Kinsella, Lauren Simon, Nicole Sealey, Rachel Lugo, Seema Malhotra, and Tanya Bardsley will all return for the exciting season. However, there is a surprise in store for the ladies when they are joined by a bombshell, new housewife, Lystra Adams.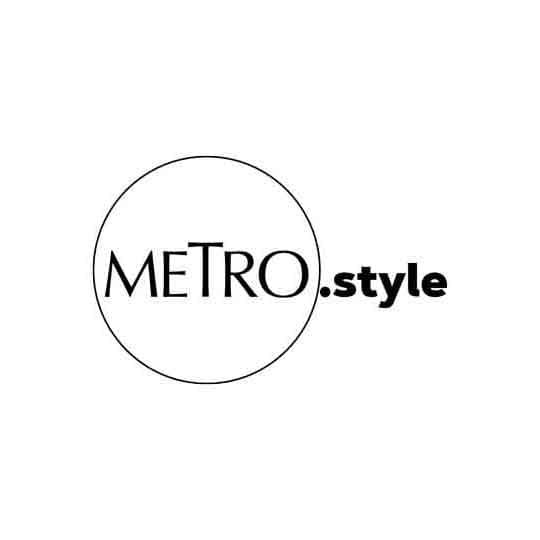 Dawn Ward, Lauren Simon, Nicole Sealey, Lystra Adams, Rachel Lugo, Seema Malthora, Hanna Miraftab, and Tanya Bardsley
The newest season picks up straight after the UK lockdown was eased. Hanna's revelation that she is expecting her first child—a true lockdown baby—lifts the spirits of the housewives, as does Nicole's walk down the aisle as she renews her wedding vows. Rachel and Tanya explore new business ventures, whilst Seema also attempts to find the perfect partners for her two sons. However, the series also takes a turn as Lauren learns to cope with a devastating loss and Dawn reacts to the Ward family's brush with coronavirus.
We've watched the first episode which dropped on hayu last October 18 but already can't wait for the next! As we gear up for more episodes dropping soon, we chatted with RHOCH star Tanya Bardsley about how she's been spending time with Phil and the kids, what she really thinks of new housewife Lystra Adams, and all the fun and socially distanced drama to look forward to in season 12!
Exclusive phoner interview with Tanya Bardsley:
1. How have you been coping with the pandemic/lockdown? What are the ways that you have been able to stay sane through all the craziness? (And will we get to see this on the upcoming season of RHOCH?)
I coped pretty well in lockdown and during the pandemic overall. Spending more time with the family and just being grateful for having them. I think an attitude of gratitude has really helped me get through it – being grateful that we are all healthy and together. You can see signs of the impacts of the pandemic with lots of Facetime calls and zooms, rather than actually meeting. Or we stay two meters apart. The dinner parties were further away from each other for safety as well as the pandemic!
2. How has married life and motherhood been during the UK lockdown? What is quarantine life with Phil and your sons? What does a typical day look like nowadays?
Me and Phil really enjoyed the lockdown together and we didn't argue once. We normally argue when I am stressed at work or he is stressed at work, so we didn't have any of that, so it was quite nice to stay at home—cook and clean and do stuff that we don't normally get the chance to do. The boys were like little wild animals as they need running out in fields and stuff! It was hard only taking them out for an hour a day, but I think they loved it as well. We had to drag them back to school when it reopened!
3. What is a lesson you've learned while filming season 12 of Real Housewives of Cheshire?
The lesson I have learned from series 12 is to try and avoid drama. There is enough going on in the world without bloody arguing and stuff. I am trying to avoid drama like the plague…or rather, like the pandemic.
4. What spot/room in your house have you been spending time in the most lately?
My favorite spot is always my bed! Phil always calls me half-mattress, half-woman because I just love the snuggliness and I just feel safe there. I just love it.
5. Will we be seeing more of your closet in the upcoming season?
Since the pandemic, my closet has pretty much stayed the same, because there was nowhere to go! I do own My Glam Style, which is a clothing company. It's affordable clothes but still nice and trendy. We had it back up and running as we had to close it during the lockdown as we couldn't get any stock—also no one really wanted to buy anything because there was nowhere to go! That is back up and running now so I am enjoying getting some new clothes.
6. Give us the scoop on the dynamics in your group of friends on the show and how you girls empower each other and keep each other sane at the same time.

I think the dynamic is pretty much the same, however, I have bonded really well with the new housewife, Lystra. I just love her. We have got such a good connection and I just love spending time with her.
7. What is your relationship like with new housewife, Lystra Adams?
We have such a great connection. I absolutely love her to bits. We have bene spending so much time together and we probably speak on the phone about ten times a day minimum! I bloody love her!
8. Without revealing too much, what are three juicy things viewers can look forward to in RHOCH Season 12?
This series, we have a new addition on the way… a little baby! As always, we have lots of arguments and there are quite a few explosions… (Laughs.)
9. If you'd invite someone who's never seen RHOCH to give it a try and watch, what would you say?
I would say that it has a bit of everything—fun, laughter, and it has comedy moments. We are just really excited about having a little baby… well it isn't me, Hanna and Martin… just Hanna and Martin. But as a group we are really excited about having a little baby!
---
Stream, download, and watch season 12 of The Real Housewives of Cheshire on hayu!
---
Lead photos courtesy of hayu, background photo by Lumn on Pexels