EXCLUSIVE: An Interview with 'The Batman' Star Zoë Kravitz
The actress muses on what it was like taking on the fierce character of Selina Kyle aka Catwoman in the latest sensational action adventure film by Matt Reeves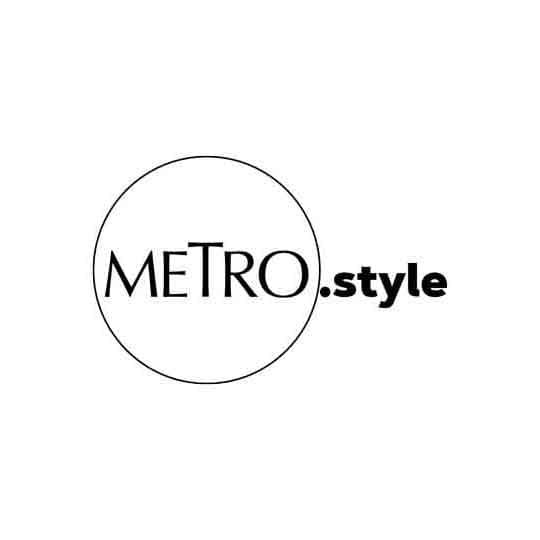 Zoë Kravitz on the red carpet of the London premiere of 'The Batman', wearing an Oscar de la Renta cat-themed dress | Warner Bros. Pictures
Have you booked your tickets to watch Matt Reeves' The Batman in theaters yet? Because, you really should. We think so.
One of the many reasons to watch is the stellar performance of Zoë Kravitz (Fantastic Beasts film series, Mad Max: Fury Road), who stars in the film as Selina Kyle. She may or may not be on the side of "right," but she finds herself frequently by The Batman's side. Playing the dual role of Gotham City's vigilante detective and his alter ego, reclusive billionaire Bruce Wayne, is Robert Pattinson—who shares such easy, believable chemistry with Kravitz with whom he is friends in real life.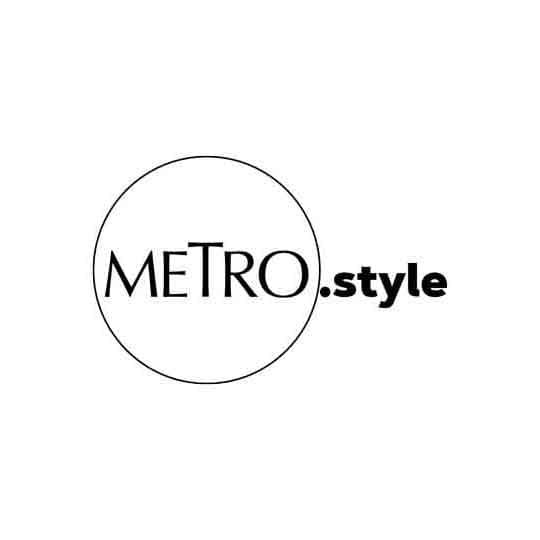 ROBERT PATTINSON as Batman and ZOË KRAVITZ as Selina Kyle | Warner Bros. Pictures
Selina is the steely, slinky femme fatale with her own hidden agenda who is equally enigmatic—and just as recklessly daring—as her newfound partner in crimefighting.
"I have a thing about strays…"
What we loved most about her character is that, despite such a tough past, she is a fierce survivor. Given her background, she could have easily played victim all her life, blaming others for everything wrong that goes on—and yet, she doesn't. In fact, she goes beyond taking her own power back and is pulled towards an instinct to help and fight for others.
Read our exclusive interview with Zoë Kravitz below, as she muses what it was like stepping into the unforgettable character of Selina Kyle, working with The Batman crew and cast, and what she hopes you'll think of the film once you catch it in theaters.
What was it about the character Selina Kyle and this iteration of her that grabbed you?
I had this superficial idea of Catwoman. It's iconic. It's sexy. It's cool. We like her. It was those kinds of ideas. What was special was getting to read the script and actually allowing all of those ideas to fall away. It's a very complex story that Matt's written, and he was talking about his references of Chinatown and Klute and some of the most fascinating female characters that I've ever seen on screen.
Also, what was so cool and helpful was that I was really able to forget about Catwoman and who she is in culture. It was interesting to forget about all of that and just focus on this incredibly complex female character he'd created. To play someone so strong and yet really vulnerable at the same time…it's really nice and refreshing to be able to play a female character who's strong and yet doesn't have to be masculine in any way but is still able to be tough. That's a really interesting space, I think. It was also really important to me and Matt not to victimize her and not to turn this character into any kind of stereotype or idea or fetishize her, because she is this icon in so many ways. I thought, 'I want to strip all of that away, and I want to really understand who she is.' There'd be moments where I would be reading the script, and my heart would break for her. Really, this person's been through so much pain and really allowing that to be my way in to telling her story.
Whether she's Selina Kyle or Catwoman, she's really one of the most fan-favorite characters in the whole DC Universe. How did it feel to put on the catsuit, knowing how iconic that is in pop culture?

The catsuit was crazy. Even still now, if I see images or anything from it, it's surreal. I really tried to ground it and forget about, 'Okay, this is this thing that we all know about.' I had to think more like, "I'm getting on my bike to go do a thing, and this is my suit." You have to almost trick yourself into forgetting all of that or it gets too complicated, I think about too many different things. The first time me and Rob did a camera test together and Rob comes out in a Batman suit, it's like, 'Oh my God, I'm talking to Batman?' You really never get used to it. I would especially see his silhouette walk across the set and for that to become normal, that was almost weirder, to be honest. The weirdest part was when Batman was walking in and you're like, 'Morning.' 'Morning.' (Laughs.)
Did you do any research through the comic books to find some inspiration somewhere?
I wasn't a comic book reader before. I'd seen all the Batman films. I was a really big fan of the Universe. Once we started, I went to Matt and I said,' What should I read?' Because there's so much information out there that I was actually afraid to get overwhelmed and almost have too many ideas or directions to go in. We ended up focusing on the Year One comic, which was really his biggest reference in terms of the comic books. I just ended up reading it a million times and focused on it because I was a little bit nervous about doing the deep dive and liking too many things and wanting to do them all. I actually decided to be quite strict with myself, even though it was so tempting to read everything I could get my hands on.
She hasn't really identified herself as this Catwoman yet.
No. Gotham knows [who] Batman is. No one knows who Catwoman is. She doesn't even know what Catwoman is. I think, if anything, it's interesting to think about the fact that she's inspired by this person. She's met this person who's putting on a mask and changing his identity. Knowing where her story's going, that was one thing that I always held with me is that she's clearly feeling very connected and inspired by the decisions he's made.
She's also incredibly, physically tough, and your petite frame belies what you can do with it, because in addition to being very smart, very clever, she has to really fight. Did you do any specific kind of training regimen for this?

We did a lot of training. I went to London three months before we started shooting to start training and learning how to move and kick. I spoke to Rob Alonzo, our stunt coordinator, who's a genius. We had both been watching all these videos of cats and big cats and the way they fight and trying to incorporate that into her movement and trying to make it, again, feel practical and grounded. So, yes, I'm not as strong and big, but I'm faster, and finding ways to incorporate that into the fights and all of that. She's really, really scrappy, and you don't know what her next move is going to be. Think about when you watch a cat, right? You can't tell if it's asking you to pet it or if it's going to scratch your face. You really don't know. Taking all of those ideas and combining it into physical movement was really interesting, but it was hard, we were working really long days.
It's a very emotional script, as well, so, a very emotional journey….and then you go home and you work out for two and a half hours, and it's just the last thing you want to do anyway. Obviously, you want to look good and all of that, and feel good, but I wanted to make sure that it felt possible that she would do any of these physical things that I was doing. I got really, really strong. I was able to do more pushups than I'd ever done in my life, and I could lift heavy things and carry heavy stuff. It was absolutely crazy to feel the physical transformation.

The Batman is definitely a DC Super Hero movie but it's so unexpected in so many ways—the tone, the look, the feel... What do you hope audiences are going to experience when they see this movie on the screen?
I hope they're surprised, and I do hope it feels like something new because we, as a culture, obviously love superhero movies. That's why we make them over and over again. That being said, I don't want to leave the theater and see the movie I thought I was going to see. I want to go to a movie and go, 'I had no idea what I was walking into.' I want to be on the edge of my seat. I want to be surprised. I also want to be satisfied. I think The Batman really does check all those boxes. When I saw the film for the first time, I was by myself, and I could feel the moments where I would be yelling at the screen, 'Whoa!'
It's a really communal experience. I hope people go to the theater and watch it because it is the kind of thing you want to go with your friends and family, and you want to interact with this movie. It really is so exciting.
Are you psyched yet? Watch the trailer for The Batman below:
Catch The Batman in Philippine cinemas and movie theaters from March 2. The Batman is distributed by Warner Bros. Pictures, a WarnerMedia Company.