'Hospital Playlist': Renewed or Cancelled?
The hit medical K-drama ended its second season with its highest viewership ratings but things are still up in the air if there will be a third season
This week, 3.85 million viewers of hit K-drama Hospital Playlist tuned in for the much-anticipated finale of its successful second season. And boy, was it full of feels! We saw happy endings but are still left with several questions, leaving us wondering, will there be a season 3?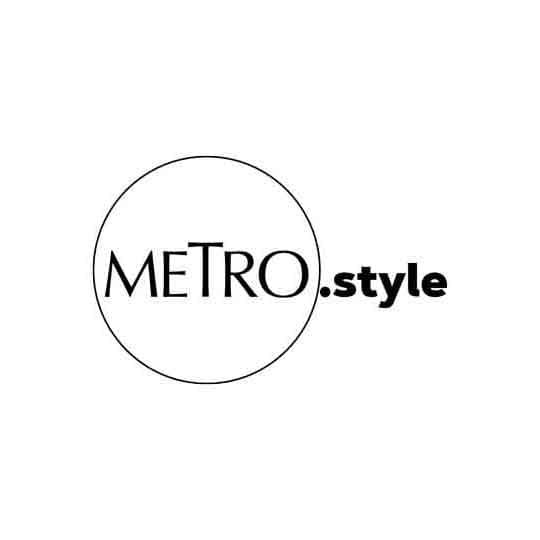 Ahead of the finale airing last September 16, it was reported that there are no concrete plans or a timetable yet for season 3
Ahead of the finale's airing, it was reported that it would not be renewed for a third season. "All of the production team and cast members have the definite will to unite if a new season is planned someday, but as of now, there are no specific plans," the production team said in a statement.
However, not all hope is lost. Below, all the information about its potential third season:
The cast and crew responded to this statement made by the production team sharing that they would be happy to reunite for a new season if the show is ever recommissioned. Nevertheless, they also clarified that there are no concrete plans at the moment but things remain hopeful with the prospect of a third season being discussed often and publicly.
At the press event for Hospital Playlist's second season, the series creator and director Shin Won-ho revealed that the original plan for the drama was to run for three years. "The original plan was to air in the same season across three years, but I told [the actors] that they are not tied up for the next season and that they should freely take on other projects. I said if we happen to return later on, we can do it then. There are no specific plans for season 3 right now," he said.
So, yes, this medical drama could return… Though, it may take some more time as the cast members have already confirmed other professional engagements and projects lined up for when season 2 has wrapped up. (So, fans are speculating that if Hospital Playlist does come back, it would be mid-2023 onwards.)
With the end of season two, we can't help but miss our favorite band of friends already. The cast shared fond farewell messages that convey just how much this show has changed their lives as much as it had its viewers.
Actor Jo Jong-suk, who played Lee Ik-jun, said the role was a turning point for him. "While filming Hospital Playlist, I realised anew that one's health is the most important thing," he said.
He adds: "Since this was a drama with two seasons, this is the first time that I've said goodbye twice to the same project and the same character. It feels new, but also more regrettable. I will always remember the moments that I spent as Lee Ik Jun in Hospital Playlist as a happy time, so I hope that our drama will remain as a comfortable memory for many viewers as well. To the director, writer, production staff, actors, and the 'Mido and Falasol' friends, who worked hard on the drama, thank you. I sincerely thank the viewers who loved and cherished Hospital Playlist from season one to season two."
For actress Jeon Mi-do, who played Chae Song-hwa, working on Hospital Playlist was a gift and she thanked the entire cast and crew, as well as the audience. "It's already been three years since we first started working together. I was happy to have spent this time working with director Shin Won Ho, writer Lee Woo Jung, all the production staff, the 99s friends, and all the Yulje Hospital family members. I want to thank all the viewers who loved Chae Song Hwa as well. I was able to receive the best gift that an actor can receive through Hospital Playlist. Every day I spent as Chae Song Hwa was a happy one. I will anticipate the day that I can meet the Hospital Playlist family once again."
Yoo Yeon Seok said, "I think I received a lot of love and support while I was playing Ahn Jung Won. I want to sincerely thank all the viewers who loved our drama and who showed their love for Jung Won. To Director Shin Won Ho, writer Lee Woo Jung, and to all the production staff, thank you very much. I'm also grateful to the Mido and Falasol members. The time we spent playing and acting together was a period of happiness, learning, and unforgettable memories. The two years that I spent with the Hospital Playlist family was a very precious time for me. I hope that we can meet again just as we are now."
Jung Kyung Ho, who played Kim Joon Wan, shared, "I think that this project and this role was a real turning point for me. It was an honor to be able to act with the other '99s' and I'll always remember our time together happily. While filming Hospital Playlist, I realized anew that one's health is the most important thing. I hope that the viewers will take good care of their health."
Kim Dae Myung, who played Yang Seok Hyung, shared, "I thought of this happy time as a gift. I sincerely thank director Shin Won Ho, and writer Lee Woo Jung, who created and shared this gift with me. To the coolest cast and crew in the world, and to the 99s, with whom I can no longer live without, I want to say I love you. To the viewers, who became our friends starting in season one, thank you from the bottom of my heart."
Do you already miss Hospital Playlist? To say we do is an understatement.
Watch this space for updates on a potential season three, and until then, let's keep our fingers crossed!
---
Photos courtesy of tvN, @hospitalplaylist_official